2001 Ducati Monster 600 DARK EDITION
09-25-2014, 03:54 PM
2001 Ducati Monster 600 DARK EDITION
---
Name: Brian
Location: Spotsylvania
Means of contact: comment here or text 703-629-2689
Price: $4,200
Description:
It has around 13K miles and will go up as I still ride it. It's super smooth and has no known issues. It was serviced at a shop about a year ago that works on Ducatis in Richmond and I have the paperwork to show. This is the only paperwork I have on the bike. The bike was laid down but the previous owner knew nothing about it and I'm saying this SOLELY on the fact that the exhaust has scratches on it. There are NO scratches on the frame/tank/bars/ext, just on the exhaust. You'd never know this was a 2001 by looking at it. The pictures don't do the bike justice.
D&D Carbon Fiber exhaust (this alone is a $600 exhaust)
Carbon Fiber Corse front fairing ($200)
Carbon Fiber rear fairing and chain guard ($100)
Carbon Fiber tail section ($100)
Carbon Cafe style bar end mirrors ($50, and will come with OEM)
Gas tank has been freshly painted
Has the aftermarket harness for the kickstand so you can warm the bike up while the kickstand is down ($35)
Has the hook up on the battery to charge the battery ($35)
I am FIRM on the price so all messages or calls negotiating for a lower price will simply be ignored. I work midnight and sleep during the day so if I miss your call/text, I'll get back to you as soon as I can. No joy rides. You may test ride it but must show cash in hand, have an M class drivers license and you WILL be signing a piece of paper prior to the test ride saying if you break it, scratch it, lay it down, etc., you buy it.
As far as trades go I'm interested in the following: SVT Focus, Civic SI, Fox Mustang. If you think you have something I may be interested in, let me know. Worse I can say is no.
Pictures: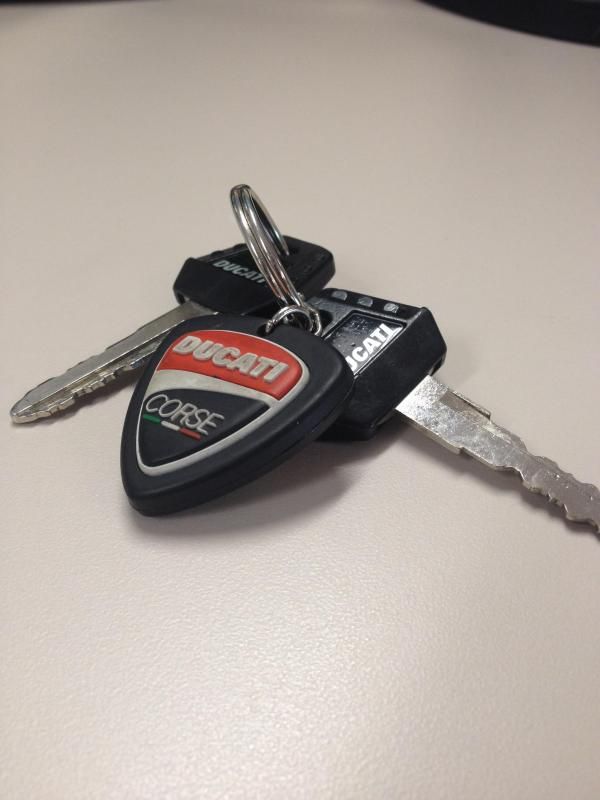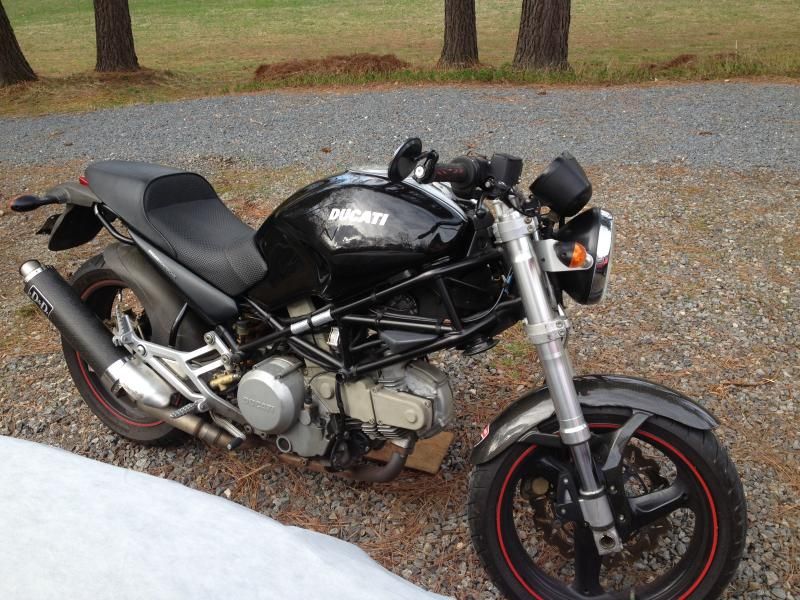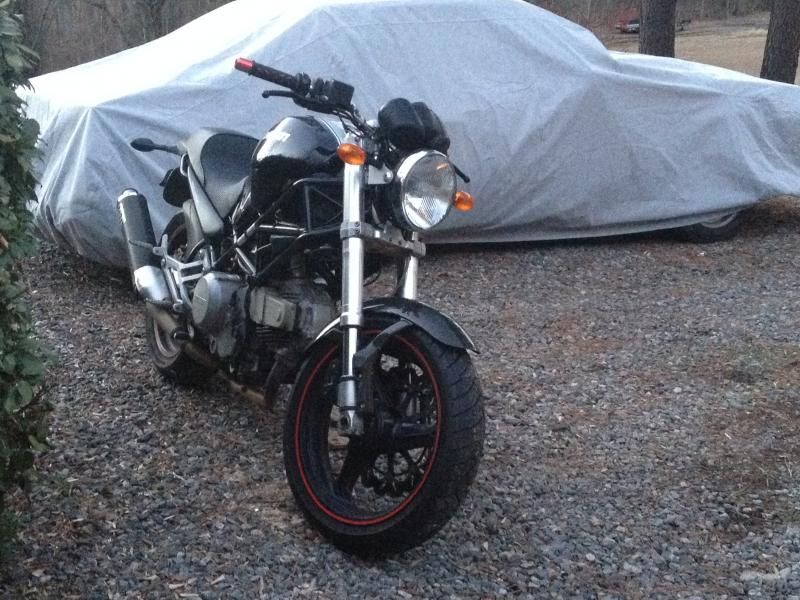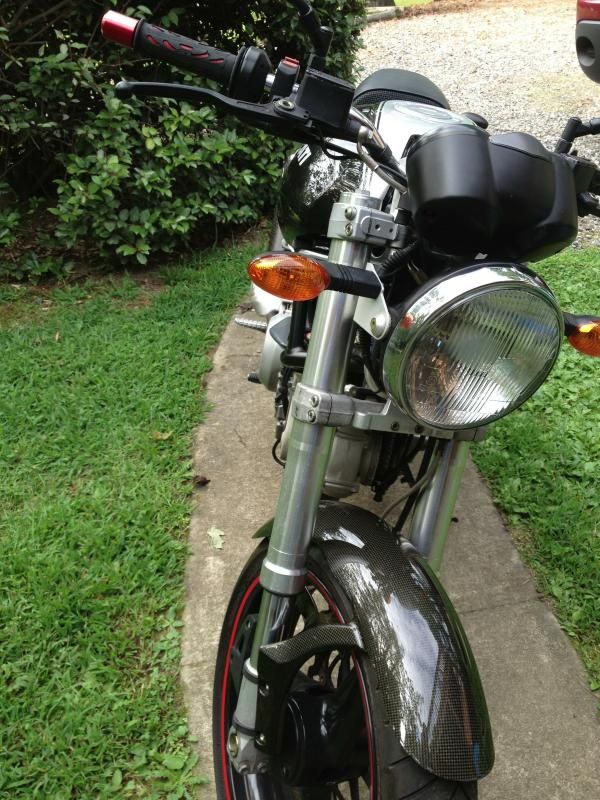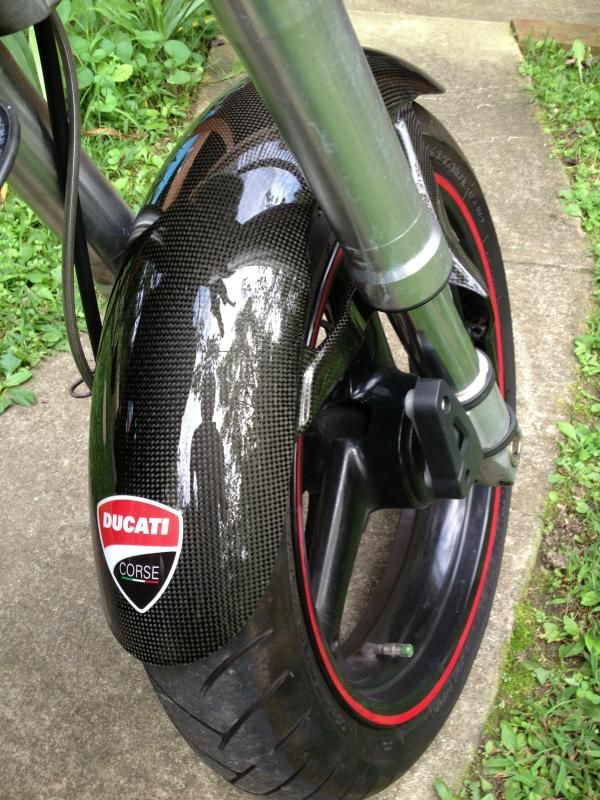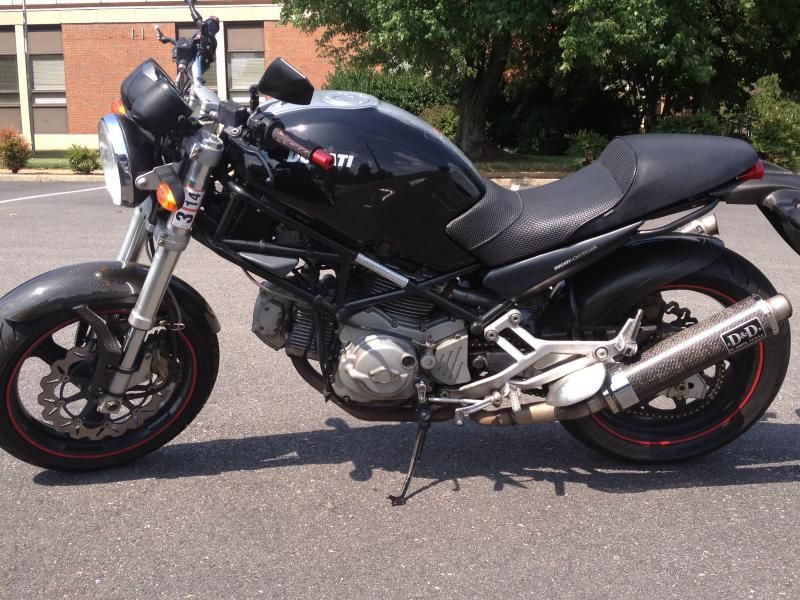 10-05-2014, 11:04 PM
Re: 2001 Ducati Monster 600 DARK EDITION
---
10-19-2014, 05:20 PM
Re: 2001 Ducati Monster 600 DARK EDITION
---
Thread
Thread Starter
Forum
Replies
Last Post