Built 08 Evo X
01-02-2015, 01:50 PM
Registered member
Join Date: Mar 2012
Location: Petersburg, VA
Posts: 82
Likes: 0
Received 0 Likes on 0 Posts
Built 08 Evo X
---
Name: Armando
Location: Richmond, VA
Means of contact: pm me or call/text 702-420-4194
Price: $25000
Description: Unfortunately I need to sell my Evo to get a family car
Its been taken care of since day one. I am the second owner, i have receipts of everything done to it since 2008 and since it was built 2000 miles ago (well over $20k)
Its built to handle over 600hp but it's currently on a very conservative tune, all it needs is bigger injectors and a bigger turbo to make good power.
Has 57k miles
It does have a Lien through USAA
If you dont like the price then move on to the next one, stock 08 Evos are going for almost as much and mine is built with only 2k miles on it and maintained.
Here are the mods off the top of my head :
Engine:
-Heads Stage 2
-GSC S2 Cams
-Beehive Valve Springs & Retainers
-ARP Head Status
-Short block Stage 2 (Built by House of Power)
-Stock Compression 9.0:1
-Wisecos on Maley Turbo Tuff Rods
Bolt Ons:
-HKS HI Power Exhaust
-Greddy Cat Back
-Cobb Hard Pipe Kit
-Hi Performance Upgraded Intercooler Kit
-Upgraded Wastegate
-DeatschWerks 65c Fuel Pump
-3-port EBCS
-AEM Cold Air Intake
-Brand new Competition Stage 2 clutch
-Sheptrans Evo X Transmission 4.30 Final Drive
-Innovate AFR Gauge
-Defi Boost gauge
-Defi EGT gauge
-Turbo Timer
-BC Coilovers
-Yellow foglight overlays
-Cobb Accessport V2 with all the tunes
Wheels
-Cosmis racing MRII 18x10.5 +20
Tires
-Nankang Noble Sport 265/35 w/ 90% thread left
Im sure i forgot some stuff but thats most of it i think.
Call or text anytime at show contact info
no joy rides unless you have the money available $25k obo
Pictures: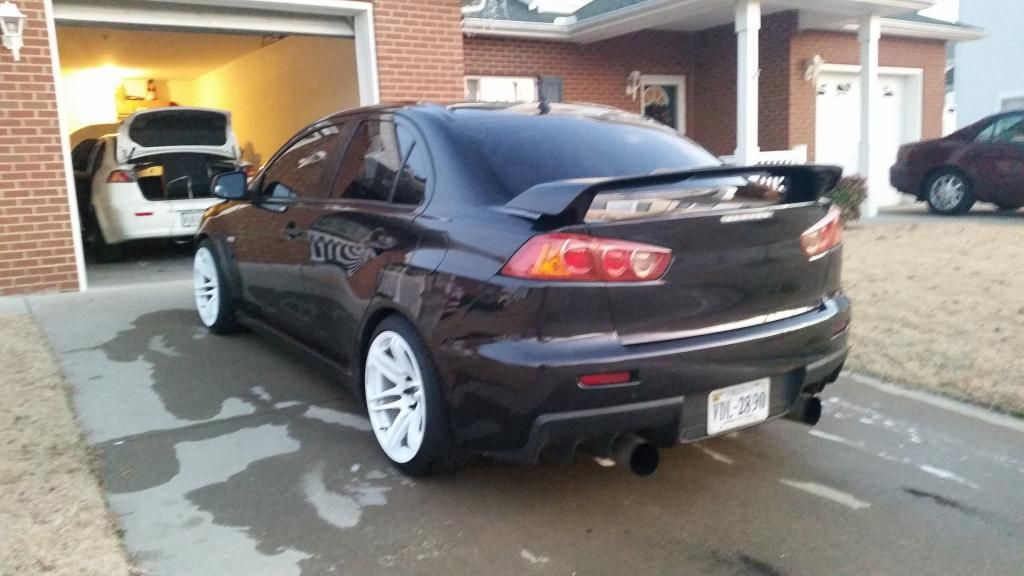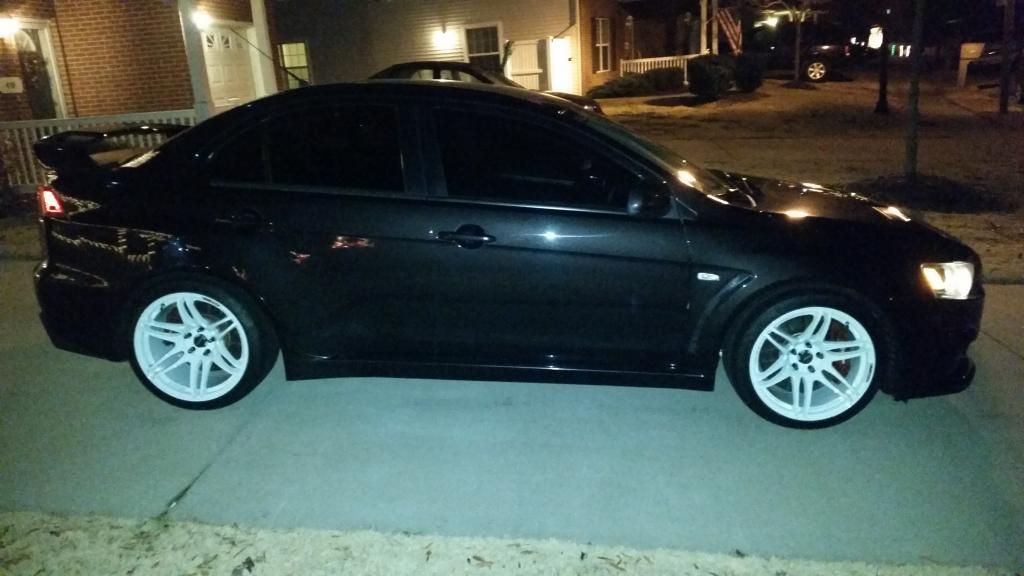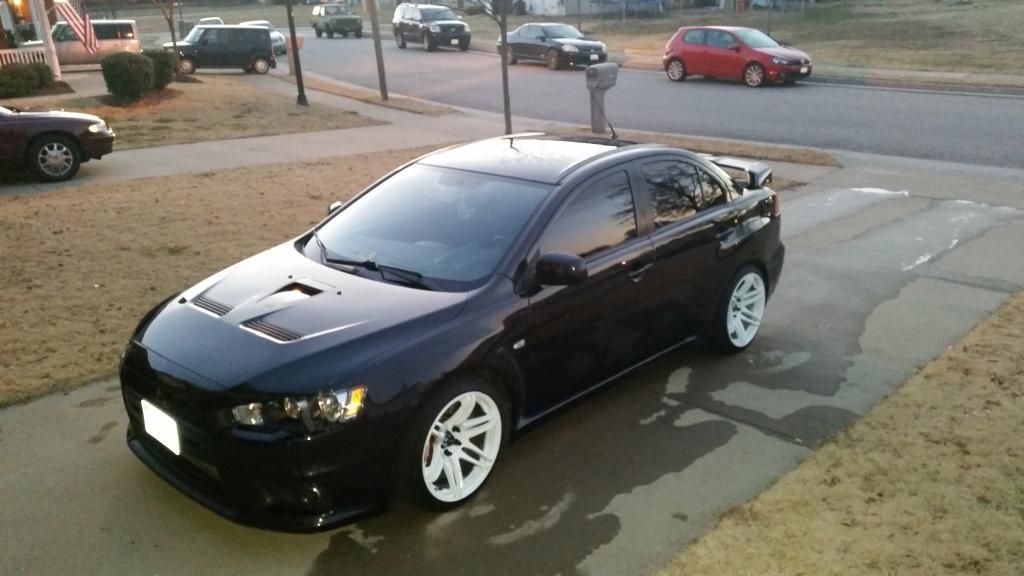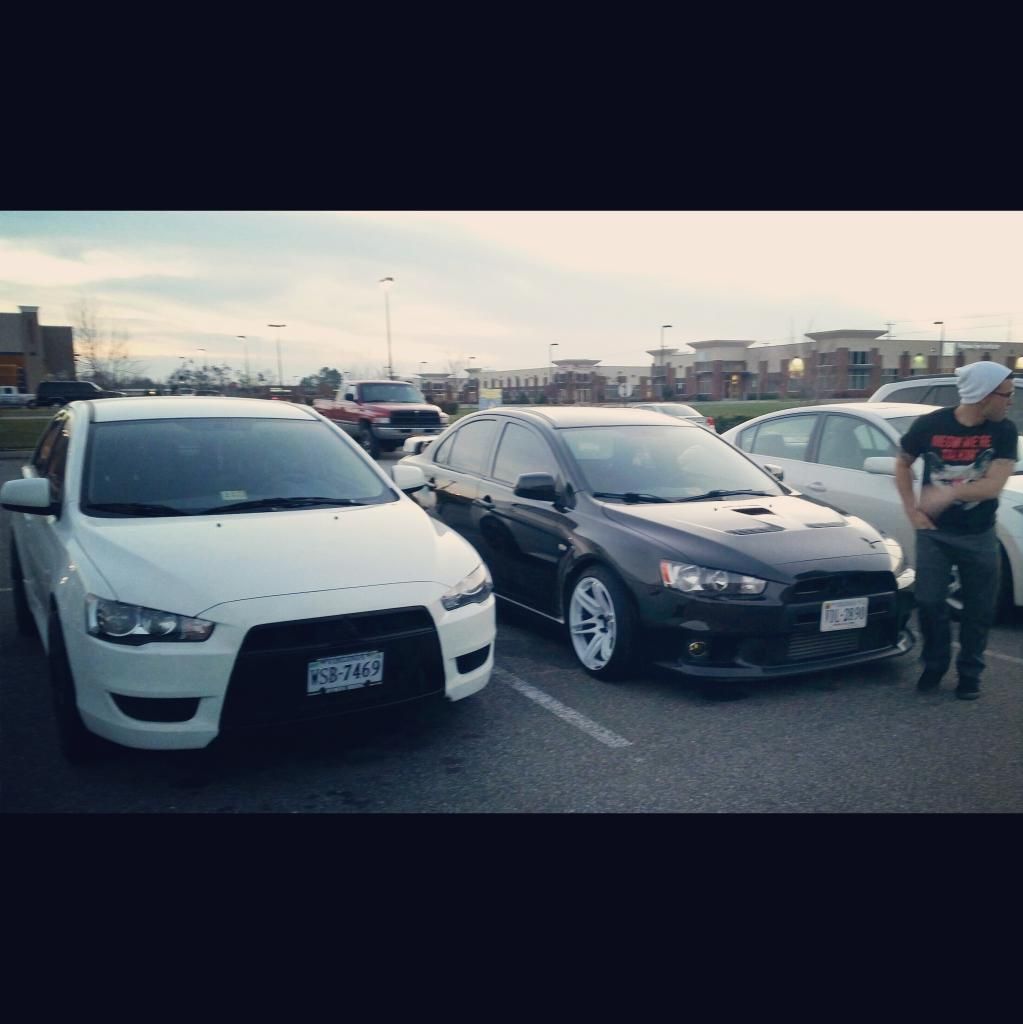 ---
Last edited by sidewayz93; 02-01-2015 at

07:55 AM

.
01-04-2015, 04:58 PM
Registered member
Join Date: Mar 2012
Location: Petersburg, VA
Posts: 82
Likes: 0
Received 0 Likes on 0 Posts
Re: Built 08 Evo X
---
01-04-2015, 05:13 PM
Anal hammer
Join Date: Sep 2013
Location: Newport Nubia
Posts: 2,516
Likes: 0
Received 0 Likes on 0 Posts
Re: Built 08 Evo X
---
I dig it
Good lookin car and with the work you have in it that price is killer.
You'll miss it when it's gone but I don't think you'll have any trouble finding a buyer.
GLWS Op
01-08-2015, 07:08 PM
Registered member
Join Date: Nov 2009
Posts: 67
Likes: 0
Received 0 Likes on 0 Posts
Re: Built 08 Evo X
---
you may wanna post a pic of the receipt that shows most of the major work that was done
01-15-2015, 03:30 PM
Registered member
Join Date: Mar 2012
Location: Petersburg, VA
Posts: 82
Likes: 0
Received 0 Likes on 0 Posts
Re: Built 08 Evo X
---
bump 25k before i trade it in
02-08-2015, 06:18 PM
Registered member
Join Date: Mar 2012
Location: Petersburg, VA
Posts: 82
Likes: 0
Received 0 Likes on 0 Posts
Re: Built 08 Evo X
---
bump still available, lots of offers but no one with the money yet
02-23-2015, 05:05 PM
Registered member
Join Date: Mar 2012
Location: Petersburg, VA
Posts: 82
Likes: 0
Received 0 Likes on 0 Posts
Re: Built 08 Evo X
---
Thread
Thread Starter
Forum
Replies
Last Post
Engine / Exhaust / Drivetrain