K swap shell, Will add swap parts for more $$ WHOLE SWAP K20A2 $2800 or $4500 for all
09-30-2014, 06:47 AM
Registered member
Join Date: Jul 2012
Posts: 177
K swap shell, Will add swap parts for more $$ WHOLE SWAP K20A2 $3000 or $4500 for all
---
Name: Jake
Location: Charlottesville
Means of contact:434-962-4831
Price: $$800 for shell $4500 for all PLEASE READ> WIll look at reasonable offers.
Description: I have a 99 integra gsr shell. Minus HOOD,FENDERS, FRONT BUMPER AND FRONT SEATS.
I started a kswap and do not have the funds to finish it. It really needs more time and a tad bit more money to make it happen. I have almost everything you need. I Cut the shifter already and started welding and sanding holes in the engine bay. NO BONDO!!! It is sitting on BRAND NEW function and form 1's, skunk 2 front and rear camber kit and BWR rear control arms. Back right quarter panel is bondoed.. I am selling
Shell for 800 as is or $500 without the Coilovers.
I can add some things to damn near complete the swap for more money(Most is brand new in box)
-Sparks Racing harness(tucked) BNIB $200
-Dual core radiator NEW $50
-K Tuned shifter plate NEW $125
-Tucked Brake line kit(fittings and stuff from Summit Racing also some clutch Tucked stuff) $100
-USED Hasport Mounts $350
-Looped steering rack. (comes with)
K20A2 from wrecked RSX S around 100k with 6 speed tranny and shift box and cables $3000 firm.
I have more parts here and there.. All my Integra parts will go with it As a whole(stock, original Etc)
Buy the whole shell and swap and new suspension with everything i got for $4500
If you look at it you wont need much more besides K pro and misc. bolts and nuts. engine, tranny, shift linkages, etc included.
Pictures: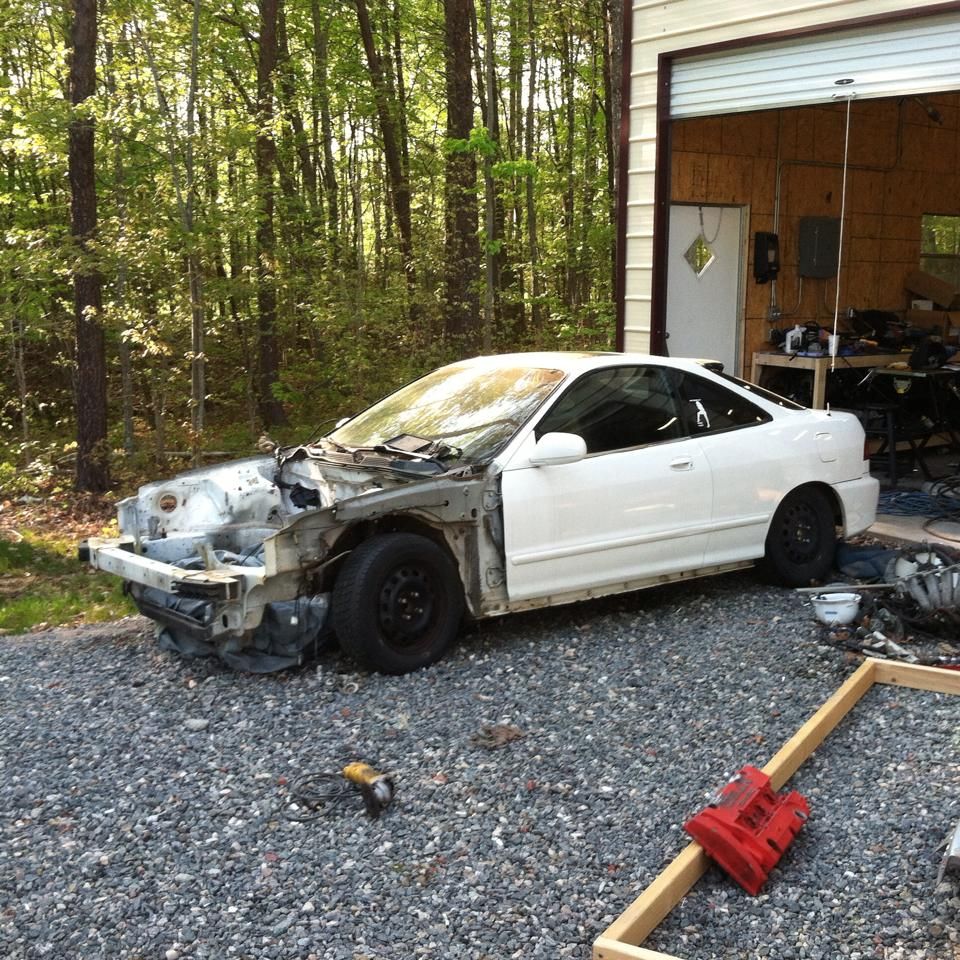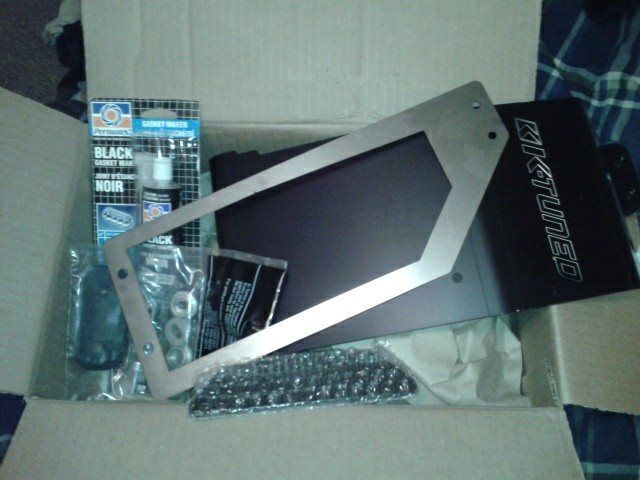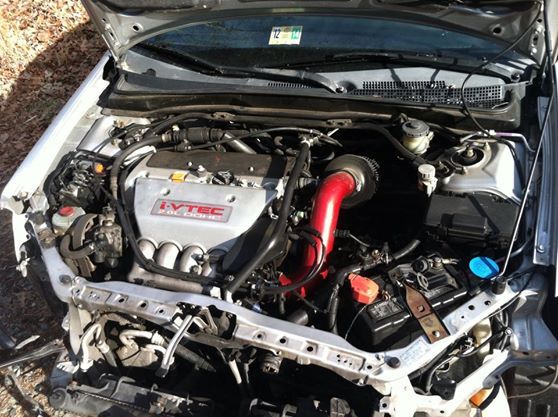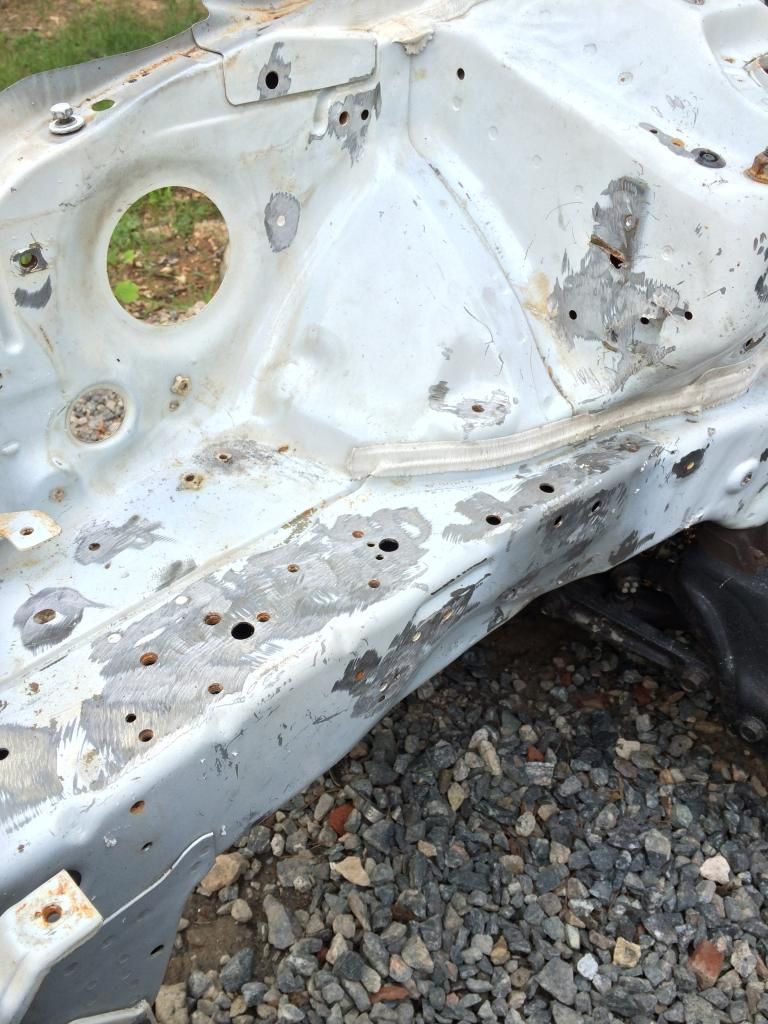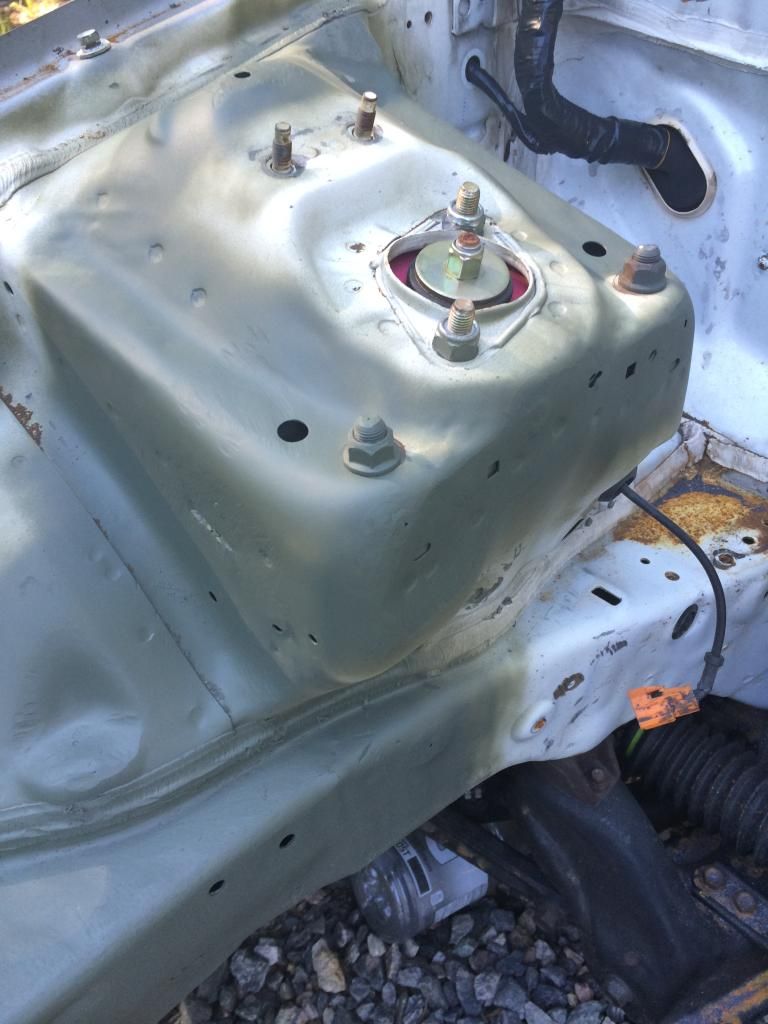 ---
Last edited by accordlude91; 10-16-2014 at

05:23 AM

.
09-30-2014, 06:48 AM
Registered member
Join Date: Jul 2012
Posts: 177
Re: K swap shell, Will add swap parts for more $$ WHOLE SWAP K20A2 $2800 or $4500 for
---
text for more pics of details! or ????'s
09-30-2014, 07:22 AM
Re: K swap shell, Will add swap parts for more $$ WHOLE SWAP K20A2 $2800 or $4500 for
---
I'd be all over that bare shell if you were closer to va beach, shit. Clean title?
09-30-2014, 07:54 AM
Registered member
Join Date: Jul 2012
Posts: 177
10-03-2014, 08:25 AM
Registered member
Join Date: Jul 2012
Posts: 177
Re: K swap shell, Will add swap parts for more $$ WHOLE SWAP K20A2 $2800 or $4500 for
---
10-03-2014, 08:27 AM
Registered member
Join Date: Jul 2012
Posts: 177
Re: K swap shell, Will add swap parts for more $$ WHOLE SWAP K20A2 $2800 or $4500 for
---
Will trade for 4x4 truck plus cash depends on the truck
10-08-2014, 05:48 AM
Registered member
Join Date: Jul 2012
Posts: 177
Re: K swap shell, Will add swap parts for more $$ WHOLE SWAP K20A2 $2800 or $4500 for
---
Up trade for nice 4x4 truck
10-10-2014, 11:36 AM
Registered member
Join Date: Jul 2012
Posts: 177
Re: K swap shell, Will add swap parts for more $$ WHOLE SWAP K20A2 $2800 or $4500 for
---
Up I will take reasonable offers
Thread
Thread Starter
Forum
Replies
Last Post
Engine / Exhaust / Drivetrain