1997 Honda Civic Sedan $1800 obo
11-14-2012, 05:13 PM
Virginia Beach 757
Join Date: Nov 2002
Location: 619 OG
Posts: 4,528
Likes: 0
Received 0 Likes on 0 Posts
1997 Honda Civic Sedan $1800 obo
---
Name: Crs
Location:VABCH
Means of contact: PM
Price: $$1800 OH-BOW
Description: 97 Honda Civic 4 door / Sedan DX
AUTOMATIC
(BONE STOCK)
147,xxx miles
READ BEFORE YOU CONTINUE TO SCROLL!!!!!
Radiator cracked while on Highway. Replaced radiator with 99 SI Radiator. Started up and blew white smoke. Needs head gasket. No knocks/pings on engine. Drove the car onto a dolly and towed it to house! At house drove it off the dolly, and parked on road. Car still starts and can drive..but I wouldn't do it. Start it up about once a week or so...still blows smoke.
Good:
Avg $35.00 to fill up (27-35 city/hwy)
Gunmetal Rota Slips 16*7 205/40/16 BRAND NEW TIRES
Ebay coils and struts installed 8/12
Inspection 8/13
New Headlights
New not installed OEM HONDA MUDFLAPS
New inner tie rods / aligment
Full wiring for stereo (has a JVC cd player..it's installed crooked, got it that way)
Amp / Sub
Bad:
Has A/C, but needs a new compressor
Has a CEL (for 2nd o2) doesn't mess with mileage
DENT on drivers side front/rear door. (Replaced doors, no more dent..just different color now
)
Automatic .. lol .. I like it still.
Pictures:
Before it was lowered, and before doors swapped.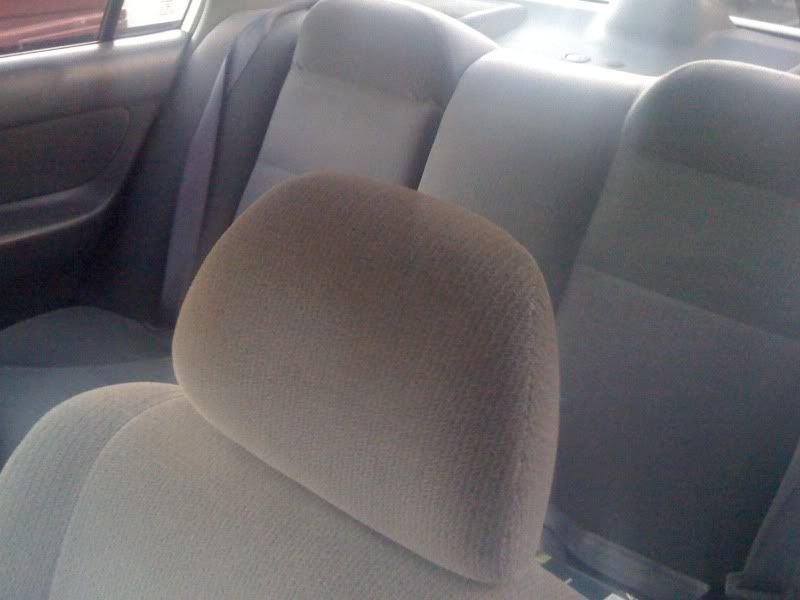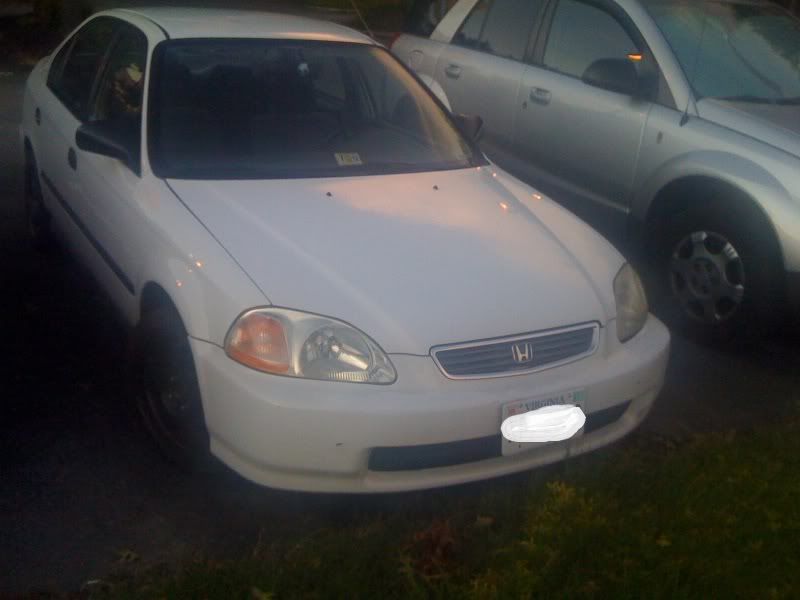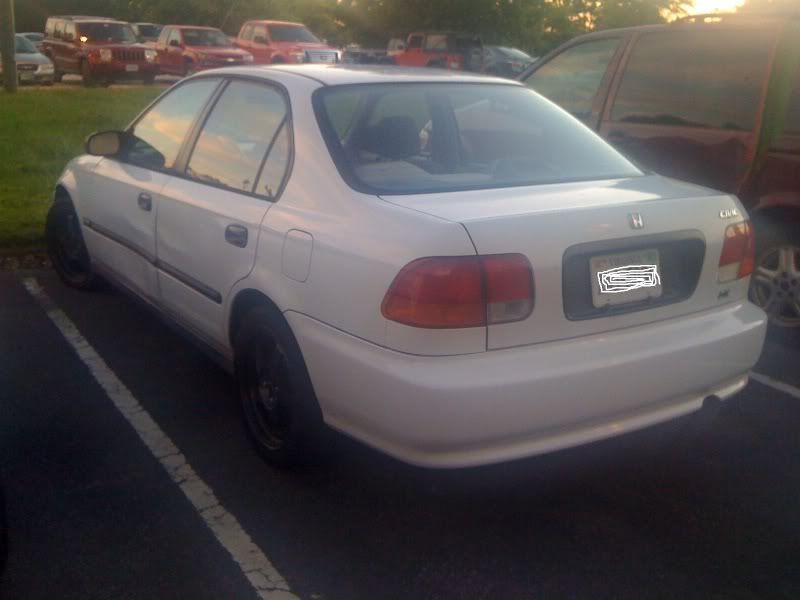 11-16-2012, 07:20 PM
Registered Member
Join Date: Jun 2012
Location: MD
Posts: 17
Likes: 0
Received 0 Likes on 0 Posts
Re: 1997 Honda Civic Sedan $1800 obo
---
dudeeee pleaseeee, lets trade wheels
i will give you my rotas grid v 0 offset 16x8 4x100 plus 100 or my steelies plus 300 let me know 240-400-0294
Thread
Thread Starter
Forum
Replies
Last Post