Mishimoto Aluminum Radiators FREE SHIPPING!!
02-11-2010, 09:51 AM
Mishimoto Aluminum Radiators FREE SHIPPING!!
---
FREE SHIPPING ON ALL RADIATORS

1992-2000 Civic - $185
1993-1997 Delsol - $185
1994-2001 Integra - $205
1988-1991 Civic CRX - $220
1989-1994 Nissan 240 - $220
1995-1998 Nissan 240 - $220
1990-1997 Miata - $235
2001-2007 WRX & STI - $250
2003-2006 350Z - $235
1997-2004 Mustang - $235
DON'T SEE YOUR VEHICLE LISTED PM FOR PRICING
Whether you're a daily driver searching for a dependable quality upgrade from your current OEM radiator, or you're a devoted racer who needs a high-performance radiator that will last run after run, Mishimoto has just what you're looking for. Many drivers overlook the importance of having a high-quality radiator installed, yet it is one of the most important components in your vehicle's engine. Our superior radiators will significantly reduce the risk of overheating.

Mishimoto radiators are designed to efficiently reduce the heat from vital areas. Made with 100% brazed aluminum for a clean OEM fit, our radiators ensure excellence and a lifetime of efficient cooling. Lightweight, they are perfect for any turbocharged, supercharged, or nitrous-oxide engine.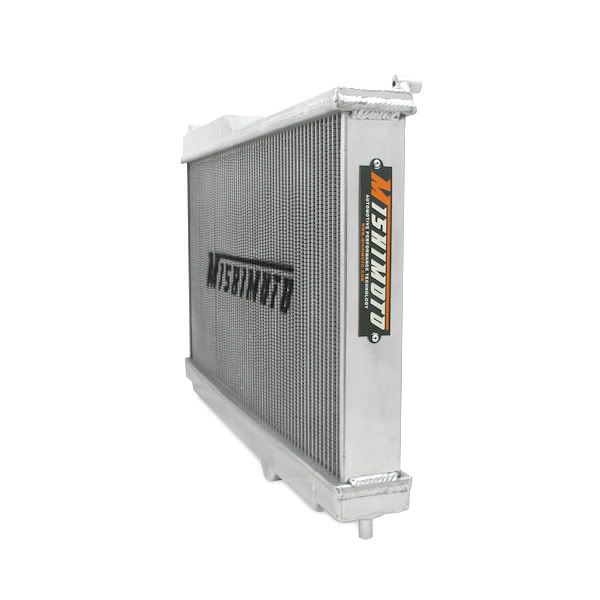 02-12-2010, 03:59 PM
Re: Mishimoto Aluminum Radiators FREE SHIPPING!!
---
For what it's worth.
I've had one of these in my Si with the older cap design and I've never had a issue for about 2 years. My car is now a NA setup but when the turbo-setup was in it, even with a wastegate openin' on it, the car stay'd cool.
I have one in the race-caR and I LOVE the improvements with the drain and radiator cap.