1989 Honda CRX HF Built GSR-Turbo Ready Partout
08-07-2016, 10:25 AM
Registered member
Join Date: Aug 2007
Location: NOVA
Posts: 5,166
Likes: 0
Received 0 Likes on 0 Posts
1989 Honda CRX HF CLEAN SHELL Partout
---
John
Manassas, Virginia
703-789-1655
Cash/credit card/paypal
***TRADES-Guns/Rims/Racing Seats/Evo Parts/NEW Turbochargers/Running Car****
*SHELL SOLD*
**IF IT IS NOT LISTED. IT IS SOLD ALREADY**
PARTOUT PRICES:
-AEM Fuel Rail $35
-AEM 3.5 Bar Map Sensor $75
-GM 3 Bar Map Sensor $20
-Aeromotive Fuel Pressure Regulator With Guage $100
-Aftermarket Fuel Pressure Regulator $30
- Modded FIC 750cc Injectors $150
-Resistor Box $35
-Neo Chrome Razo Shift Knob $10
-Unknown EF Mounts For Use With A Cable Trans $150
-Hasport cable to hydro conversion with cable $100
-Fastline Performance "Road Race" Tall Shifter $150
-Buddy Club Shift Knob $20
-OBD1 B-Series Non Vtec Distributor TD55U $50
-OBD2 B-Series Vtec Distributor 50
-B-Series Hydro Starter $50
-OEM 92-95 Civic Half Size Radiator /Hoses $40
-Samco Radiator Hoses $60
-2 cheap Intakes $10
-CRX Custom 2.5 inch exhaust with new dual Si tips Built by SLS (quiet and OEM look) $250
-Competition Clutch Twin Disc (Good life left-under 200 miles) $600
-Custom Traction Bar $200
-Custom Harness bar With Hardware CRX $150
-NEW ST Rear Sway Bar With Hardware $125
-Front Black Tow Hook $10
-Jdm del sol cluster $75
-NRG Quick Release Lock (black) $50
-Custom charge harness for battery relocation $20
-Password JDM Brass shift knob $40
-JDM Rear Back Seats With Bolts Brackets (top portion needs re-upholstered) $300
-OBD2B To OBD1 Jumper Harness
I had this on my 99 Si to be able to run an OBD1 Hondata S300 Ecu $50
Converts any:
• 2000-2001 Acura Integra
• 1999-2000 Honda Civic
• 1998-2002 Honda Accord
• 1999-2002 Honda CR-V
To run any OBD1 1992-1995 ECU.
-I also have a NEW/unused OBD0 To OBD1 jumper harnesses
Streetlightz-$25
Converts any:
1988-1991 Honda CRX - (Hf, Si or MPFI converted only)
1988-1991 Honda Civic - (Ex, Si or MPFI converted only)
1990-1991 Acura Integra
to run any OBD1 1992-1995 EC
-I have a set of Corbeau Driver and Passenger Seat Brackets (No Sliders) for sale. Bought the wrong ones so now time to sell them $60 each or $100 for both.
-I also have a passenger side seat rail that came off my 1989 CRX HF painted the OEM Blue, They are side mount design. $60
-NEW Volk formula lug nuts 12x1.25 (20) $70 subaru/nissan
-Precision Injector Clips $10
-Custom aluminum radiator stay $5
-Odyssey PC680 Battery $25
-Oil pressure sensor/sending unit $25
-Lexus is300 cluster $50
-94 integra a/t cluster $20
-02 WRX cluster $4
-K20 coil pack cover $5
-H4h jdm headlight bulbs-yellow $20
-NEW Rsx rubber door weatherstrip $3
-Hondata k20 thermal gasket $20
-RSX-S OEM DIFFERENTIAL $20
-NEW Blue wire loom $5
-2 wheel spacers $20
-Signal auto catch can $35
JDM ITR 98 Spec Flywheel 14lbs $50
1999-2000 Honda Civic BMW Z3 Metal Fenders, black in color. Not the cheap fiberglass versions.
These retail for $250+
Im asking $50/obo/trades
Everything is sold as is. It is up to you to test it/look it over/do your research to make sure it fits your vehicle/motor.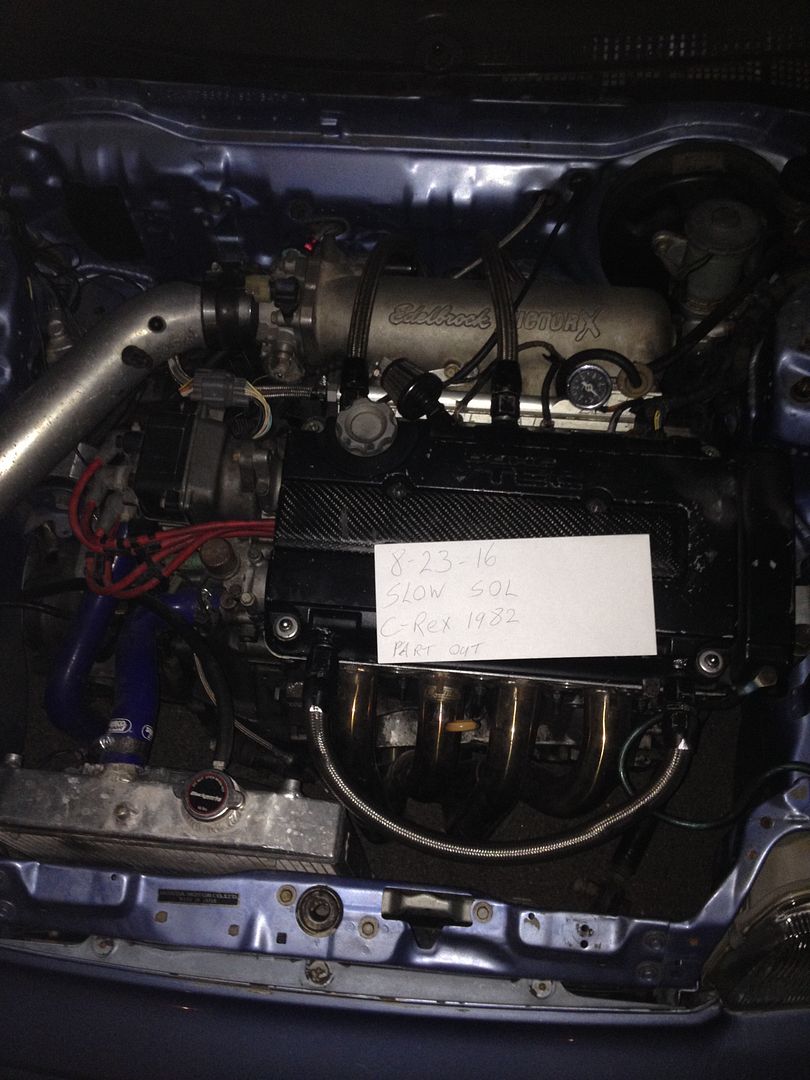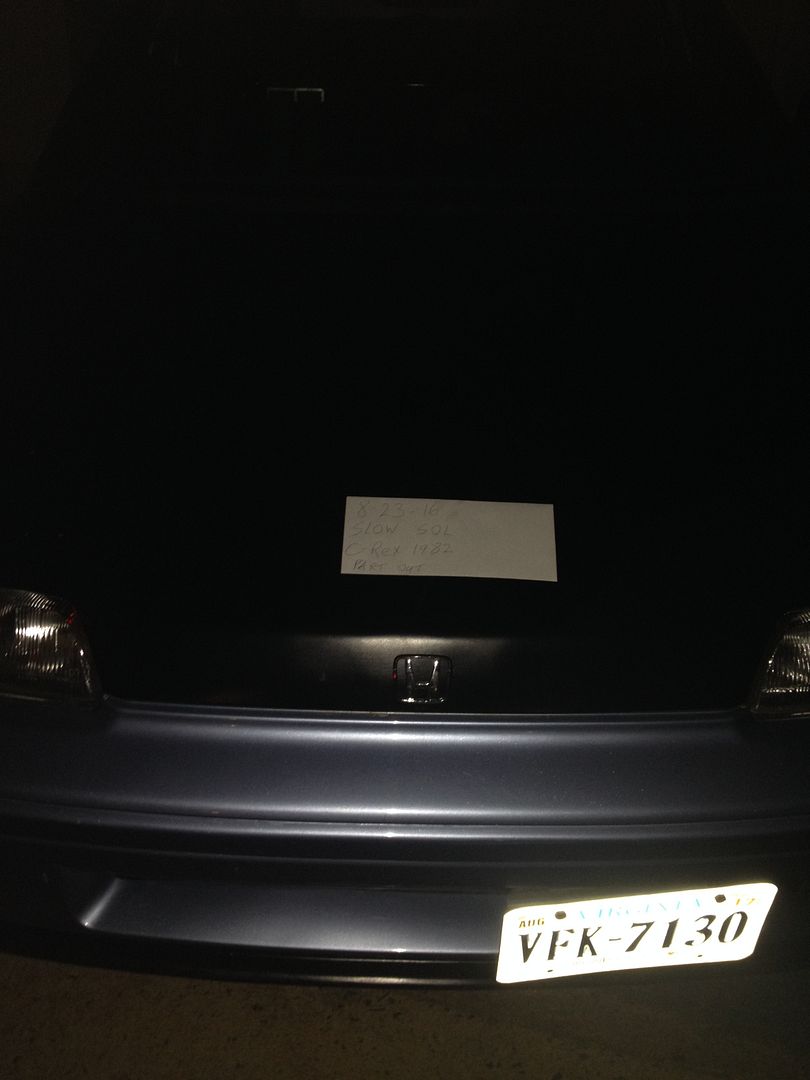 ---
Last edited by SLOW SOL; 09-30-2016 at

05:58 AM

.