98 Lexus LS400
08-11-2015, 05:15 PM
under construction
Join Date: Feb 2012
Location: Barboursville
Posts: 504
Likes: 0
Received 0 Likes on 0 Posts
98 Lexus LS400
---
Name: John
Location: Charlottesville Va
Means of contact: Reply/Pm/Text (4349606419)
Price: $ 5000 obo
FS/FT 1998 Lexus ls400, Two tone Silver on grey. Asking for 5000 obo
133,000 Miles (Is my daily and will continue to go up until sold)
All of the modifications made to the car were done by me/A shop and I have receipts/paperwork
foreverything on the car. The interior Is a 8/10 and the exterior is a 6/10.
The engine is completely stock.
---------------------------------
Recent maintenance (Past 15,000 Miles)
Spark Plugs & Tubes
New valve cover gasket
New Vvti Valve
New rotors (Front & Back )
New Brakes (Front & Back )
New power steering pump
Oil Changed Every 5k With Mobil 1 Syntetic
Replaced all High & Low beem bulbs with 6000k White HID
All interior/Exterior bulbs Replaced with 5 SMD LED bulbs
Modifcations
-------------
Installed bc racing Coilovers (14k Front 12k Rear - Extreme drop Kit)
On a set of XXR 531's Black, (20x10.5) (20x8.5)
Front and back fenders rolled & Pulled
The exhaust is chopped off 1 inch after the Cats (Will need to be re-piped Have X-pipe And tips to throw in)
10mm Spacers on front wheels
15 Percent tint
Used Megan toe arms
NEW Megan traction arms
NEW God speed toe arms
Bad
------
Few flaws with the car, But that can be expected from a 17 year old car.
Driver side door handle cracked (works fine) I have a replacement just havent gotten around to replacing it
Few door dings on passenger door and a few scratch marks on the back bumper
Any other questions feel free to ask
---
Last edited by EF_LOVE; 08-29-2016 at

03:58 AM

.
05-15-2016, 05:30 AM
Re: 98 Lexus LS400
---
Might be a long shot but i have a grand cherokee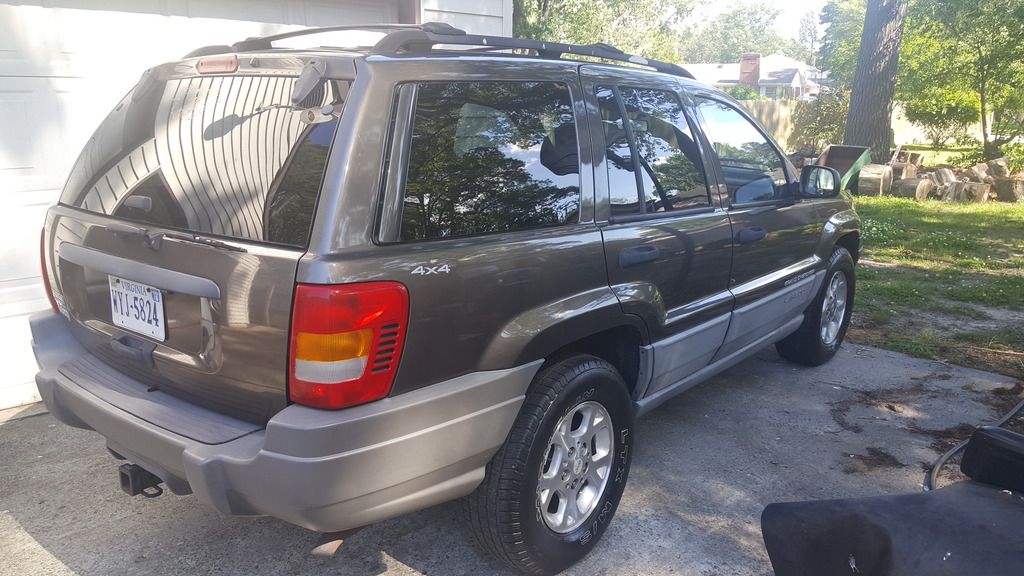 contact me at
[email protected]
if interested