B18C Powered EG Hatch
02-14-2012, 03:02 PM
Registered Member
Join Date: Aug 2010
Posts: 71
B18C Powered EG Hatch
---
SOLDDDDDDDDDDDDD
Name: Evan
Location: Greenville,NC
Means of contact: 336-830-3536
Price: SOOOLLLDDDDD
1992 Honda Civic CX
Price is 4500 OBO Only trade i will consider will be a DC2 integra. Im buying a new car so some side money would be nice.
I bought this car when it was bone stock and have done all the work myself, no corners have been cut
Motor:
-1997 USDM B18C, Aprox 90,000 miles. Has original Vin plate. Motor came out of a wrecked 97 Integra. Motor was factory. Motor is MINT
-1999 B16 S4C transmission. Has original Vinplates. Miles unknown. Will grind at high rpm's but daily driving or shifting normal it never does.
-Skunk 2 stage one tuner cams
-Skunk 2 adj cam gears
-No name intake
-DC Sports 4-2-1 Header
-Vibrant racing flat black muffler
-2.25 inch piping with high flow cat
-Exedy Stage 1 clutch
-Exedy 12lb flywheel
-Hasport motor and tranny mounts
-Avid torque mounts
-Chipped and tuned p28 from phearable.net
-Battery located in rear with killswitch
-Mild tuck
Exterior:
-Painted original R-81 milano red in july of 2011. Sealer base clear. Never wetsanded or buffed so some trash is still in the clear
-Replica type R front lip
-Dents in drivers rear quarter. Car had them when i bought it so therefore i do not know what caused them. Dents are not from a collision i can tell you that.
Interior:
-All leather seats minus the driver seat. No clue why but thats how it was when i bought it.
-Kenwood head unit. Aux port. I pod ready
-MA audio full component tweeters and speakers. 4 speakers, 4 tweeters
-Si gauge cluster
-No carpet. Floor is sprayed on bed liner
Suspension:
-I recently sold all of the suspension off of the car so therefore it is stock
Wheels are rota rms 1 with 205-50-15 falken 910 with good tread
I will get interior pics up as soon as possible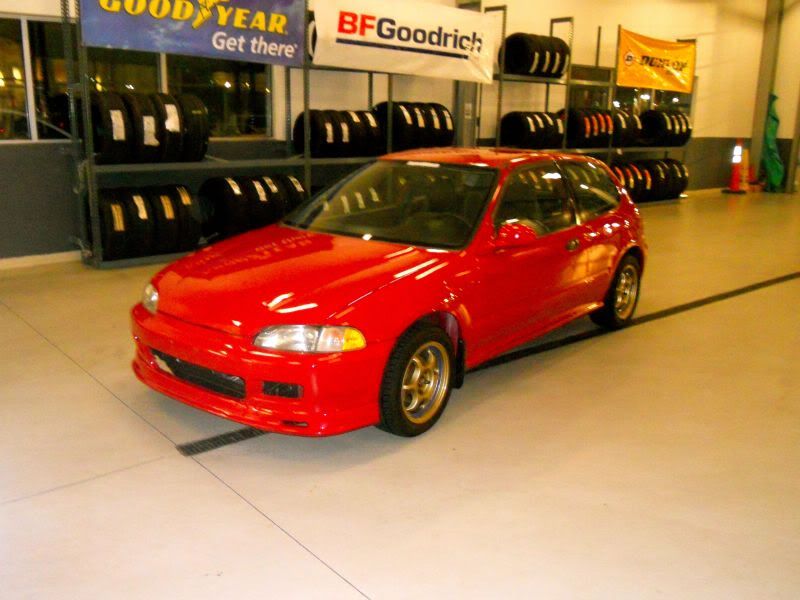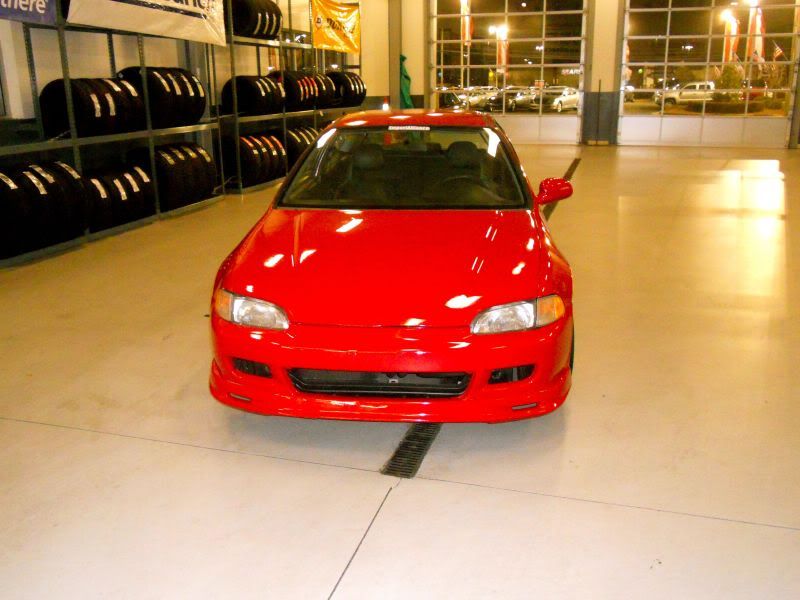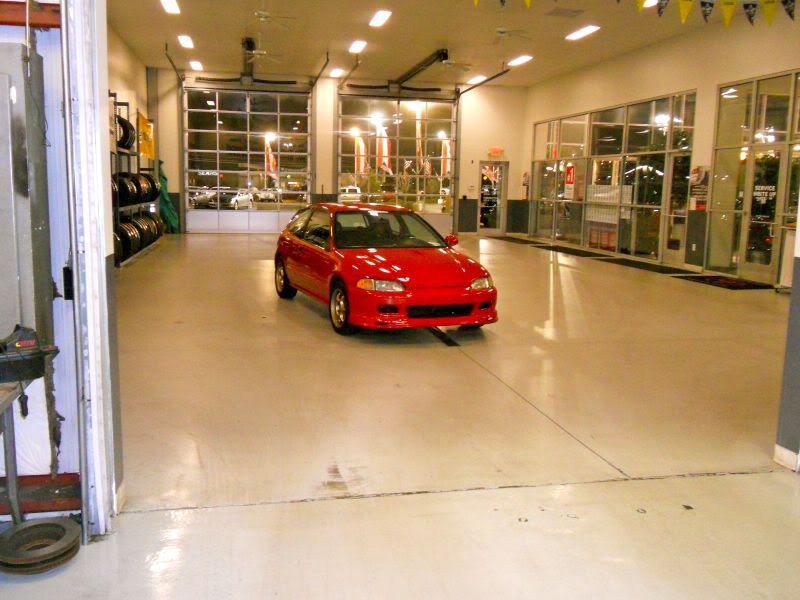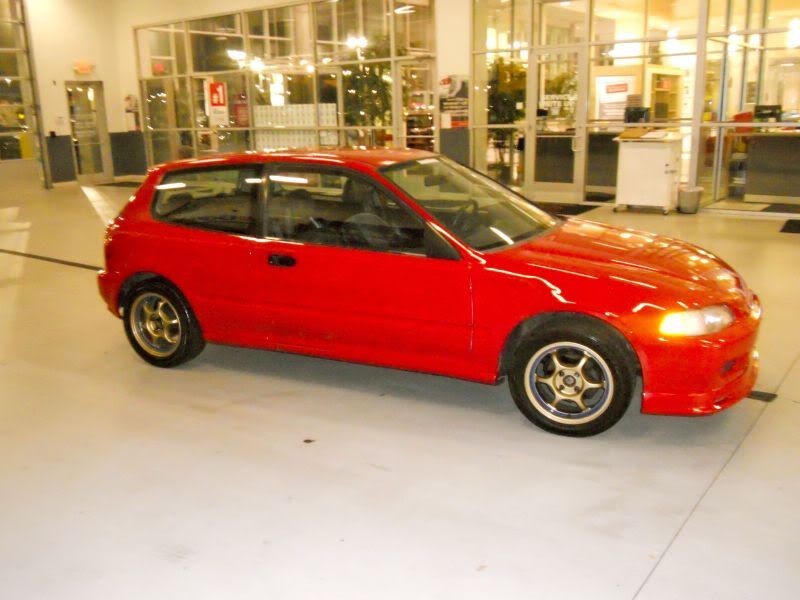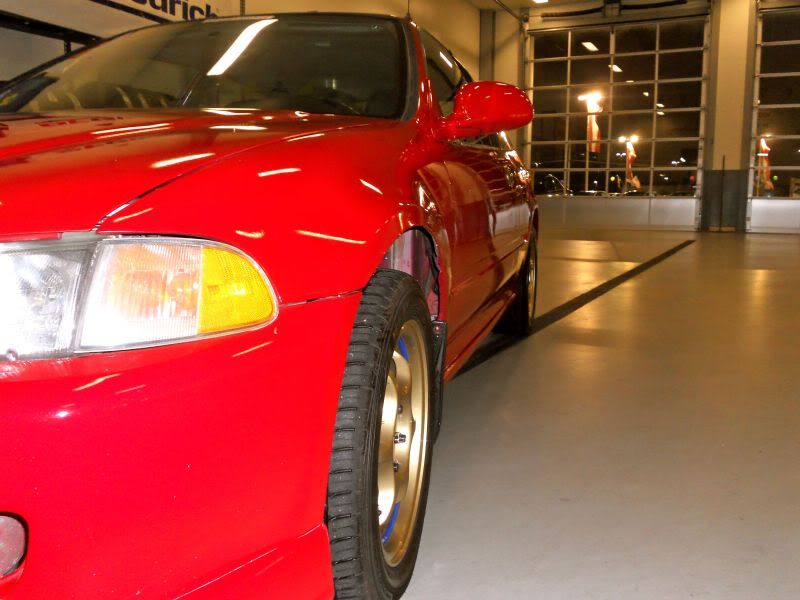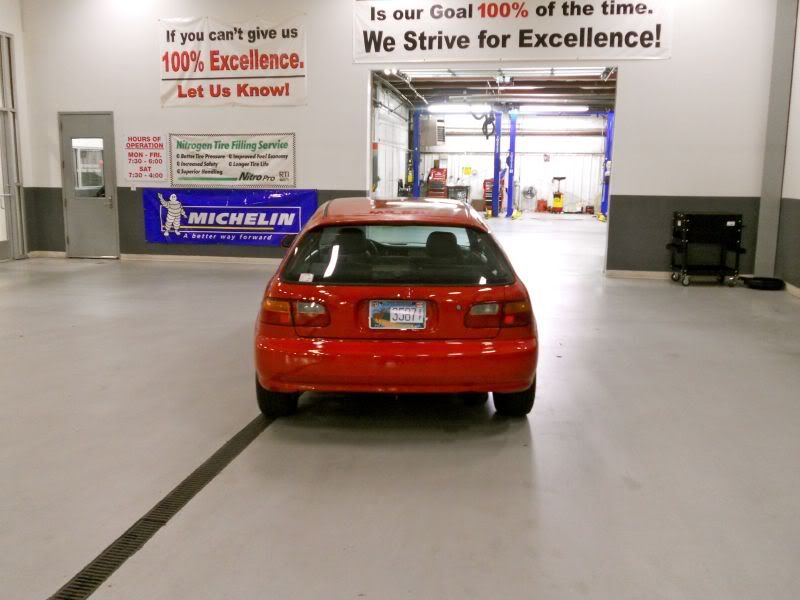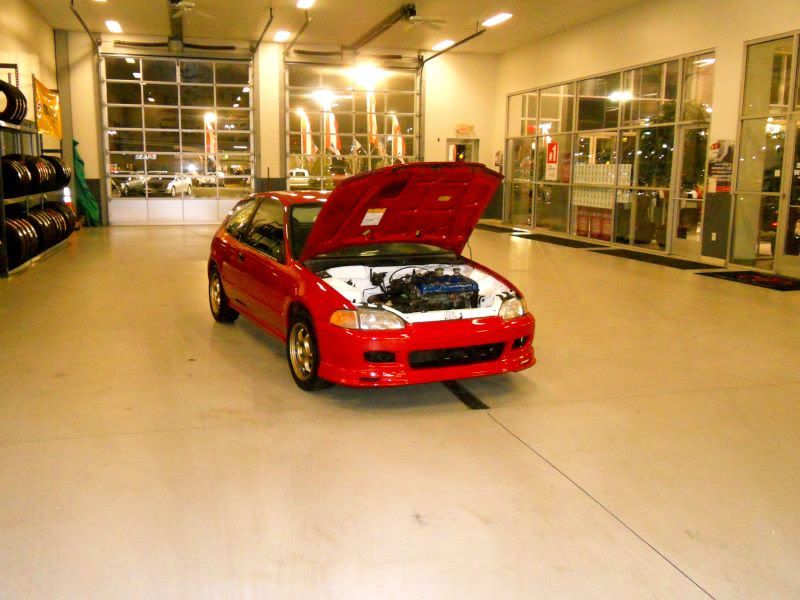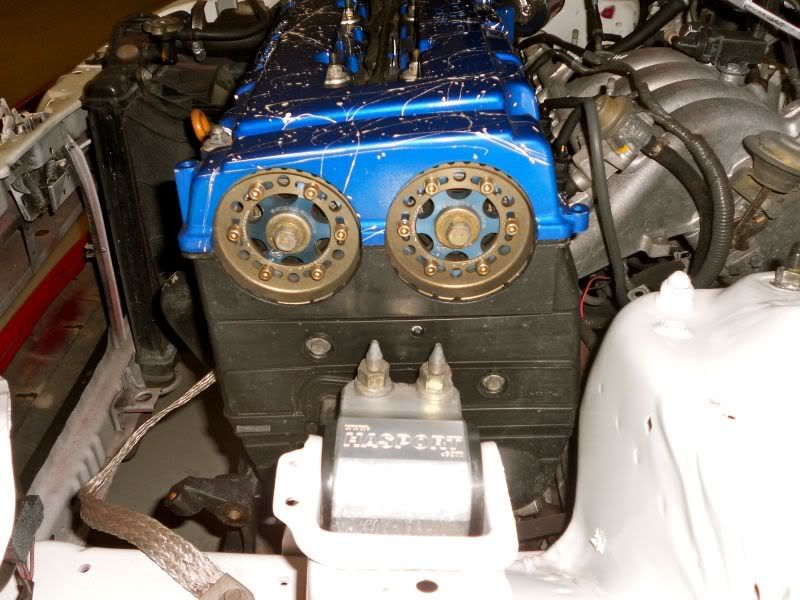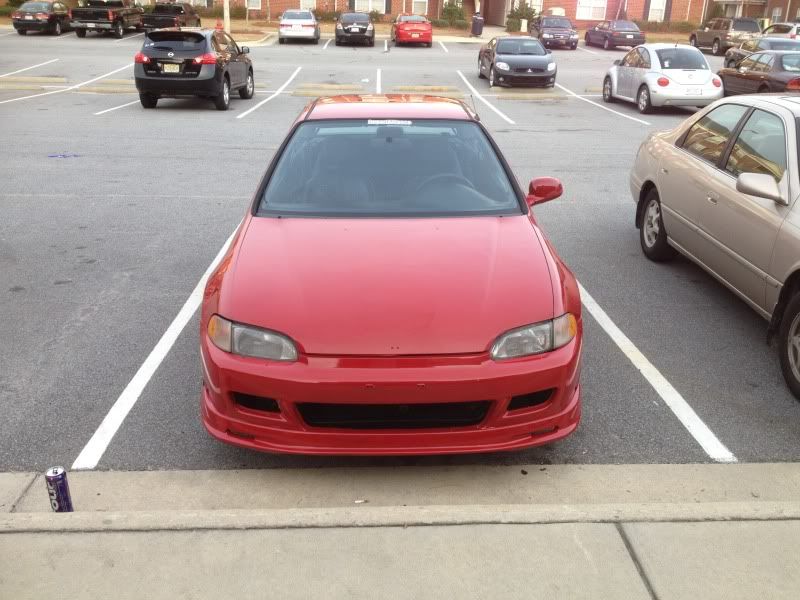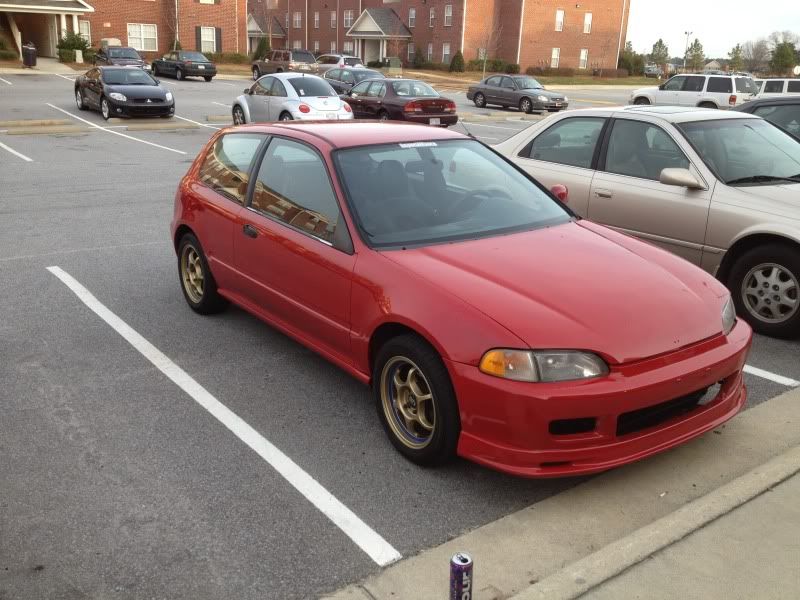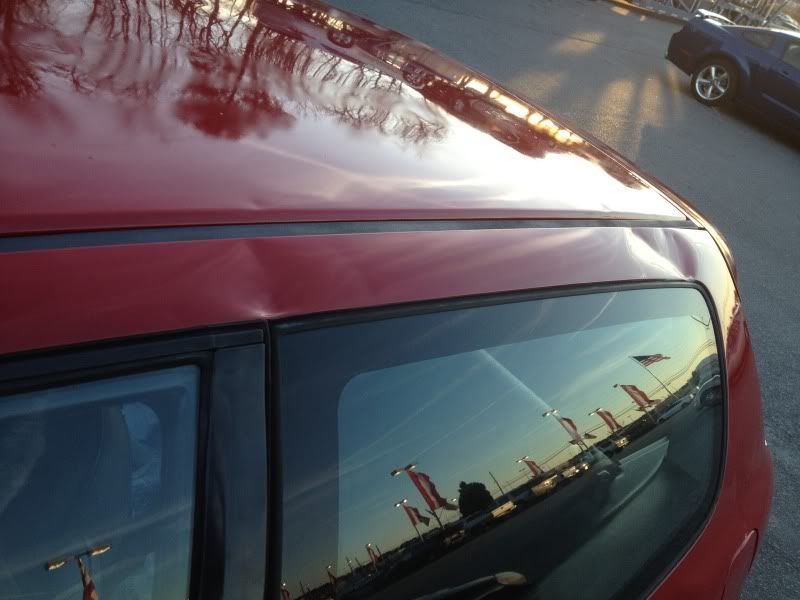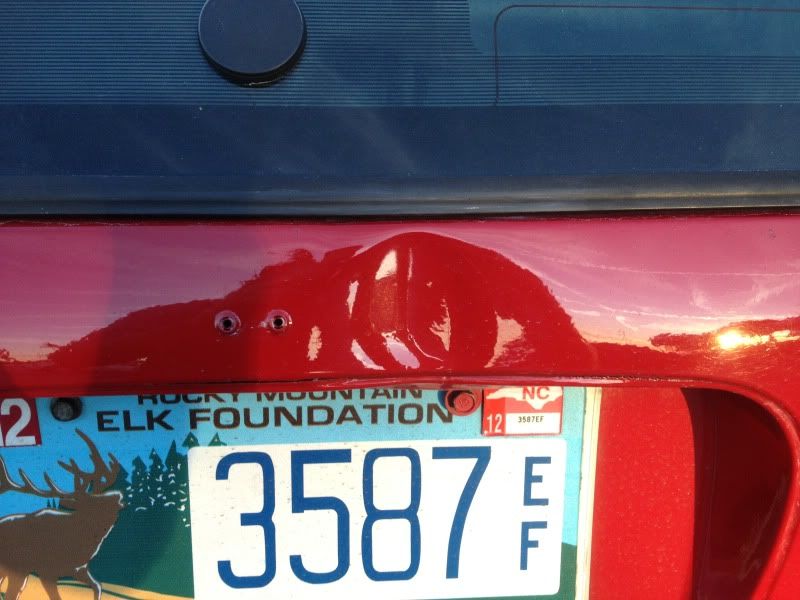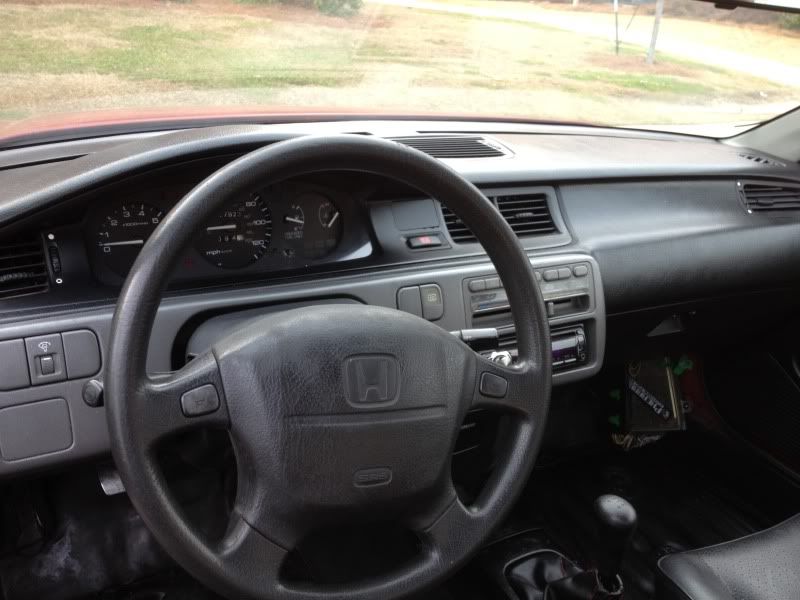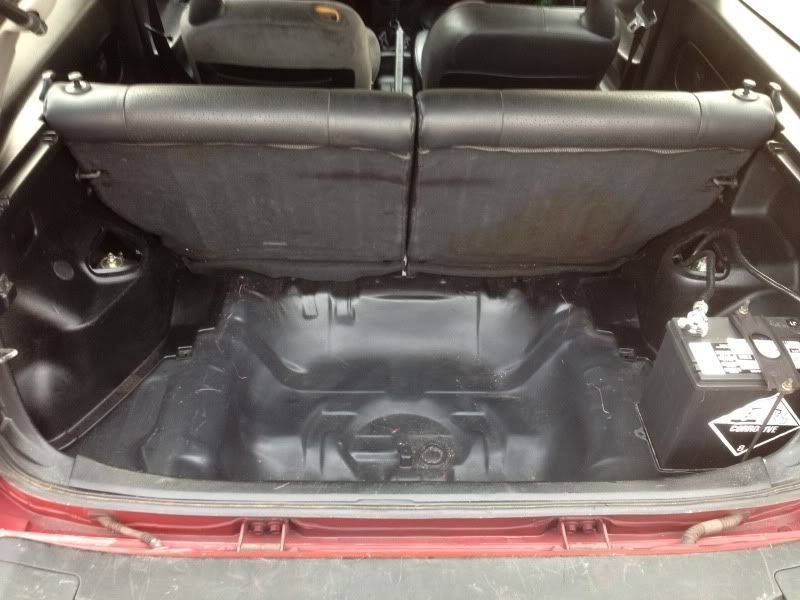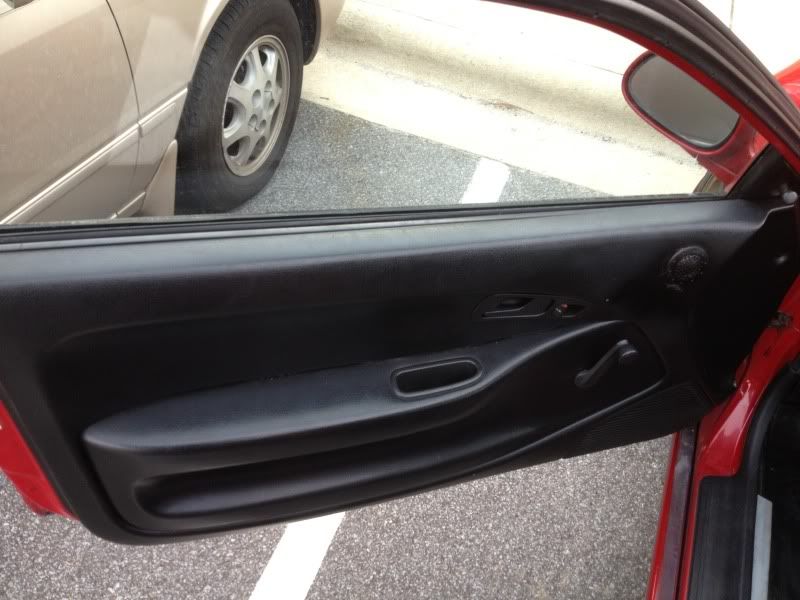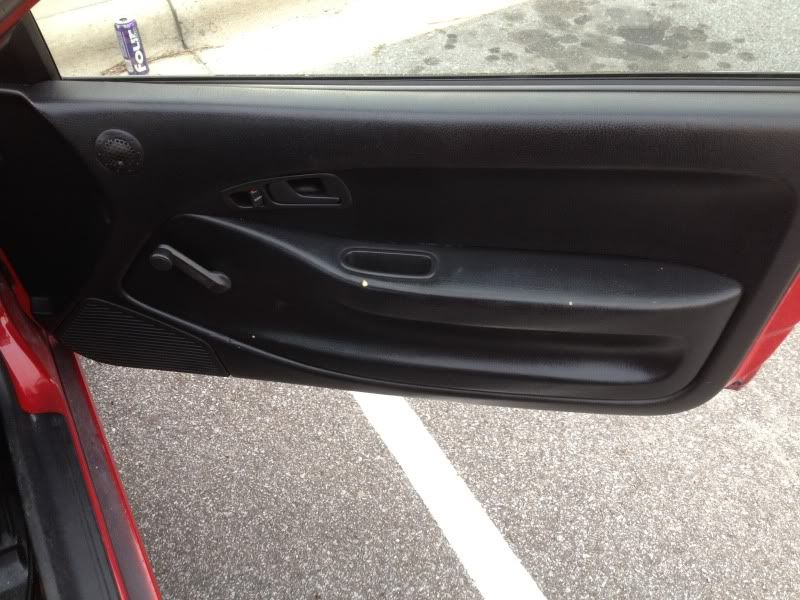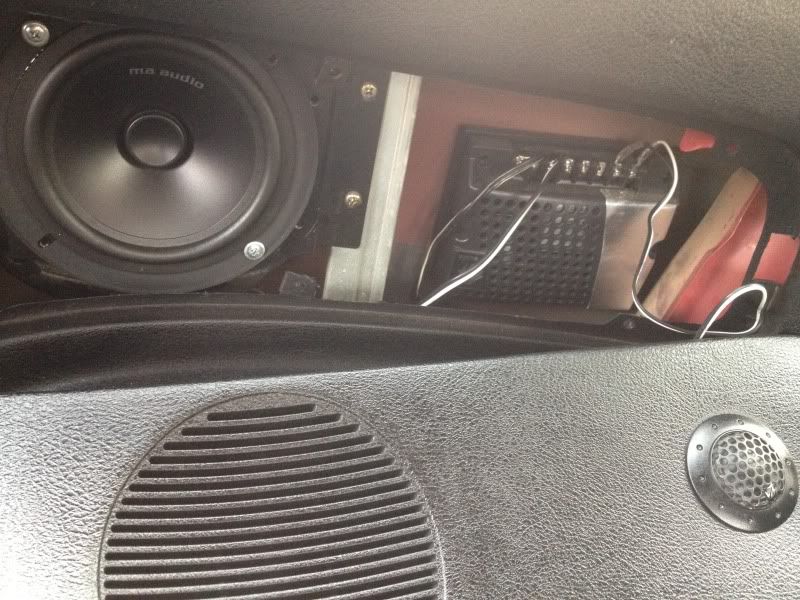 When it was lowered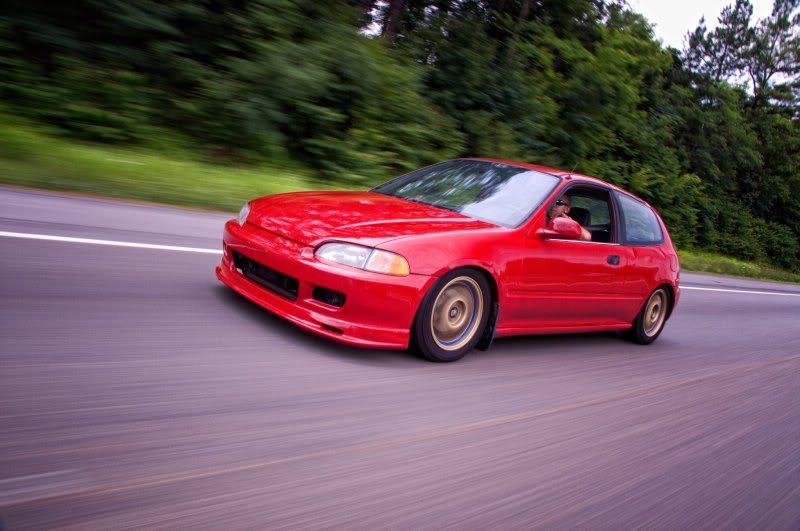 ---
Last edited by Crazedeg; 02-29-2012 at

03:46 PM

.
02-14-2012, 03:20 PM
Registered Member
Join Date: Jan 2012
Posts: 94
Re: B18C Powered EG Hatch
---
02-14-2012, 03:40 PM
Re: B18C Powered EG Hatch
---
man too bad you wouldnt take an EK clean shit bro glws
02-14-2012, 04:13 PM
Registered Member
Join Date: Sep 2011
Posts: 518
Re: B18C Powered EG Hatch
---
Trade even up check thread
02-14-2012, 05:57 PM
Re: B18C Powered EG Hatch
---
Why didn't u get the dents fixed when u got the car painted?
02-15-2012, 10:31 AM
Registered Member
Join Date: Aug 2010
Posts: 71
Re: B18C Powered EG Hatch
---
Didn't fix the dents bc I didn't have time. I was getting tired of faded red paint and IA was that week so I painted it
02-15-2012, 12:42 PM
Re: B18C Powered EG Hatch
---
check my dc2 thread and pm me!
02-19-2012, 12:30 PM
Registered Member
Join Date: Aug 2010
Posts: 71
Re: B18C Powered EG Hatch
---
02-20-2012, 02:44 PM
Registered Member
Join Date: Aug 2010
Posts: 71
Re: B18C Powered EG Hatch
---
02-29-2012, 03:46 PM
Registered Member
Join Date: Aug 2010
Posts: 71
Re: B18C Powered EG Hatch
---
Car is sold delete thread
Thread
Thread Starter
Forum
Replies
Last Post