96' Integra GSR/Apexi/DC/XXR/JDM front/Ep3/S2/ 20 pix
02-05-2012, 12:20 PM
Registered member
Join Date: Sep 2008
Location: charlottesville
Posts: 1,754
96' Integra GSR/Apexi/DC/XXR/JDM front/Ep3/S2/ 20 pix
---
Name: Al
Location: Charlottesville,va 22901
Means of contact: 434 906 4177 text best way
Price: $5600 obro / i can always keep parts.
Trades :.SERIOUS INQUIRES ONLY PLEASE.
Looking for cbr/gsxr/yamaha/ninja 600cc+ and cash on ur end or a really clean clean stock civic/integra(good suspension and wheels A MUST)
Description: First of all, please dont bash my thread.If you dont like my car just hit back and go to the next one,just like i do.
I just got this car from brandon (member123) few days ago,and i know this teg its been here before.I will mention everything i can think of and be honest.
Been driving the car all day long for last 3 days and havent got a problem with it.I made sure everything was in order before i traded and i was right.I know it has a primered front ,but cant be much to get it painted.
I traded my hatch for this integra cause i saw it as an opportunity for better offers.Im looking for cash since i want a bike really bad.
Took my 6 year old daughter for a ride and she freaked out.Is a quick car for been stock and vtec hits hard.
No knocks or leaks or smoke...ive checked everything between yest and today.If not sold in 1 week i will get it painted and price will go up and firm.
Exterior: shell 135k miles/ clean title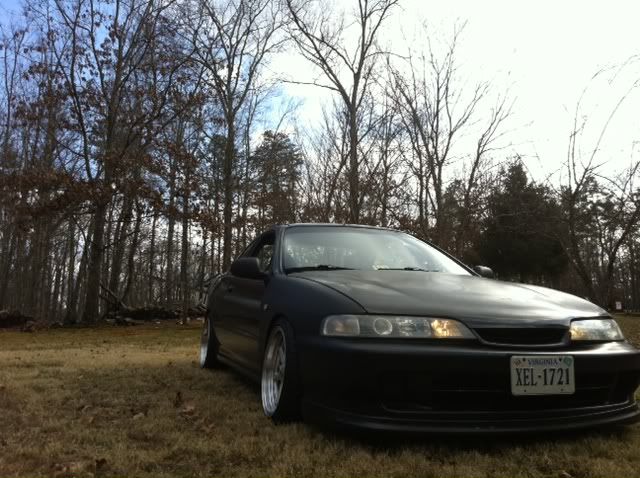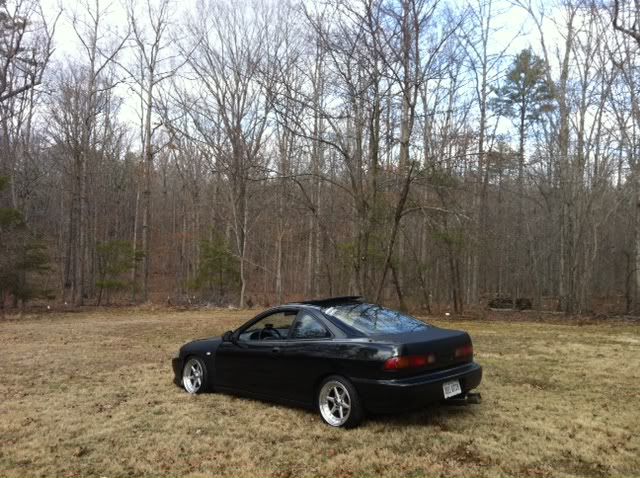 Jdm front (primered)
Dont know exactly what paint is but is beautiful/black with gold flake(have code w me for front end)
painted engine bay and jams! you can see more gold on door jams.Sick
cf hood VIS needs clear
jdm side markers
real deal Hids
yellow fogs
front lip
cf wrapped trunk
sunroof
Interior:
Ep3 seats
kenwood cd unit ipod hook up
sub and amp
electric everything
Heat
PS
No AC
short shifter
type r floor mats
clean interior
rear leather seats 5/10
leather center console
Engine: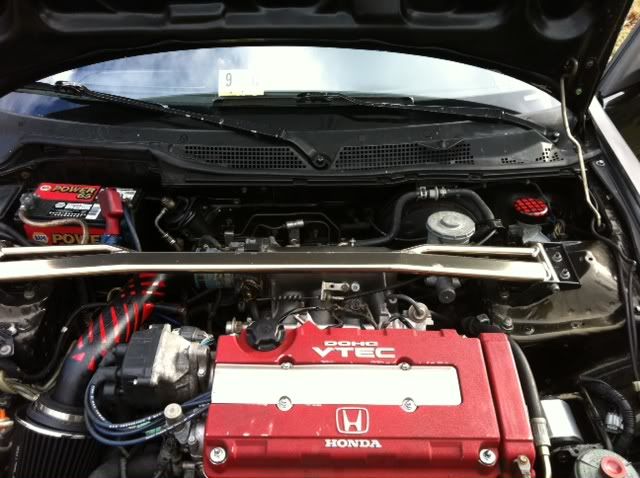 Gsr 98' pev's owner said 80,xxx
Dc headers
Hasport motor mounts/very solid
Tsudo exhaust (ugly) w silencer
oem clutch replaced 700 miles ago w flywheel by prevs owner (123)
itr tb
no leaks
no knocks or ticks
fresh synthetic oil
Apexi vtec controller
vtec cross hard!
Suspension/wheels:
Ground control adjustable all around not the best ,but do the job
Skunk 2 camber kit all around
Front upper strut bar
rear upper strut bar
XXR 16x8
neo gens 205/40/16 all around(new tires)
Bad:
front end primered
little paint chip rear bumper
can use better coilovers
check engine light(second o2 sensor)
---
Last edited by cansecoxrw; 02-07-2012 at

05:00 PM

.
02-06-2012, 11:59 PM
Registered Member
Join Date: Sep 2011
Posts: 518
Re: 96' Integra GSR/Apexi/DC/XXR/JDM front/Ep3/S2/ 20 pix
---
Trade for 99 cl on full suspension dr9's with like new tires front lip black leather clean interior black paint very clean car oh and it's also got an h22 swap in it with 73,000 miles on it with a header pm me if interested