95 EX coupe
11-21-2011, 03:49 PM
95 EX coupe
---
Name: Chip
Location: ( 757 ) kiln creek
Means of contact: ( 804 )-898-4140 text or pm only
Price: $3300 obo
Description: As the title states im selling/trading my coupe. Ive owned her now for about 6 months and have never had a problem. Only reson for posting is i just wont something else so entertain me with what you got. Im interested in just about everything. Worst i can say is no, so try me!!!
ENGINE:
y8 with about 135k according to last owner, runs great no problems. VTAKKKKK kicks hard
stock ex tranny slight 4 gear grind at higher rpm, other than that shifts great
stock cluth i replaced it when i got the car
new iridium ngk plugs
stock p28
z6 intake manifold
aem short ram
ebay ceramic header
high flow cat
brand new n1 style cat back ( sounds great )
semi wire tuck looks great
no a/c
has great heat tho
NO CEL
INTERIOR:
all stock very clean no rips or stains
some dope air freshners
EXTERIOR:
spec-D headlights WITH working city lights ( red )
12k slim hids ( blue )
amber corners
JDM yellow fogs
ek side skirts
new factory front lip
SUSPENSION:
stock struts on some ebay springs rides good tho
no p/s
swapped p/s rack with manual rack
teg front brakes
WHEELS:
hx wheels painted black
decent tires 70% tread
BAD:
needs alignment
some dings and scratches
no p/s or a/c
srs light is on
no horn
exhaust leak not bad its at the dp and cat
blacked out front
well enough of this on to the pics.
PICTURES:
excuse the dirty pics sry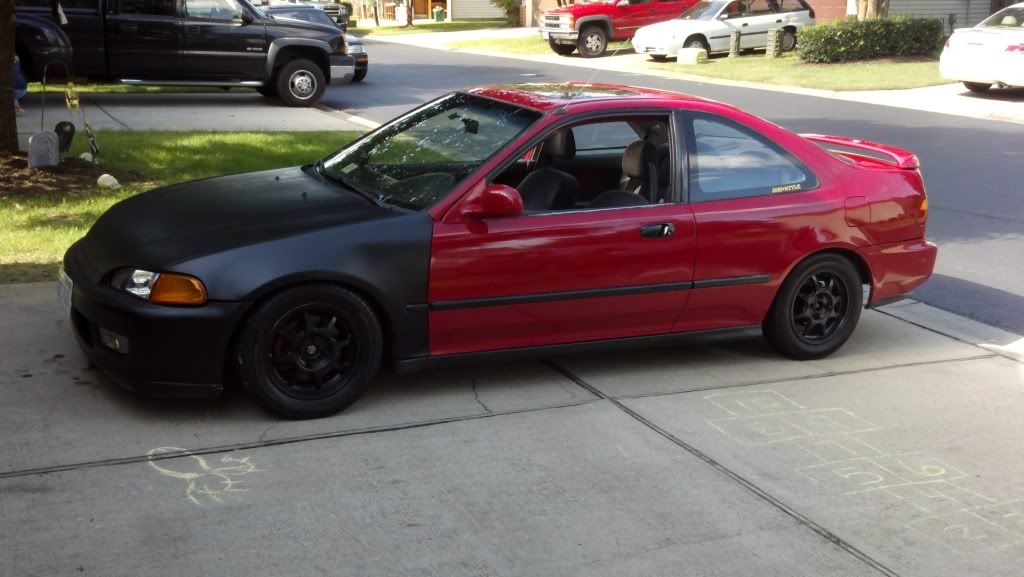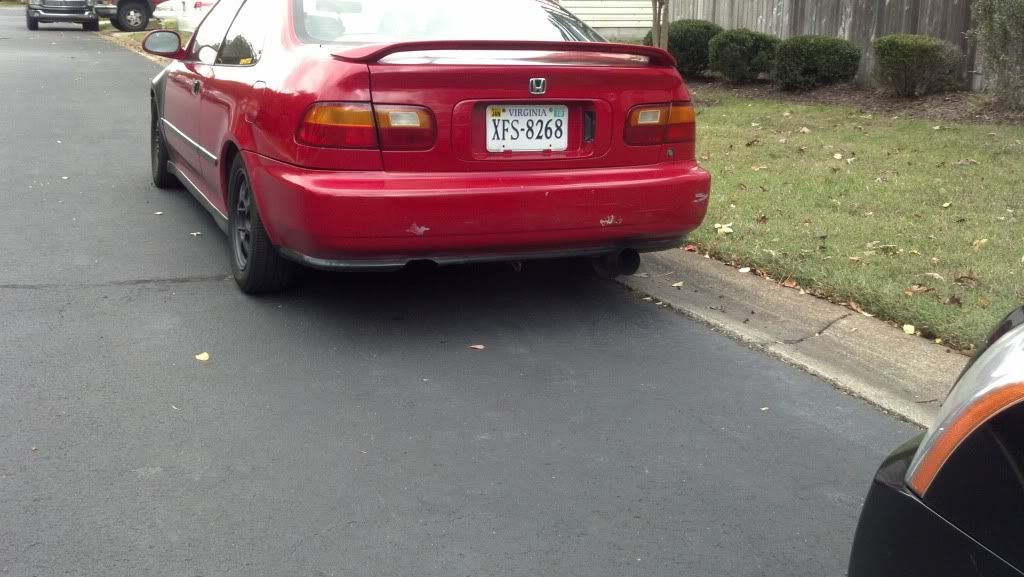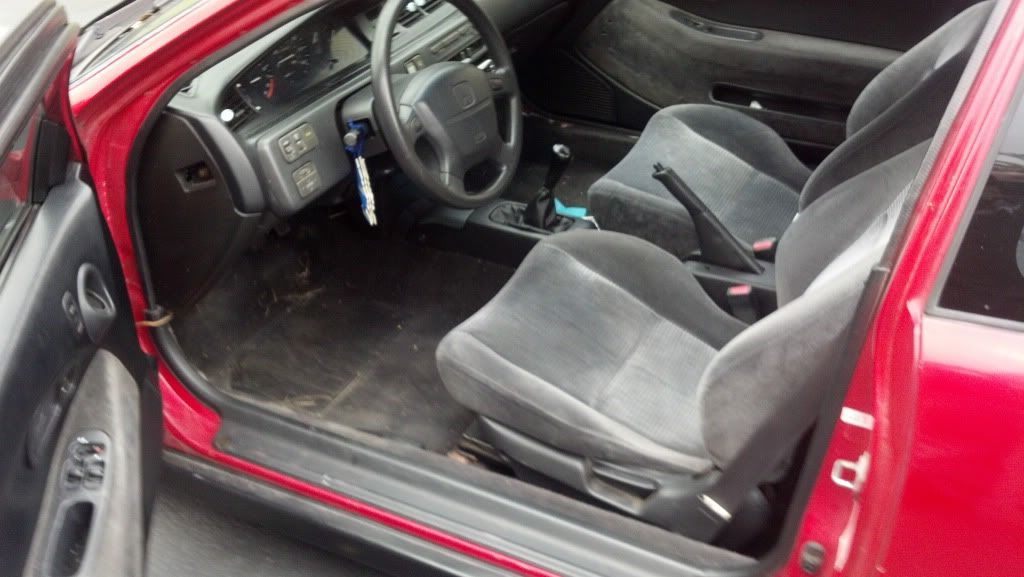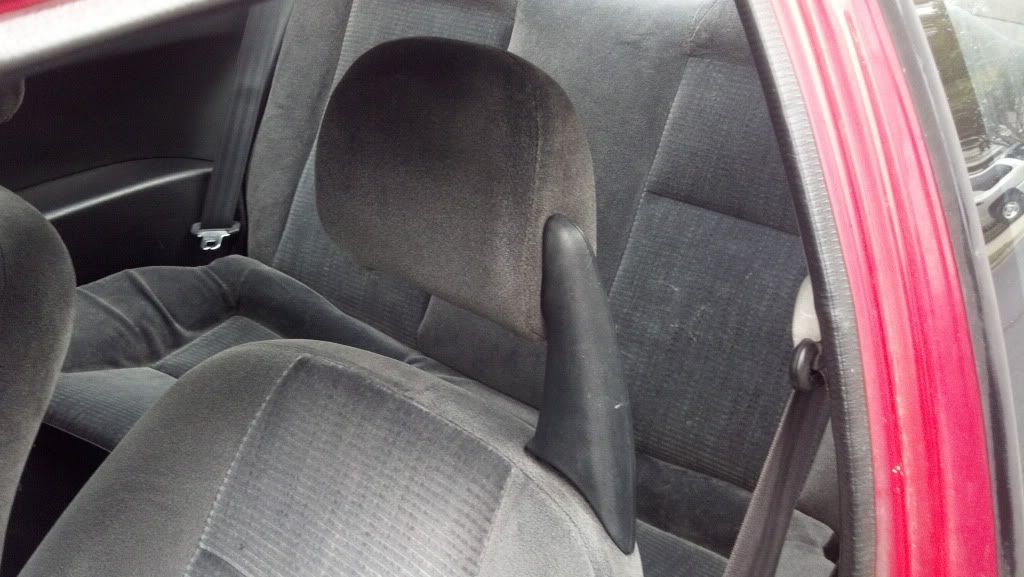 ---
Last edited by ryde_low; 11-23-2011 at

08:25 AM

.