94 civic hatch boosted
05-30-2012, 08:35 AM
Registered Member
Join Date: Sep 2011
Posts: 135
94 civic hatch boosted
---
N
Contact Info:
bobby jemison
morgantown
6096388935
Quick Info:
94 honda civic - 9000 obo or trade
Item Description:
still semi in the air on what i wanna do with this but figured id throw it up to see interest. I REALLY want an s2000 maybe a 350z something along those lines, i know it wouldn't be a straight trade i have cash to put on top! Id also sell outright, all parts on the car have under 2000 miles on them. Ill get a lot more pics later tonight when i get home!
EXTERIOR
1993 White hatch
"BYS" poly front lip
15x8 konig wheels
open ended purple lugs
Amber markeers
Black housing headlights
morimoto hid's (amazing output!!)
JDM tail lights
"bys" rear spoiler
carbon fiber hood
carbon fiber trunk
Jdm yellow fogs
carbon fiber spoon mirrors
Interior
JDM SiR gauge cluster
Bride seats
Crow purple harnesses
sparco harness bar
6 pt cage
JDM si door panels
Spoon sports C-pillar bar
Relocated Battery to trunk
Wireworx Battery tuck kit
Suspension
function and for type II
Beaks Bar gold
Skunk 2 LCAs
ASR 24 mm sway
ASR gold brace
Motor
Tucked Harness
JDM B16
Stock Pistons and Rods
GSR Cams
ARP Headstuds
OEM Headgasket
Skunk2 Cam Seal
Victor X Intake Manifold
GE FPR 90* Relocator
GE Fuel Rail
GE Banjo Bolt
Ge Magnetic Drain Plug
AEM Fuel Pressure Regulator
WIREWORX Tuck Harness
Transmission
JDM 98 GSR LSD Tranny
Mfactory LSD
New Comp Clutch stage 4 - 6 puck
New Axles 3/23/2012
Turbo Parts
RLD Fab Ramhorn Manifold
Garrett T3/T04E 60./63 AR Turbo
K&N Turbo Filter
065. Oil Restrictor
Tial 38 MM wastegate
Tial 9 PSI Spring
Tial 50 MM BOV
Mishimoto Intercooler 31 x 12 x 3
AEM TRU Boost EBC
AEM UEGO
Go-Autoworks 2.5 Race Charge Piping
Go-Autoworks DownPipe
Go-Autoworks DumpTube
Go-Autoworks Triple Black Pro Oil Kit
ID1000s
Walboro 255HP Fuel Pump
WireWorx ID1000 Injector Jumpers
GM 3 Bar Map Sensor
Push-Lock Vacuum Fittings
Electronics
7in touchscreen flip up headunit
Viper Alarm
AEM TRU Boost
AEM UEGO
Wireworx tuck harness
Wireworx Tru Boost harness
Wireworx Battery relocation harness
1993 Civic Hatch
151,000 miles on chasis, 49,000 miles on motor, 5,000 miles on boost
Car was tuned on June 1, 2011 by John Kerr of JK Tuning. It was tuned at InnovativeMotorWorks in Carlisle Pa. Car made 387/236 @ 19lbs of boost it can easily make more. Car was tuned on Open down pipe and ran that way ever since, It will NOT need a re-tune if you add an exhaust. I DD this car all last summer and it didnt give me a single problem. It doesn't overheat on the hottest of days. I drove it on the highway every day.
parts on the way
J's racing fender flares
kdw 225/50 drag radials
nrg quick release
personal steering wheel
type r rear lip
and im sure im forgetting some mods on the list too...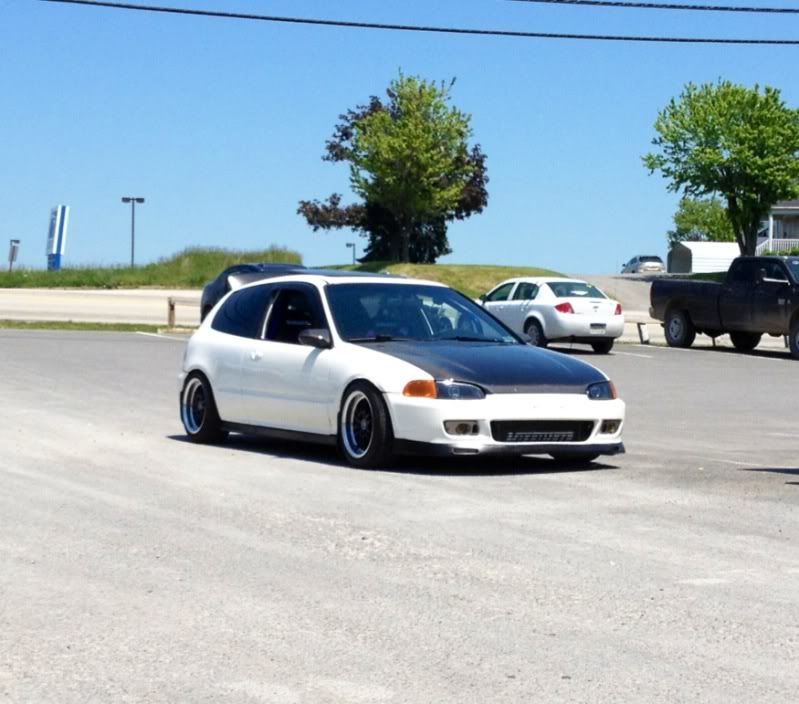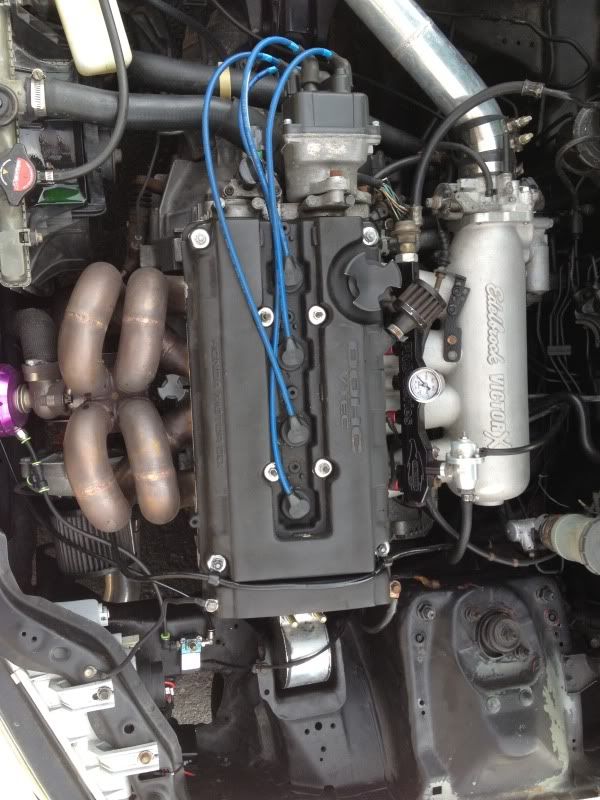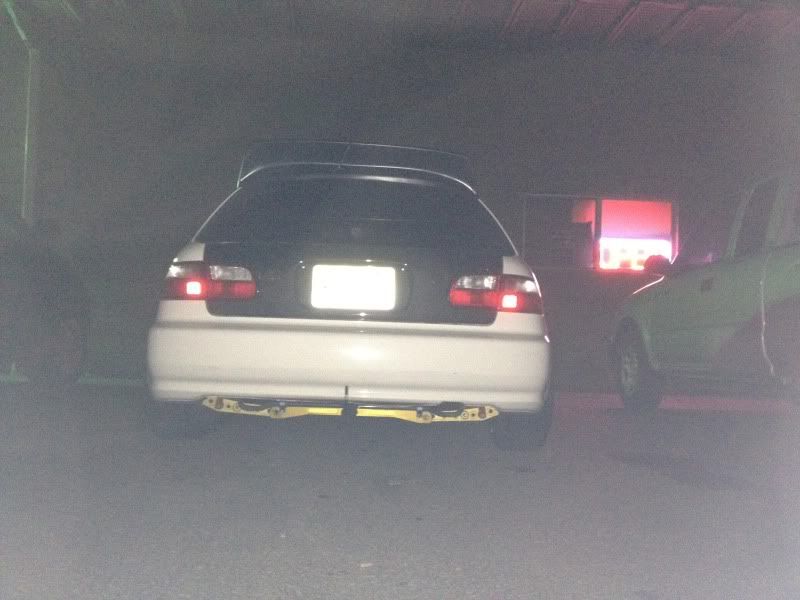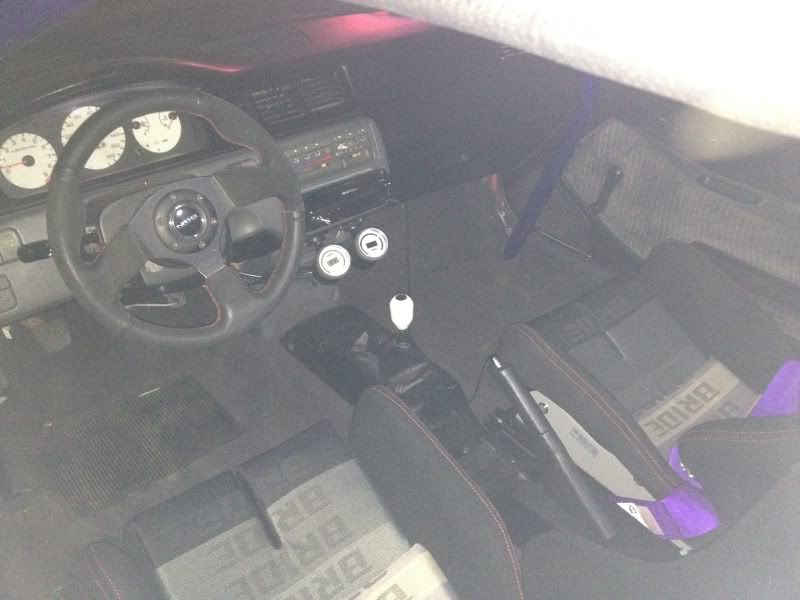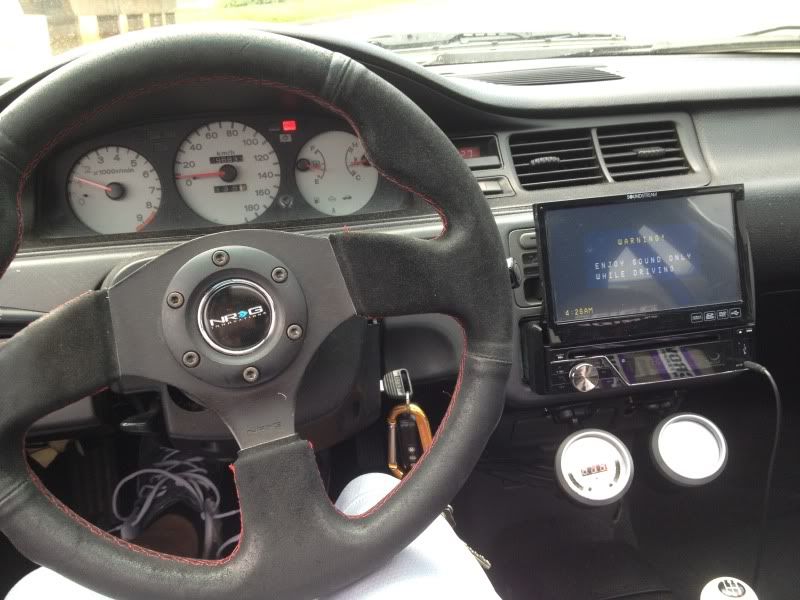 05-30-2012, 01:36 PM
Re: 94 civic hatch boosted
---
Theres no way this can make more maybe for few minutes...your lucky this car is still running i cant believe it has lasted this long with stock rods and pistons specially with a b16 piston my buddy made it 3 hours with his b16 before it ended up sounding like a sti......glwd though car is very clean amd your fucking crazy man.
05-30-2012, 04:22 PM
Registered Member
Join Date: Sep 2011
Posts: 135
Re: 94 civic hatch boosted
---
ur buddy prolly had an ebay turbo kit on a chrome street tune,this car was done RIGHT with quality patrts and one of the best tuners on the east coast.... ive had 0 problems and i doubt this will have any for a time to come