94 Civic Coupe w/ LS
05-28-2012, 03:28 PM
Registered Member
Join Date: Feb 2012
Posts: 35
94 Civic Coupe w/ LS
---
Name: Keith
Location: Elizabeth City
Means of contact: 2523334347 anytime
Price: $2000 obo, pretty flexiable
Description:
I have a 1994 Civic Coupe with a B18b1 swap in it. The swap runs now but smokes white because the new headgasket I put on is bad. I am selling it as is for right now, I will fix it next weekend most likely and the price will go back up. If you want to get it to fix it this is a good chance, I can start it up for you right now so you can see what it does. I've only driven it less than a mile before I knew the gasket was bad and parked it. I can pull the valve cover off or take the head off if you would like to purchase it that way so you can see how new everything is. It was quick when it was running. Will come with tons of extra parts, gaskets, etc. Will also sell the shell for 1k cash or the whole swap for 1k(motor, tranny, mounts, ecu, harness, axles, linkage, etc.)
Anyways lets start with the good
B18b1 bottom end with 122k miles
B18A1 Head super clean, new viton valve seals, lapped valves, machiened etc.
LS trans
ARP Head Studs, one install less than 1 mile on them
Hasport Cable to Hydro Conversion
Hasport Trans mount
OEM Slave cylinder
All new gaskets through out the motor
Exedy Stage 1 Clutch
New Axles with lifetime warrenty that I can give
Painted valve cover
Slightly Wire tucked
Bay cleaned and primed
2" Custom exhaust to stock civic muffler
P75 OBD1 ECU
Body has 200k on it
DX Body so manual everything and no sunroof
EX cluster with tach
Great interior with original shifter and coupe floor mats
20 percent tint all the way around
15" Steelies with 04 Civic hubcaps
Tires have enough tread to pass inspection
Lowered on Ebay Coilovers on stock struts, not very low so as not to cause damage to struts.
BAD:
Several small hail sized dents on side of body, hard to notice but its there. Couple other scratchs but nothing excessive or easily fixed.
Smokes right now of course
Needs valve adjustment
New TPS needs to be adjusted
Speedometer needs to be put on, I have the electric speedo sitting here just haven't put it on, I will if buyer needs me too.
Pictures: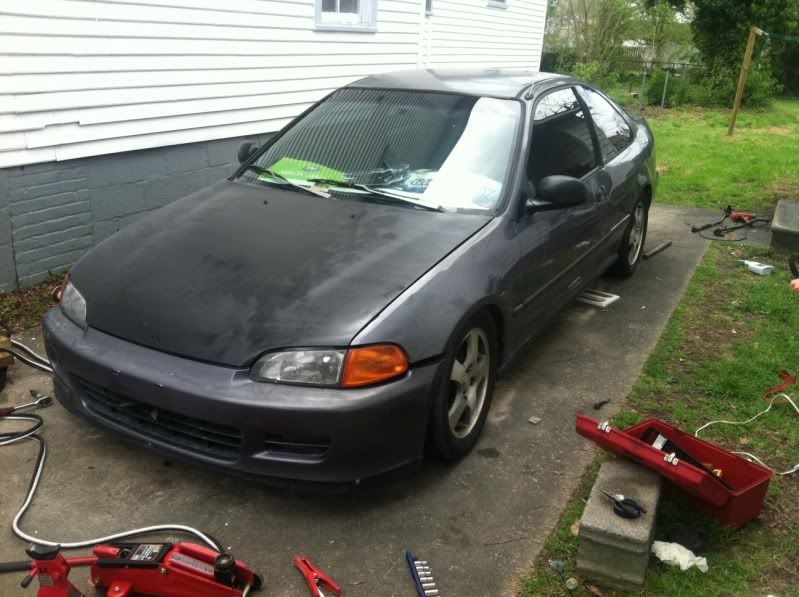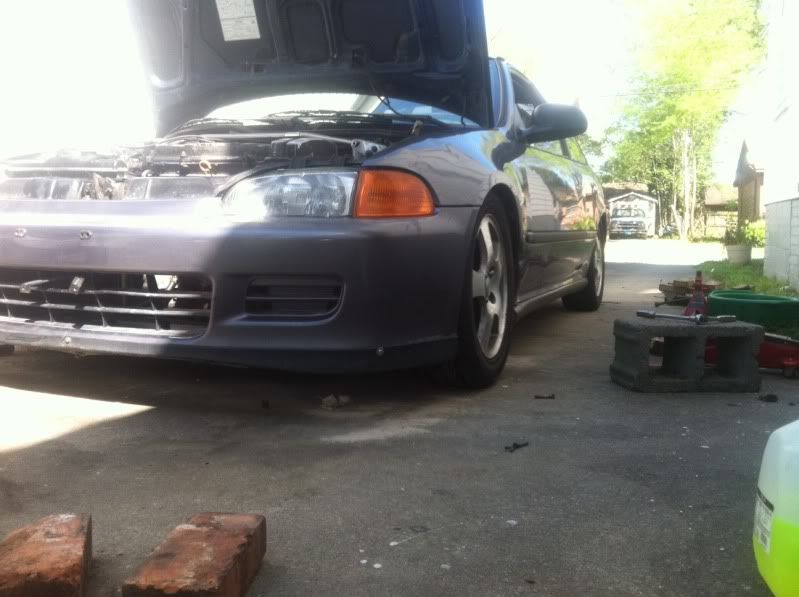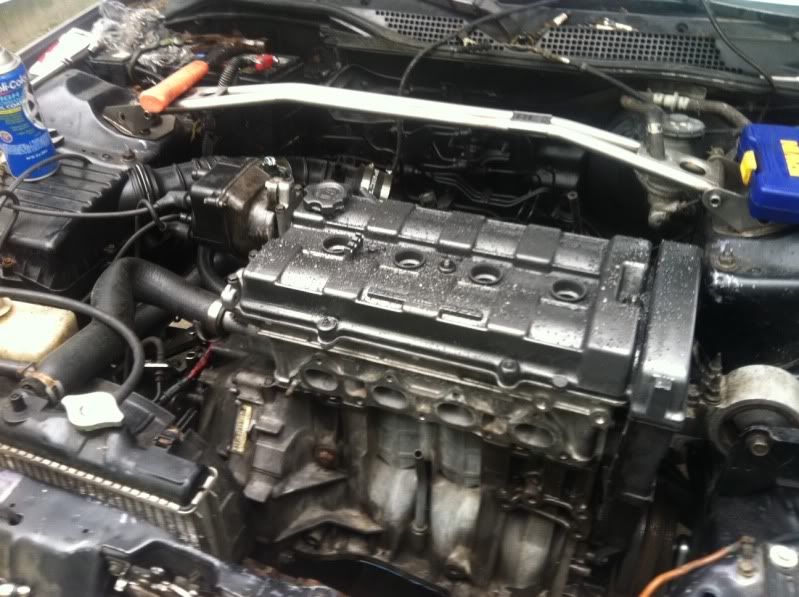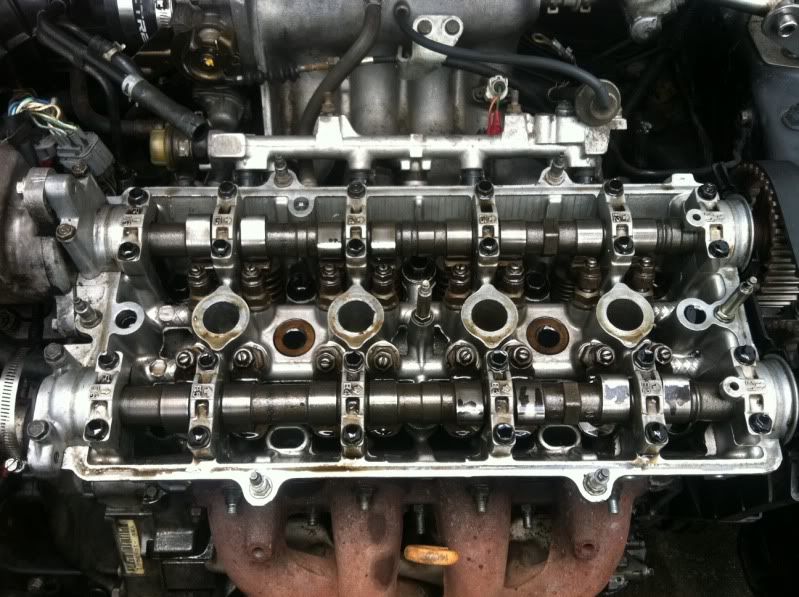 ---
Last edited by Keithisg; 06-20-2012 at

04:06 PM

.
06-22-2012, 09:50 AM
Registered Member
Join Date: Feb 2012
Posts: 35
Re: 94 Civic Coupe w/ LS
---
It runs but its smoking from the head gasket being bad, I originally took it apart to put the new one on but messed it up.

It will start right now and you can see it run. It clearly is the headgasket just from the smoke coming out.
Thread
Thread Starter
Forum
Replies
Last Post