93 Civic cx SFWD 700+hp
09-04-2014, 02:27 PM
2/14 10th Mountain
Join Date: May 2013
Location: MD
Posts: 3
93 Civic cx SFWD 700+hp
---
Name: Daniel Welch
Location: FT Drum NY
Means of contact: phone 410-627-6730
Price: $9500 OBO. Im also open to trades Im looking for a newer 1000cc motorcycle.
Description: Block-
84mm Darton M.I.D. sleeved b18c1
b18b crank-------------------------->Same stroke as ls vtec but no need to drill the head or run an external oil line
b18b length Crower I beam rods -------->Same stroke as ls vtec but no need to drill the head or run an external oil line
CP 9:1 forged pistons
Golden Eagle 84mm headgasket
Dolden eagle dog end headstuds
Moroso Oil pan
2-12 AN fittings on back of block for catch can (currently blocked off)
Head
stock port p72 head rebuilt about 100 miles ago
supertech inconel exhaust valves
Ferrea intake valves
Supertech 85lb seat pressure springs
supertech ti retainers
skunk2 pro 1+ cams
-10 an vented valve cover
Edelbrock victor X IM
Bosch 1600cc injectors
BBK 70mm throttle body
Turbo-
precision gt4067 67mm turbo with .96 t4 exhaust housing and H compressor housing((4 inch inlet 3 inch outlet))
Full-race T4 top mount manifold
44mm Tial v band wastegate
custom 3.5 inch V band down pipe with two o2 sensor bungs
3 inch intercooler piping
Custom A2A intercooler with 850 hp spearco core.
Tial "Q" BOV
Innovate MSBC1 boost controller for timed boost or clutch input for boost by gear, or both. can also be used with the ams 1000 by simply upgrading the head unit.
Transmission-
S80 gsr transmission with stock gearset(*broken output shaft currently*)
quaiffe differential
DSS 1000 hp axles/hubs/intermediate shaft
has extended studs on the front
tilton flow control valve
Competition clutch twin disc
Braided stainless clutch line from master to slave
T1 Gforce long shifter with Hasport solid billet engine mounts.
Fuel-
Custom 5 gallon fuel cell
fuel firewall built into spare tire well
Weldon 2035 fuel pump
-10 an pressure line
-8AN return line
ONLY RUNS ON C16 this engine, tank and lines, have never had anything less than 117 octane ran through them.
Chassis-
93 Honda civic CX
Has a few very small dings and light scratches.
Paint is original aside from the front bumper and passenger side door. it had a door put on it at some point in its life. I replaced the front bumper.
The paint is really good for being 22 years old
Has a very nice carbon hood on it But I dont remember the brand. some of the skeleton was cut to make room for some things under the hood(very minor cutting)
CF duckbill(excellent shape)
The roof is a little wrinkled from the hood coming up
the car had a wings west spoiler on it when i got it that was drilled into the rear hatch. I removed it and plugged the holes If i was going to keep it I would replace the tailgate.
has a golden eagle split rear diffuser
car has a set of wheelie bars that come with it and the mounts already welded on the car
S&W 8 point roll cage with door bars and window net buckle
European Optional Audio console
Custom traction bar setup
Black housing glass headlights
Amber corner lights
Rota slipstream 15x7 with very good tires (street)
Bogart 13x8 fly star front wheels with NEW 24.5x9x13 MT slicks(they have 1 pass with no burnout on them)
Weld Magnum Import rear skinnies 15x3.5 with M&H tires, not new but still have the nipples on them.
G force drivers side seat harness 5 point
Electronics-
All Gauges replaced with auto meter gauges.
F.A.S.T ems
F.A.S.T datalogger
MSD 7al-2
MSD 2 step with adjustable launch control
Pictures: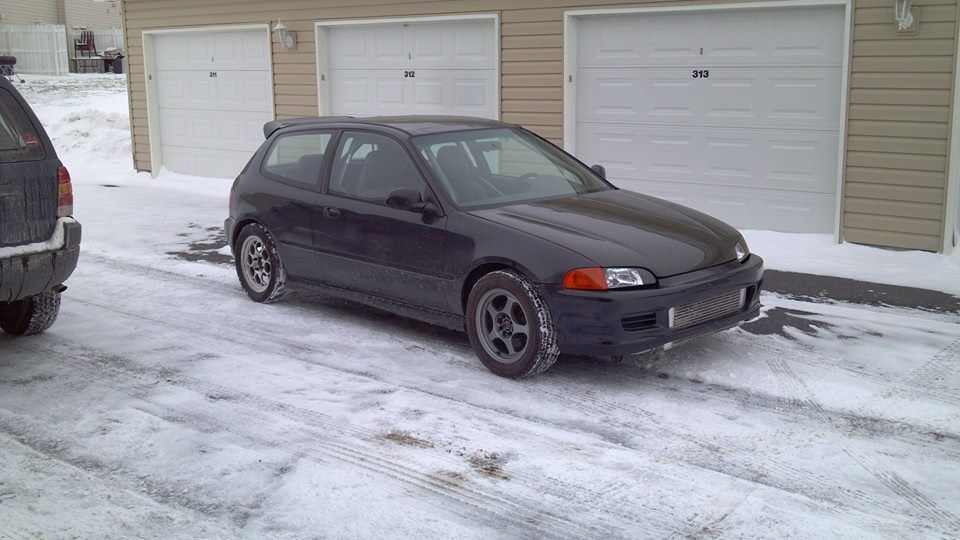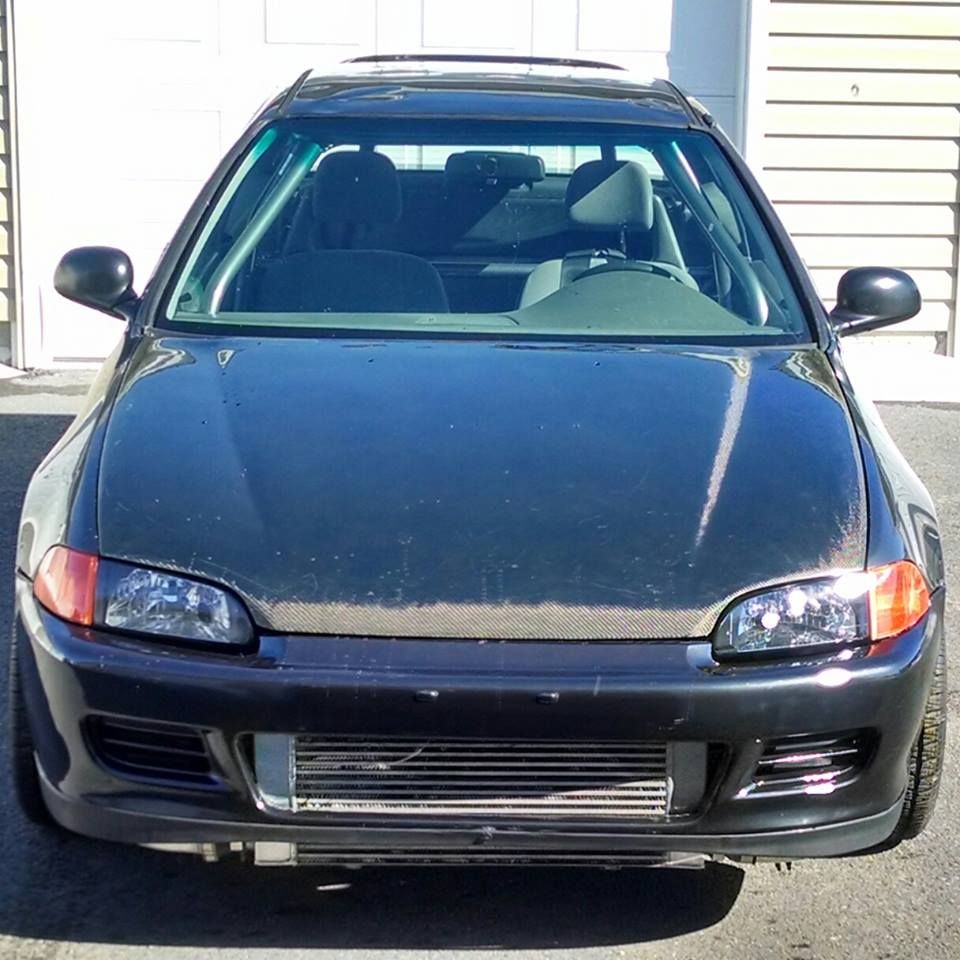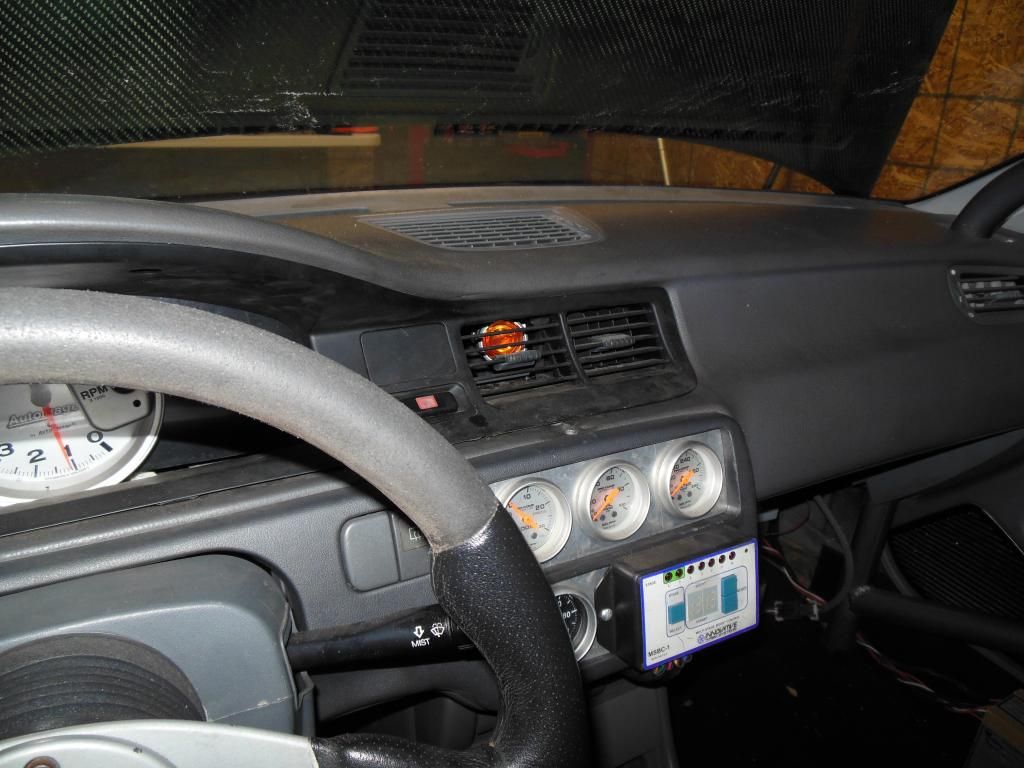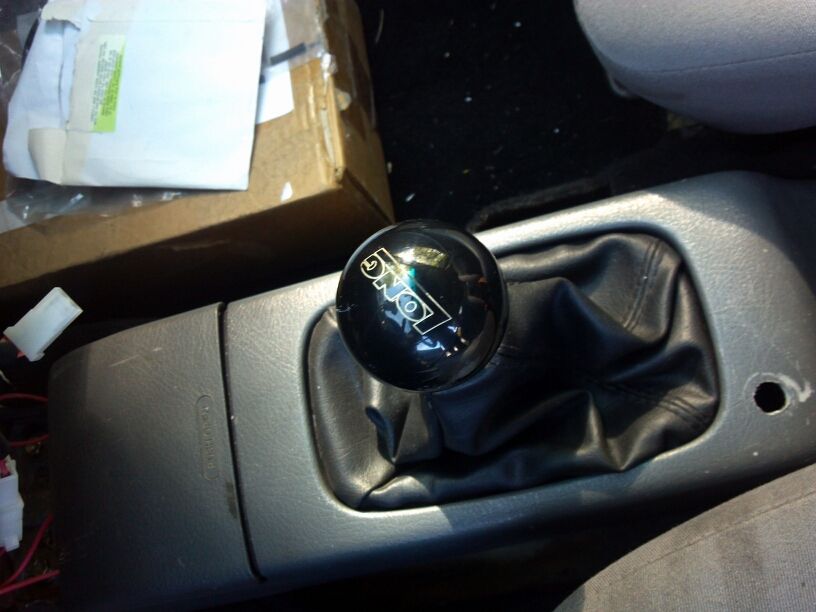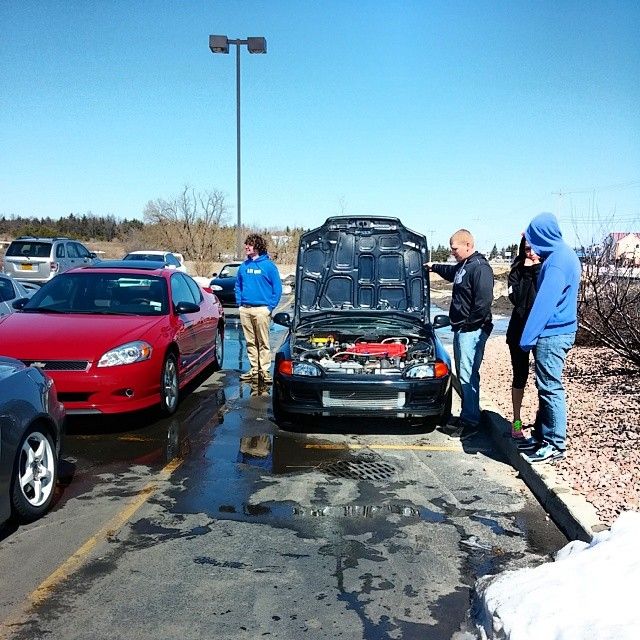 09-05-2014, 05:08 AM
-Rep Legion
Join Date: Apr 2008
Location: Norfolk
Posts: 6,609
Re: 93 Civic cx SFWD 700+hp
---
Has this car ever competed in sfwd?
09-07-2014, 11:50 AM
2/14 10th Mountain
Join Date: May 2013
Location: MD
Posts: 3
Re: 93 Civic cx SFWD 700+hp
---
09-07-2014, 12:12 PM
Registered member
Join Date: May 2010
Posts: 117
---
Beautiful example of a proper thread beautiful car too GLWS!
09-07-2014, 12:30 PM
Re: 93 Civic cx SFWD 700+hp
---
That's sick! I bet it screams
glws