2000 civic si 83k
04-01-2012, 11:41 AM
2000 civic si 83k
---
CLOSE THREAD. IM JUST GOING TO KEEP HER FOR NOW. SHELL BE BACK UP SOMETIME OR ANOTHER.
Name: tim
Location: beaverdam
Means of contact: pm
Price: $8k up FIRM! (im really only looking for trades).
just offer up something as clean, and then maybe we can go from there.
please dont offer something fugly and stupid. i dont want it.
will not part anything either.
Car will come with everything you see, and parts i have sitting around in my house.
Description: i only want something of same value or condition, unless you throw alot of cash on it. i DONT want your american car or super ragged out car. i only want to trade for something in good condition and not so molested. I WANT TO POINT OUT I LOVE THIS CAR, AND AM FINE WITH KEEPING HER. I JUST WANT TO SEE WHATS OUT THERE, AND WILL ONLY LET HER GO FOR THE RIGHT TRADE.
IM LOOKING FOR A CLEAN
-Hatch***
-Integra type R,
-jdm front integra's
-S2000,
-Rsx,
-A REALLY NICE 240,
-300
-Sti
-Evo
STORY OF CAR:
i bought it from MICK LVN almost a year ago now. when i got the car it had a JRSC on it, but i had MICK remove it before purchase. the car had 73k on it when i bought it, and now she is sitting at 85k. she is my DD so miles go up fast (but i try to not drive her as much as i can to keep the miles low). the car gets her oil changed every 3k. i have all records since i get it done at honda.
i do not rag her out!!!
i baby her very much. the car is never in direct sunlight, and always under a car cover. she gets washed almost twice a week if needed. car still has AC/PS/CC, and owners manual. this car sounds great. the exhaust is really quite so all you can hear is the intake and motor which is good.
interior -10 out of 10
all stock from radio to speakers
exterior - 9 out of 10
for a couple rock chips from living in the woods
THINGS DONE:
Maintenance:
-Timing belt & water pump was done at 55k
At 71k:
-New drive belts
-New blower snout seal
-Replaced blower oil
-New throttle body gasket
-New intake manifold gasket
-New blower to manifold gasket
-New idler pulley
-All new vacuum hoses
-New NGK plugs
-New fuel rail -replaced at 73k
-New thermostat at 83k
- I just got the valves adjusted &
a new valve cover gasket from honda at 83k
MODS:
-exedy stage 2 clutch
-9.5lb fly wheel
-Apexi ws2 exhaust
-skunk2 shifter
-shifter bushings
-blox lower control arms
-OMNI front camber
-Ingalls rear camber
-eibach ground control
-koni yellow struts
-beaks tie bar
-mishimoto rad
-mishimoto hoses
-password whale intake
-password 3 point strut bar
-skunk2 vtec solenoid cover
and brand new falken azenis 615K's
-i still have the stock intake, radiator, rad stay,
strut bar, spare tire jack, and rad hoses.
theyll come with the car.
BAD:
car has a walbro fuel pump. it whines, if i can get the cash ill replace it.
also the alarm remote has gone out.
SOME PICTURES: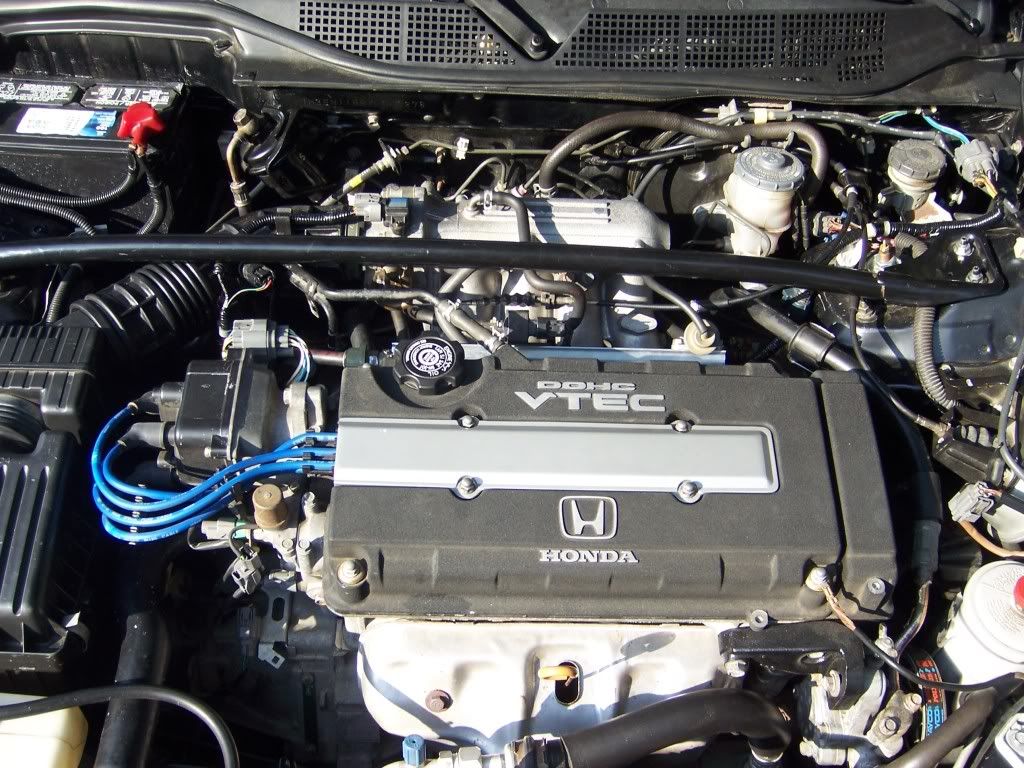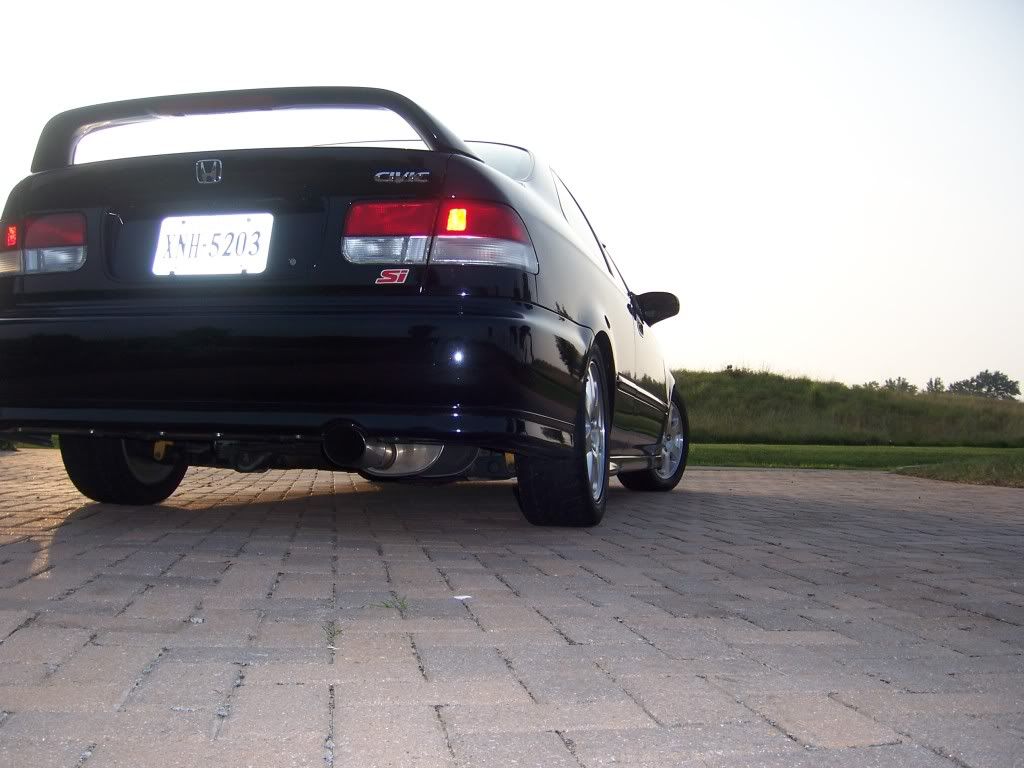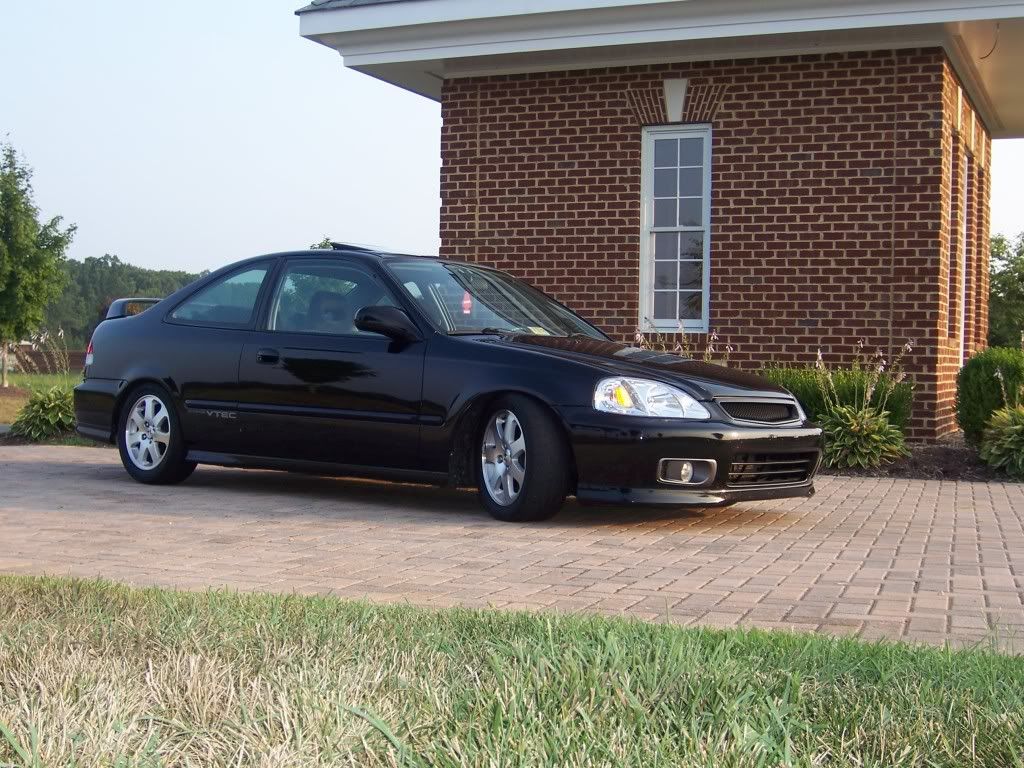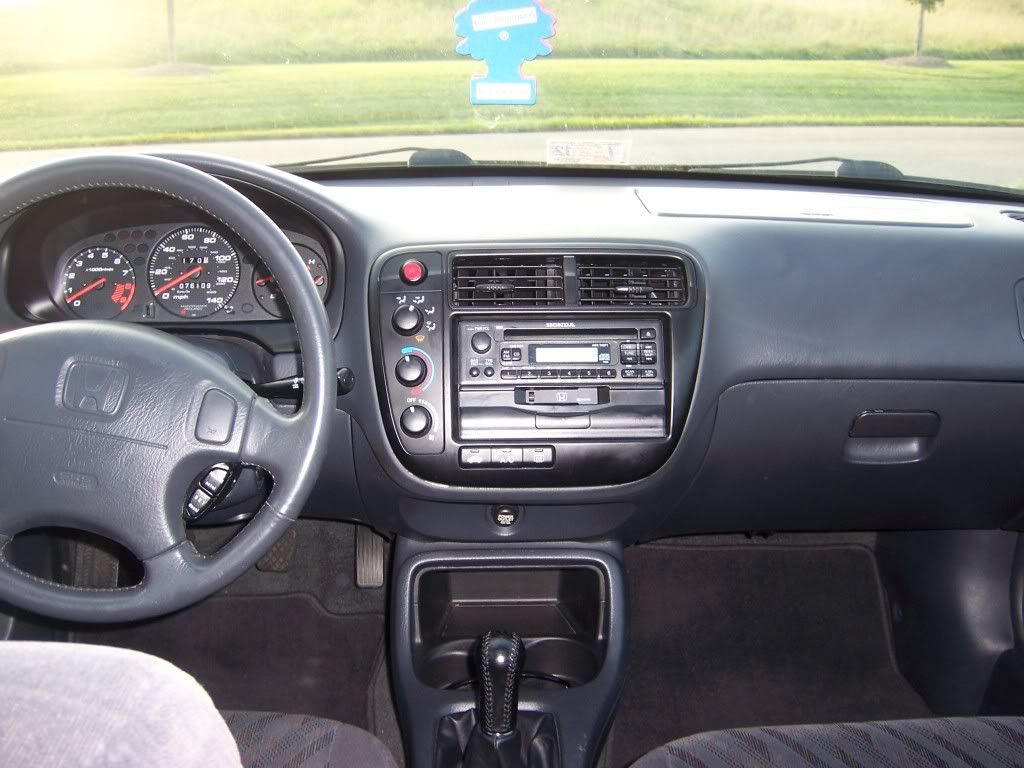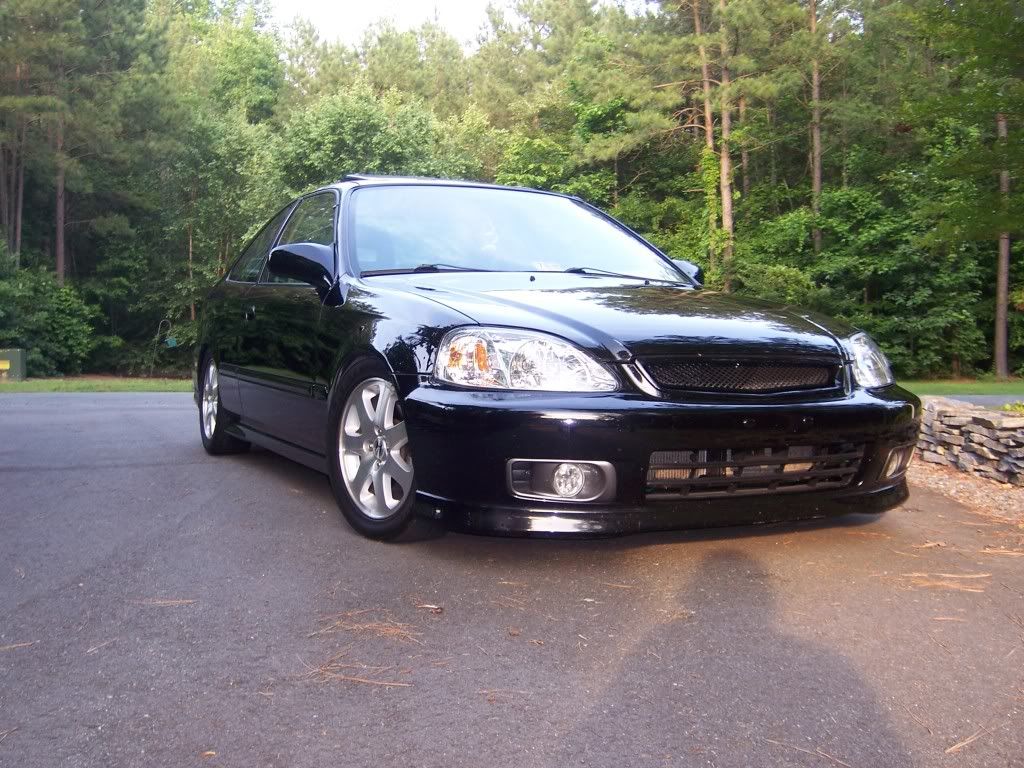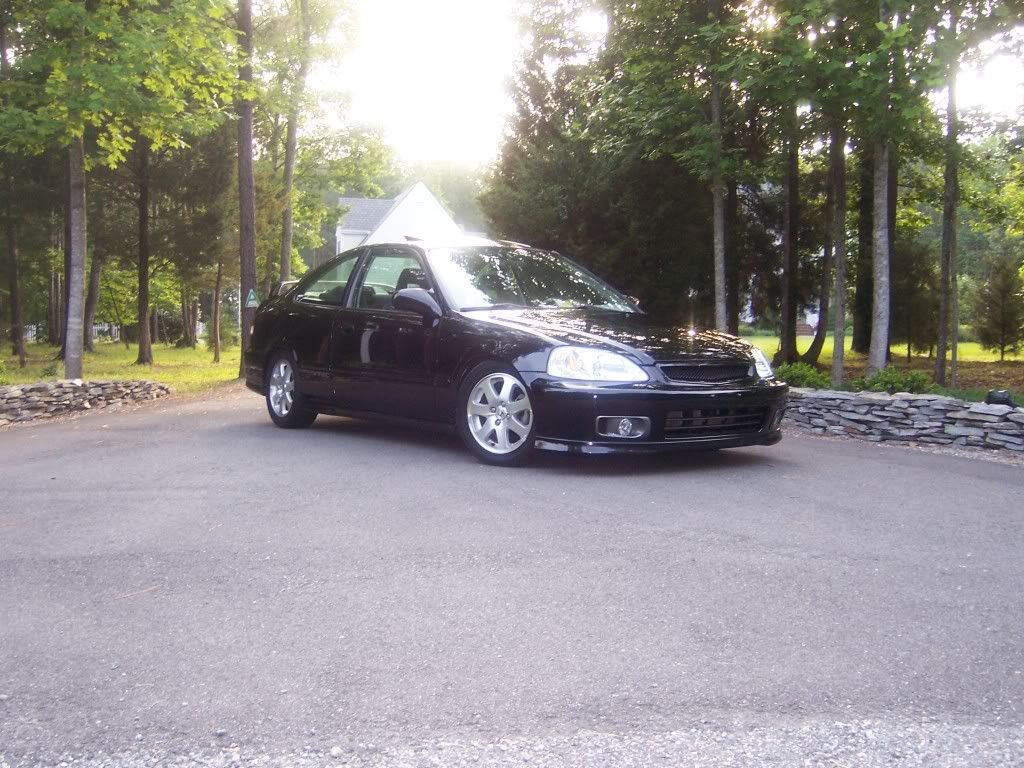 AS SHE SITS RIGHT NOW: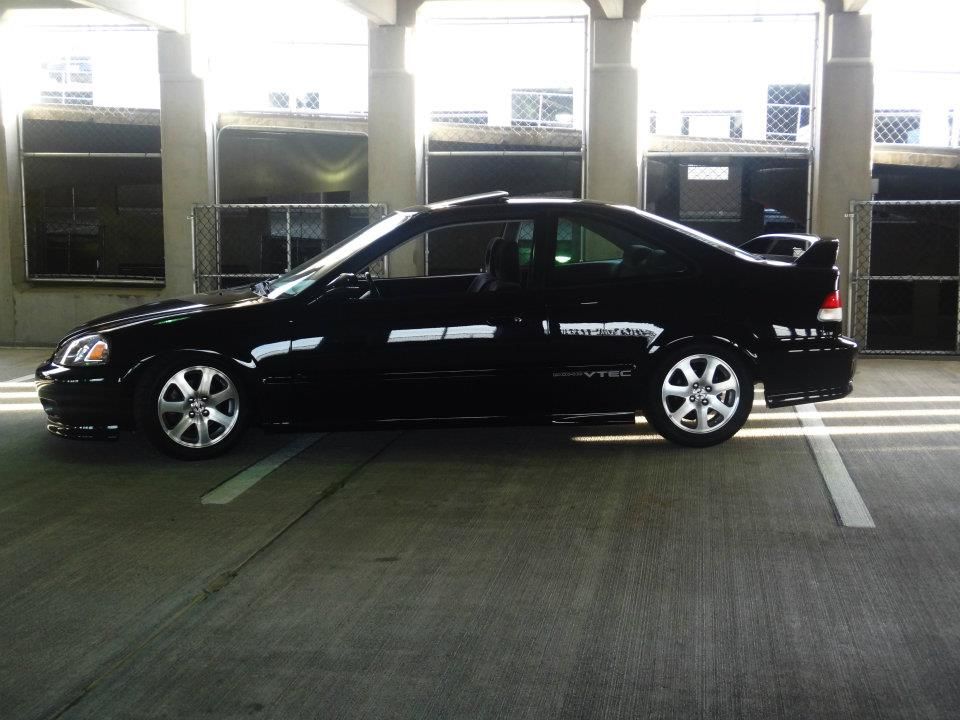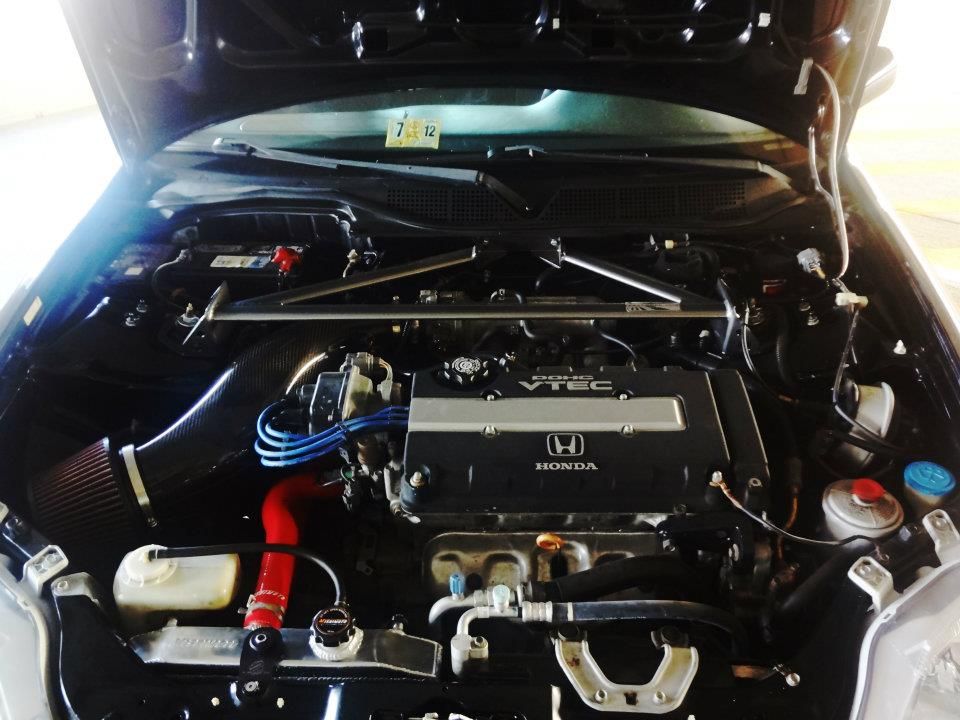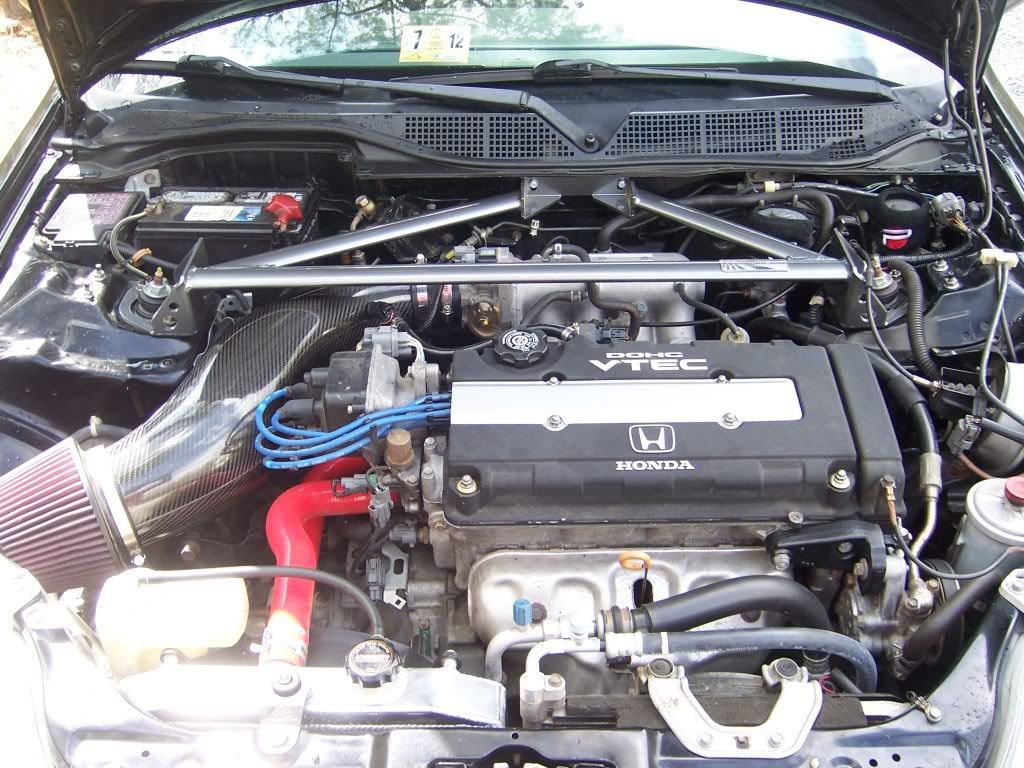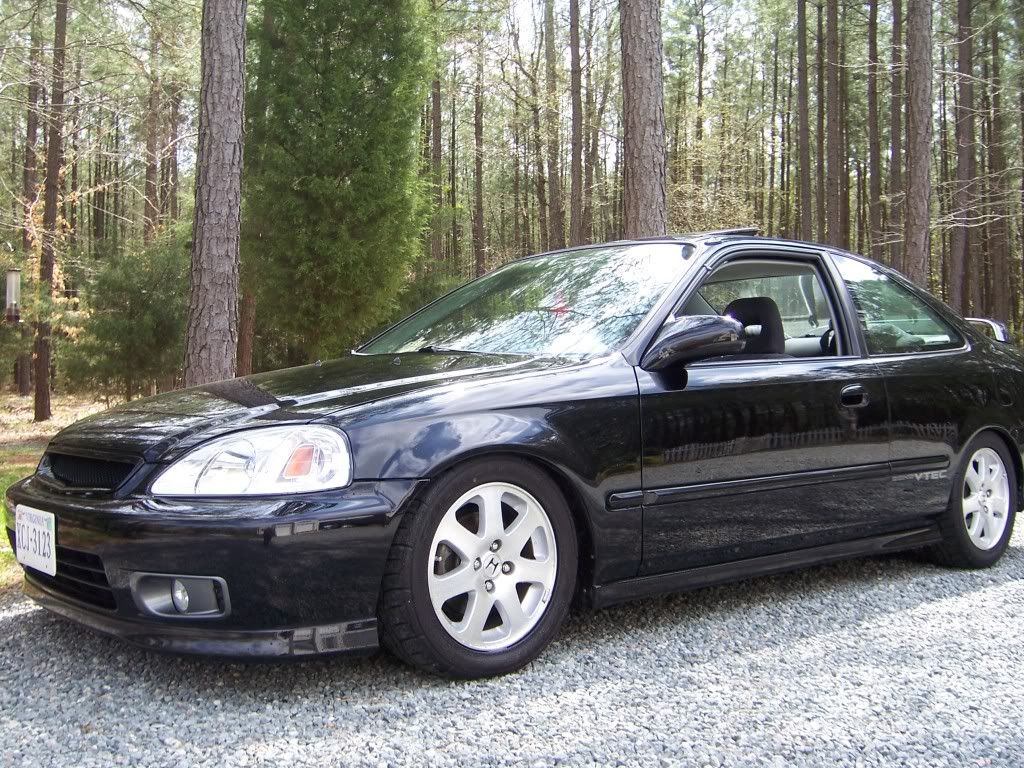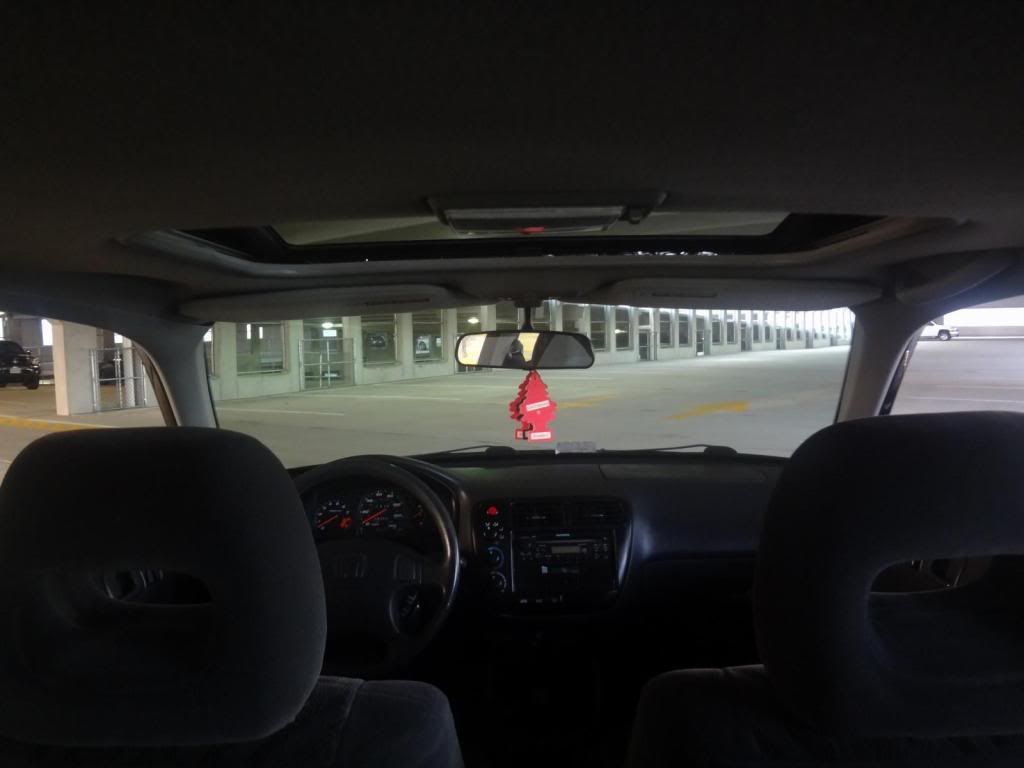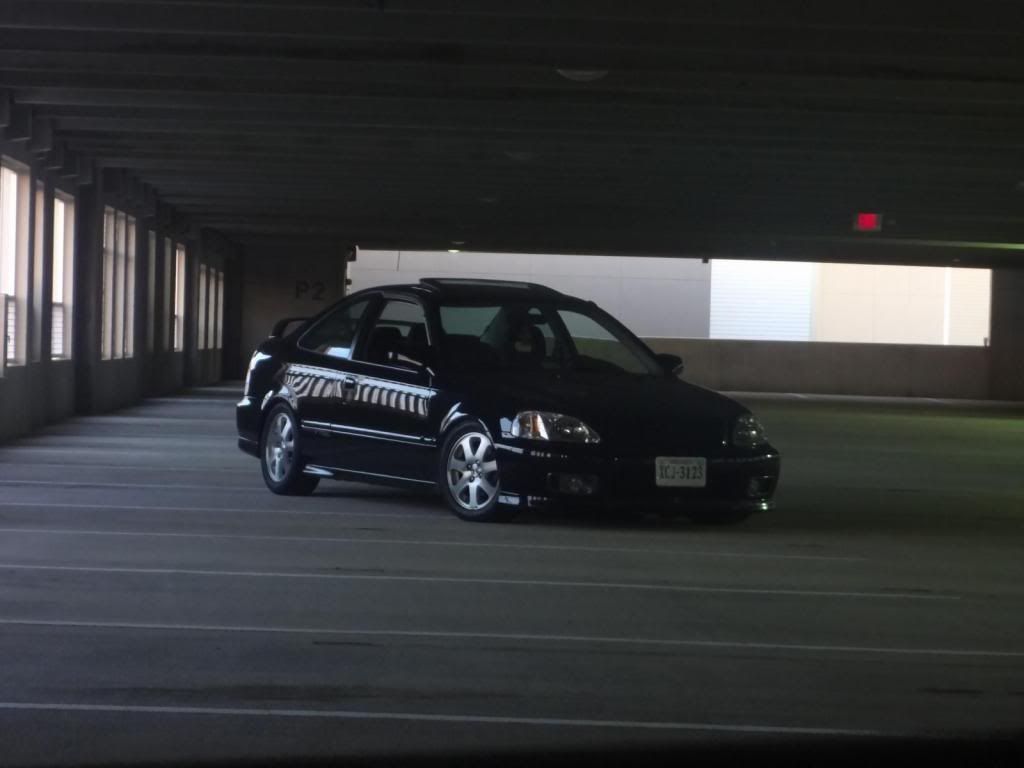 Pictures taken 5/18/12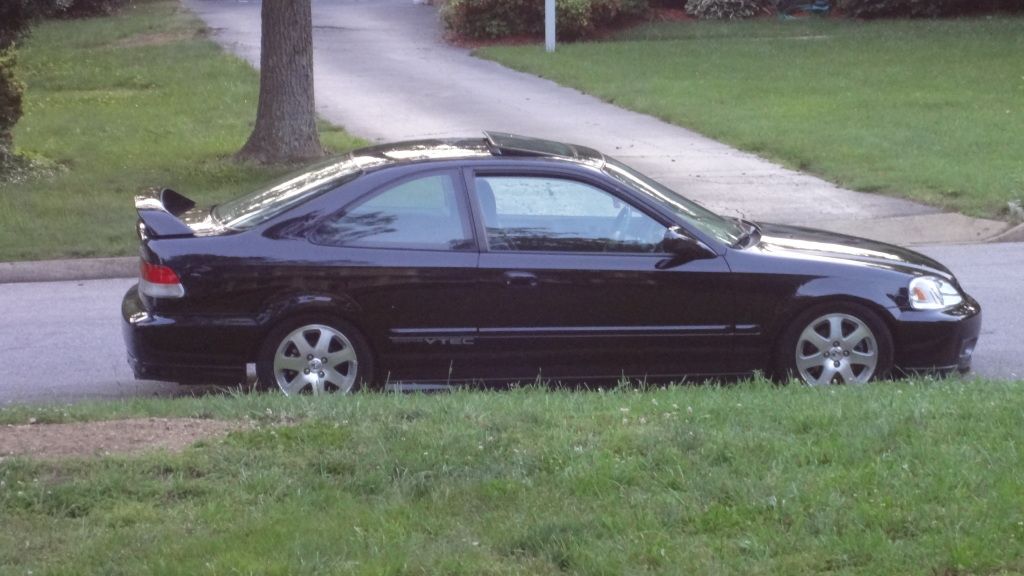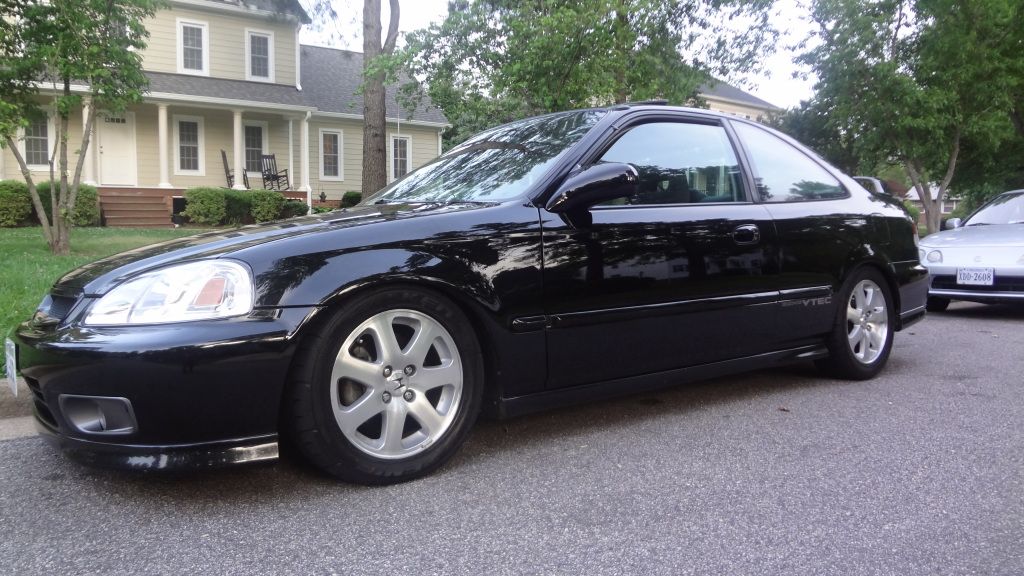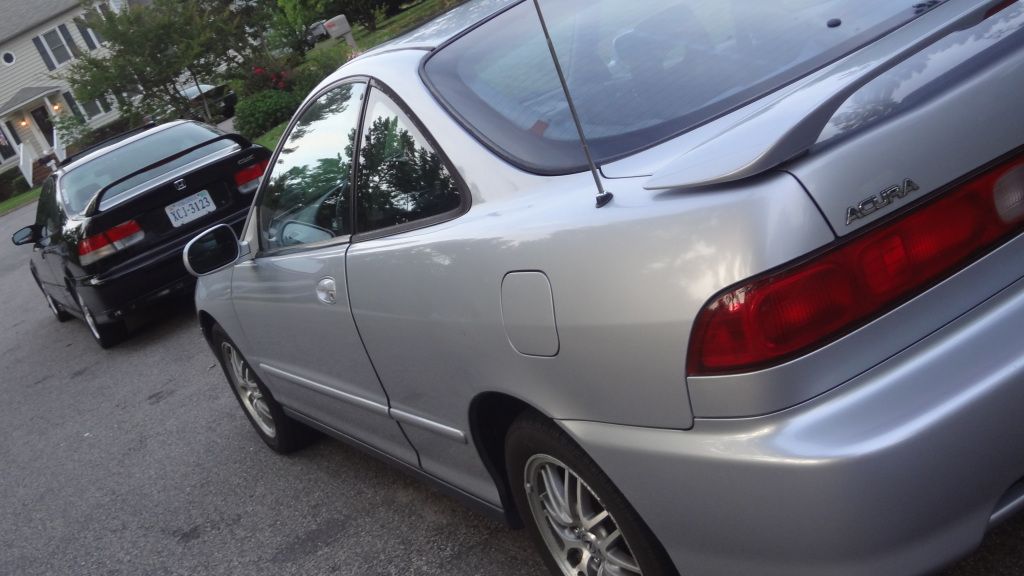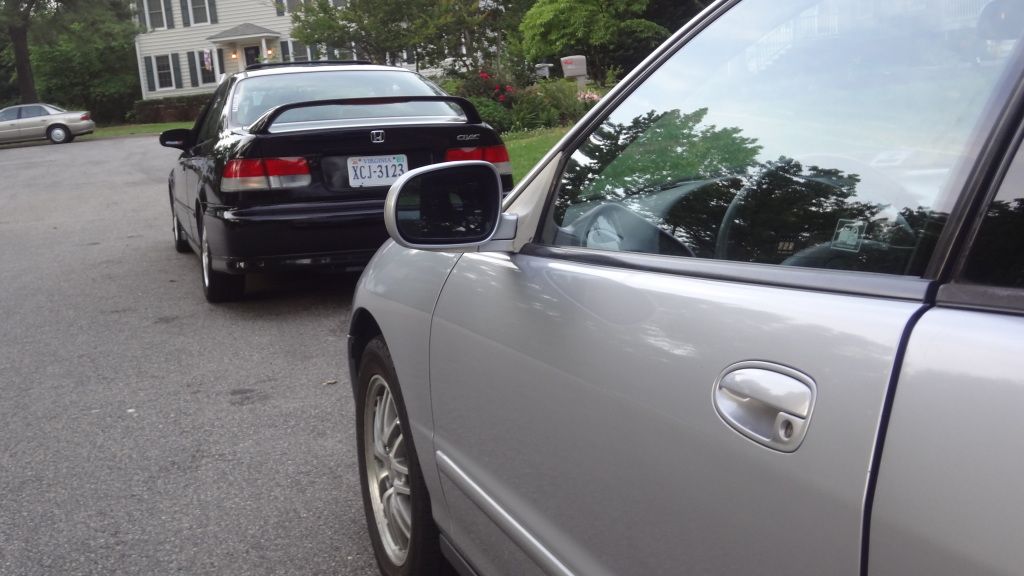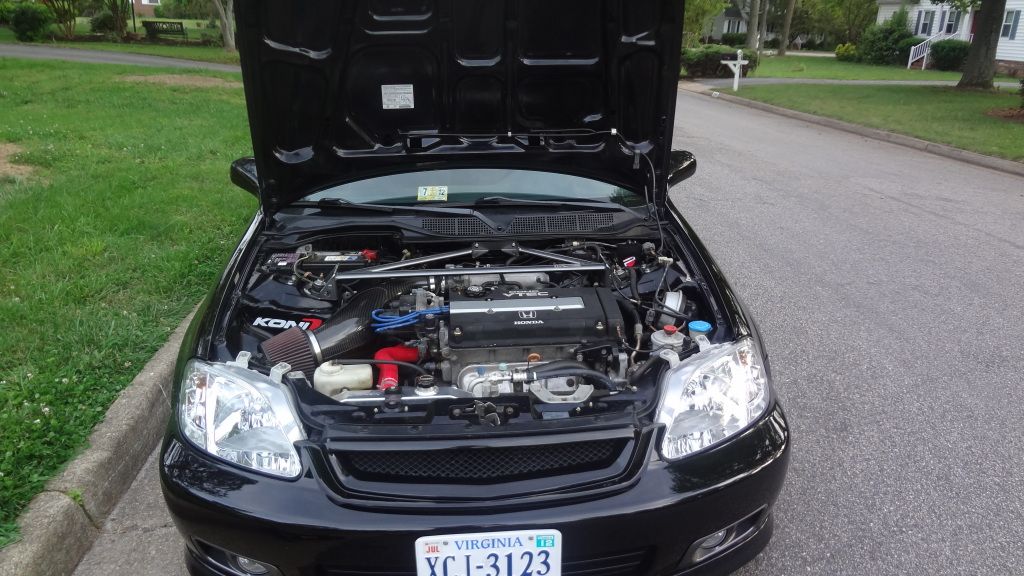 VIDEO: (keep in mine the fuel pump needs to be replaced with an oem one so its whining)
http://s1237.photobucket.com/albums/...t=100_4594.mp4
http://s1237.photobucket.com/albums/...t=100_4592.mp4
---
Last edited by endwell17; 06-18-2012 at

06:21 PM

.
04-01-2012, 02:11 PM
Re: 2000 civic si 83k
---
04-01-2012, 03:56 PM
Registered Member
Join Date: Dec 2011
Location: harrisonburg
Posts: 205
Re: 2000 civic si 83k
---
Hey gt a 1993 eg harch with a gsr swap it black and purple hit me up if intrested 5407465109
04-01-2012, 05:06 PM
Re: 2000 civic si 83k
---
Bump for my old car. I was just saying how much I missed it tonight!
04-01-2012, 05:57 PM
Registered Member
Join Date: Mar 2012
Posts: 12
Re: 2000 civic si 83k
---
Got a 98 civic black civic hatchback, willing to add cash on top. CALL Me @3365012102
04-01-2012, 06:43 PM
04-01-2012, 06:43 PM
04-01-2012, 06:50 PM
04-01-2012, 07:38 PM
Re: 2000 civic si 83k
---
Shit is definitely clean glws!