2000 civic hatch,si doors and etc,0 miles on 11.2.1comp gsr,ITR pistons,rebuilt GSR t
02-25-2012, 04:38 AM
Registered member
Join Date: Feb 2010
Location: Raleigh, NC
Posts: 325
Likes: 0
Received 0 Likes on 0 Posts
2000 civic hatch,si doors and etc,0 miles on 11.2.1comp gsr,ITR pistons,rebuilt GSR t
---
Name: Garrett
Location: wake forest nc
Means of contact: 9195187407
Price: $5600
Description:
70 miles on the motor and rebuilt trans as of 2/25/12. A few dings but nothing serious . Driver seat has a tear in it and both fromt seats need to be cleaned. The car has no a/c or p/s and needs to be detailed. The title has 90,000 miles on it. 70 miles on rebuilt gsr tranny by j.mills, 70 miles on gsr block itr pistons, new bearings, water pump, timingbelt etc. I have my race car now, i have a dd, and im buying a bike soon. Please dont message me if you arent serious. Im a manger at my job so time is limited. I dont know why but yes the roof is silver.Dont need this car. I love it though. im not really trying to trade this vehicle i want cash. i am looking at bikes r1, cbr1000, maybe maybe maybe a r6 or a cbr600. Text or call me if seriously interested.
* no car trades * maybe a bike plus cash on top
Ps there is also a video on the page when I was putting it together and i now have videos of the at running on my phone that I can message serious buyers.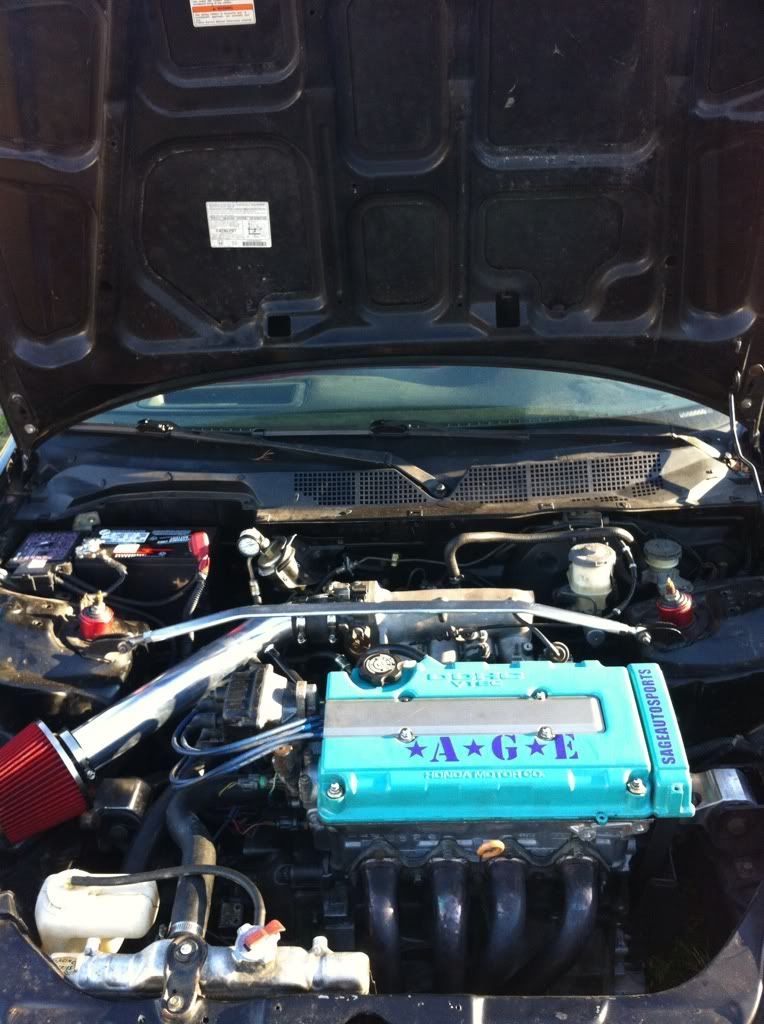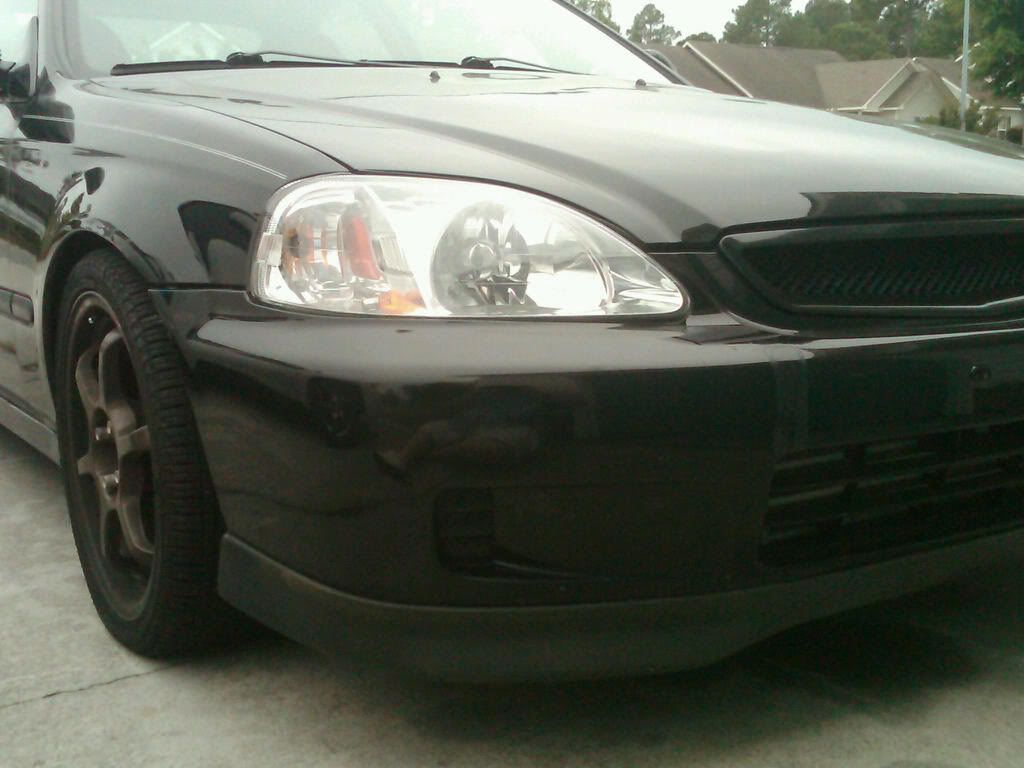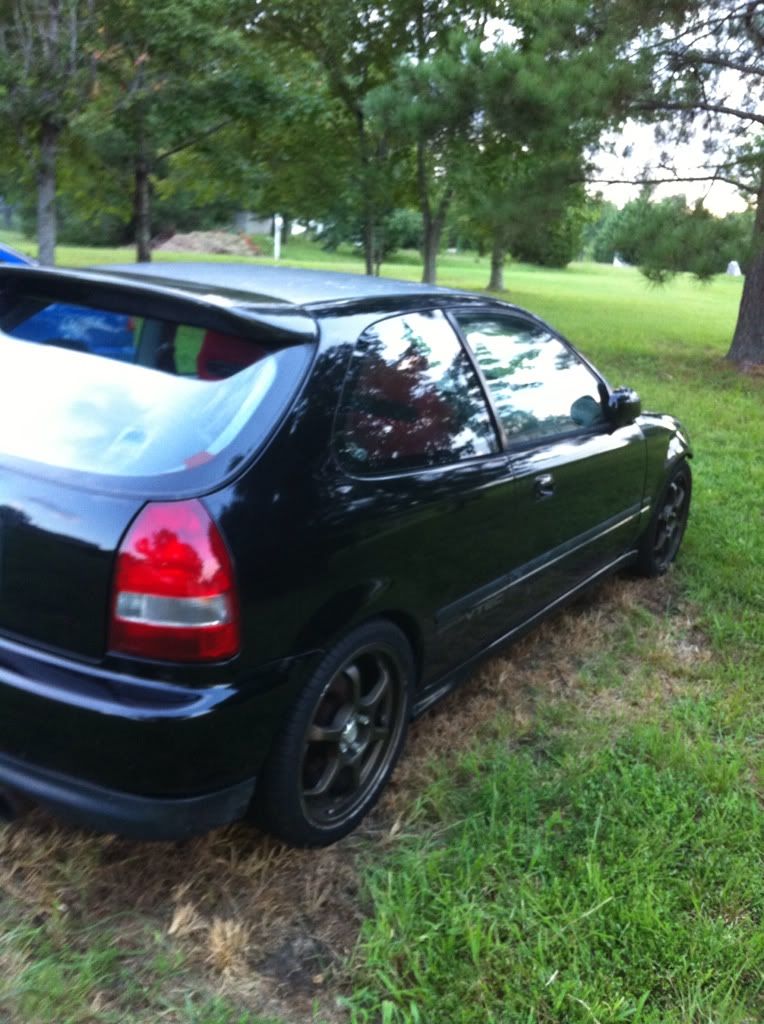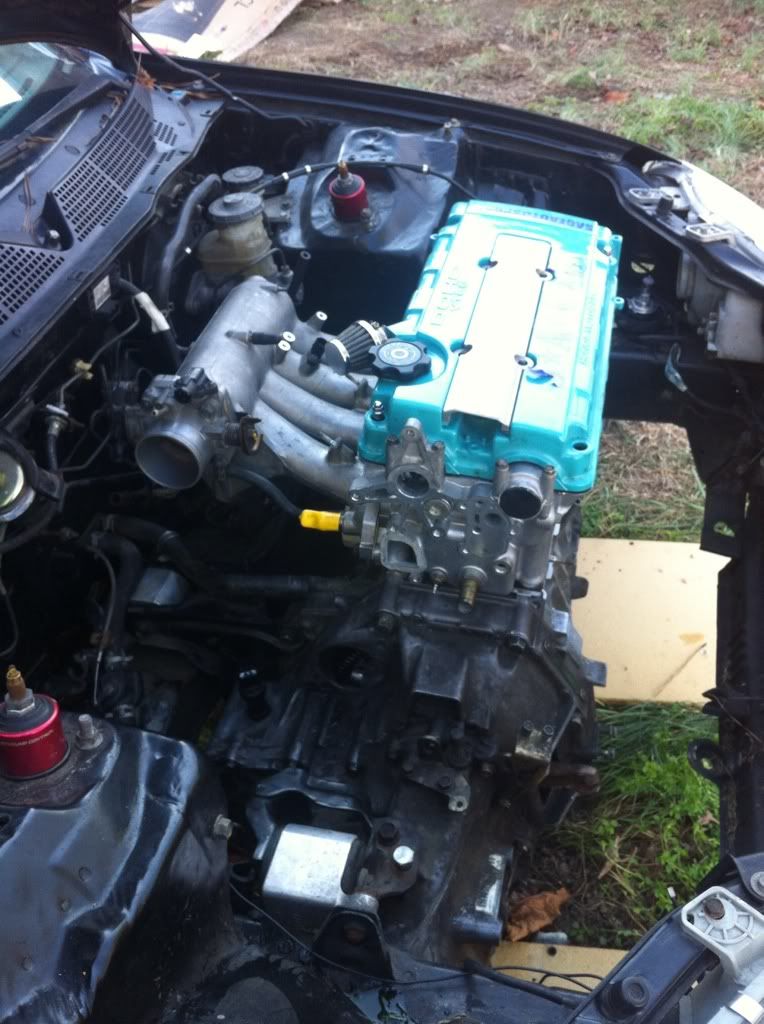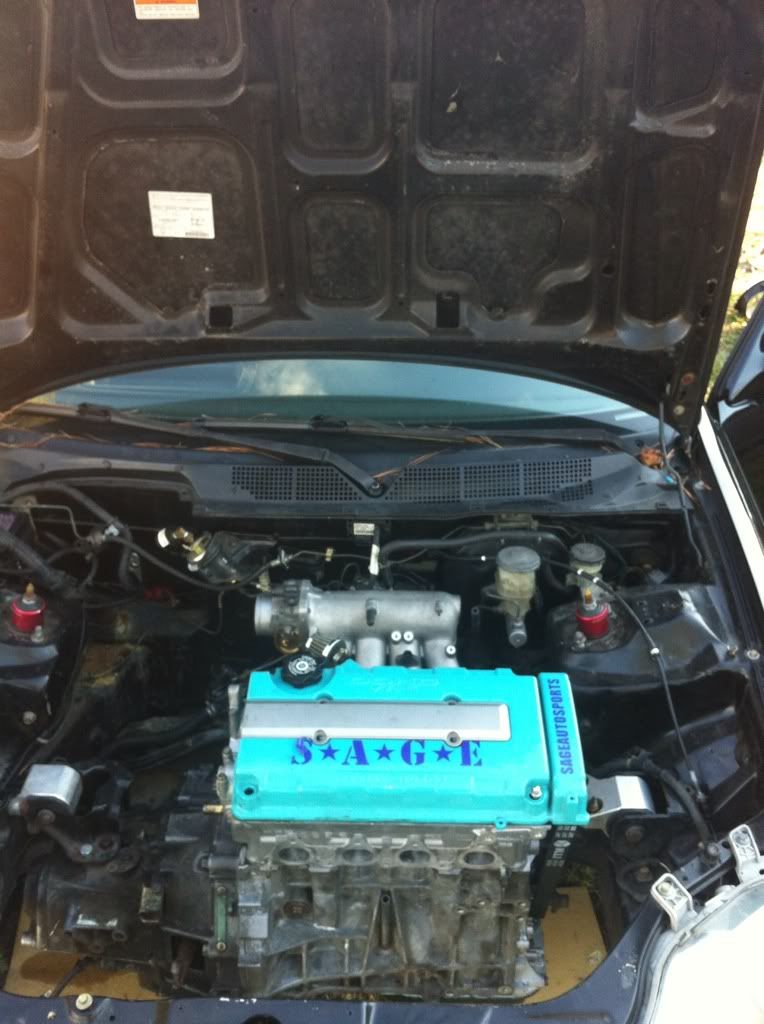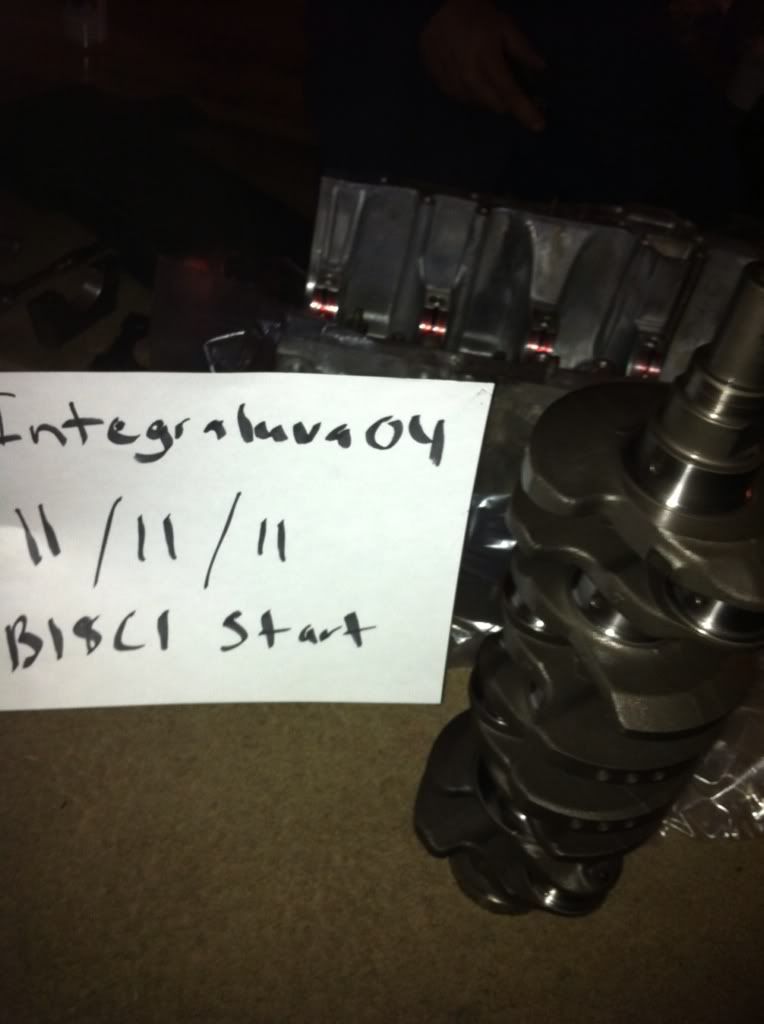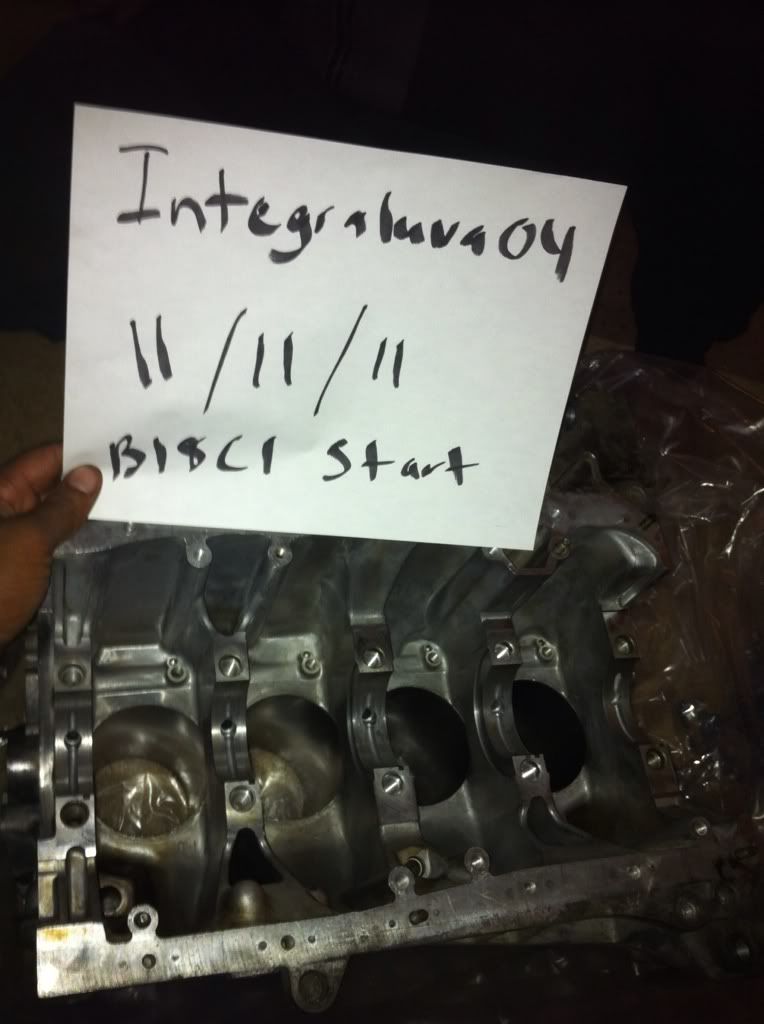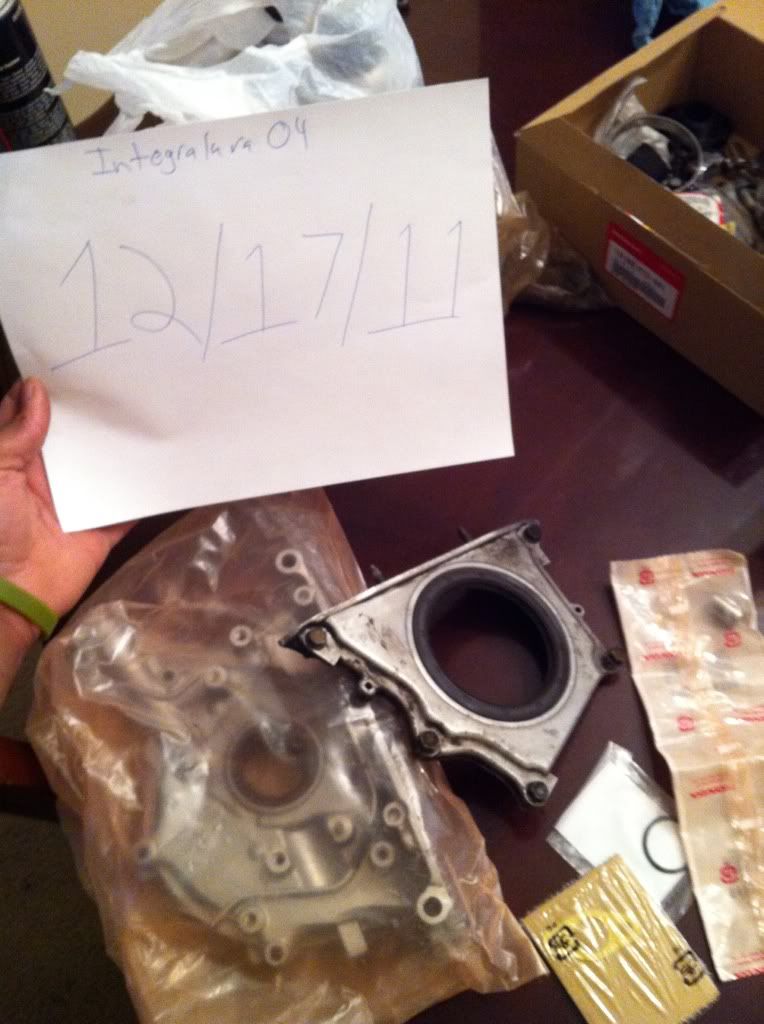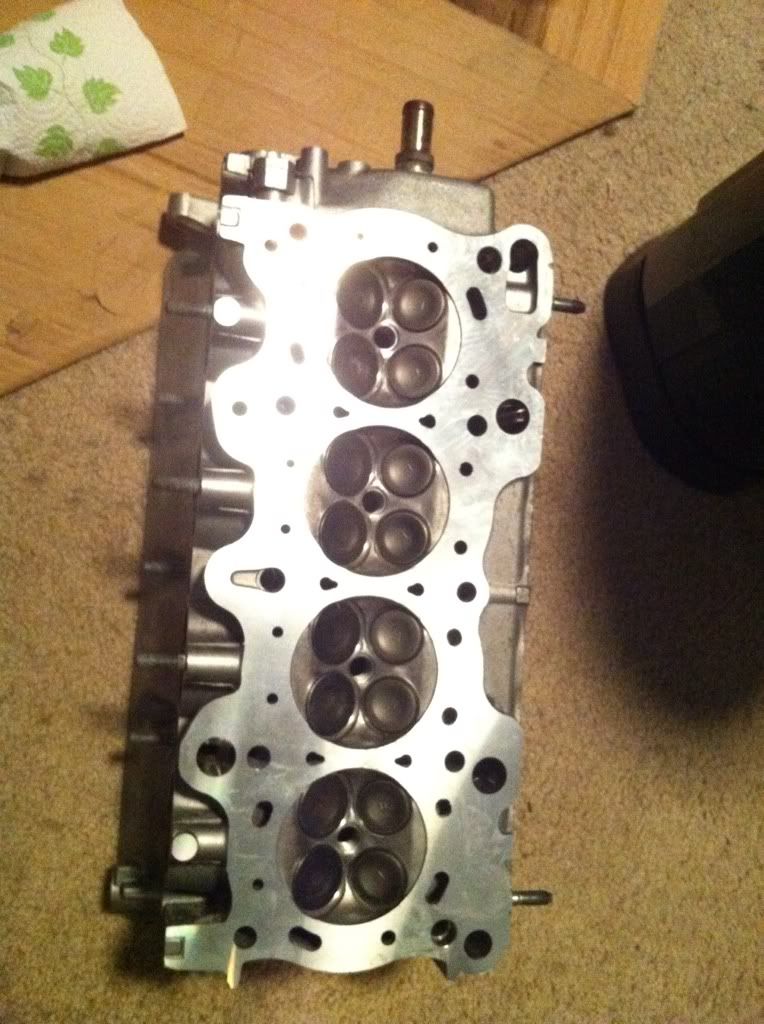 video of parts and etc while being assembled
00 hatch build :: IMG_3121.mp4 video by integraluva04 - Photobucket
poly urethane lip and k2 motoring exhaust just came in 1/27/12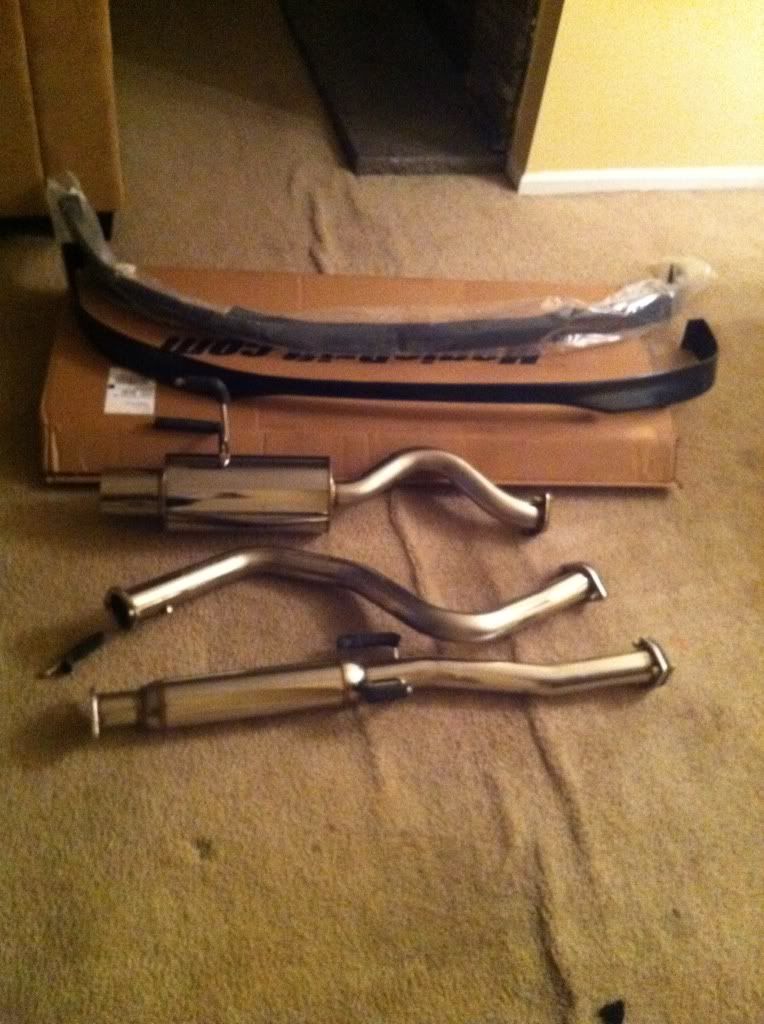 INTERIOR:
-BLACK S2000 STEERING WHEEL
-BRAND NEW RED CARPET FROM STOCK INTERIORS.COM
-BLACK SUEDE WITH RED STITCH DOOR CARDS
-CANIDIAN DOMESTIC MARKET AIRBAG DELETE TRAY
-CIVIC TYPE R ARM REST DELETE
-CIVIC TYPE R SHIFT BOOT
-CIVIC TYPE R SHIFT KNOB
-HONDA CR-V GUAGE CLUSTER
-RED RECARO REPLICA FRONT SEATS
-RED "EK" WITH JAPAN FLAG FLOOR MATS FRONT AND REAR
-RAMEY BUILT CONVERSION HARNESS ON CHIPPED P28
MOTOR:
-0 MILES ON FRESHLY BUILT GSR ENGINE WITH ITR PISTONS
-OVERSIZED 81.5MM NIPPON RACING ITR PISTONS
-NEW TIMING BELT, WATER PUMP, OIL PUMP
-NEW SEALS AND GASKETS
-B16 HEAD NEW VALVE JOB, SEALS, RESURFACED, PRESSURE CHECKED
-JDM 1 PIECE HEADER WITH 2.5" COLLECTOR
-NEW 2.5" K2 MOTOR EXHAUST
-NEW EXEDY CLUTCH KIT
-RESURFACED LIGHTWEIGHT FIDANZA FLYWHEEL
-TURNED GSR CRANK
-NEW HEAD GASKET, OIL PAN GASKET
-FRESHLY REBUILD GSR TRANNY BY J. MILLS
-NEW AXEL SEALS AND AXELS
-HASPORT SOLID MOUNTS
-TYPE R MANIFOLD AND THROTTLE BODY
-UNORTHODOX UNDER DRIVE PULLEY(ALTERNATOR)
-UNORTHODOX CRANK PULLEY
-AEM POWER STEERING PULLEY
-INTEGRA TYPE R SHIFT LINKAGE
-TYPE R DUAL BEND SHIFTER
-VALVE COVER POWDER COATED TEAL
-PASSWORD JDM MAGNETIC OIL AND TRANSMISSION DRAIN PLUGS
-DUAL CORE RADIATOR
EXTERIOR:
-THIN JDM SIDE MOLDINGS
-CIVIC TYPE R FRONT LIP
-CIVIC TYPE R REAR LIP
-CIVIC TYPE R MIRRORS
-CIVIC TYPE R GRILL
-OEM HONDA DOHC VTEC STICKERS
-CARBON FIBER SPOON REPLICA LIP
SUSPENSION:
-KONI YELLOWS STRUTS
-GROUND CONTROL COILOVERS
-GROUND CONTROL TOP HATS IN FRONT
-POLISHED FUNCTION 7 LOWER CONTROL ARMS
-POLISHED ASR SUB-FRAME BRACE
-SUSPENSION TECHNIQUES 24MM REAR SWAY BAR
-SKUNK 2 FRONT AND REAR CAMBER KITS
-SKUNK 2 PRO SERIES FRONT UPPER BALL JOINTS
-2000 CIVIC SI FRONT SUB-FRAME WITH 26MM STOCK FRONT SWAY BAR
-AFTERMARKET REAR UPPER STRUT BAR
-CIVIC TYPE R FRONT CRASH BAR
STOPPERS/WHEELS
-ADAPTIVE ONE BRAKE PADS
-CROSS DRILLED AND SLOTTED ROTORS
-GOODRIDGE STEEL BRAIDED BRAKE LINES
-DOT 5 BRAKE FLUID
-17" BRONZE SSR REPLICA WHEELS
-205/40/17 CAPITOL SPORT UHP ALL SEASON TIRES
SOUND
OEM HONDA CIVIC SI CD PLAYER
STOCK SPEAKERS
---
Last edited by integraluva04; 05-09-2012 at

05:59 AM

. Reason: Price reduction
02-26-2012, 09:36 AM
Registered member
Join Date: Feb 2010
Location: Raleigh, NC
Posts: 325
Likes: 0
Received 0 Likes on 0 Posts
Re: 2000 civic hatch,si doors and etc,0 miles on 11.2.1comp gsr,ITR pistons,rebuilt G
---
02-28-2012, 05:06 PM
Registered member
Join Date: Feb 2010
Location: Raleigh, NC
Posts: 325
Likes: 0
Received 0 Likes on 0 Posts
Re: 2000 civic hatch,si doors and etc,0 miles on 11.2.1comp gsr,ITR pistons,rebuilt G
---
02-28-2012, 05:17 PM
RIP DRAGVA-2016
Join Date: Sep 2008
Location: super secret
Posts: 17,408
Likes: 0
Received 0 Likes on 0 Posts
Re: 2000 civic hatch,si doors and etc,0 miles on 11.2.1comp gsr,ITR pistons,rebuilt G
---
Damn dude, shit looks fresh as hell ! Looking back, i had a lot of dope ass parts on this thing,

If there are any questions i built this thing originally from a bare shell and did all the wiring/ mods
02-28-2012, 05:58 PM
Registered Member
Join Date: Sep 2011
Posts: 518
Likes: 0
Received 0 Likes on 0 Posts
Re: 2000 civic hatch,si doors and etc,0 miles on 11.2.1comp gsr,ITR pistons,rebuilt G
---
Trade u keep ur wheels lmk
03-03-2012, 06:42 AM
Registered member
Join Date: Feb 2010
Location: Raleigh, NC
Posts: 325
Likes: 0
Received 0 Likes on 0 Posts
Re: 2000 civic hatch,si doors and etc,0 miles on 11.2.1comp gsr,ITR pistons,rebuilt G
---
Bump not trading cars bro maybe a bike plus cash
03-04-2012, 12:47 PM
Registered member
Join Date: Feb 2010
Location: Raleigh, NC
Posts: 325
Likes: 0
Received 0 Likes on 0 Posts
Re: 2000 civic hatch,si doors and etc,0 miles on 11.2.1comp gsr,ITR pistons,rebuilt G
---
03-08-2012, 02:12 PM
Registered member
Join Date: Feb 2010
Location: Raleigh, NC
Posts: 325
Likes: 0
Received 0 Likes on 0 Posts
Re: 2000 civic hatch,si doors and etc,0 miles on 11.2.1comp gsr,ITR pistons,rebuilt G
---
03-13-2012, 04:17 PM
Registered member
Join Date: Feb 2010
Location: Raleigh, NC
Posts: 325
Likes: 0
Received 0 Likes on 0 Posts
Re: 2000 civic hatch,si doors and etc,0 miles on 11.2.1comp gsr,ITR pistons,rebuilt G
---
03-19-2012, 05:55 PM
Registered member
Join Date: Feb 2010
Location: Raleigh, NC
Posts: 325
Likes: 0
Received 0 Likes on 0 Posts
Re: 2000 civic hatch,si doors and etc,0 miles on 11.2.1comp gsr,ITR pistons,rebuilt G
---