1993 INTEGRA LS, CLEANNN, A/C P/S BEAST DAILY
09-13-2012, 05:03 AM
1993 INTEGRA LS, CLEANNN, A/C P/S BEAST DAILY
---
Name: BAKER
Location: NEWPORT NEWS
Means of contact: PM OR TEXT 757-879-5400
Price: $4000 OBO
SHOOT ME OFFERS, HAVE A 99 CHEVY 1500 WITH 130K MILES I CAN THROW IN IF THE TRADE IS RIGHT.
Description:
1993 INTEGRA LS
EXTERIOR:
- REPAINTED FROST WHITE (2-3 YEARS OLD)
- JDM ONE PIECE HEADLIGHTS
- JDM THIN MOLDINGS
- DEBADGED INCLUDING ANTENNA
- FRONT AND REAR MUDFLAPS
- OEM FRONT LIP
- 35% TINT ALL AROUND (SEEMS DARKER THEN 35 TO ME)
INTERIOR:
- MOMO CORSE II STEERING WHEEL
- MOMO HUB
- DC DUAL BEND SHORT SHIFTER
- CLEANEST INTERIOR EVAR
- HID DOME LIGHT
- SPOON SHIFT KNOB
- OEM FLOOR MATS
- KENWOOD DECK
- OIL PRESSURE GAUGE
- OIL TEMP GAUGE
- WATER TEMP GAUGE
- AFTERMARKET SPEAKERS ALL AROUND
- A/C BLOWS ICYY
MOTOR:
- RECIEPTS AND PAPERWORK FOR ALL MAINTENANCE THE PAST 6-7 YEARS
- WATER PUMP, TIMING BELT, OIL PUMP AND VALVE ADJUSTMENT DONE 15K MILES AGO
- OIL CHANGES EVERY 2500 OR LESS WITH FULL SYNTHETIC MOBIL1 OR ROYAL PURPLE(DOCUMENTED)
- AEM INTAKE
- GREDDY HEADER WRAPPED
- APEXI WORLDSPORT 2 EXHAUST (COMING OUT PASSENGER SIDE LIKE A CIVIC
- AEM UNDERDRIVE PULLEYS ON A/C AND P/S HAVENT INSTALLED ALTERNATOR PULLEY YET
- BRAND NEW ALTERNATOR (DOCUMENTED)
- BRAND NEW DISTRIBUTOR (DOCUMENTED)
- NEW WINDSHIELD (DOCUMENTED)
- BRAND NEW STEERING RACK (DOCUMENTED)
- BRAND NEW HIGH PRESSURE P/S HOSE
- DRIVER MOUNT REPLACED
- TONS OF MAINTENANCE SURE IM FORGETTING SOME
SUSPENSION:
- KYB GR2 STRUTS
- H&R LOWERING SPRINGS
- ENERGY POLYURETHANE TRAILING ARM BUSHINGS (NOT YET INSTALLED)
- SHIFTER BUSHINGS
- SKUNK 2 FRONT CAMBER KIT (CONTROL ARM)
- LEGEND BRAKE SETUP ON FRONT BELIEVE SAME SIZE AS NSX
- CUSCO UNDER BRACE
- CUSCO FRONT STRUT BAR
WHEELS:
- 5ZIGEN FNO1 16X7 BLACK
- 205/45/16 NEO GENS 90% TREAD
OVERALL IS A GREAT CAR, NOT PRESSED TO SELL JUST FIGURED ID POST SEE WHAT I CAN GET. WOULDNT MIND A CLEAN EK HATCH OR ANOTHER 4DR WHETHER IT BE 4DR INTEGRA OR CIVIC.
ONLY BAD I CAN SAY IS SPEED CABLE WINES EVERY NOW AND AGAIN, I HAVE A NEW ONE BUT HAVENT INSTALLED IT YET, STRUTS BOTTOM OUT ON BIG BUMPS, BUT RIDES GREAT. I HAVE DOCUMENTS OR RECIEPTS FOR DAMN NEAR EVERYTHING DONE TO THE CAR FOR PAST 6-7 YEARS
Pictures: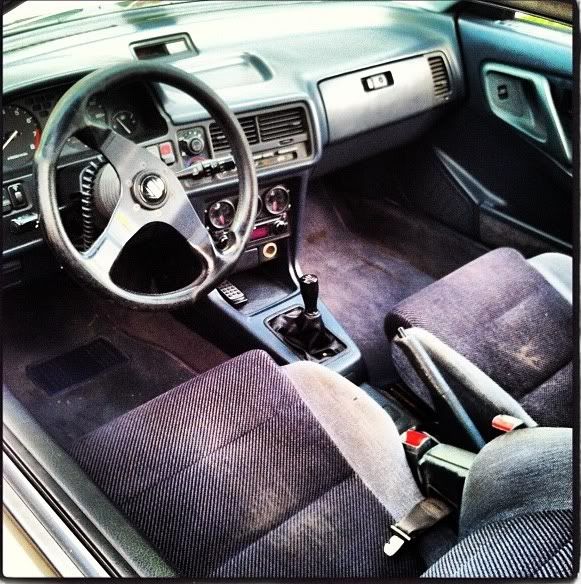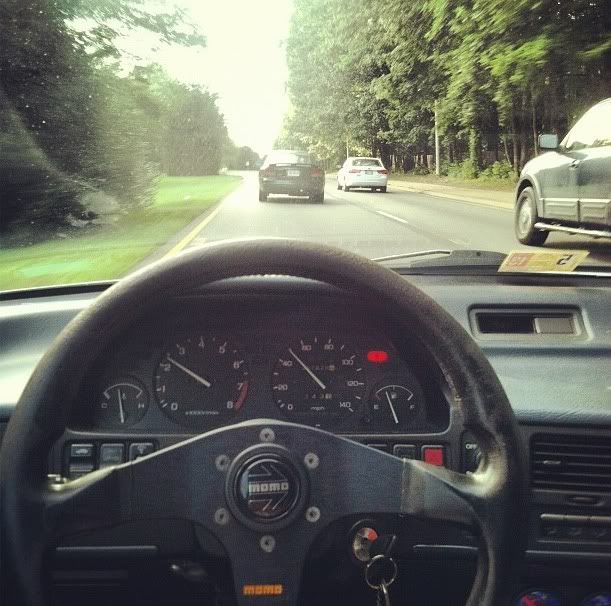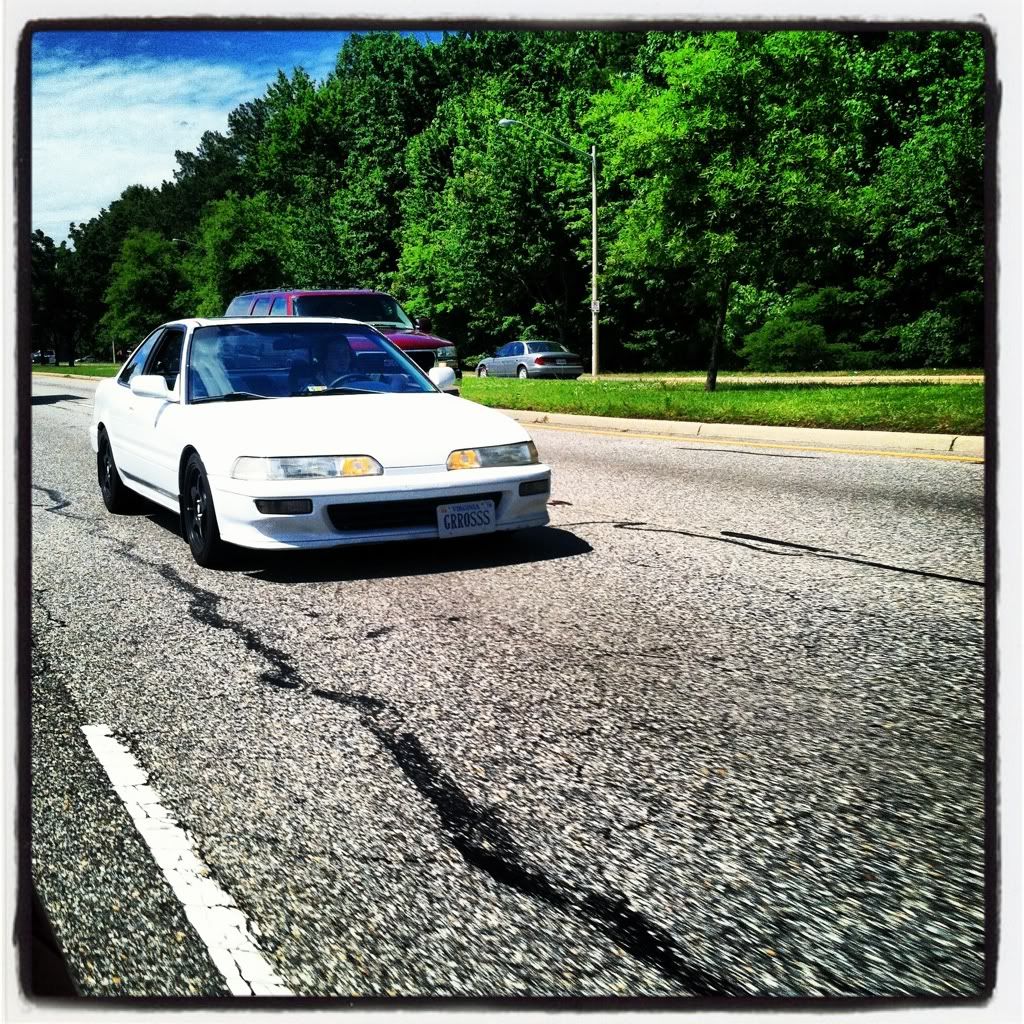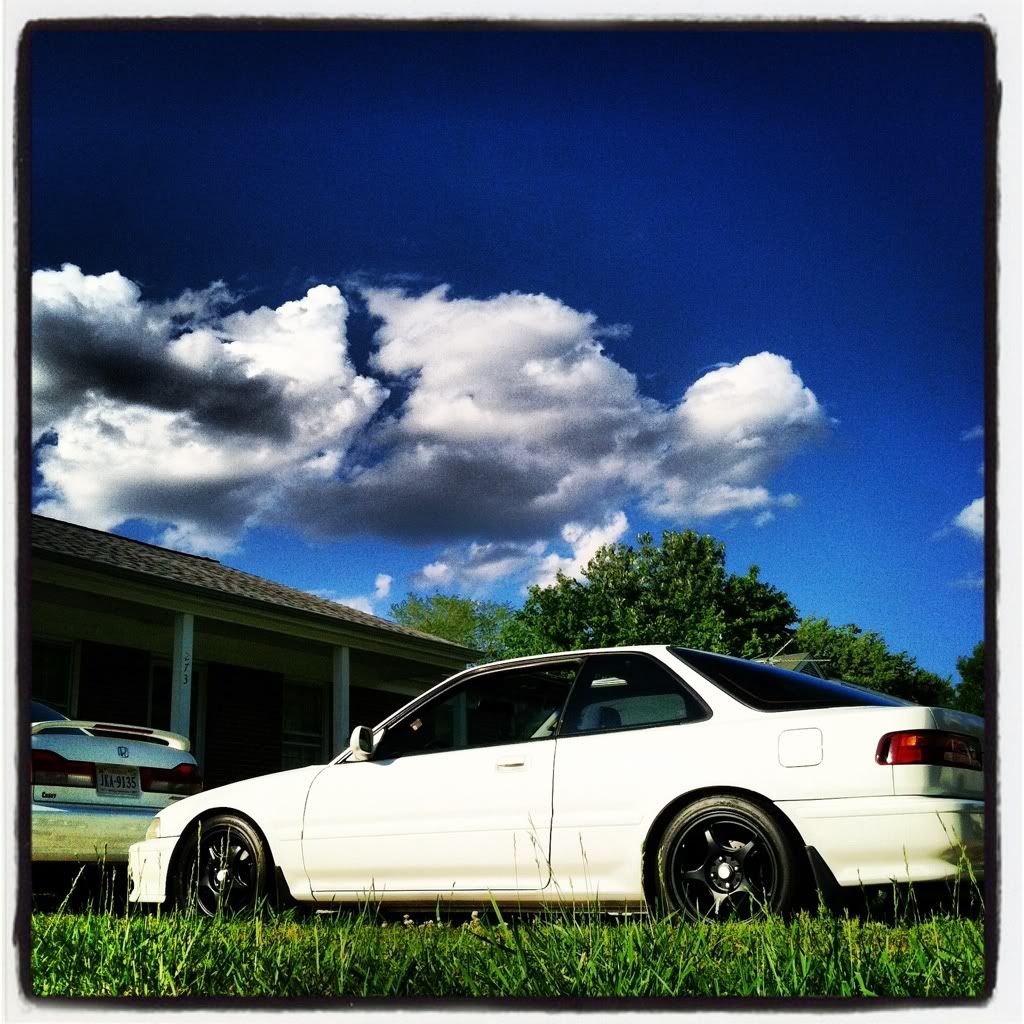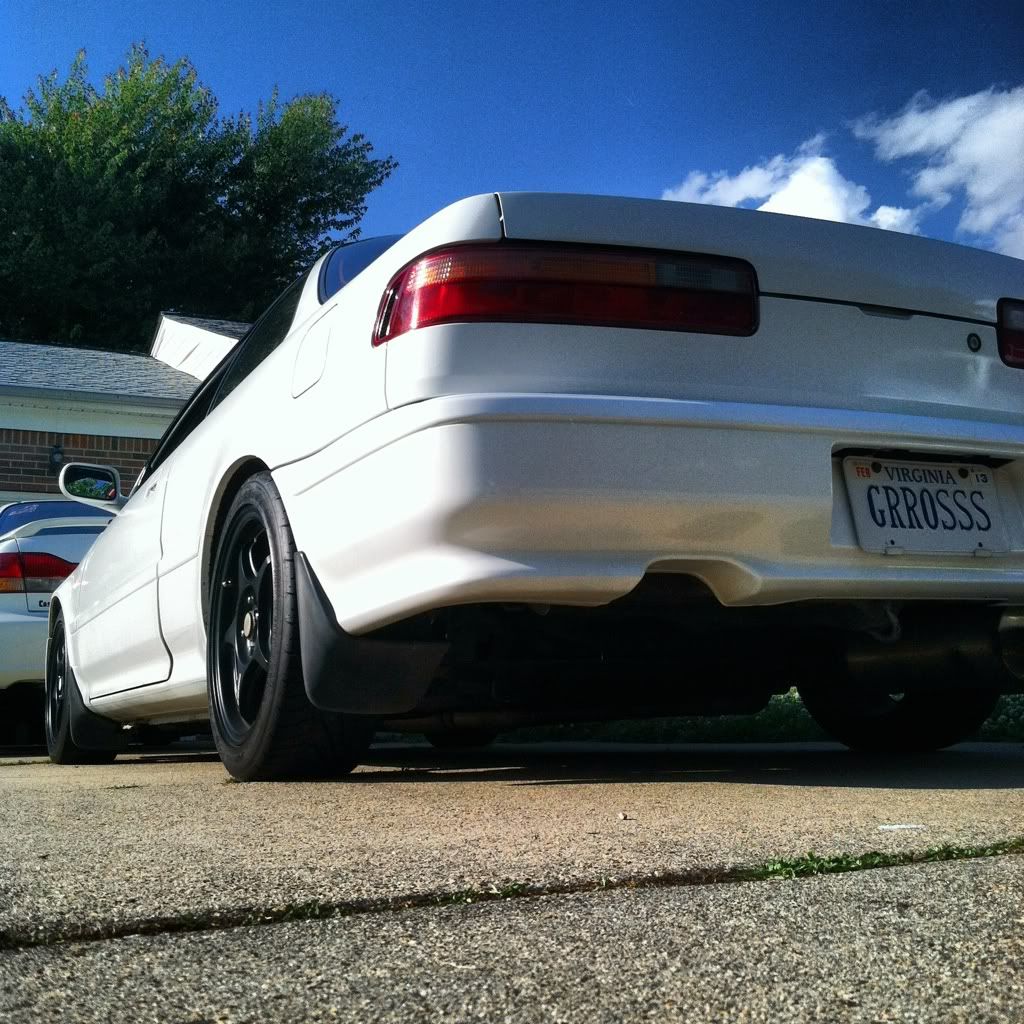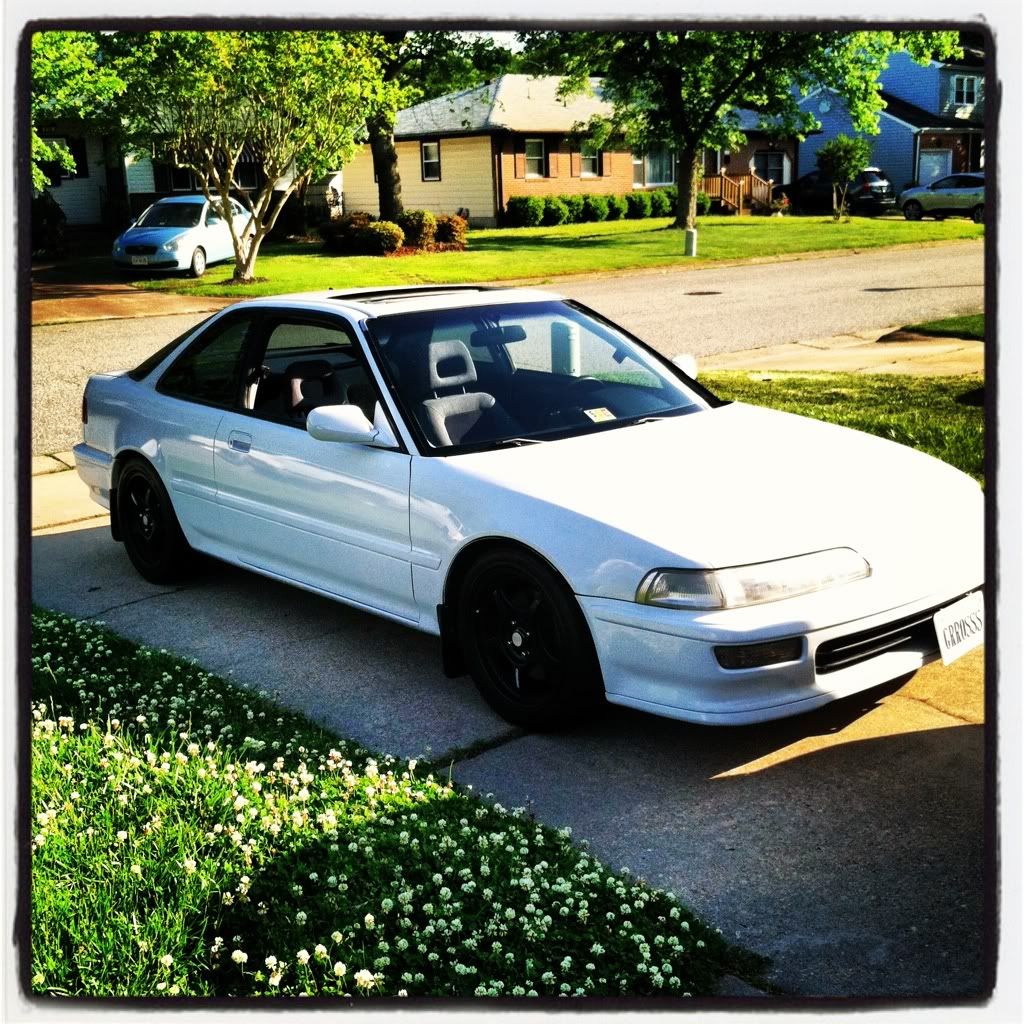 ---
Last edited by According2Me; 09-19-2012 at

12:29 PM

.
09-14-2012, 10:22 AM
Re: 1993 INTEGRA LS, CLEANNN, A/C P/S BEAST DAILY
---
Got a long shot trade offer but let me know if youd dig it, its A 1991 Honda Accord EX, four door. Full exhaust headers back 2.5inch. Aem intake, purple in color but could use a paintjob. Amberish matching interior, white face gauges, new fuel pump, fuel filter, wires plugs, oil change, has ps and ac but needs charge. Good daily, its mine. Needs some work but on the rise to being dope. Just offering, txt if int 804 815 6957
09-14-2012, 11:29 AM
Re: 1993 INTEGRA LS, CLEANNN, A/C P/S BEAST DAILY
---
Originally Posted by
Jerrseyy
Got a long shot trade offer but let me know if youd dig it, its A 1991 Honda Accord EX, four door. Full exhaust headers back 2.5inch. Aem intake, purple in color but could use a paintjob. Amberish matching interior, white face gauges, new fuel pump, fuel filter, wires plugs, oil change, has ps and ac but needs charge. Good daily, its mine. Needs some work but on the rise to being dope. Just offering, txt if int 804 815 6957
nah man thanks anyway but really only would get rid of this for another 4dr eg or ek hatch possibly a 4dr teg thanks tho