1991 Honda Civic DX sedan
03-05-2015, 12:46 PM
Not-So-Fatty McFat
1991 Honda Civic DX sedan
---
Name: Adrian
Location: Durham, NC
Means of contact: PM
Price: $3000 or trade for a stock Civic or Accord
Description:
1991 Honda Civic DX tuned on NepTune
Mileage on body unknown
Engine:
1996 B18c1 - 81.5mm Rebuilt 04/2014
JDM ITR Pistons
ARP head studs and rod bolts
Skunk2 LMAs
Password JDM oil pan baffles
Skunk2 intake manifold
Omni Power 70mm throttle body
3" CAI
Toda replica header
Vibrant Ultra Quiet resonator
Tanabe exhaust
Can't remember which fuel injector...will post info later
Walbro 255 fuel pump
Transmission:
B16 cable trans
Wavetrac LSD
F1 Racing Stage 1 clutch
ITR flywheel
Innovative shiftlinkage
B&M short throw shifter
Circuit Hero shifter extender
GReddy weighted shift knob
Suspension:
D2 RS coilovers
Suspension Techniques 22mm rear sway bar
Neuspeed front strut bar
Si steering rack
Innovative Competition traction bar
Energy Suspension rear trailing arm bushings
Brakes:
DA brake booster and master cylinder
DA Integra front and rear brake upgrade
Slotted front discs with Axis ULT pads
Techna-Fit SS brake lines
ARP extended studs in the front (comes with rear not installed)
Interior/misc:
DA Integra front seats
EDM optional console
Broadway Mirror
Kenwood radio w/ remote and usb connection
DC Integra GSR cluster
Race Quip front tow strap
Problems:
High third gear grind
Valve cover gasket needs replacing
Eats about a quart of oil every few weeks
Auto-seatbelts stopped working
Reverse lights don't work
some rust on DS near tail lights
Normal dents and dings
Extra Parts:
B18C oil pan
LS cable trans for parts
New DS brake caliper
A lot of other misc parts
Can provide receipts for just about all parts mentioned.
Can also include Carbotech pads. Driver's side pads needs to be replaced b/c the caliper was sticking. Price is like $105 for the pads for that side
Build details located here
http://www.carolinahondas.com/member...u-civic-4.html
Pictures:
---
Last edited by BLU CIVIC; 03-16-2015 at

04:25 AM

.
03-10-2015, 08:17 AM
Not-So-Fatty McFat
Re: 1991 Honda Civic DX sedan
---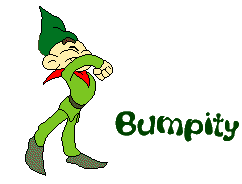 03-13-2015, 03:02 PM
Re: 1991 Honda Civic DX sedan
---
Ooo I wouldn't mind this. Pretty clean, last of a dying breed. Hope it goes to a good home.

Btw, keep driving on that stuck caliper and your rotors are gonna be shit if not already.
Nice build.
---
Last edited by Somalia; 03-13-2015 at

03:04 PM

.
03-16-2015, 04:24 AM
Not-So-Fatty McFat
Re: 1991 Honda Civic DX sedan
---
Thanks

I used the word stuck, as in past tense. The driver's side Carbotech pads need replacing. That problem occurred back in October of 2013. Since you're the second person to make mention of that, I'll change the wording.
Thread
Thread Starter
Forum
Replies
Last Post
Engine / Exhaust / Drivetrain