00 ebp em1
10-16-2011, 10:09 AM
Registered Member
Join Date: Dec 2009
Posts: 399
00 ebp em1
---
Name:Rob
Location:South Carolina/Maryland
Contact:Pm or call or text me 240-682-0148
Price: 6500.00
Well ive had the car for over a year and its never let me down or stranded. i hate to see it go but i feel its time to move on to something better(s2k). The interior of the car is pretty clean and the exterior does have some flaws like theres a dent in the driver side door at the bottom,little paint chips on the rear bumper,and the front lip is pretty scraped up.
car has 157,*** miles on the body and will go up seeing its my daily and it has a clean title but its help thru navy federal so as soon as i see the money i take it to navy federal and they release the title to me then i give it to you
so lets get this thing sold so i can get into an s2k.
Motor:
-Gsr swap from Hmotors(around 50,000 miles)
-hytech rep header
-avid billet motor mounts
-type r valve cover
-inline pro fuel rail
-edelbrock victor x im
-blox billet 70mm tb
-arp headstuds and cometic head gasket(were jus installed back in july)
-ctr trans with brand new stage 4 comp clutch
-hondata s300
Exterior:
-fogs(for some reason there not working right now)
-ctr side markers
-rear lip
-ctr rep headlights
-ctr manual folding mirrors(not installed need to be painted)
-weathertech window visors
-i have a civic bra that will go with it too
Interior:
-Usdm itr front seats
-ctr shift boot
-spoon duracon shift knob
-cheap racing steering wheel from previous owner
-will come with a wink mirror not installed
-ctr door panel kit not installed yet
-ctr floor mats
-double din block off with cd player relocated to 96-98 cupholders
Suspension/wheels:
-function and form type 1's
-skunk2 lca's
-wicked tuning front and rear camber kit
-gsr blades which will need new tires soon
-rays blue extended lug nuts
i also was planning on turboing the car but that's not happening so i have the kit for sale also its got everything you need to throw on the car you jus need to take it to get tuned i can throw that in with the car for an additional cost.
-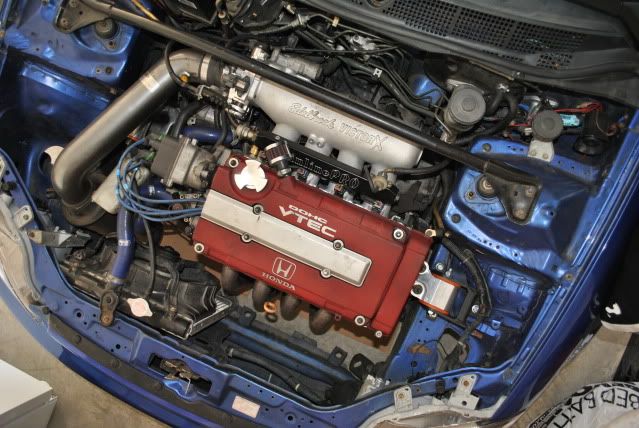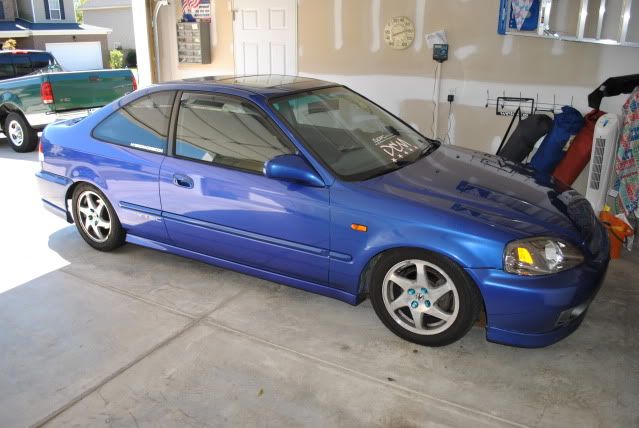 you can see the dent in the door in this pic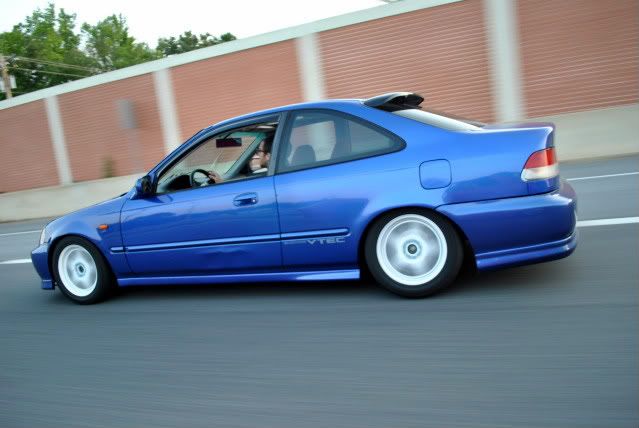 10-16-2011, 01:22 PM
Re: 00 ebp em1
---
Thread
Thread Starter
Forum
Replies
Last Post