Springfest 4
01-21-2013, 03:23 PM
Blang Blang
Join Date: Jun 2004
Location: va beach bitches
Posts: 7,609
Likes: 0
Received 0 Likes on 0 Posts
Springfest 4
---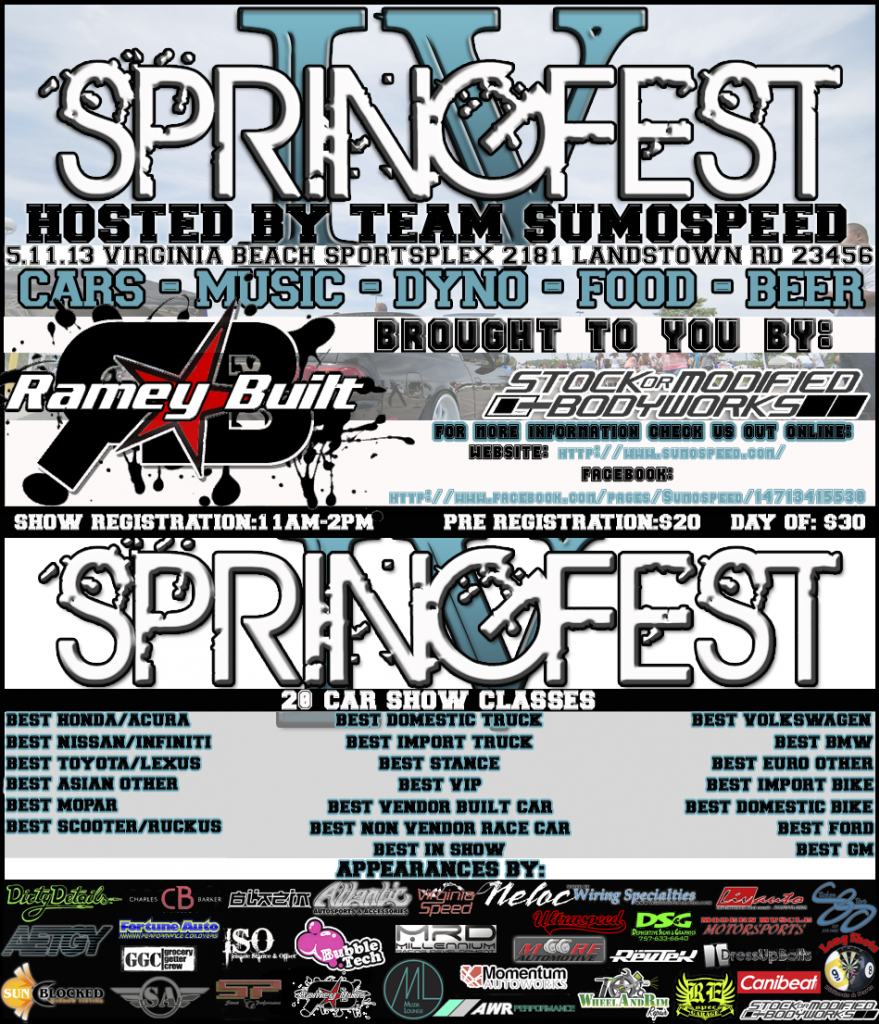 It's that time of year again! Springfest 4 is quickly approaching and is sure to continue the tradition of great events before it. This year's event will again take place at the Virginia Beach Sportsplex following last year's Springfest at the same venue. Springfest 4 will feature live music, food, drinks, a dyno, bounce house for the kids, vendors, and a car show featuring some of the most impressive vehicles on the east coast. This year's show will feature 21 classes that include classifications for vehicles ranging from scooters to race cars. The event begins with registration at 11AM and will end at 2PM. Cost for the event is $5.00 per car for regular parking, $20.00 for car show pre registration online, and $30.00 for registration the day of the event. We look forward to seeing everyone out!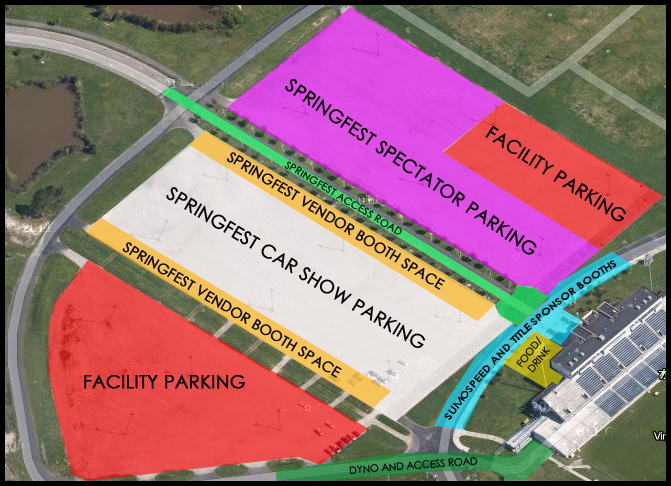 Pre registration open:
http://www.myautoevents.com/pls/mae/...13598&psmode=3
See everyone there!
And dont forget the night before...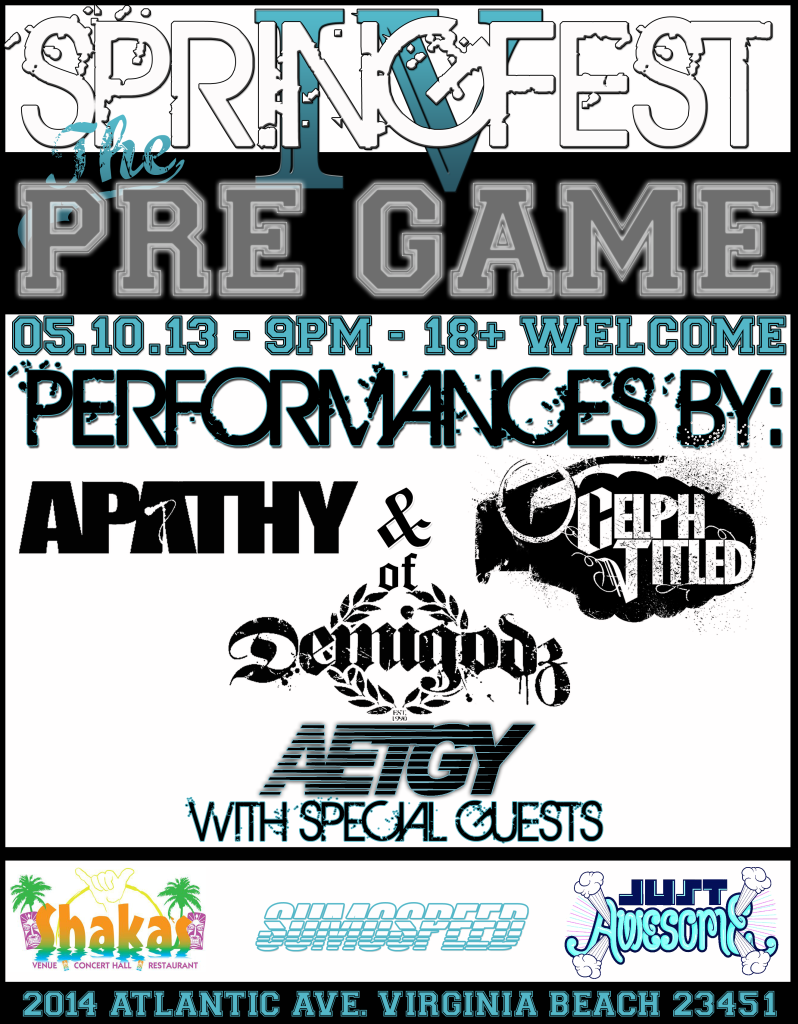 ---
Last edited by sumospeed.com; 03-20-2013 at

03:27 PM

.
01-23-2013, 07:13 AM
Dickbutt #peentip
Join Date: Jan 2007
Location: Virginia Beach
Posts: 10,260
Likes: 0
Received 0 Likes on 0 Posts