2006 Jeep Grand Cherokee V8 2wd
09-07-2014, 07:23 AM
2006 Jeep Grand Cherokee V8 2wd
---
Chris
Portsmouth
PM for contact, or shoot me a text.
$7500 Negotiable.
Trades must include a minimum of $5k, if you're going to offer a civic. Itr is the only straight trade.
Roughly 93,500 miles.
Clean, clear, in hand Title.
Owned vehicle since Feb 26, 2010, and since ~36k miles. Bought at Hall honda, with the full service package, the normal paint protectant and interior protectant package things. I also bought their synthetic oil maintenance service package, at the time of purchase. Since September 2012; I gave the truck to my wife, and she has taken it to firestone every 3k-3500 miles for the conventional oil changes, and routine maintenance.
No issues, wife is just wanting something different, that can get more than a combined average of 15mpg. She seems to have an issue with controlling her lead foot, as I was averaging 21 mpg daily.
With it being a 2wd, dont be scared to drive this during snow storms, ice storms, or even hurricanes. The traction control on the vehicle is unparallel. Seriously, I grew up close to the canadian border of washington state and this vehicle, on the street, beats any of the 4wd's I owned.
I have towed vehicles from Georgia, Florida, NY, and WV with the Jeep, and not given a single issue to me. I have driven home to New Orleans, along with trips to Jacksonville, and countless times to DC. I can assure you, this is the greatest, smoothest, and most quiet vehicle available. I hate road noise, in a vehicle such as this.
The front bumper was replaced from an accident, someone backed up at a stop sign. Caused the damage seen on the front fender as well. The rear bumper has cracks in the paint, at the corners from Portsmouth's Finest residents. I have single stage paint, for the buyer.
Interior options:
Leather, heated, gray.
Exterior options:
Fog lights
Tow hitch
Engine:
4.7L V8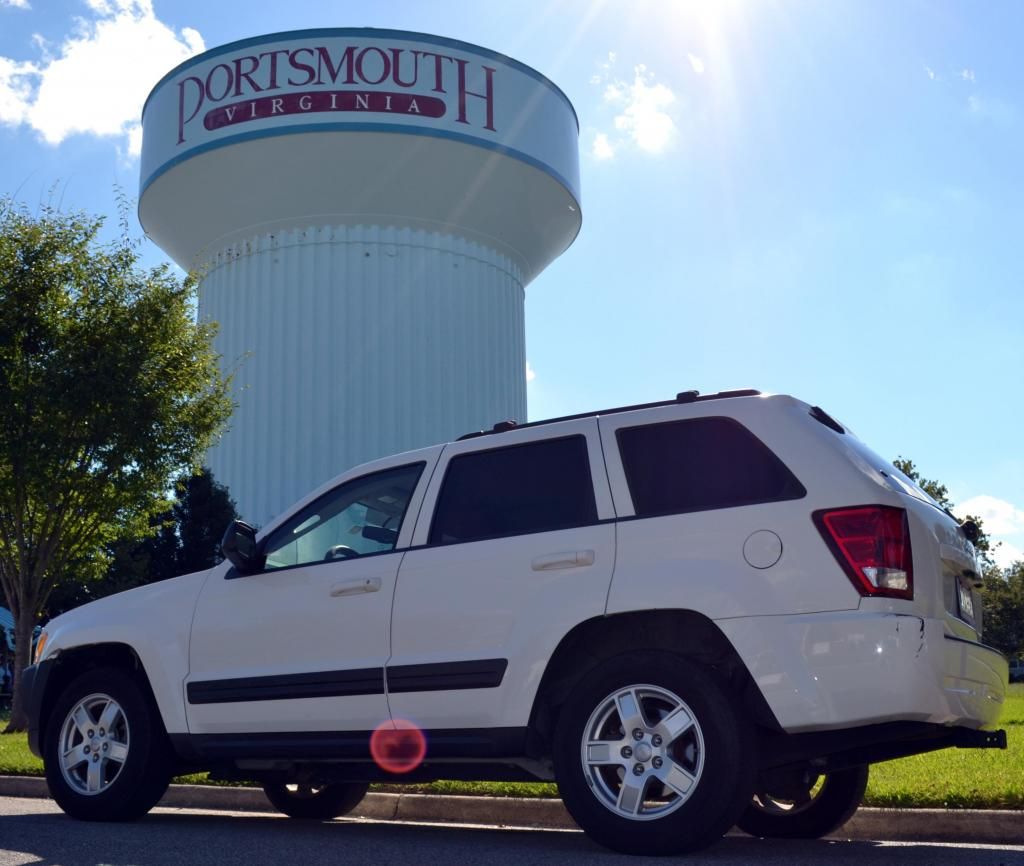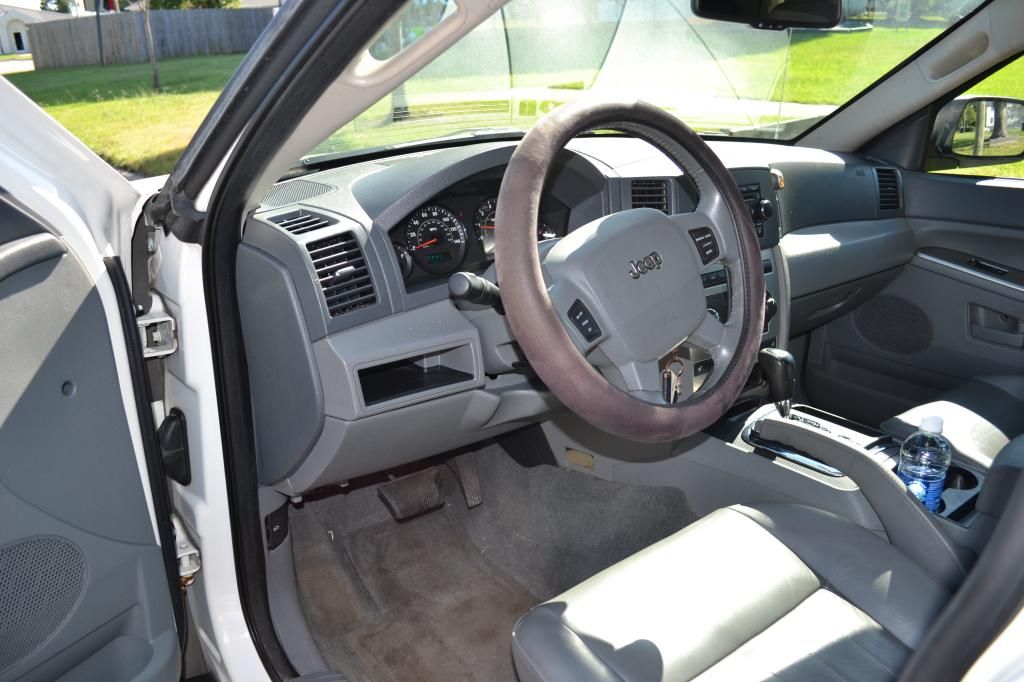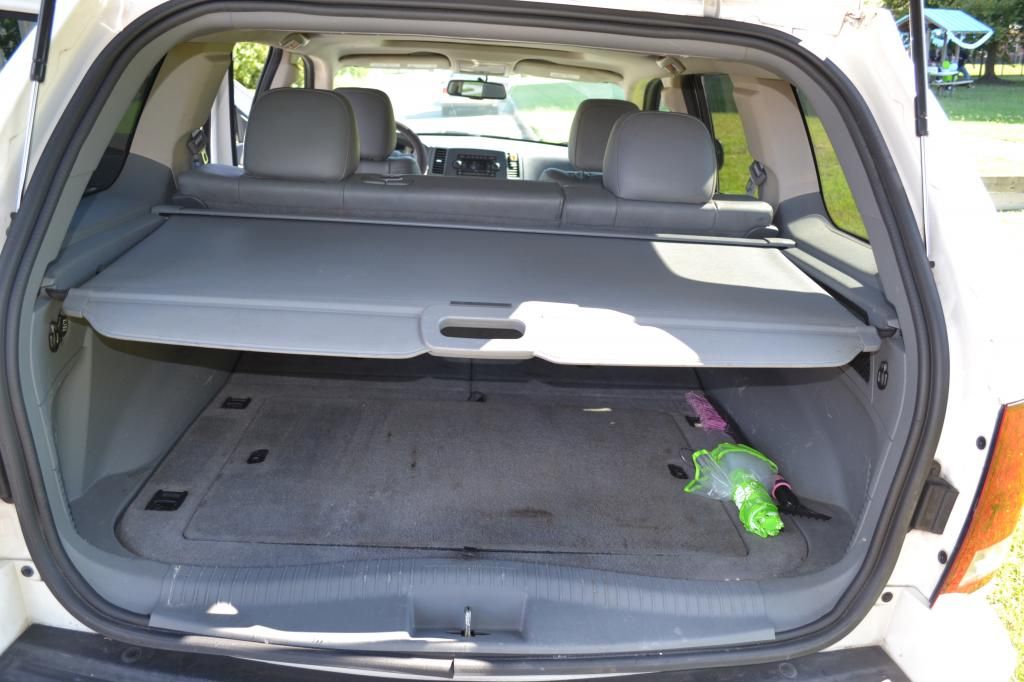 ---
Last edited by SCREECHO; 09-22-2014 at

04:28 AM

.
09-10-2014, 12:49 PM
Re: 2006 Jeep Grand Cherokee V8 2wd
---
Motivated to sell. Price is negotiable, no reason to keep driving that beat ass 85 Camry.
09-13-2014, 06:40 AM
Re: 2006 Jeep Grand Cherokee V8 2wd
---
Dropped price to 7500, from 8500.
09-16-2014, 04:23 AM
Re: 2006 Jeep Grand Cherokee V8 2wd
---
09-19-2014, 07:46 PM
Re: 2006 Jeep Grand Cherokee V8 2wd
---
09-26-2014, 06:03 AM
Re: 2006 Jeep Grand Cherokee V8 2wd
---
10-01-2014, 02:47 AM
Re: 2006 Jeep Grand Cherokee V8 2wd
---
10-08-2014, 04:05 AM
Re: 2006 Jeep Grand Cherokee V8 2wd
---
Thread
Thread Starter
Forum
Replies
Last Post