Winter Project Thread
12-10-2011, 04:55 AM
git down on it
Join Date: Nov 2002
Posts: 1,943
Likes: 0
Received 0 Likes on 0 Posts
Winter Project Thread
---
well im pretty sure a bunch of people take on small to large projects with their bikes during the winter. just seeing if anyone would like to post in this thread to see what everyone else is doing this winter.
im going to be fully stripping my bike down to frame and redoing a bunch of things on it including powdercoating the frame, redoing all the electrical, possibly changing out the front end to a harley, resealing the motor, and basically a complete rebuild. reason for doing so is because every time i go out on it something new either brakes, leaks, comes loose, or basically embarrasses the shit out of me lol. pulled up to clutch about two sundays ago and my filter rattled loose and started leaking oil all over the ground lol. well onto bigger and better things hopefully. safety wire and locktite will be my friend ha. here is the bike. open to suggestions as the build comes along. thanks for reading.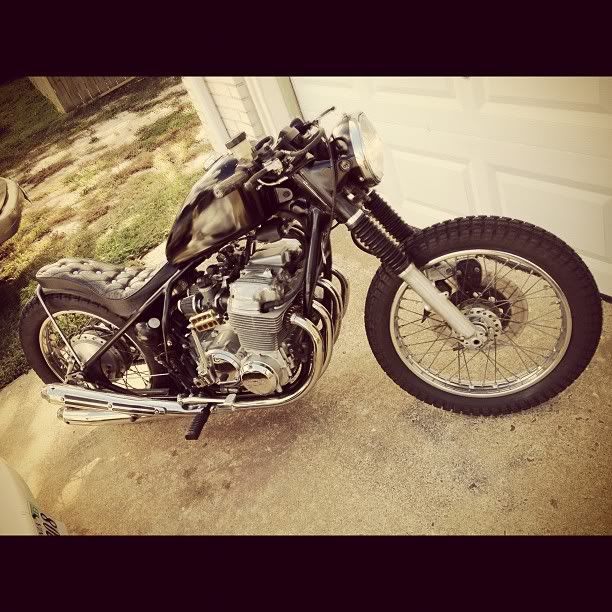 12-26-2011, 08:24 AM
git down on it
Join Date: Nov 2002
Posts: 1,943
Likes: 0
Received 0 Likes on 0 Posts
Re: Winter Project Thread
---
some updates.
decided to pull the tank off to finish up some wiring but got a little carried away.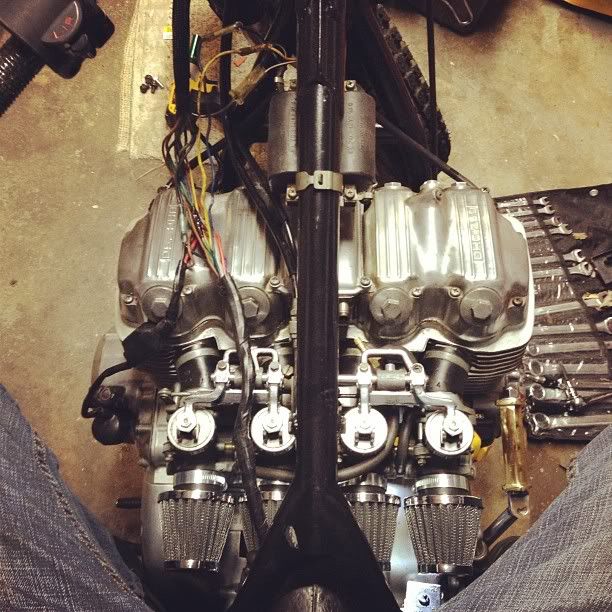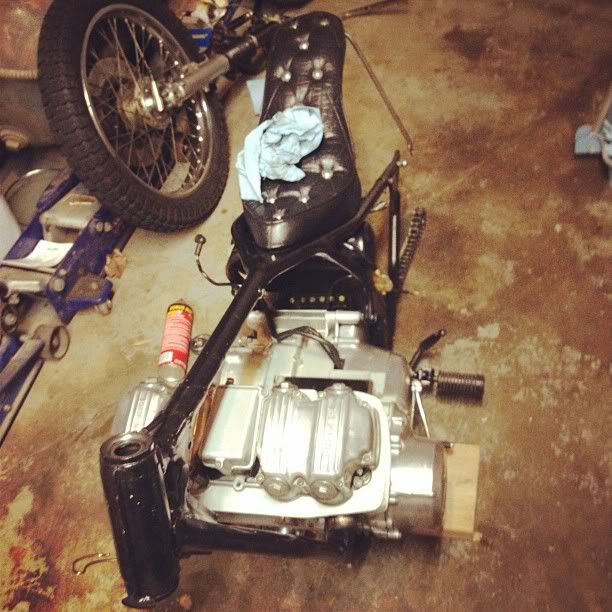 then i really wanted to see how well the hardtail was done. noticed that all the welds were smoothed down. im not a fan of that plus that just shows a weak weld. after further inspection i realized it was bondo, "i hate bondo". needless to say the welds weren't too bad from what i saw. i then decided the only way to do this right would be to sandblast the whole frame and modify what i needed to and then get it powder coated. so i continued with the stripping process.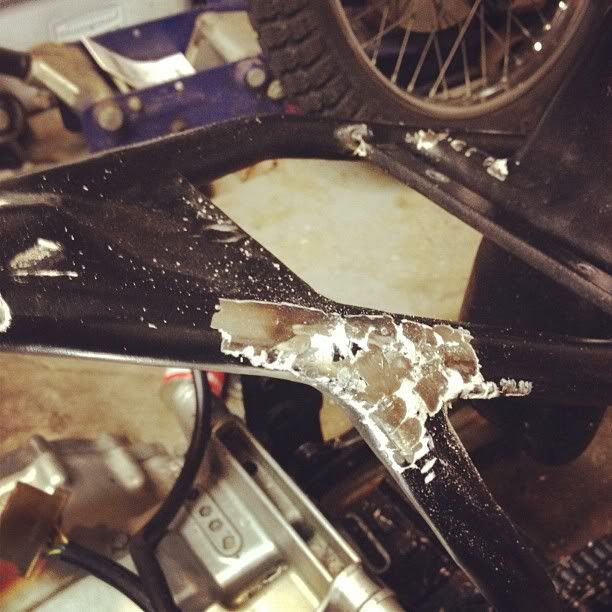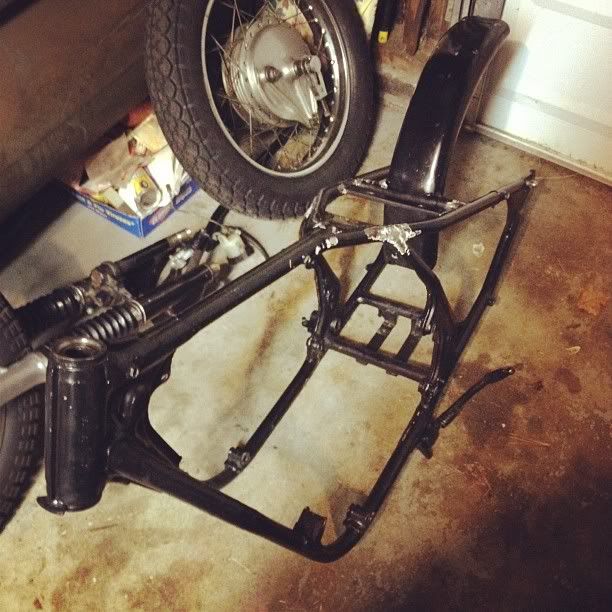 12-26-2011, 04:39 PM
Re: Winter Project Thread
---
just bought a jet kit... hoping it will get the GS running better for the spring. Also looking at a jardine full exhaust and K&N filter once the tax rebate hits.

also on the parts pile:
T-Rex frame sliders
wheel tape
01-01-2012, 08:08 PM
Re: Winter Project Thread
---