The Dirty Sanchez
12-31-2015, 11:59 AM
The Dirty Sanchez
---
Well I am back with yet another bug. Project do-lay was traded off for a 74 super beetle which was then traded off for a 70 standard bug. This bug had its rust issues so what the hell, Volksrod this bitch.
Started out cutting the roof off and it snowballed from there. Cut the entire back half of the bug off, welding the doors shut with about 9" of body behind the doors. Cut 6 1/2" off of the bottom, and pretty much cut the whole front clip off.
It doesn't resemble a bug anymore but should look pretty cool as a truck. The plans so far are a 2" body drop, 2" torsion housing raise with a 4" transmission raise, air ride in the rear, complete Model A ford suicide front end and also rhd just for the hell of it. More cutting on the way.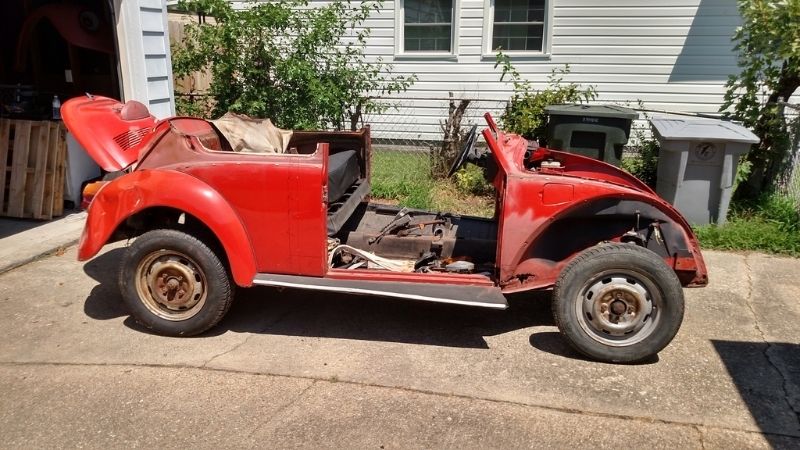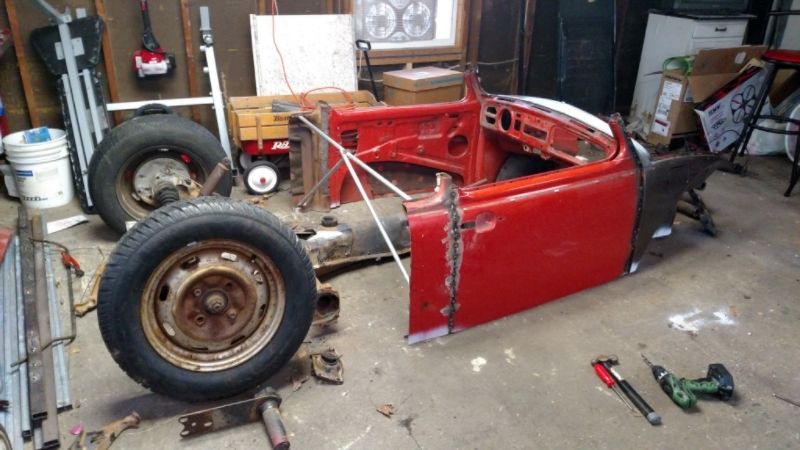 01-11-2016, 08:33 AM
Re: The Dirty Sanchez
---
Nothing new as of yet. Been too cold with no heat in the garage and a 3 yr old. Within the coming weeks the chassis will be smoothed out along with the torsion housing and transmission raise done. In total the trans will be raised 6".
01-24-2016, 05:14 PM
Re: The Dirty Sanchez
---
Thread
Thread Starter
Forum
Replies
Last Post