Batman thread #1
04-15-2015, 12:38 AM
and the Haters
Join Date: Apr 2015
Posts: 2
Batman thread #1
---
cant believe i have to type all this shit again. i lost everything trying to add a pic. i hate computers.

here is the shortened version. had my ek hatch for 15 years, on build 4 or 5 now. last setup k20a2, hasport ekk2 mounts, mfactory lsd, rcrew header, kelford dic, rbc, hybrid 70mm tb, kpro shue tuned made 243/165 dynojet. 2 trips to richmond dragway 13.0 street tires 12.6 on MT slicks that were too small 23x8 i think

new setup k24a2, bc rods, 2012 si pistons, acl bearings, arp headstuds, rotating assembly balanced, my old k20a2 head bc fi stage 2 cams, bc retainers, and valve job, mpx90 supercharger coated rotors, custom jrsc manifold with inlet and outlet for fmic, bell vertical flow intercooler, my old k20a2 tranny, mfactory lsd, cc stage 5 clutch, gear-x 1-6 gear set, synchrotech carbon synchros, mishimoto engine and tranny coolers, griffin dual core dual pass radiator, moroso air oil separator and rad. overflow, neukin oil catch can, weldon fpr, 1600ish cc injectors for e85, undecided on throttle body right now. hoping to make 500hp 400lbs at 20 psi and will down tune to around 400hp 300lbs for road courses or as needed

i am currently working on bondoing the engine bay. every unneeded hole has been welded up and all the seems have been stitch welded in the bay. a friend and i have mocked up the intercooler, radiator, and mr2 power steering pump. i'm using an integra power steering subframe and rack. i'll post some pics when and if i ever figure out how to
04-15-2015, 05:36 PM
Re: Batman thread #1
---
243/165.... I'm not sure if you realize how incredibly ... What's the word... I don't want to say gay.... But for all the supposed work.... GAY. Please let me see the graph... If what u say is true, it should look like a tampon. And a potato. Or maybe a tampon crawling out of a potato.
04-15-2015, 08:44 PM
and the Haters
Join Date: Apr 2015
Posts: 2
Re: Batman thread #1
---
i have pmed back all the people i got questions and advice from and thanks for the advice again. i guess this post is for ratchetgoon, since his post was the least negative out of all that were posted. i'll entertain his disbelief

a little history on my k20a2 swap. mainly for the guy that doesn't believe my dyno numbers. about 4 years ago my setup was stock engine, forgot to mention it had an act flywheel on it from the junkyard, i added the mfactory lsd, 6 inch long ghetto straight intake, rcrew header, 2 and a quarter apexi world sport exhaust, k-tuned traction bars, k-tuned fpr, walbro 255, tuned kpro on the same dynojet all 3 times. made 205/152 i have this graph in my hand

a few years later i built a pretty ugly 3 inch mandrel exhaust with magnaflow straight through muffler, added a rbc manifold and ported the inlet by hand to except hybrid racing 70mm throttle body, i also made a 3.5 inch cold air intake with a 8 inch long transition to 3 inches at the throttle body and 3.5 velocity stack, k&n air filter, tuned on same dynojet. made 233/166 have that graph on my computer, but i'm a retard that cant figure out how to post pics. i will get them posted though

then a few months after that i added a set of kelford drop in cams and rdx injectors went back to the same dynojet for a tune. made 243/165. i will admit i do not currently have this graph because i was too upset with the numbers to ask for an email of the results, but my tuner is good about keeping tunes and graphs so i will hopefully get that graph for my records. he did however tell me my car made better numbers than the last few k24a2 he tuned. beat phils red ek hatch k24a2, tanks silver ek hatch k24a2, and barely beat collins gray 4 door integra k24a2 by 1 car. <------- for the richmond guys, thought you might have heard of or raced some of theses guys. all races were from a roll so i dont think lsd played a roll in me winning and no one complained about wheel spin or wanted to race again and yes i know i'm a gay, faggot, moron, dumbass so save till you see me in person
04-15-2015, 09:29 PM
Re: Batman thread #1
---
What kind of cluster fuckery did i just read?
Thread title says batman thread, not "honda bro struggles with punctuation" thread.
Is this supposed to be a write up or something? If so then you're
-in the wrong section (see tech talk)
-babbling about shit no one cares about
-name dropping people know one knows or cares to know
-hoping a random clusterfuck of commas and periods= paragraph?
-thread is useless without pics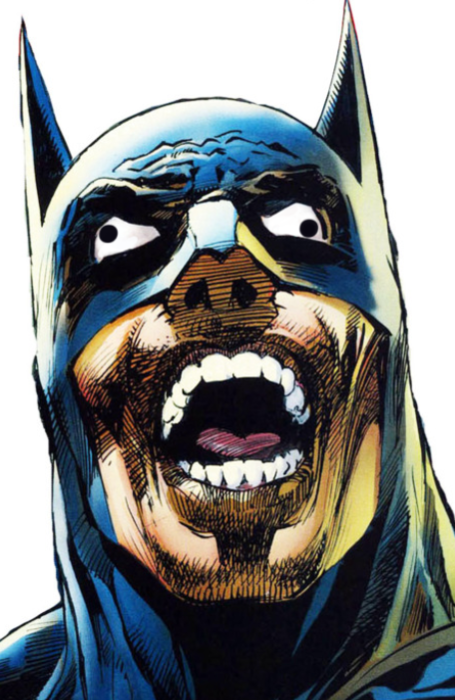 No one wants to hear about how many car lengths a honda pulled on another honda in some street race.
---
Last edited by Hooch; 04-15-2015 at

09:41 PM

.
04-16-2015, 04:34 AM
Re: Batman thread #1
---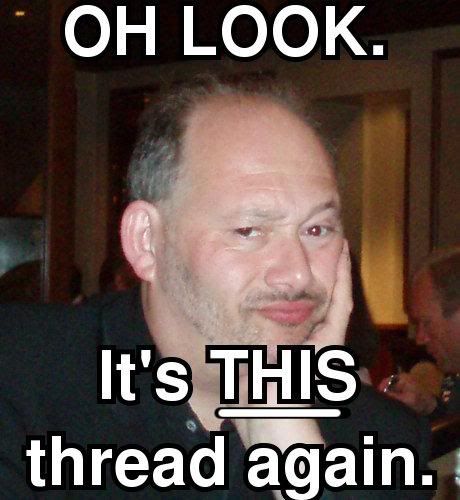 Is this the part where you tell us that you're an MMA champion or that you can beat anyone ass who steps in front of you, OR that you'll knock someone's teeth down their throat for calling you a name on the internet?
Ask Grinner how well that turned out for him.