95 Civic Hatch Shell SELLING EVERYTHING TOGETHER
10-02-2013, 09:08 PM
Registered member
Join Date: Jan 2009
Posts: 273
Likes: 0
Received 0 Likes on 0 Posts
95 Civic Hatch Shell SELLING EVERYTHING TOGETHER
---
Name: Brian
Location: Oxford/Raleigh, NC
Means of contact: PM or Text 919-691-4417
Price: $800 OBO
Description:
I am looking to sell my shell that started as a project for me, but found a coupe shell that I want to buy so selling this one.
To start of with the car does come with a salvage title, and it's definitely a project. From what I can see the car had a slight fender bender in the rear, which causes the rear hatch tailgate to not line up perfectly with the body on the car (it isn't far off but noticeable). Also the front radiator support is bent at the bottom a little, nothing too bad though. I have stripped the car completely almost, but still have most of the parts that came with it, minus front seats. The engine bay is completely stripped and primered, but I do have the engine harness, brake booster, slave cylinder, etc still, just not installed. The car does have dents in it and will need some body work to make it look decent if thats what your going for. Black housing headlights are already sold that are pictured.
Aftermarket parts included:
-Tokico blue struts/Eibach sportline springs
-Adjustable front upper control arms
-Header back stainless exhaust with oval Forza Tuning muffler (also have another generic fart can to go with it)
-Single bend shifter with DC sports weighted shift knob
-Benen rear tow hook
-Generic quick release (crappy) and MVP steering wheel
-Rear strut bar
-Some type of floor mounted harness bar??
-No name cold air intake
-5 panel wide rear view mirror
PRICE $800 OBO!!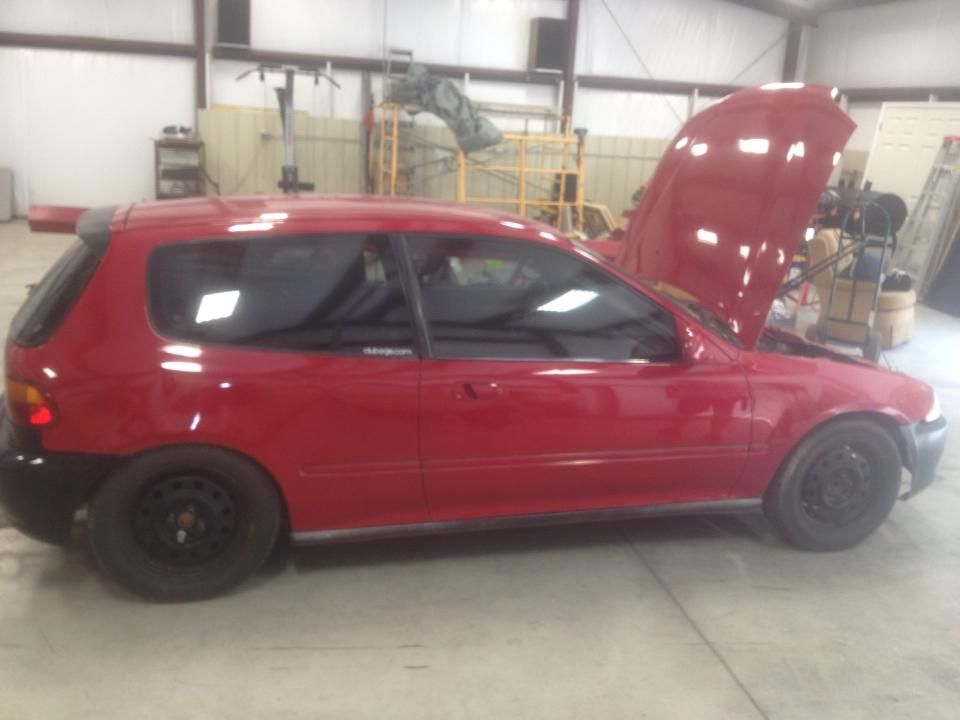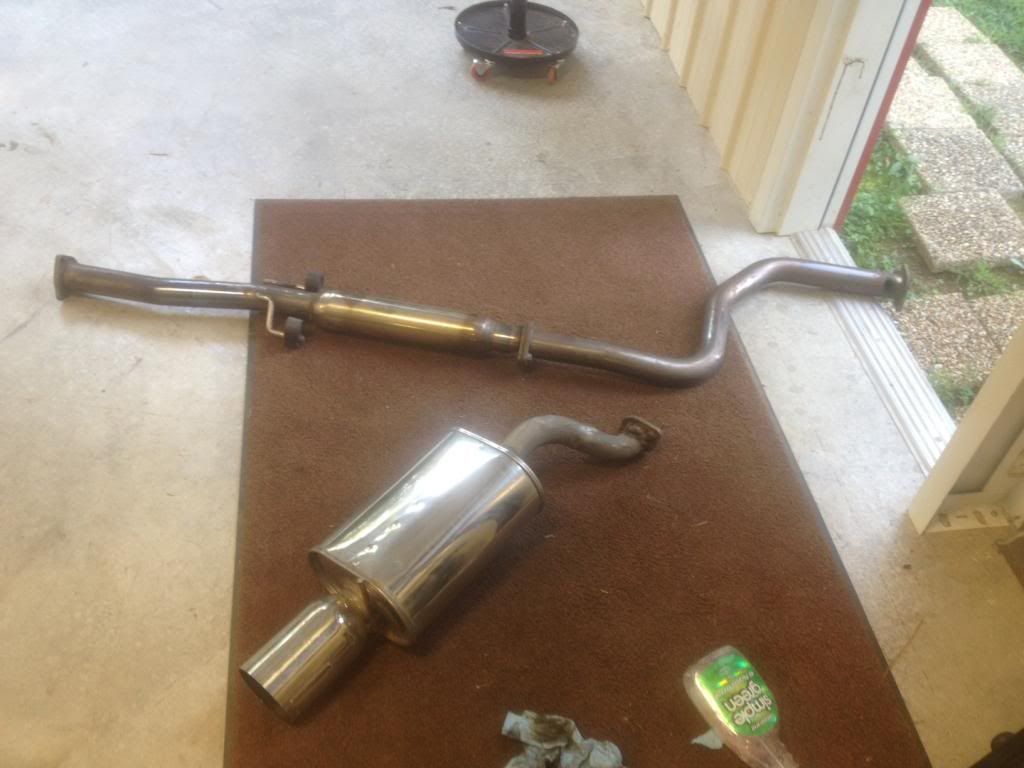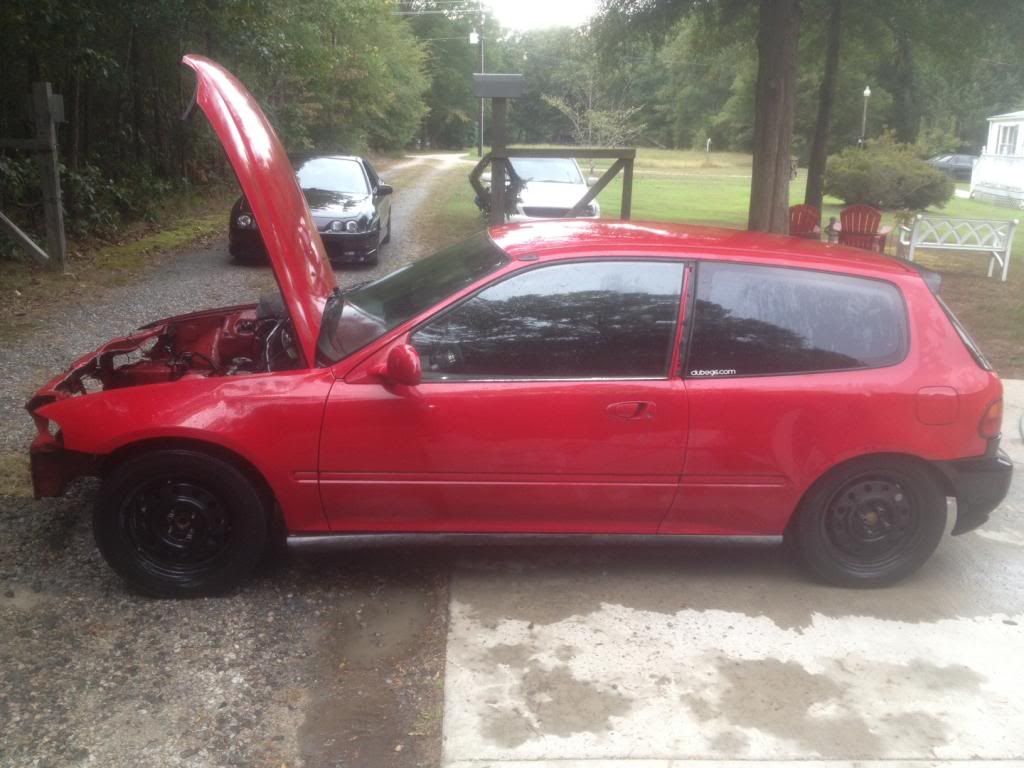 10-19-2013, 10:02 AM
Gsrteggy
Join Date: Sep 2009
Posts: 930
Likes: 0
Received 0 Likes on 0 Posts
Re: 95 Civic Hatch Shell SELLING EVERYTHING TOGETHER
---
if you part the stuff out Lmk 434-401-5455 ill be interested in some parts Thanks...