1998 VW Golf with 1.8t swap and goodies
06-30-2014, 10:36 AM
Registered member
Join Date: Apr 2008
Posts: 931
Likes: 0
Received 0 Likes on 0 Posts
1998 VW Golf with 1.8t swap and goodies
---
Name: Kelly
Location: Zebulon NC
Means of contact: PM or text 919 995 5453
Price: tell me what you want and ill give you a price.
I bought this car as a joke. I was going to get it running and jump the hell out of it in a field. I have lost interest in diagnosing this car. It ran fine and was side swiped. It was parked at the shop for repairs and one day would no longer crank. The car has no spark. I think that the 408 relay is bad. It has a 1.8t swap from a wrecked 2002 vw. It also has the dash and cluster from that car aswell. The swap only has 56k original miles on it.
Mods-
1.8t swap (auto trans)- 1000
Forge dirverter valve kit- 100
front mount kit-60
Kyowa KR210 wheels- 350
WEITEC coilovers.. real not sleeves. Passenger side front slightly bent- 250
Cross drilled rotors and SS brake lines. May have mk4 brakes. -80
ABD front strut bar-50
LAMBO DOORS!!!! lol
body kit
The car probably has other things as well. Come out and take off what you want. Everything on the car is up for sale. I have tools but if you want to bring your own thats cool. If you have Paypal i can ship parts as long as they fit.
Trades- Guns/Ammo, Big screen TV, ATV wench, ATV accessories, Bad ass electric guitar setup, maybe some other cool stuff.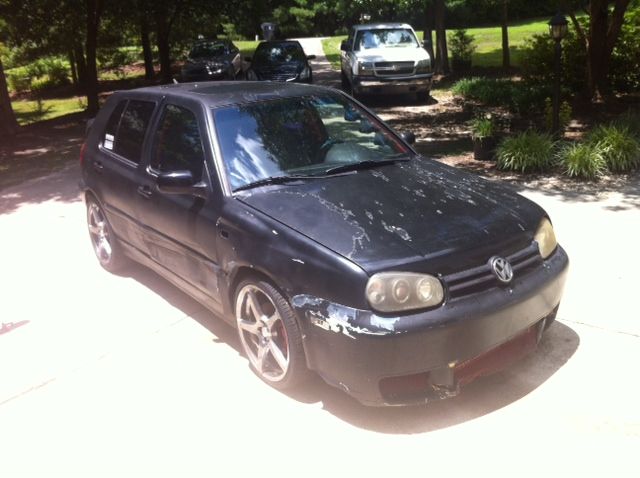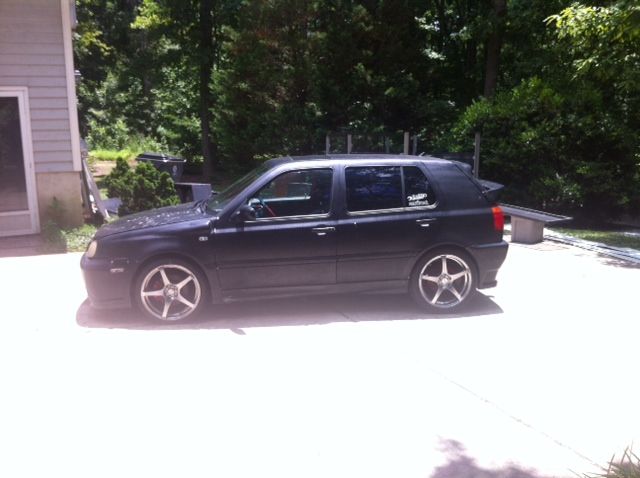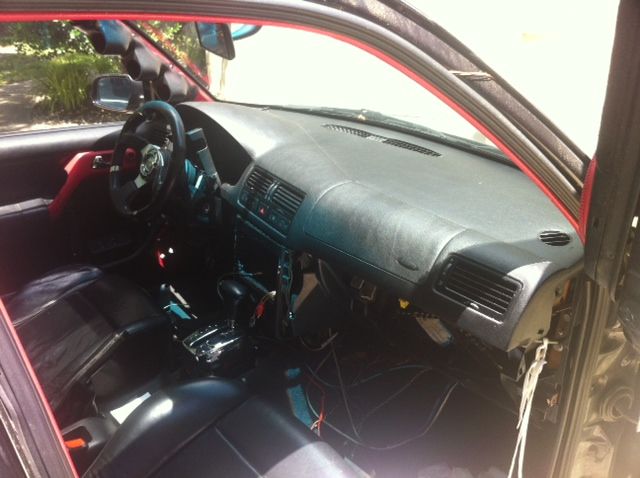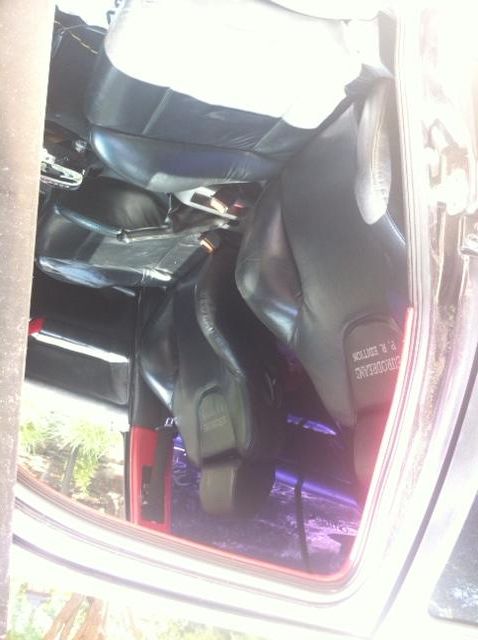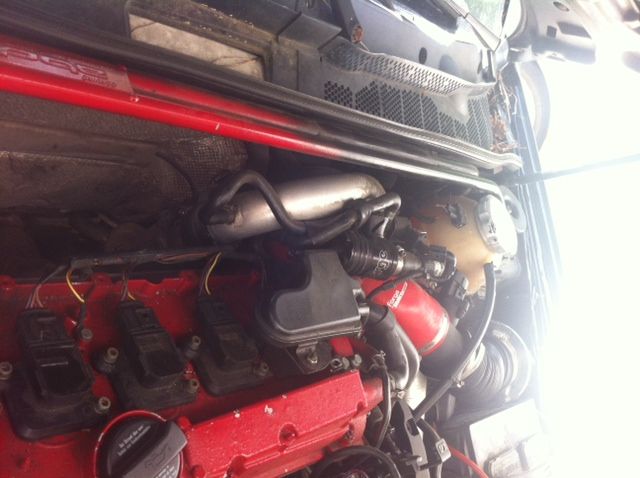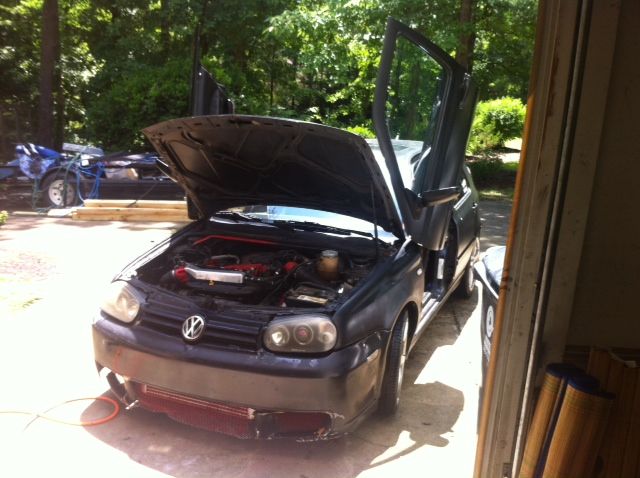 ---
Last edited by ((sr)) kelly; 07-07-2014 at

09:51 AM

.
06-30-2014, 01:00 PM
Go cry to momma
Join Date: Mar 2010
Location: Sebm-5-Sebm
Posts: 6,873
Likes: 0
Received 0 Likes on 0 Posts
Re: 1998 VW Golf with 1.8t swap and goodies
---
You need to post a slight breakdown of key components with prices, as they are required. Look at some of the other part out threads that remain open, if you need a reference.
07-07-2014, 09:51 AM
Registered member
Join Date: Apr 2008
Posts: 931
Likes: 0
Received 0 Likes on 0 Posts
Re: 1998 VW Golf with 1.8t swap and goodies
---
Thread
Thread Starter
Forum
Replies
Last Post