Snap-On 6 drawer roll cart (KRSC326FPC)
11-18-2014, 07:32 AM
VAdriven Sponsor
Join Date: May 2005
Location: Virginia Beach
Posts: 4,395
Likes: 0
Received 0 Likes on 0 Posts
Snap-On 6 drawer roll cart (KRSC326FPC)
---
Name: Ramey built
Location: 2553 aviator drive suite 602 23453
Means of contact: PM, OR
[email protected]
Price: $ 775 NO TRADES. CASH ONLY
Description:
Purchased this roll-cart 2 years ago for 1500. Have primarily used it around the shop/track. Has some wear and tear but everything works as it should.
• Higher function bumper system on all four corners are strong and comfortable enough to be used as handles, yet soft surfaces are welcomed when approaching customer vehicles. (The corner protectors also send a professional message with high-impact logos)
• Comes fully assembled from the factory including bumpers, casters and aluminum drawer trim.
• Fully-welded double side walls
• Extra deep top compartment 7" deep for a wide range of uses such as battery storage/charging, plus it will hold a 36" pry bar handle vertically.
• Internal drawer release – A flip lever in the top compartment allows drawers to open when the top compartment is closed so you can use the drawers while also using the top work surface.
• Drawers are 28" wide.
• Stronger lock and cam – round key lock for interchangeability and larger cam for security.
• Snap-on paint and steel standards – uses fully welded double sidewalls, the same paint and construction steel as Snap-on tool boxes.
• Snap-on KRA-style drawers with lock 'n roll – helps keep drawers from drifting open.
• Snap-on lifetime warranty on all parts.
• Snap-on drawers and trim are a color match to our tool boxes.
• Thoroughly tested – rigorous bump track testing has proven the Snap-on cart lasts longer.
Pictures: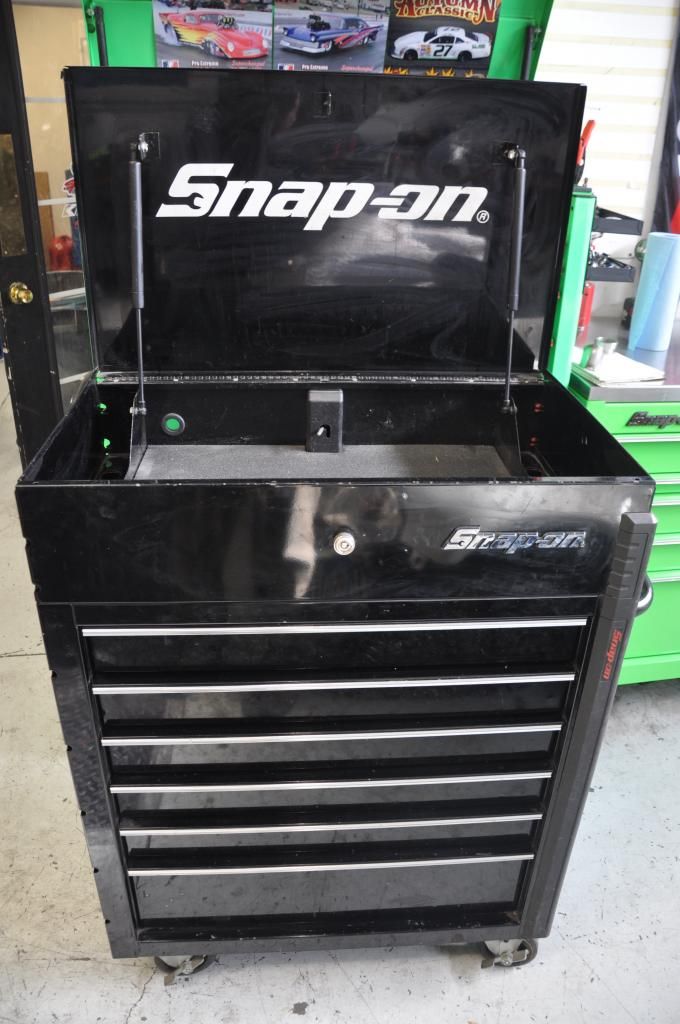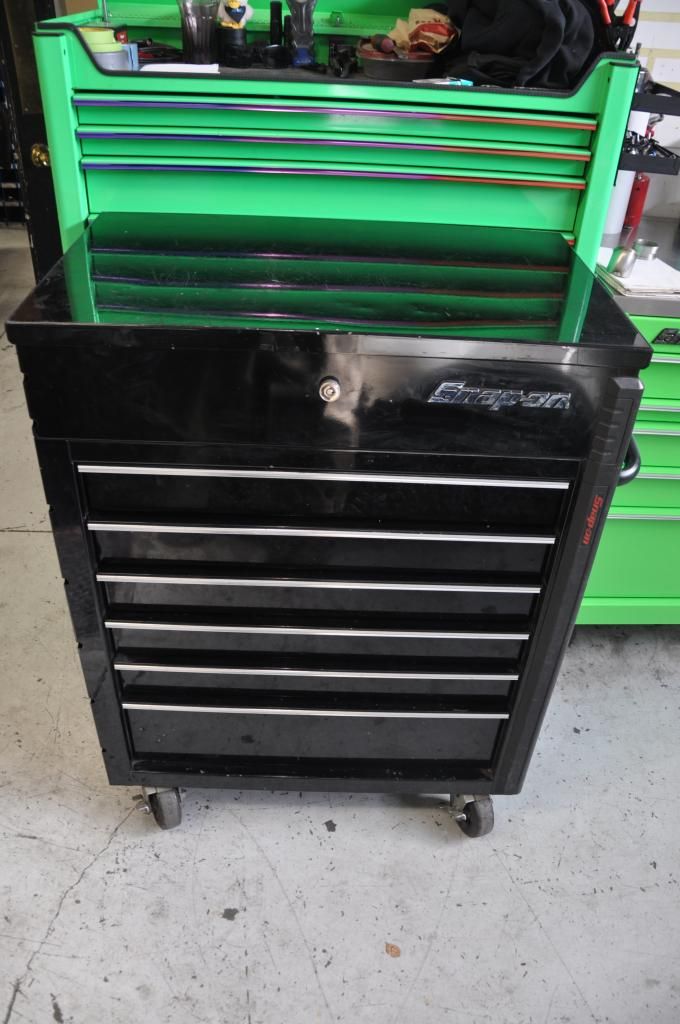 11-20-2014, 03:13 AM
Works on S2000's.
Join Date: Dec 2002
Location: VA
Posts: 3,023
Likes: 0
Received 0 Likes on 0 Posts
Re: Snap-On 6 drawer roll cart (KRSC326FPC)
---
How tall is it? From floor to closed top? I have a guy at work that could use this.
11-20-2014, 07:31 AM
VAdriven Sponsor
Join Date: May 2005
Location: Virginia Beach
Posts: 4,395
Likes: 0
Received 0 Likes on 0 Posts
Re: Snap-On 6 drawer roll cart (KRSC326FPC)
---
47" tall, 20" wide, 33" long
12-15-2014, 11:54 AM
VAdriven Sponsor
Join Date: May 2005
Location: Virginia Beach
Posts: 4,395
Likes: 0
Received 0 Likes on 0 Posts
Re: Snap-On 6 drawer roll cart (KRSC326FPC)
---
12-18-2014, 07:31 AM
VAdriven Sponsor
Join Date: May 2005
Location: Virginia Beach
Posts: 4,395
Likes: 0
Received 0 Likes on 0 Posts
Re: Snap-On 6 drawer roll cart (KRSC326FPC)
---
Thread
Thread Starter
Forum
Replies
Last Post