Rainier Arms 10.5" Short Barrel Rifle AR-15 w/ Eotech EXPS3
05-21-2015, 08:19 PM
Friendly Jackboot
Join Date: Oct 2005
Location: NoVA
Posts: 4,288
Likes: 0
Received 0 Likes on 0 Posts
Rainier Arms 10.5" Short Barrel Rifle AR-15 w/ Eotech EXPS3
---
Name: Tim
Location: Northern Virginia
Means of contact: PM or Post
Complete Lower Receiver Only - $230 in person, $250 Shipped to FFL
Upper Receiver Group - $850 in person, $880 Shipped
Upper Receiver Group w/ Eotech - $1250, $1280 Shipped
I am selling the upper and the lower receiver separately to avoid the hassle of transferring an NFA weapon. Since I will be selling the lower separate from the upper, it is treated as any other AR-15 lower. It can be shipped directly to your dealer and you DO NOT have to deal with the NFA/Short Barrel Rifle process. The upper receiver group is not considered a firearm so that be can be shipped directly to your door. However, it can only be legally attached to a AR-15 "Pistol" or a NFA Registered Lower Receiver.
The rifle functions 100% and has had zero malfunctions to date. I have only put 200 rounds through it however it was a mix of suppressed and un-suppressed and cheap .223 up to 77gr match ammo. It has performed flawlessly and is NOT over gassed with a can nor is it under gassed without. I painstakingly researched optimal gas port size and piggybacked off of NSWC Crane's research and specs for the Mk18 carbine. Ultimately I decided on .072 so it would function with commercial .223 but also not be over gassed with a can. I sent the barrel to Adco and had them enlarge the port, it functions just as it should. The only reason I am selling is to finance a Mk18 Mod 0 and Knights Suppressor. I am open to partial trades for newer a Colt 6920, Aimpoint Comp M2, Knights RAS, etc.
Upper:
Rainier Arms Forged Upper Receiver
Rainier Arms edition Centurion Arms C4 Rail System 9.0"
Rainier Arms Select 5.56MM Barre 10.5" (Adco Firearms opened gas port to .072", functions flawlessly both suppressed and un-suppressed)
Rainier Arms Low Profile Match Grade Gas Block (Adco Firearms pinned in place)
Rainier Arms Gas Tube (Black, Carbine Length)
Rainier Arms G.I. Barrel Nut
Rainier Arms Phosphate Bolt Carrier Group
Rainier Arms "Raptor" Charging Handle
AAC 51T Muzzle Brake
Lower:
Rainier Arms Forged Lower Receiver
Rainier Arms Milspec Buffer Tube Kit (properly staked castle nut)
Rainier Arms Trigger Guard Black
Stag Lower Parts Kit
B5 Sopmod Stock
TangoDown Grip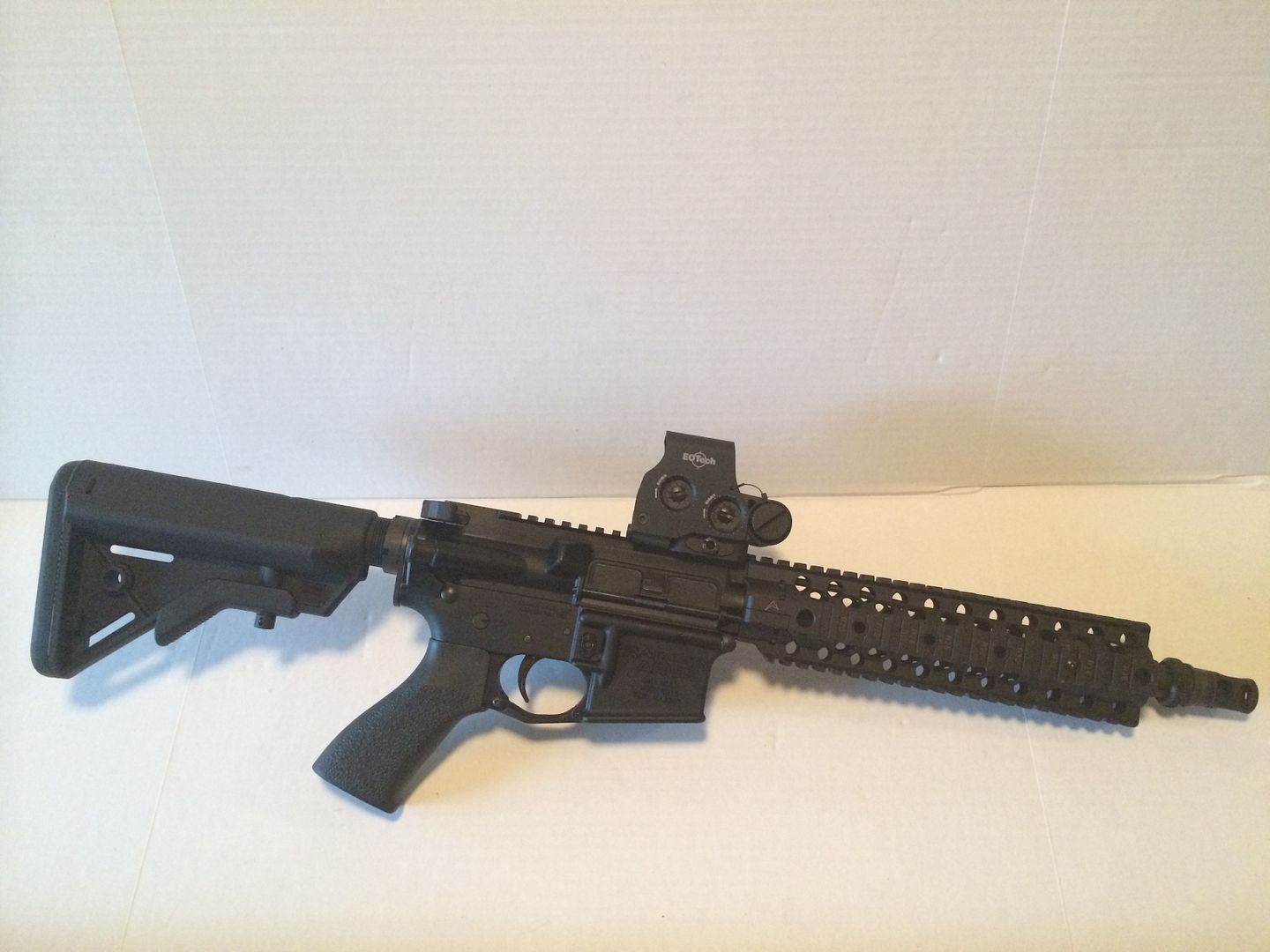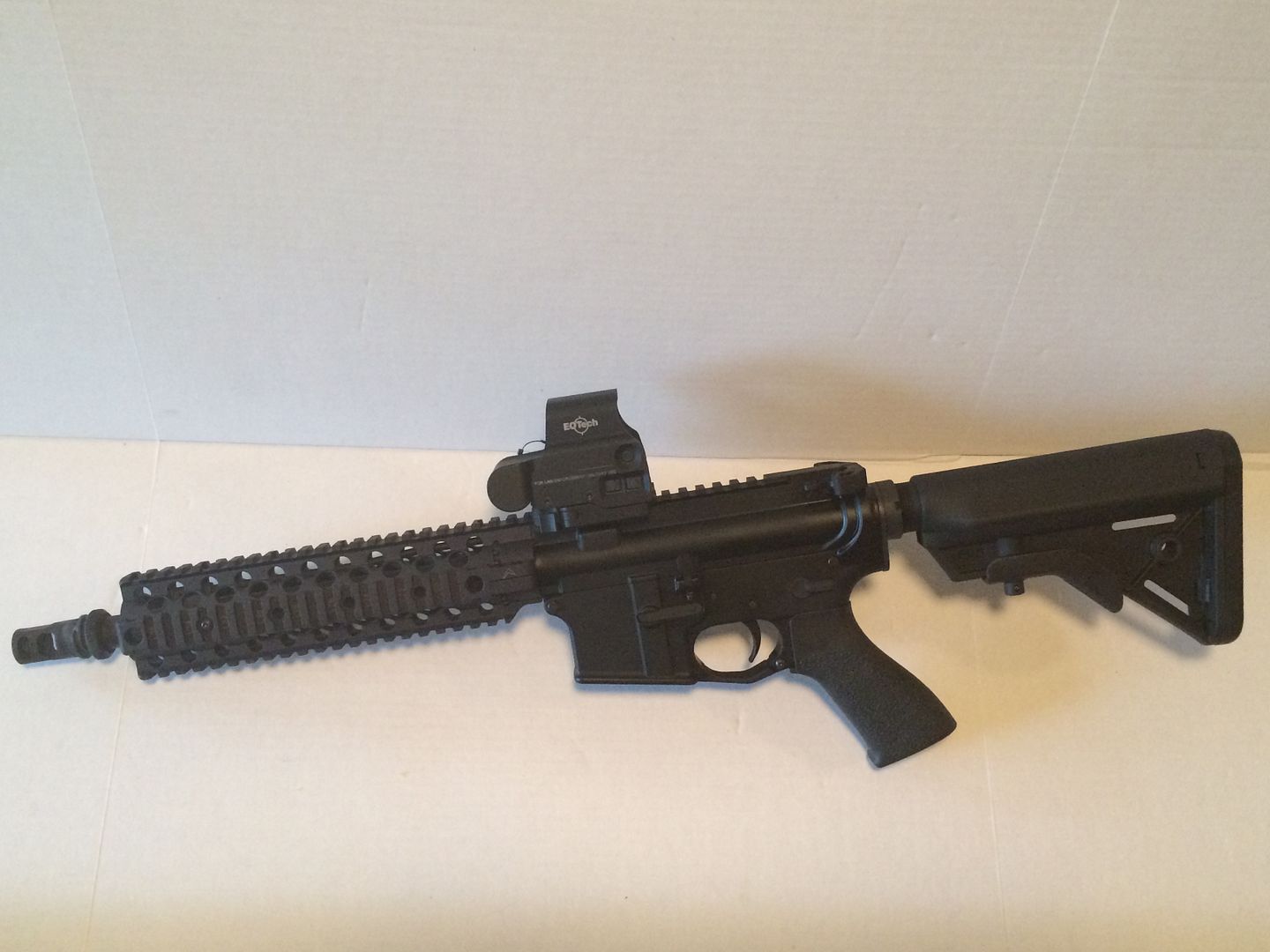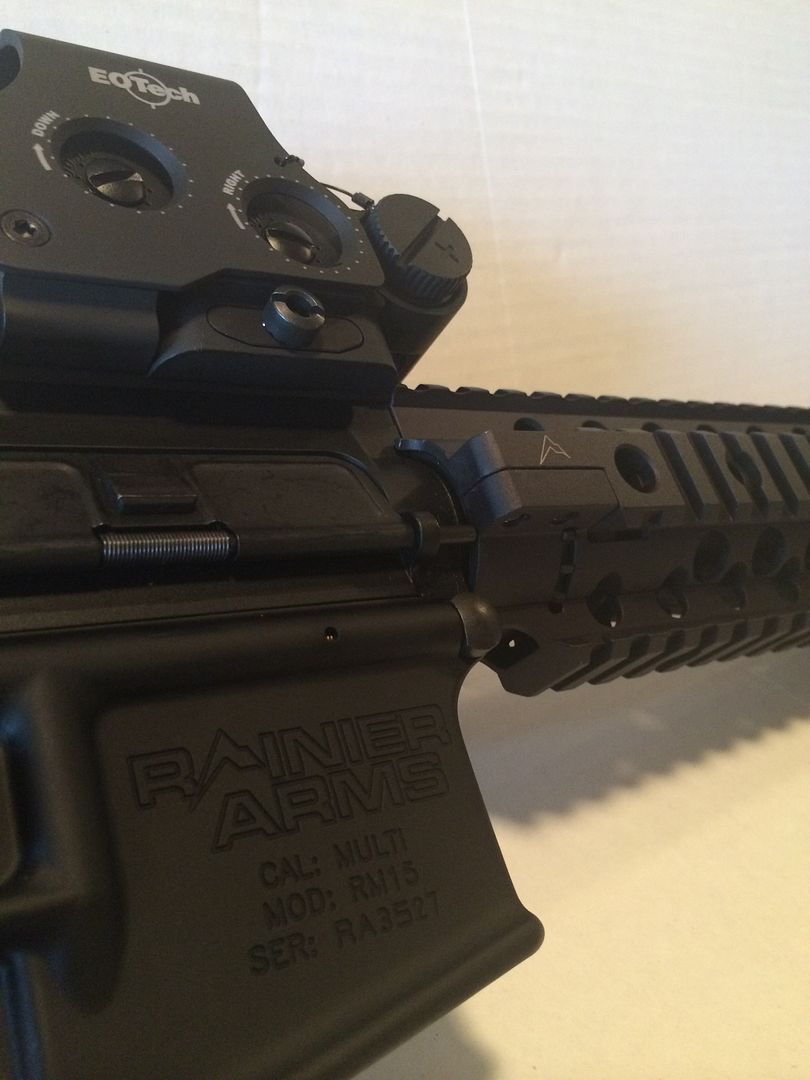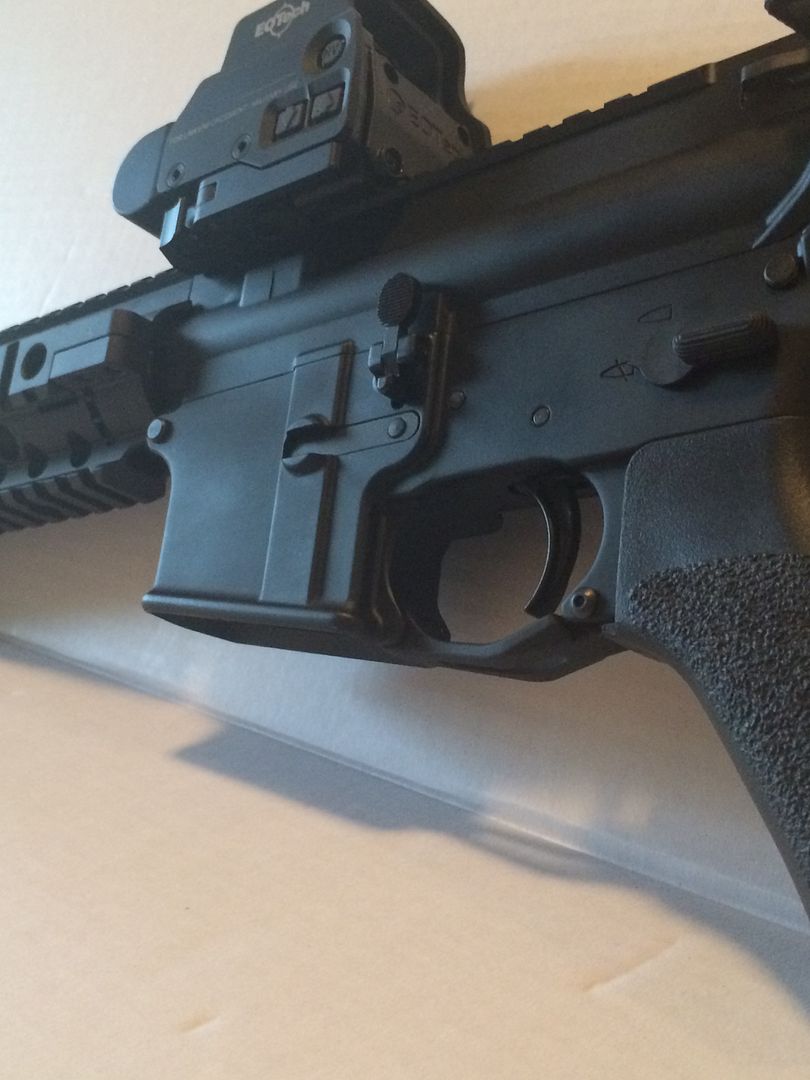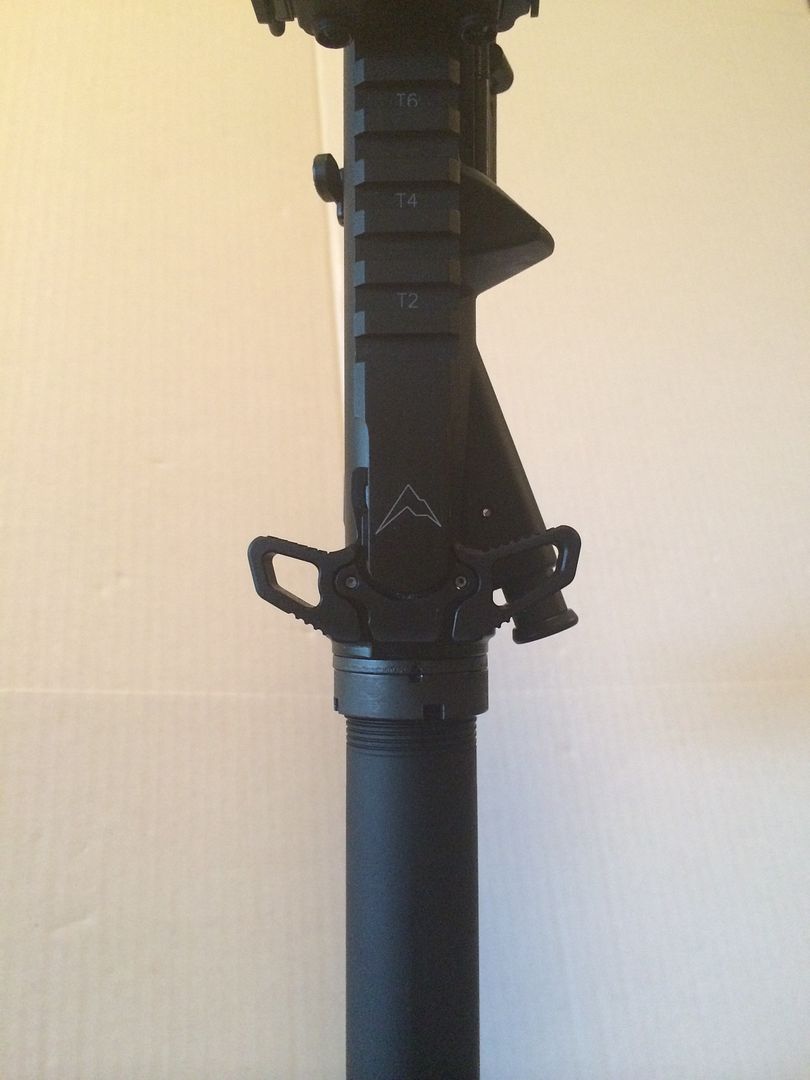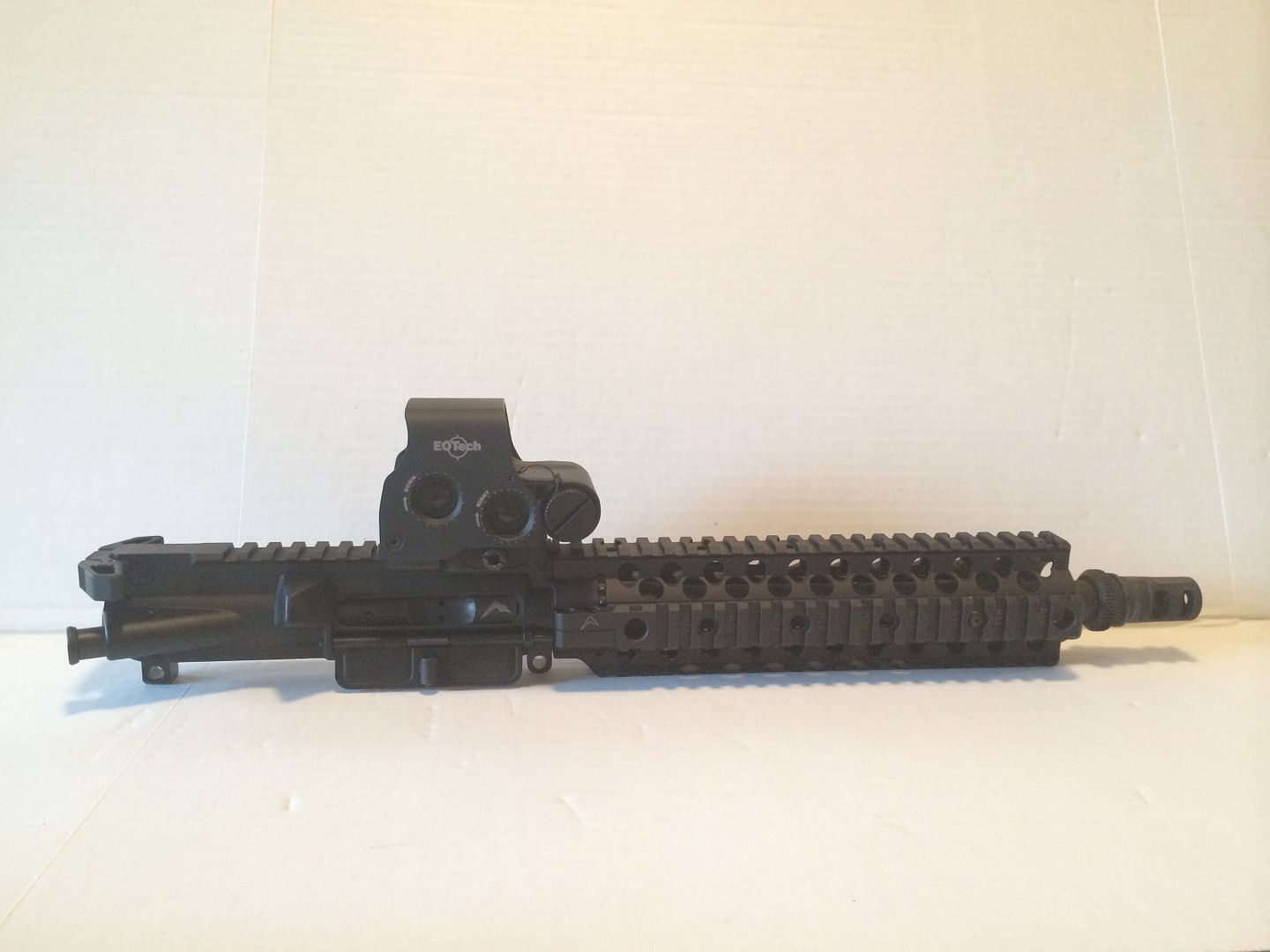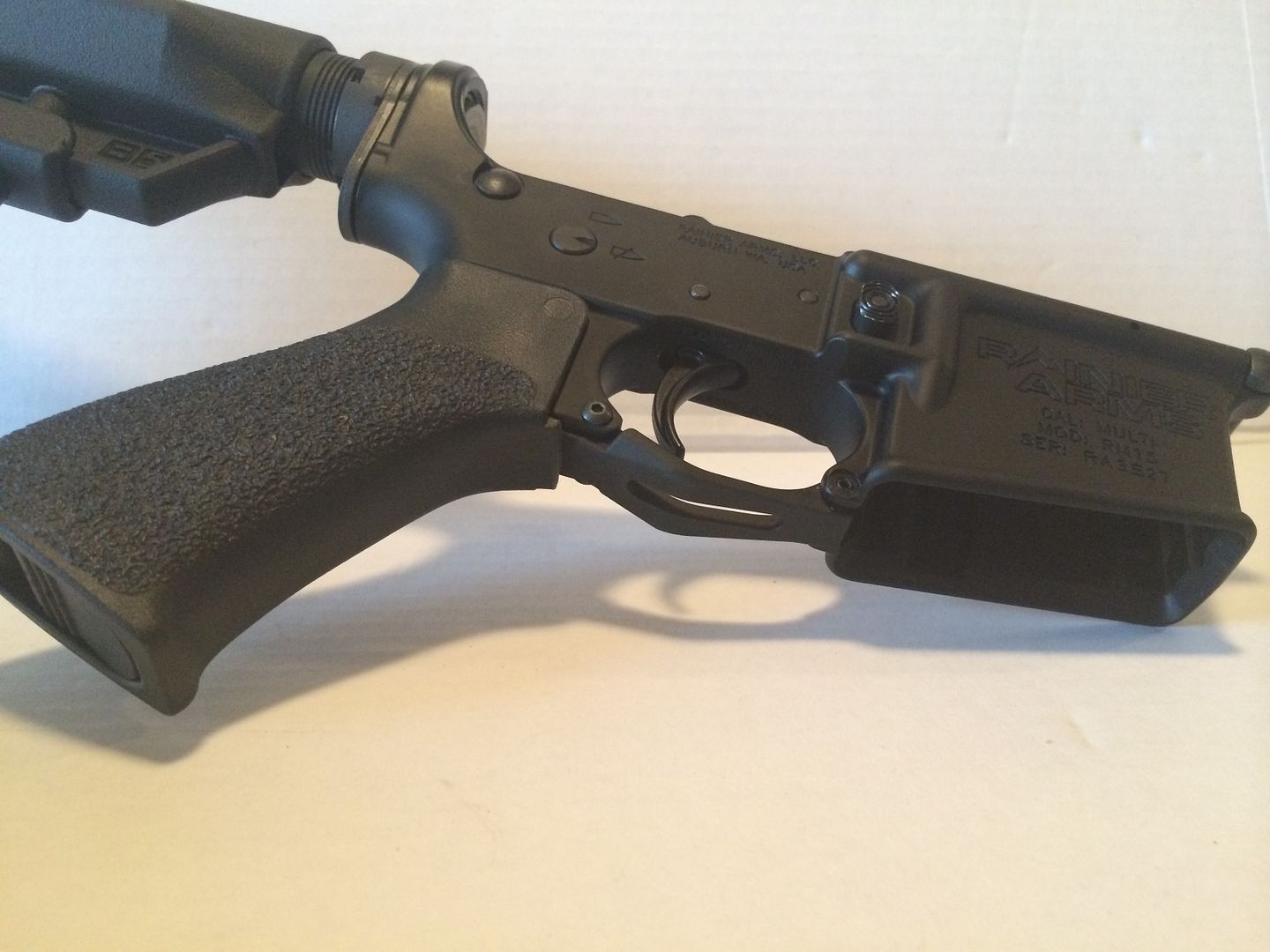 ---
Last edited by sidewaysil80; 05-21-2015 at

08:38 PM

.
07-14-2015, 05:37 PM
Registered member
Join Date: Jan 2011
Posts: 114
Likes: 0
Received 0 Likes on 0 Posts
Re: Rainier Arms 10.5" Short Barrel Rifle AR-15 w/ Eotech EXPS3
---
Interested in lower pm me please or text me 8047314083
07-21-2015, 11:35 AM
Re: Rainier Arms 10.5" Short Barrel Rifle AR-15 w/ Eotech EXPS3
---
GLWS! Gun and Eotech look good ;-)
Thread
Thread Starter
Forum
Replies
Last Post