Eley Target .22LR 40Grs LRN Ammo
02-13-2015, 07:47 AM
Eley Target .22LR 40Grs LRN Ammo
---
Name: Frank
Location: Va Beach
Price: $7.99/box of 50 rds (NO LIMIT)
Description:
Eley Target is a high quality general purpose rifle cartridge that's the first step to precision performance at ranges up to 50 meters. Previously the Eley Target Rifle, Target Pistol, Standard and Pistol Standard ammunition.
Technical Information
Caliber: 22 Long Rifle
Bullet Weight: 40 Grains
Bullet Style: Lead Round Nose
Ballistics Information:
Muzzle Velocity: 1085 fps
Velocity Rating: Subsonic / Standard Velocity
Muzzle Energy: 105 ft. lbs.
Pictures: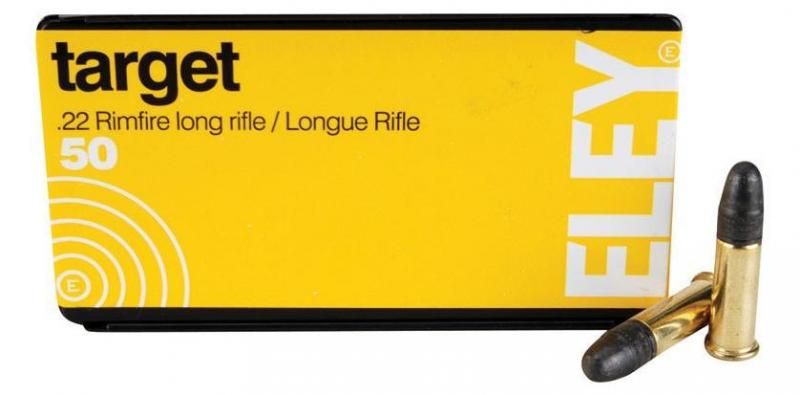 02-13-2015, 09:13 AM
NAZI mod
Join Date: Oct 2008
Location: Virginia Beach
Posts: 1,218,294
Likes: 0
Received 0 Likes on 0 Posts
Re: Eley Target .22LR 40Grs LRN Ammo
---
You know the deal. Gotta pay for vendor status if you are gonna use this place to push stock.