13 gallon saltwater setup, Turnkey ready to go
01-09-2015, 06:51 AM
NAZI mod
Join Date: Oct 2008
Location: Virginia Beach
Posts: 1,218,294
Likes: 0
Received 0 Likes on 0 Posts
13 gallon saltwater setup, Turnkey ready to go
---
Matt
Va beach
Price: $150 Firm
Means of contact: 540-498-7757 or PM's
Trades: NO.
I am selling my 13 gallon saltwater setup. I have three other tanks running and want to thin the inventory a bit to focus more on my big tanks.
Tank:
13 gallon standard tank
All-glass, VERY few scratches, maybe one or 2
Black rims
Equipment:
2000LPH powerhead
Preset heater rated for 20 gallons (keeps temps at 78-80)
Marine land led light with blue LED for moonlight
Aqueon HOB filter rated for 20 gallons
Stock:
15 pounds of liverock
10 pounds of live carribean sand
2 ocellaris clowns (mated pair)
1 blood red fire shrimp
1 Mexican turbo snail
1 blue legged hermit crab
Extras included:
Two spare filters
Food
This setup had been running for about 2 months. The algae is a nice shade of pink and purple, the water is clear and all levels are great. I can test them in front of you for proof. This would be a perfect starter aquarium for anyone looking To get into the hobby or a nice addition to a kids room or office. I am asking $150 firm for it as it sits right now.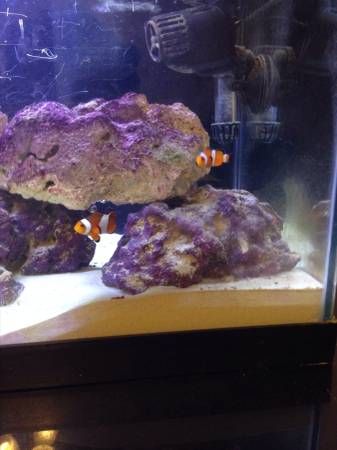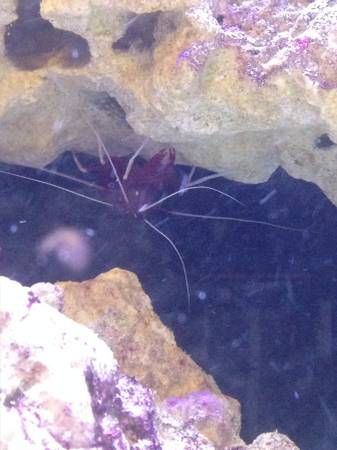 01-09-2015, 07:05 AM
Registered member
Join Date: Jul 2009
Posts: 904
Likes: 0
Received 0 Likes on 0 Posts
Re: 13 gallon saltwater setup, Turnkey ready to go
---
If you haven't already, look up Hampton Road Reef Club and Richmond Reef Club. Both of them have places to post aquariums and salt related stuff for sale. You're being pretty realistic with your price so shouldn't have any trouble selling it if you find the right audience.
01-09-2015, 11:30 AM
Anal hammer
Join Date: Sep 2013
Location: Newport Nubia
Posts: 2,516
Likes: 0
Received 0 Likes on 0 Posts
Re: 13 gallon saltwater setup, Turnkey ready to go
---
I'm never helping you again faggot
Thread
Thread Starter
Forum
Replies
Last Post