One of my toys
08-05-2010, 01:13 PM
One of my toys
---
Hey whats up, I bought this truck a few years back. I hadnt really seen many stepside sigle cabs. When I say this I thought it was sweet. Sooooo I bought it and bought a lift kit a few days later.

Its a 2000 z71

It has a 3 inch body lift, 8" rear spring and block lift and 6" up front with 2 inch torsion crank. I can crank it up another 2 inches but she looks good, I think

Ive also put blue led's in place of all the interior lights

Here are the pics, and since then ive added center caps and all tereains
08-05-2010, 01:16 PM
WEEEEEEEEEEE
Re: One of my toys
---
Originally Posted by
ahhwataday
Hey whats up, I bought this truck a few years back. I hadnt really seen many stepside sigle cabs. When I say this I thought it was sweet. Sooooo I bought it and bought a lift kit a few days later.

Its a 2000 z71

It has a 3 inch body lift, 8" rear spring and block lift and 6" up front with 2 inch torsion crank. I can crank it up another 2 inches but she looks good, I think

Ive also put blue led's in place of all the interior lights

Here are the pics, and since then ive added center caps and all tereains
no pics
08-05-2010, 01:24 PM
Re: One of my toys
---
lol workin on it man. Tryin to figure out the best way to post them.
ok going to photoshop. I can only have one image on here. Any more attachments and they become links. Seems to be a temporary error.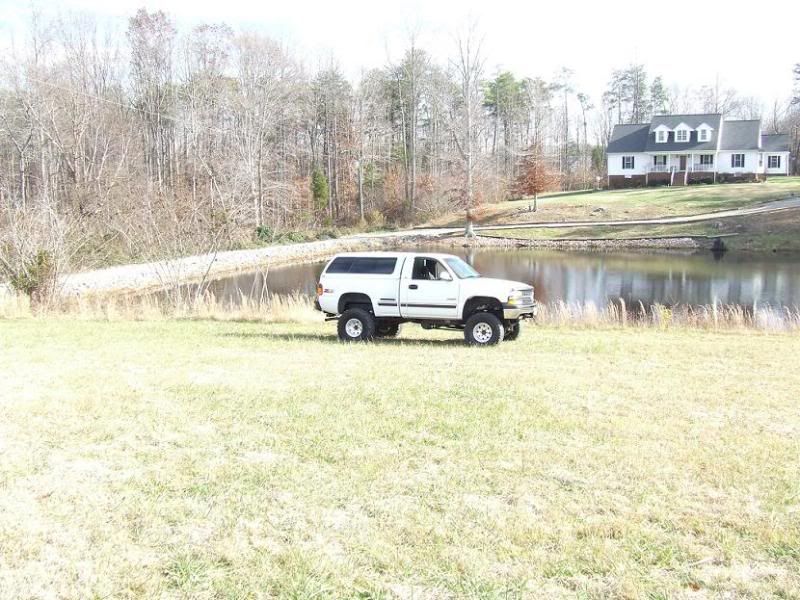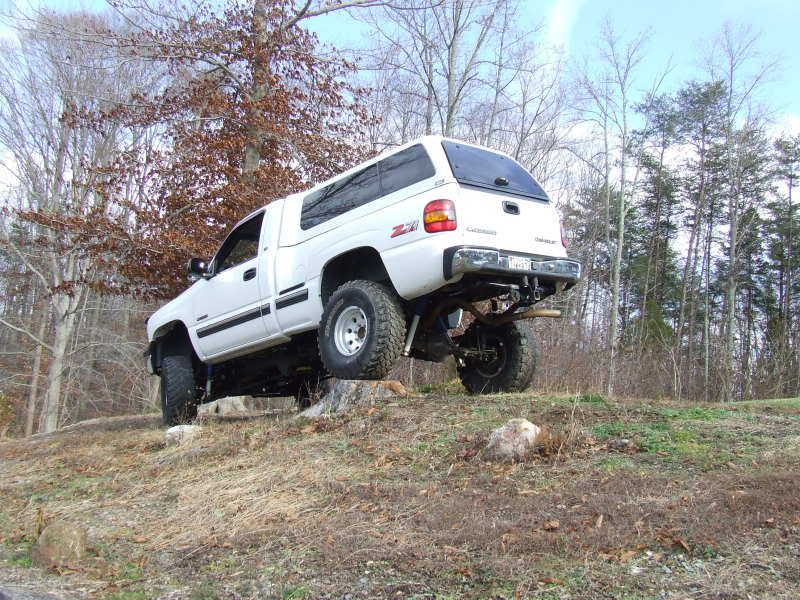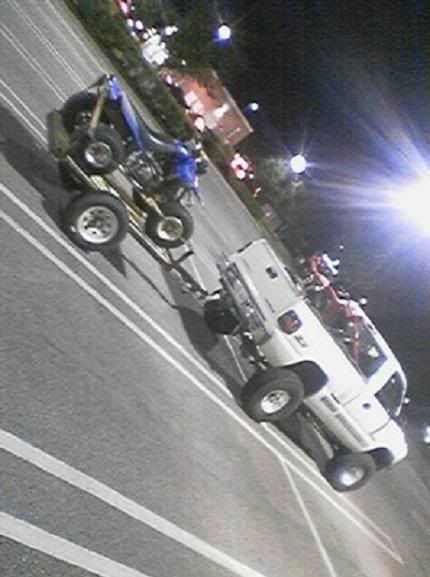 ---
Last edited by ahhwataday; 08-05-2010 at

01:46 PM

.
08-05-2010, 06:22 PM
Re: One of my toys
---
Ya man I was lookin at the fish playin along the watter line and a 4 pointer jumped out from the other side of the pond, still in velvet. Its nice out here. A bear was 30ft from me last week hahaha. first time ive ever seen a wild bear
11-23-2010, 09:15 AM
Re: One of my toys
---
Went to the track saturday the 11/20/2010 to see what the truck would run got and ended up getting 3rd place and the semifinals trophy. pretty exciting.
Best was a 16.09. Im takin the shell and tailgate and subs out and try and get into the 15's this saturday. ($15 to race and 12 to watch so come on out)
Caution light. mustang dropped some fliuds. had to wait a few minutes
After my final run, Trophy on the roof