Stolen Thread - read before posting any new threads
01-04-2009, 01:02 PM
Re: Stolen Thread - read before posting any new threads
---
This is the hatch that team 703 was talking about.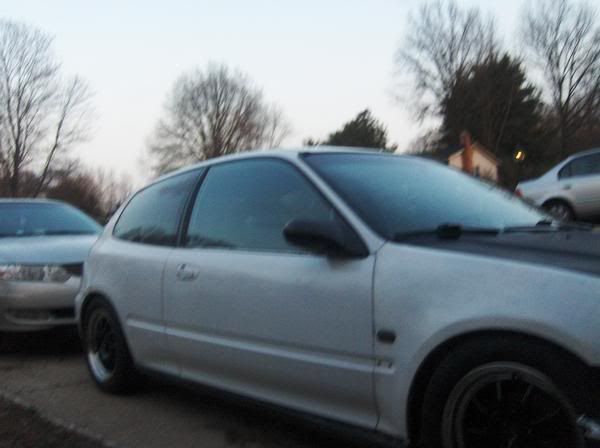 This is how the car looked like without the wheels, tint and the carbon fiber duck bill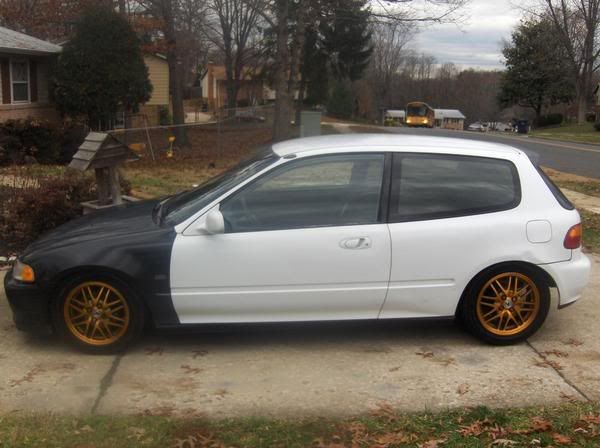 ---
Last edited by slo ef hatch; 01-04-2009 at

01:08 PM

.
01-06-2009, 02:48 AM
Registered Member
Join Date: Mar 2007
Location: NOVA
Posts: 18
Re: Stolen Thread - read before posting any new threads
---
Originally Posted by
team703
Time for trips to rockville and catch these people and falls church. ricardo and jose are in this shit bigtime. ricardo was found with my boys stolen rims and said some guy in rockville has been joyriding in it.Check hondamarketplace under the chicago, ill. section. <ricardos brother lives up there and he comes down here and him and his brother steal shit then he takes it back to his state and sells it. Genious plan if you think about due to the fact that noone would look in another state for there shit. Hopefully my boys car will show up if not i will post more info
It's funny you should say that, cuz 2 1/2 weeks before my integra was stolen, a white turbo hatch saw me coming out of my apartment complex... Full with like 4 ppl. When I exited my complex, they made it seem like they were gonna make a left but they followed me for a bit, spooled their turbo and shit and then left.
I hear Ricardo drives a white turbo hatch...
01-06-2009, 04:38 PM
Re: Stolen Thread - read before posting any new threads
---
01-08-2009, 07:12 AM
I <3 MY EG
Join Date: Jan 2007
Posts: 704
JDM front integra stoles last night
---
My car was stolen from infront of my appartment last night between 3 and 8am. I am an installer and have a INSANE alarm system on it which would wake the whole complex up if it went off. Never went off... they must have towed it and damn they were good cause my alarm is sensitive as shit. anyway there was ALOT of money in the car and it was fun while it lasted...I could list everything but I dont feel like typing for 3 hours.
sorry no interior shots but had brand new ap2 s2k seats, Pioneer D3 indasd dvd/nav
it is a 96 GSR
here are a few pics
01-08-2009, 08:32 AM
Re: Stolen Thread - read before posting any new threads
---
FOR THE LOVE OF JEBUS

Will you kids quit pissing and moaning left and right? I just deleted about 3 pages of useless posts. This thread is designed to help people find what was stolen from them. We don't need to see shit like "That sucks, hope you find it" -- It's a nice gesture, but everyone is thinking it, and you're not helping the situation. Think you know who stole it? Pm the owner the info. You may or may not want to put that out in public.

If you think I wrongfully deleted your post, pm me or the other mods and we'll reread/repost it if it looks legit. Though it may take a while, since there's fucking 115 deleted posts.

*(Added by Raven )
1) We are discussing if we will keep a sticky or allow users make their own individual thread.
2) Since we have over 2 cars stolen every week in nova, this thread helps us to be organized. You are not the only sad victim out there.
4) Many people come in threads and simply talk bs instead of actually putting out the notice to help.
5) We are just doing what were suppose to do and appreciate your concern. Again we are discussing this issue with the other moderators to see what we can do. It has always been an issue with stolen honda's in the nova area.*

Yeah this thread isn't the most efficient, but we work with what we have until we find something better. Any ideas? Pm me, NX, or Raven, and we'll put our heads together and see if we can find something better. Till then -- quitcherbitchin.
---
Last edited by ravenracer; 01-10-2009 at

12:46 AM

.
01-09-2009, 02:19 PM
Registered Member
Join Date: Jan 2005
Posts: 193
2 for 1 JDM Special
---
I, like an idiot, have forgotten that there are people in this world that will do just damn near anything to make a quick buck. However, in my case they made enough last night to take the next year off. I got raped, pure and simple.
I was awake when this happened in my basement, and I never heard a thing. The last time I saw both cars was at 1:30 AM. I got a call from Lo Jack (early warning ftw) saying that there was an unauthorized start of my vehicle at 4:09 AM on 1/9/09. I ran upstairs and both my cars were gone. I called 911 immediately and circled my neighborhood but they were no where to be found. Most likely both flat-bedded or towed out since neither car could actually start at the time.
The first....
**Stolen** from Chantilly/Herndon, VA
1999 Honda Civic Si
Electron Blue Pearl
License plate: 1UPEM1 ("Drive Smart" vanity tags)
Identifying features: 15" Advan RG Wheels, K20a2 engine, Hybrid-Racing windshield banner, no front bumper, jdm everything.
Anti-theft devices: "Club" on steering wheel, completely dead battery (couldn't roll start it, jump it, anything, it wouldn't hold a charge....i had already tried lol)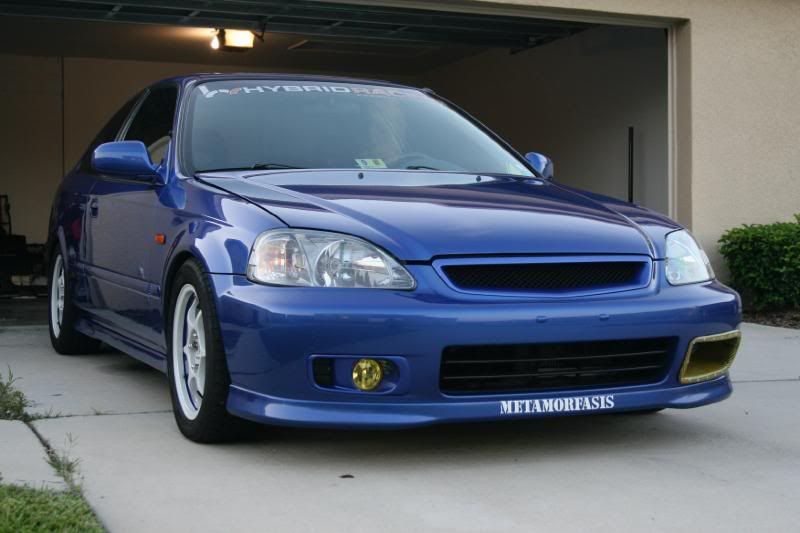 **Please note, the front bumper was not on the vehicle when it was taken**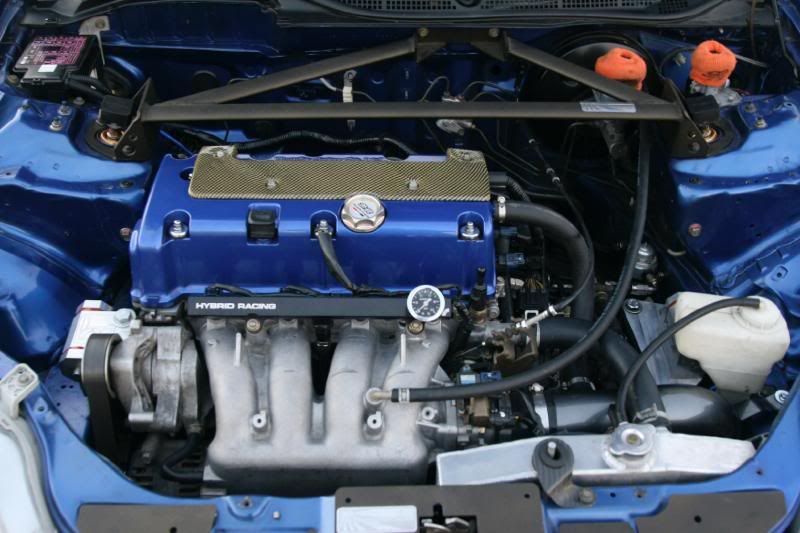 Please be on the look out for the vehicle or any parts that might be floating around in the next few days, weeks, months, etc. If anyone has any information that leads to an arrest/conviction please contact me immediately at
703-909-3113
(Andrew) and you will receive a
$2,000 cash reward
. I'm not f*u*c*k*ing around, there is a bounty out on someone's head.
The second.....well that's already been retrieved thanks to Lo Jack, nuff said.
01-12-2009, 08:43 AM
Re: Stolen Thread - read before posting any new threads
---
Anyone who posts information here that does NOT pertain to a stolen car/car parts/whatever will be issued warnings, followed by an infraction.

I'm tired of deleting all the useless bs in the thread because you people refuse to read.
01-12-2009, 09:00 PM
before you were here
Join Date: Feb 2003
Location: track days
Posts: 446
Re: Stolen Thread - read before posting any new threads
---