Pitbull Front Headlift and Spooled Rear Stands
07-09-2014, 10:18 AM
Registered member
Join Date: Oct 2007
Location: Harrisonburg, VA
Posts: 602
Likes: 0
Received 0 Likes on 0 Posts
Pitbull Front Headlift and Spooled Rear Stands
---
Chris
Harrisonburg or Fredericksburg, VA (in Fred once a month)
PM or Text 540-379-8196

$225 --> Now $190
Nothing is for sale EXCEPT for the stands.
Bike is sold.

Looking to sell my Pitbull stands. Reason for selling is because I recently sold my R6 and I no longer have a need for these. Was planning on keeping for my next bike but decided to hold off for awhile. Both stands are used but the front stand is near new condition. The rear stand is adjustable to fit nearly any swing arm width.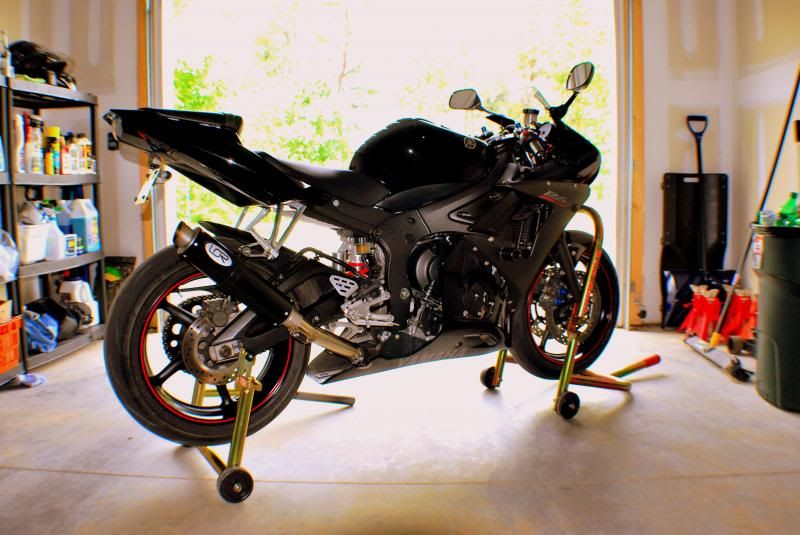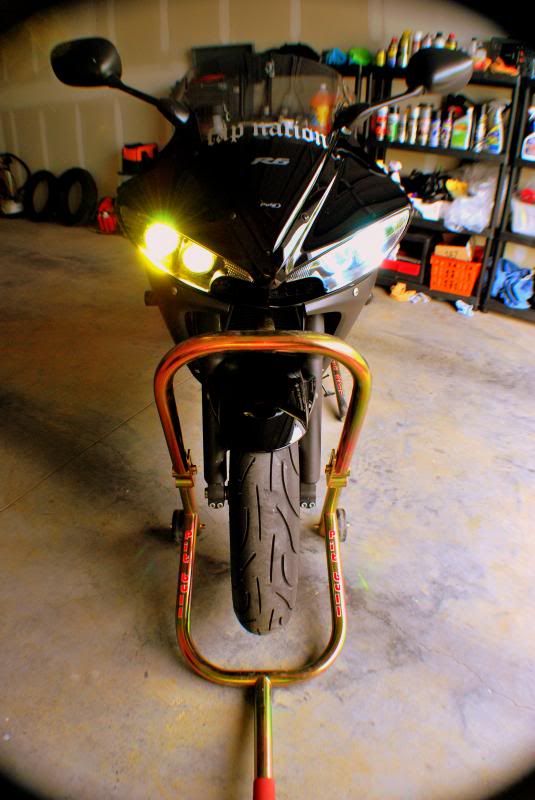 ---
Last edited by JDMVirus; 09-02-2014 at

07:54 AM

.
07-09-2014, 11:44 AM
Saabing Around
Join Date: Sep 2007
Location: Williamburg
Posts: 1,446
Likes: 0
Received 0 Likes on 0 Posts
Re: Pitbull Front Headlift and Spooled Rear Stands
---
how much for just the front?
07-14-2014, 11:20 AM
Registered member
Join Date: Oct 2007
Location: Harrisonburg, VA
Posts: 602
Likes: 0
Received 0 Likes on 0 Posts
Re: Pitbull Front Headlift and Spooled Rear Stands
---
07-21-2014, 08:10 AM
Registered member
Join Date: Oct 2007
Location: Harrisonburg, VA
Posts: 602
Likes: 0
Received 0 Likes on 0 Posts
Re: Pitbull Front Headlift and Spooled Rear Stands
---
07-29-2014, 09:32 PM
Registered member
Join Date: Oct 2007
Location: Harrisonburg, VA
Posts: 602
Likes: 0
Received 0 Likes on 0 Posts
Pitbull Front Headlift and Spooled Rear Stands
---
07-31-2014, 08:31 AM
Registered member
Join Date: Oct 2007
Location: Harrisonburg, VA
Posts: 602
Likes: 0
Received 0 Likes on 0 Posts
Pitbull Front Headlift and Spooled Rear Stands
---
Bump for a price drop. $200
08-06-2014, 02:41 AM
Registered member
Join Date: Oct 2007
Location: Harrisonburg, VA
Posts: 602
Likes: 0
Received 0 Likes on 0 Posts
Pitbull Front Headlift and Spooled Rear Stands
---
08-19-2014, 06:52 PM
Registered member
Join Date: Oct 2007
Location: Harrisonburg, VA
Posts: 602
Likes: 0
Received 0 Likes on 0 Posts
Pitbull Front Headlift and Spooled Rear Stands
---
08-24-2014, 01:02 PM
Registered member
Join Date: Oct 2007
Location: Harrisonburg, VA
Posts: 602
Likes: 0
Received 0 Likes on 0 Posts
Pitbull Front Headlift and Spooled Rear Stands
---
09-02-2014, 07:55 AM
Registered member
Join Date: Oct 2007
Location: Harrisonburg, VA
Posts: 602
Likes: 0
Received 0 Likes on 0 Posts
Re: Pitbull Front Headlift and Spooled Rear Stands
---