1997 Yamaha Vmax
01-28-2015, 02:12 PM
2BAG
Join Date: Jun 2007
Location: chester
Posts: 60
Likes: 0
Received 0 Likes on 0 Posts
1997 Yamaha Vmax
---
Name: BoB
Location: North Chesterfeild
Means of contact: Call or text (804)712-4747 Or email
[email protected]
(email preferred)
Price: $4500
Description: Up for sale is my 1997 yamaha Vmax.
New front and rear Shinko tires, rear tire is a 170 instead of a 150 for better control.
New rear brake rotor and brake pads front and rear
Rebuild clutch master cylinder
New clutch pack installed with the wave springs removed and a stronger pressure plate installed
Magnetic drain plug
New rear adjustable shocks, that give it a solid yet very comfortable ride over the stock shocks
Recovered seat
Stage 7 carb upgrades with air filters
Plastidip black paint with glossifier protecting a nice silver paint job underneath
All fluids have been changed and are fresh.
Foldout front highway pegs.
Kerker single exit exhaust with a removable baffle that was just repacked. It is not as loud with the baffle but still has a nice low tone too it, remove the baffle and you have a loud dragster sound.
New spark plugs and fuel filter.
This is an excellent bike to own. The pictures should speak for themselves. If you have any further questions please email for the fastest response or leave a voice mail on my phone due to my office having horrible service. WAIT! you love the bike and you want the bike but you don't know were to keep it till riding season? I am willing to sell the bike and then store it in my garage till riding season begins under an agreement!
Possibly interested in trade of equal value, just shoot and offer and we can work it out.
Pictures:
[IMG]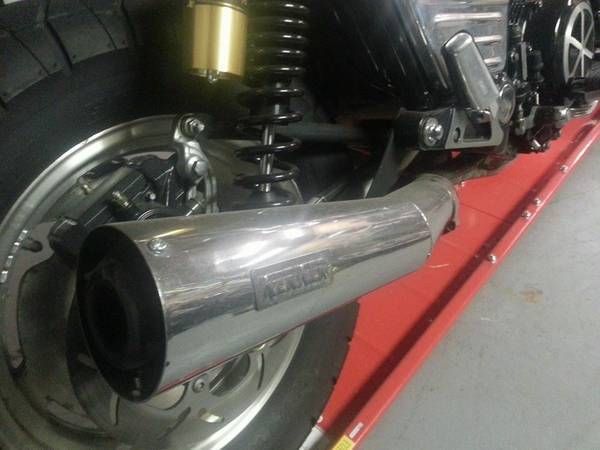 [/IMG]
[IMG]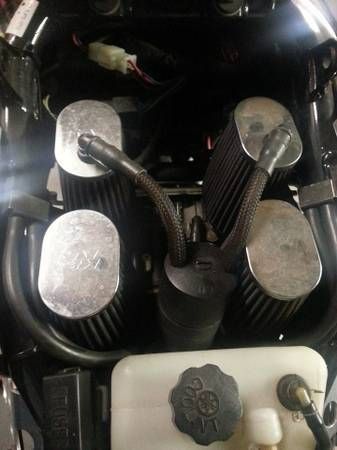 [/IMG]
[IMG]
[/IMG]
[IMG]
[/IMG]
[IMG]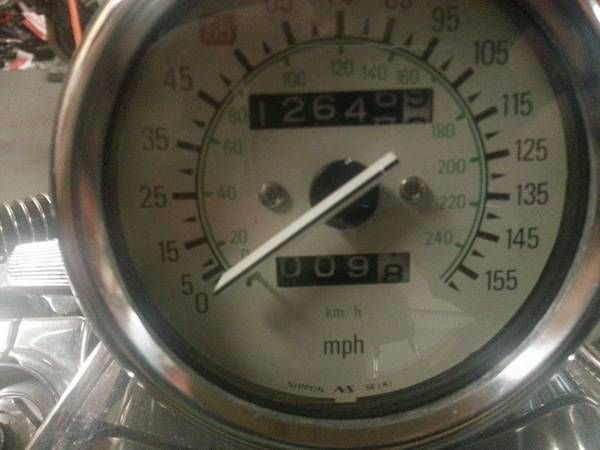 [/IMG]
[IMG]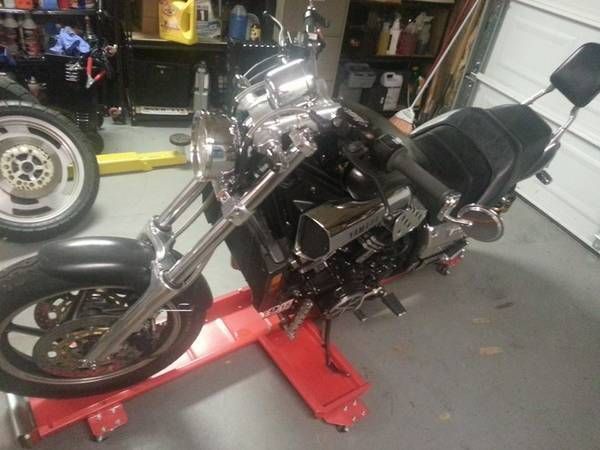 [/IMG]
02-02-2015, 08:28 AM
2BAG
Join Date: Jun 2007
Location: chester
Posts: 60
Likes: 0
Received 0 Likes on 0 Posts
Re: 1997 Yamaha Vmax
---
02-03-2015, 07:56 AM
[OO=[___]=OO]
Join Date: Nov 2007
Location: Richmond, VA
Posts: 1,571
Likes: 0
Received 0 Likes on 0 Posts
Re: 1997 Yamaha Vmax
---
Bike is super legit, and sounds AMAZING. Seller ugly as hell, but I guess he's an alright dude.
02-07-2015, 07:20 PM
Is in ur head, why?
Join Date: Oct 2005
Location: Portsmouth
Posts: 1,795
Likes: 0
Received 0 Likes on 0 Posts
Re: 1997 Yamaha Vmax
---
04-20-2015, 12:26 PM
2BAG
Join Date: Jun 2007
Location: chester
Posts: 60
Likes: 0
Received 0 Likes on 0 Posts
Re: 1997 Yamaha Vmax
---
Thread
Thread Starter
Forum
Replies
Last Post