01 GSXR fiberglass Race tail
09-11-2014, 02:51 PM
01 GSXR fiberglass Race tail
---
Name: Josh
Location: Richmond
Means of contact: Thread
Price: $50 OR TRADE FOR 7.62X39, 22LR or 22 MAGNUM ROUNDS...would love to have some magnums.
Would also consider something other than forza 5 or titanfall for the xbox one. Please don`t offer me honda shit, i don`t have any need for that crap.
Description: Very light, fiberglass race tail for the 01 gsxr, it can also fit the 96-99 SRAD but will take some modification the the subframe.
To install on a SRAD you will have to cut you cargo box in half, remove the rear portion of sub frame, grind off the cargo latch and install a plate and two tabs to bolt the thing down to. I can show you how, but i won`t do it for you. You may also need to trim slightly to fit the srad seat.
This thing is rough, it`s been down, it`s been tracked and frankly it`s beat, thus the cheap price. But if you want to get rid of your SRAD tail easily or want something for track use then this tail will do just fine. I WILL NOT deliver outside of the Richmond tri cities area. I don`t mind this thing hanging up on the wall by my bike for another few years.
Pictures:
SAME IDENTICAL TAIL ON MY LAST SRAD, i`ve had multiples of the same tail and usually run an LED CBR 954 tail light with home made brackets...shit looks like tits.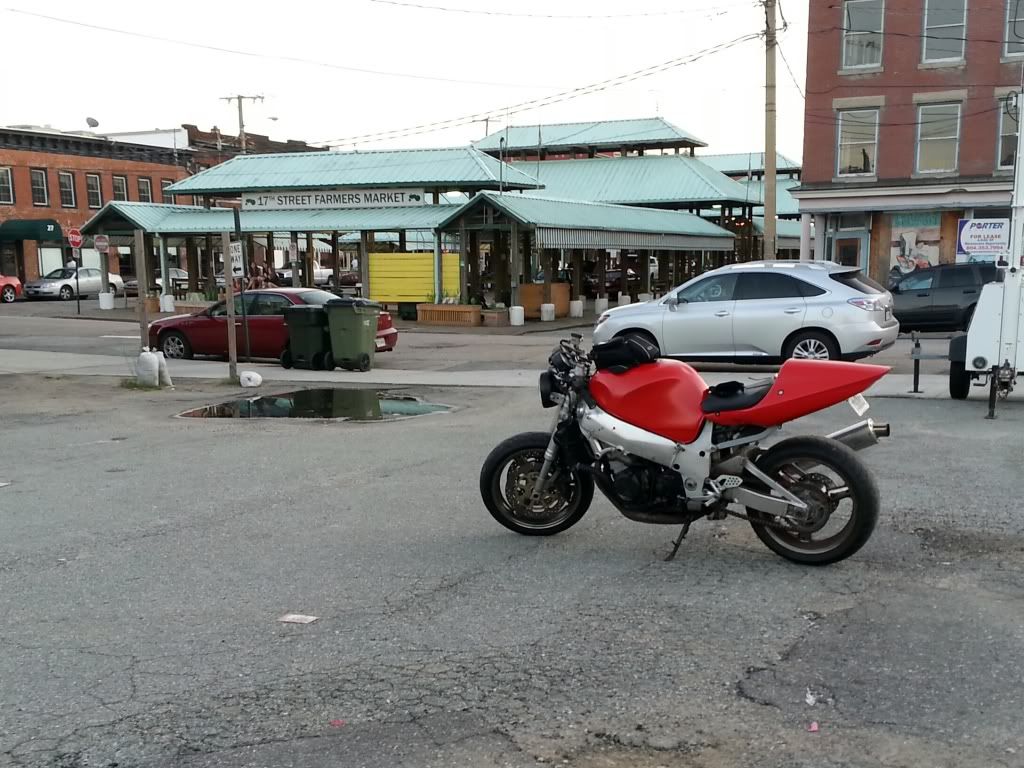 ---
Last edited by Hooch; 09-11-2014 at

04:14 PM

.