MD:500+whp Element Built & Tuned 2004 STi, 30k invested
12-04-2008, 06:19 AM
Registered Member
Join Date: May 2008
Location: MD
Posts: 44
Likes: 0
Received 0 Likes on 0 Posts
MD:500+whp Element Built & Tuned 2004 STi, 30k invested
---
Video:
http://videos.streetfire.net/video/M...gue_198867.htm
Will consider trades
Well I have had the car for almost 3years now and got the car completely stock in Dec 2005 with 9500 miles on it. This Car is an absolute blast to drive and idle's like stock even with the cams, and @30psi is scary fast!!!. I wanted the motor built on this car to make/handle 600awhp+ but I didn't do the heads. There is no Ebay special parts to be found on this car, only performance proven parts where chosen for my car.
Reason for the Sale
: Wife is Pregnant and the baby comes first
The Facts
:
I just had the car tuned and I recently replaced Brake,Tranny&Diff fluid, rotors, brake pads, tires and header, battery, BOV, Fuel System
Mileage
: car has under 54,000
Motor Build
: done in July 07 with 33k(by Element Tuning)
Body
: has 3 door dings(thanks to inconsiderate careless people), and one other not sure how to decribe it(not large maybe 2"), Bumper/hood also has some scratches and rock chips normal highway wear and something bounce'd up and hit me on the highway and took some paint with it on the passenge side of the bumper(I can get pic's upon request)
Interior
: Sparco stuff has been in the car for about 10months , stock stuff is still in good condition, the passenger side door speaker is currently not working haven't had chance to take the door apart to look at it, they were upgraded to infiniti's also comes with the 2din 6cd subaru radio
H.Power
:
[email protected]
Pump/Hydramist
[email protected]
110/Hydramist
http://forums.nasioc.com/forums/show....php?t=1637621
Originally Posted by
Element Tuning
Congratulations Scott. Those are serious numbers!
The number is the number but sometimes it's best quantified when a dyno reads unusually low with something of relevance. Another car I tuned, MD05STi has run 10.4 at 135 and his car (very similar to this one) dynoed 540 whp. 700hp Sti dynoed 599 whp on this dyno and trapped at 139 mph. I know what the power numbers equate to at the track and that's what really matters.

The race gas tune on this car is not conservative :lol: It's a drag race map and not a road race map. We could have made a little more power using VP C16 instead of Sunoco 110 with water injection (80% water 20% meth) but it's readily available. I would have likely dropped the power by about 20 for road racing.

None the less 537whp is big power!
Power&performance
Engine Control
:
Element Hydra Nemesis Engine management system 2.5
Wid ban 02
Launch Control
Flat Foot shifting
Motor
:
CP Custom Spec Forged Race Pistons OEM Bore w/rings 9.5:1 compression
Element tuning rods
Cosworth camshafts 278/274
Cosworth Valves/spring/retainers
ARP Head studs
Element competition catch can
NGK 1 step colder spark plugs
Drivetrain
:
Clutchmaster Stage 4 clutch
Turbo
:
Element GT65 Turbocharger
Element Steel Braided Oil Line
Intake
:
K&N Cone Filter
Element 4" inlet
Exhaust
:
Perrin equal length Headers
Element rotated EWG up-pipe
Turbosmart Ultragate 38mm Waste gate
Element custom rotated Down Pipe
HKS Carbon Ti exhaust catback exhuast
Fuel delivery
:
Ultimate Racing Rails
Ultimate Racing 1000cc Injectors
Bosch 044 Fuel pump
JDM TGV deletes
Cooling
:
Turbo XS Front Mount Intercooler
Turbosmart Raceport Blow Off Valve
Zerosports Thermostat
Koyo Radiator(upgraded cap)
Exterior
30% Tint
CF s202 Replica wing
CF seibon reverse hood scoop
2006 Tail lights
Clearded Headlights w/PIAA Silver/orange Blinker lights
Rally Armor Mud Flap
Interior
Sparco Pro 2000's
Sparco Custom Blue Inlay
Sparco Silver Harness bar
Sparco Silver 2"cam lock Harness
Sparco suede blue shoulder pads
Sparco Lap 5 Steering wheel/& boss
Sparco Steering wheel quick release
Defi Center Gauge Pod
Defi Control Unit
Defi 60mm Fuel Pressure Gauge
Defi 60mm Oil Pressure Gauge
Defi 60mm EGT Gauge
Turbosmart EBoost2 Gauge
Autometer Dual Dash Gauge Pod
Aquamist Injection Flow Gauge
Stewart&Waner Fuel Pressure Gauge(not hooked up)
Custom STi Floor Mats
Suspension&Handling
Megan Racing Track Coilovers
Cusco Front Strut bar
Greddy Rear Strut Bar
Perrin Rear Endlinks

Braking
DBA 5000 Slotted Front Rotors
DBA 4000 Slotted Rear Rotor
EBC Yellow Stuff Brake Pads
Agency Power Steel Brake lines
Wheels&Tires
Prodrive GC-05 17x8 +46
Rays Black Lugs
Kumo all seasons tires 235's
I have spent over $30K on this car
, not including the purchase price
$25k
as it sits
$23,500
Minus Strut bars, Sparco interior piece's, & defi gauges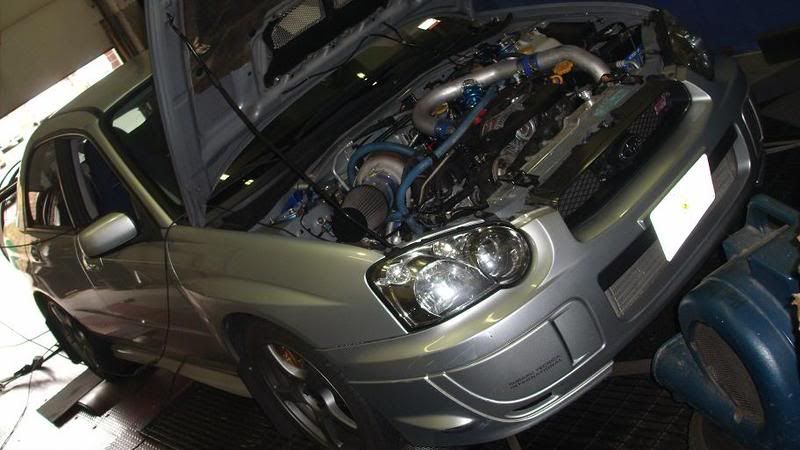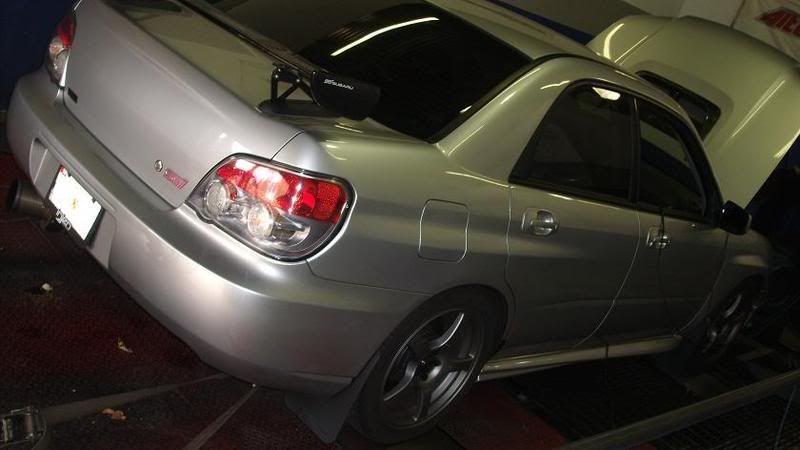 ---
Last edited by PSM-04-STi; 12-04-2008 at

08:40 AM

.
12-10-2008, 03:28 PM
Registered member
Join Date: Aug 2007
Location: Richmond/Yorktown
Posts: 500
Likes: 0
Received 0 Likes on 0 Posts
Re: FS MD:500+whp Element Built & Tuned 2004 STi, 30k invested
---
Come on man, it's a 4 door, you're gonna need something to kart the baby around in.
Never the less, good reason to sell, very responsible.
And SICK STi
12-13-2008, 05:59 PM
'06 Civic si
Join Date: Sep 2004
Location: newport news
Posts: 372
Likes: 0
Received 0 Likes on 0 Posts