Mazda miata autocross car, trailer, and every spare part needed
06-16-2015, 06:24 AM
Registered member
Join Date: Nov 2006
Location: chesapeake
Posts: 383
Likes: 0
Received 0 Likes on 0 Posts
Mazda miata autocross car, trailer, and every spare part needed
---
SOLD: Thanks!
Name: Jay Sawyer
Location: Chesapeake
Means of contact: call or text 7574691419
Price: $12,500
Description:
I am considering getting rid of my track car and trailer set-up. Good running car fires right up purchased it from the owner of All Aspects a local race, track and tuning shop here in Chesapeake. We had another car before and completely stripped the entire car for spare parts for this car after having All aspects go through that motor transmission and rear end doing timing belt water pump and full fluid changes on previous motor trans and differential. That motor and the one currently in the car are 1.6 liter 5-speeds. The trailer is very nice plenty of room for spare parts and tools with the car in the trailer.
The picture of the red Miata is the previous car that got stripped down for spare parts
As of now I want to sell them together this is a great setup to pickup and go to the track the very next day and tear it up!
If I had to separate them i would want to sell the car first....
The trailer is a 2012 25ft lark dual axle trailer with 5 brand new tires less than 200 miles on them. we have a toolbox mounted in there that i may or may-not leave in there depending on the deal. very clean pulls great also have a heavy duty hitch and extra sway bars a i may include as well.
1991 Mazda Miata MX-5 track ready with every spare part needed
5-speed
with hard top $1000
lowered on Ground Control Coilovers $750
Koni Shocks $700
15X9 wheels through 949 racing with street tires $1100
hard dog roll bar $1000
quick disconnect steering wheel $500
5.0 harness driver and passenger
Kirkley seats
heat ac and radio delete with aluminum incloser and iPhone holder to control go-pros
mishimoto radiator
gutted exhaust
timing belt about 2 years old
along with water pump seals and gaskets replaced
plugs and wires just replaced less than 100 miles
2 sets of wheel spacers 1/8 and 1/2 i believe would have to double check
Parts removed for weight loss:
--soft top removed
--luggage rack removed
--ac system removed
--power steering removed
--carpet in rear of the car and truck area
NEW STILL IN BOX:
ARP extended wheel studs $160
brake kit including $350
-Pads
-rotors
-steel brake lines
-high temp fluid
one oil filter
poly bushing kit for all entire suspension $450
black taillights $250
another Mishimoto radiator with dual fans $279
EXTRA PARTS:
1.6 motor
New. . .
-timing belt
-water pump
-thermostat
-seals and gaskets for typical wear items and leaking oil pressure switches
-power steering removed already
- a/c system removed already
-Motor ran perfect when removed out of previous car, ready to drop in and go
5-speed transmission just had fluid change
two rear ends one possible LSD (limited slip) stock rear end had fluid change
Driver and passenger fender
Hood
center console
Deck lid (trunk)
stock taillights
headlights
front bumper
Rear bumper
Stock wheels with great tires softer compound
driver door completely gutted
passenger door stock
SUSPENSION PARTS:
all upper and lower control arms (sandblasted and cleared)
rear subframe (sandblasted and cleared)
all four hub assembly's (sandblasted and cleared)
the stock rear end is also Sandblasted and cleared Not the one currently in the car
Call text or email.
Tags: race track racecar trackcar autocross vir goodyear carhauler hauler trailer flatbed mx-5 miata mazda nasa trackready
Pictures:
[IMG]
[/IMG]
[IMG]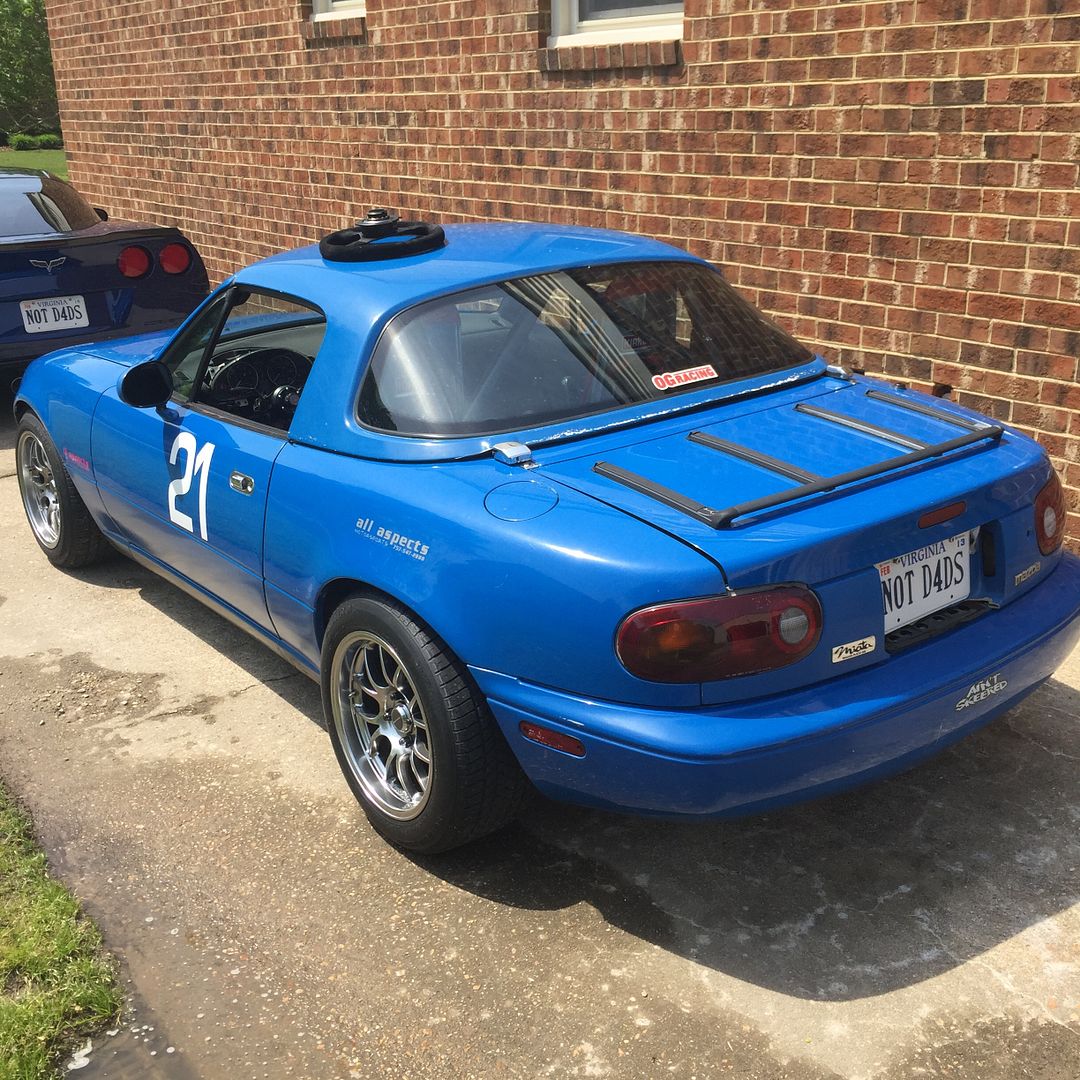 [/IMG]
[IMG]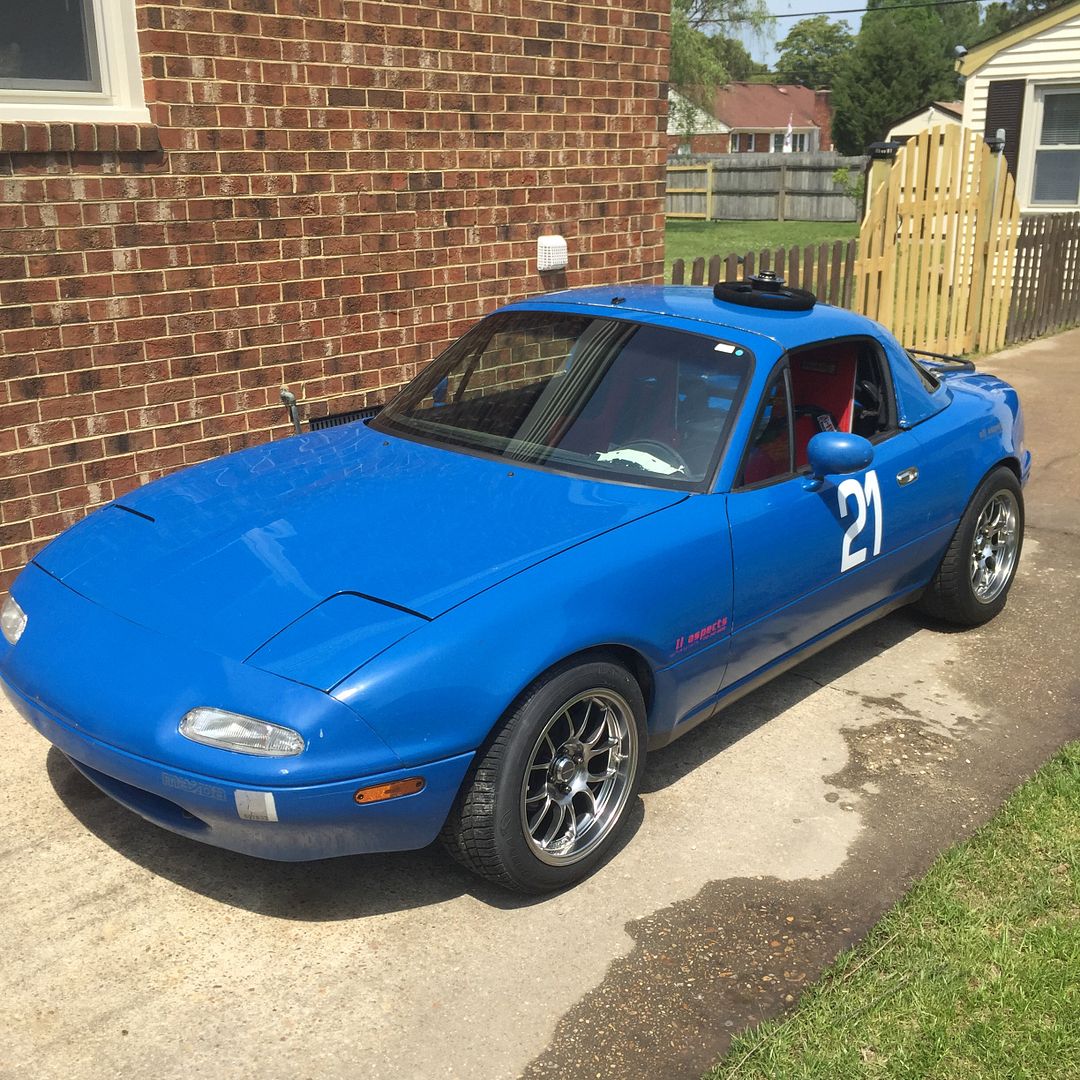 [/IMG]
[IMG]
[/IMG]
[IMG]
[/IMG]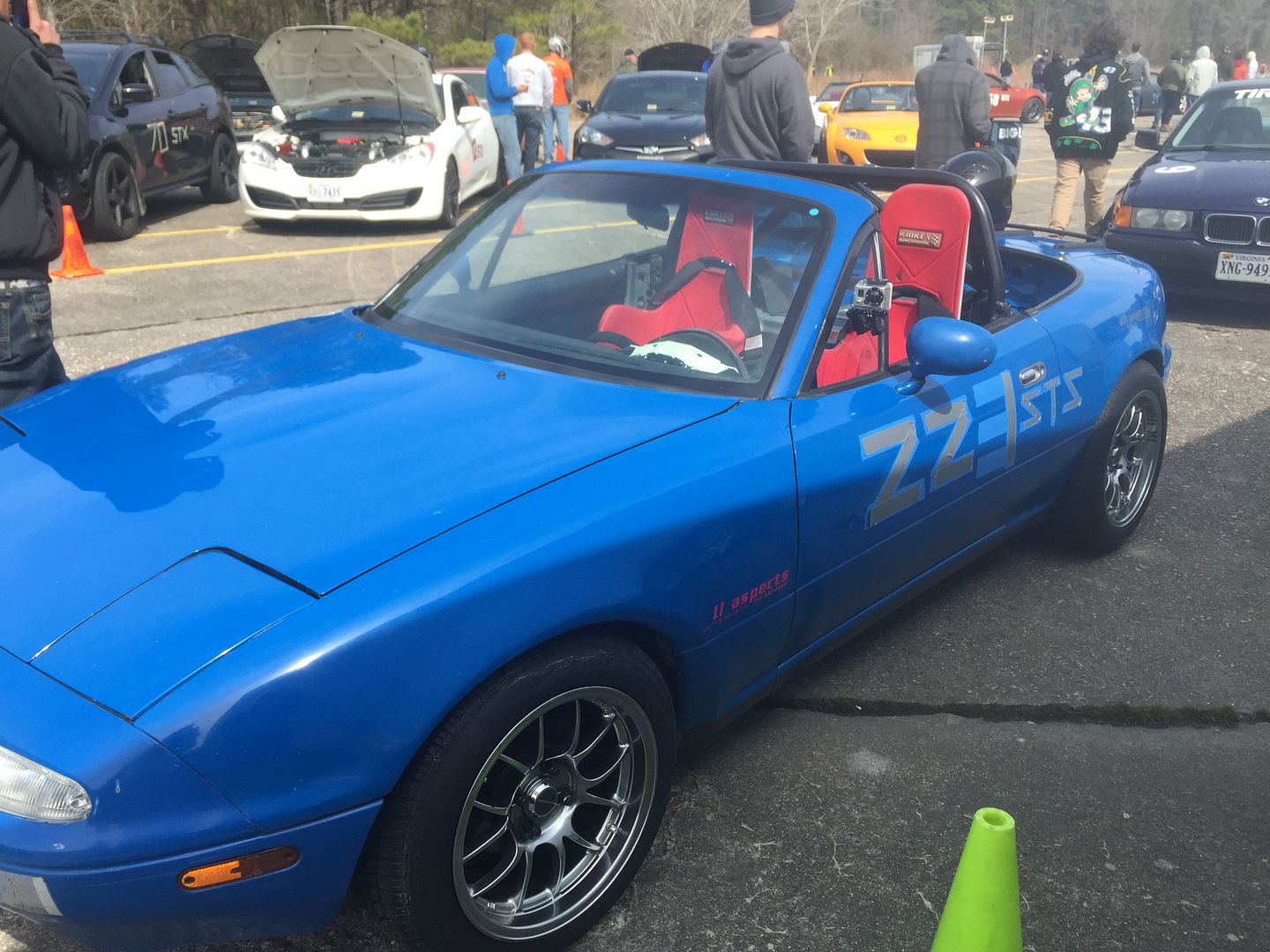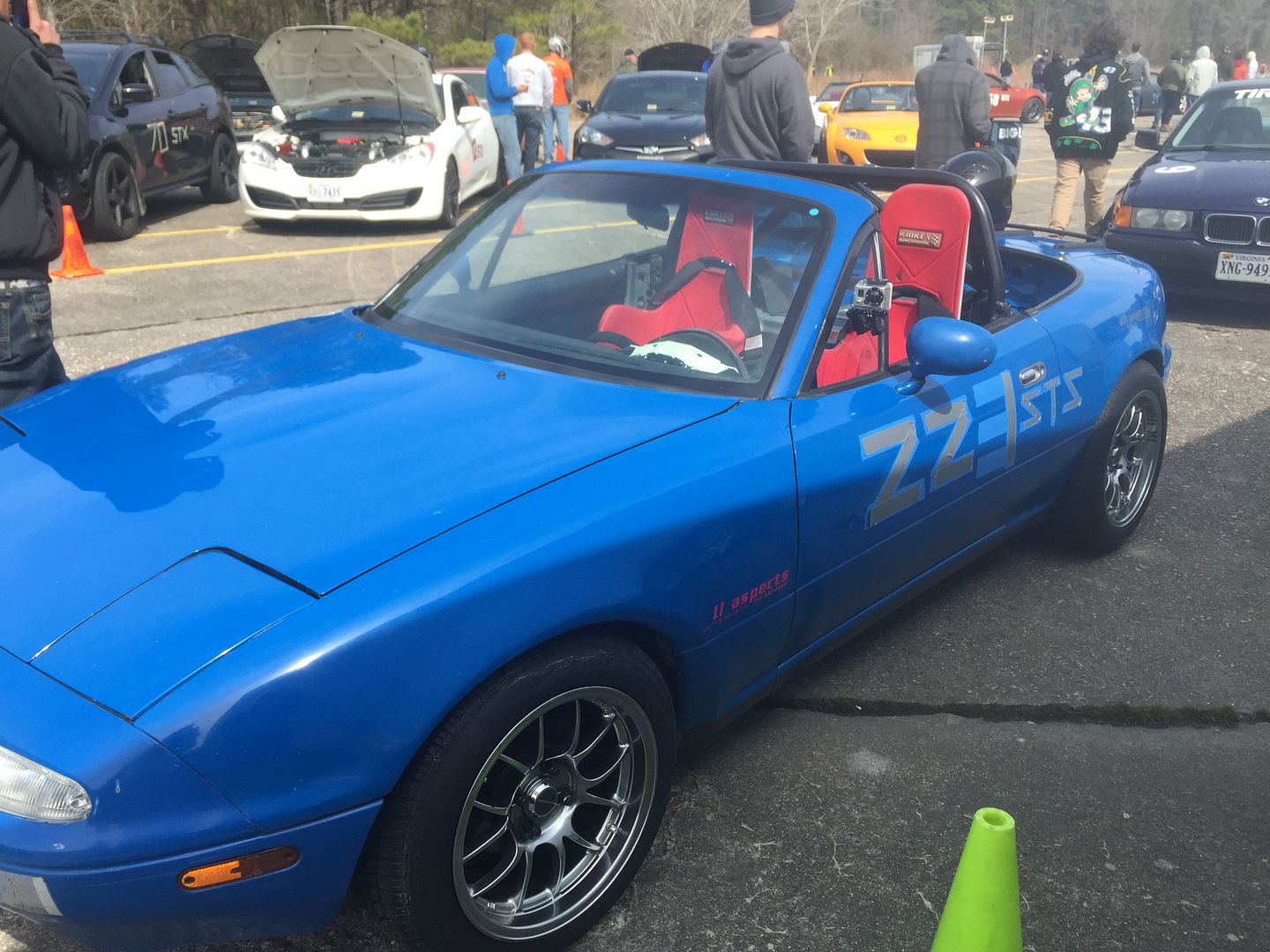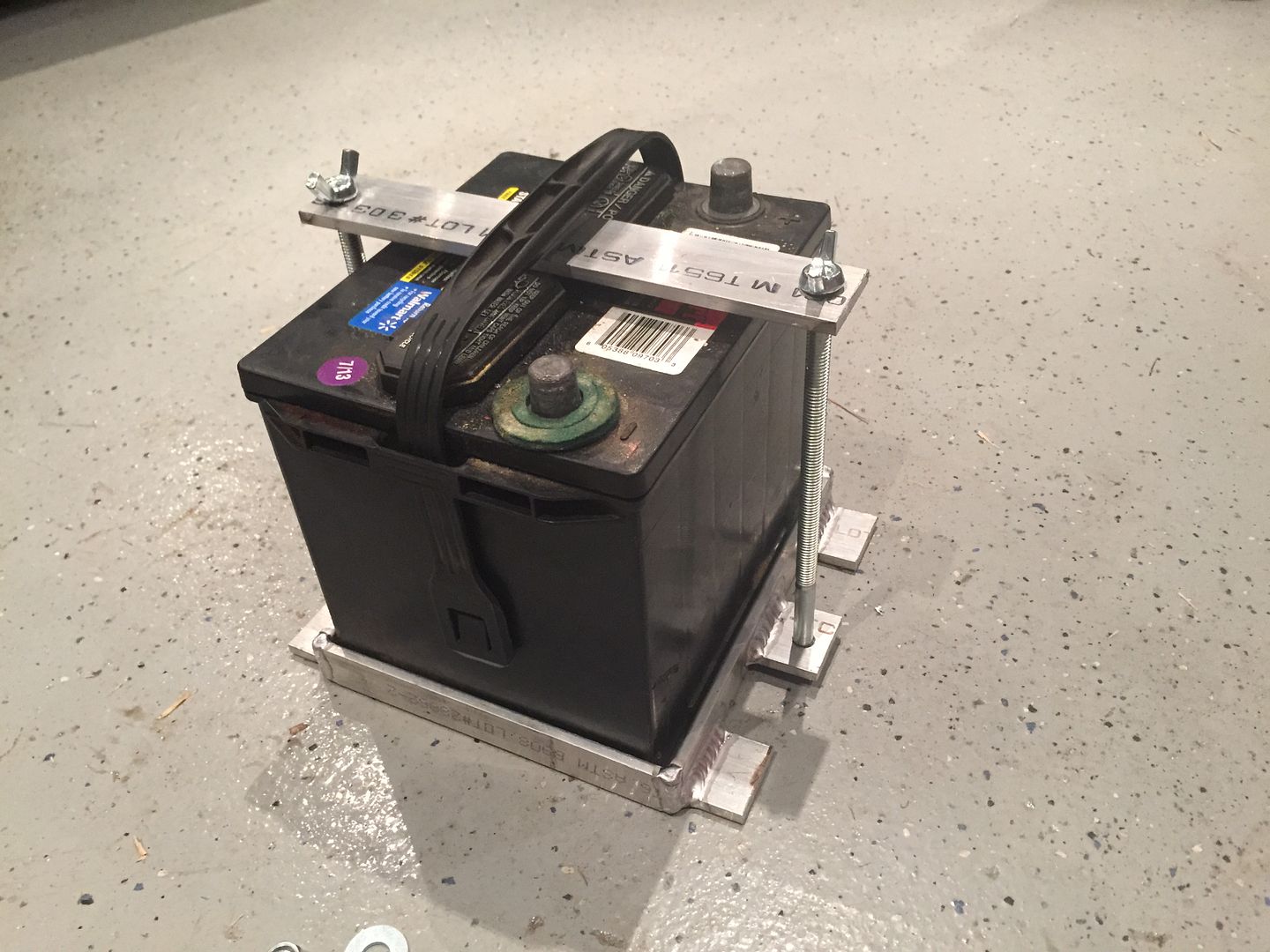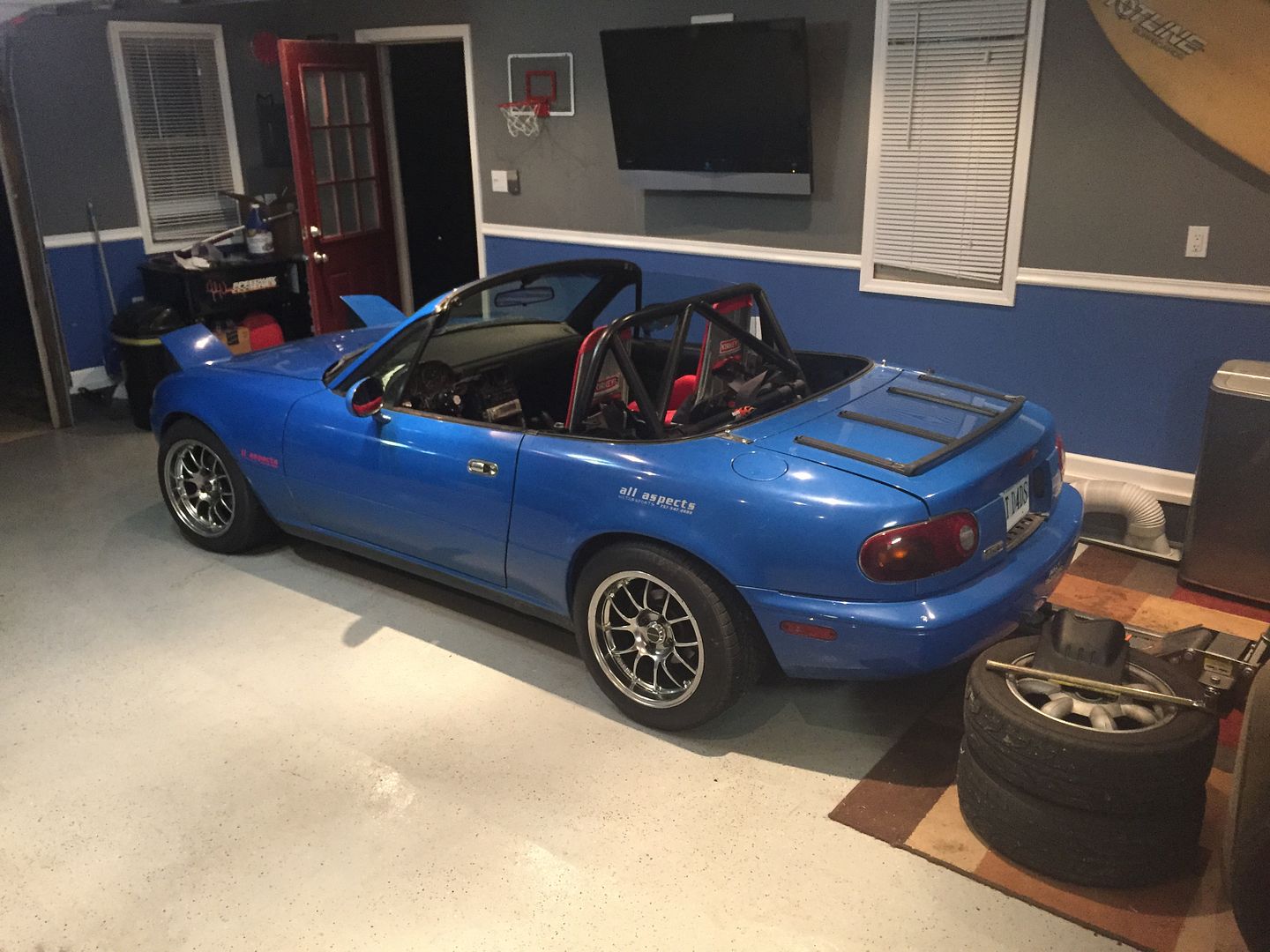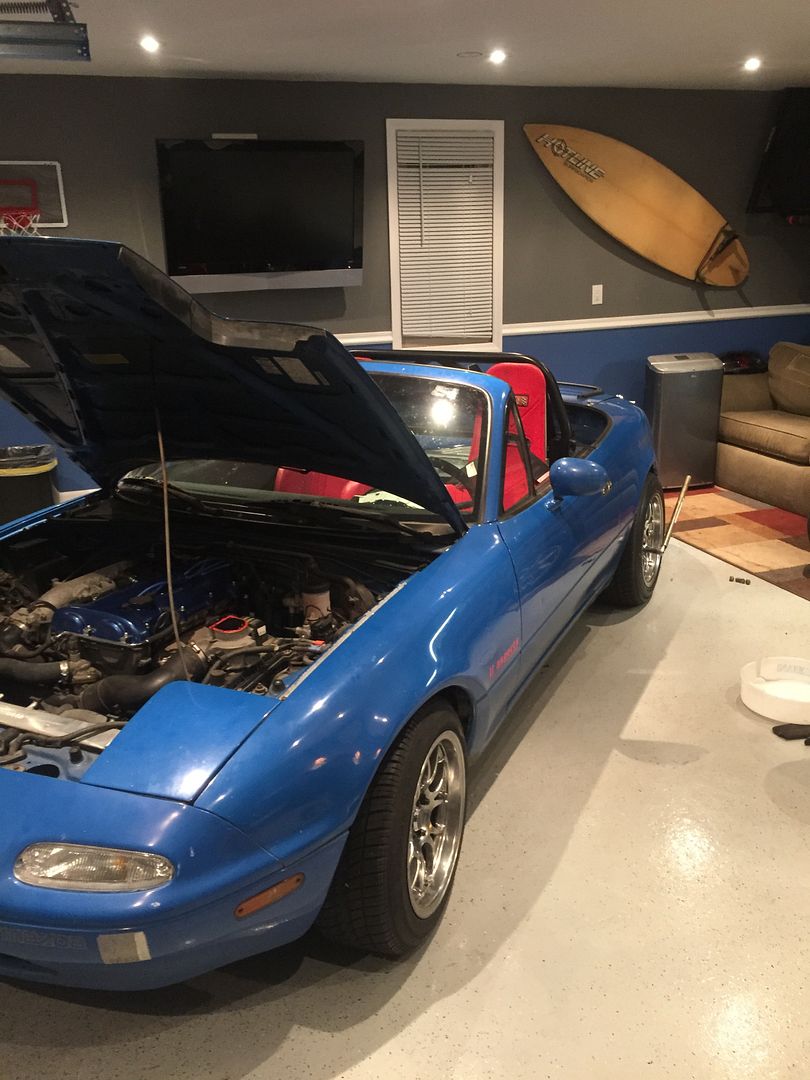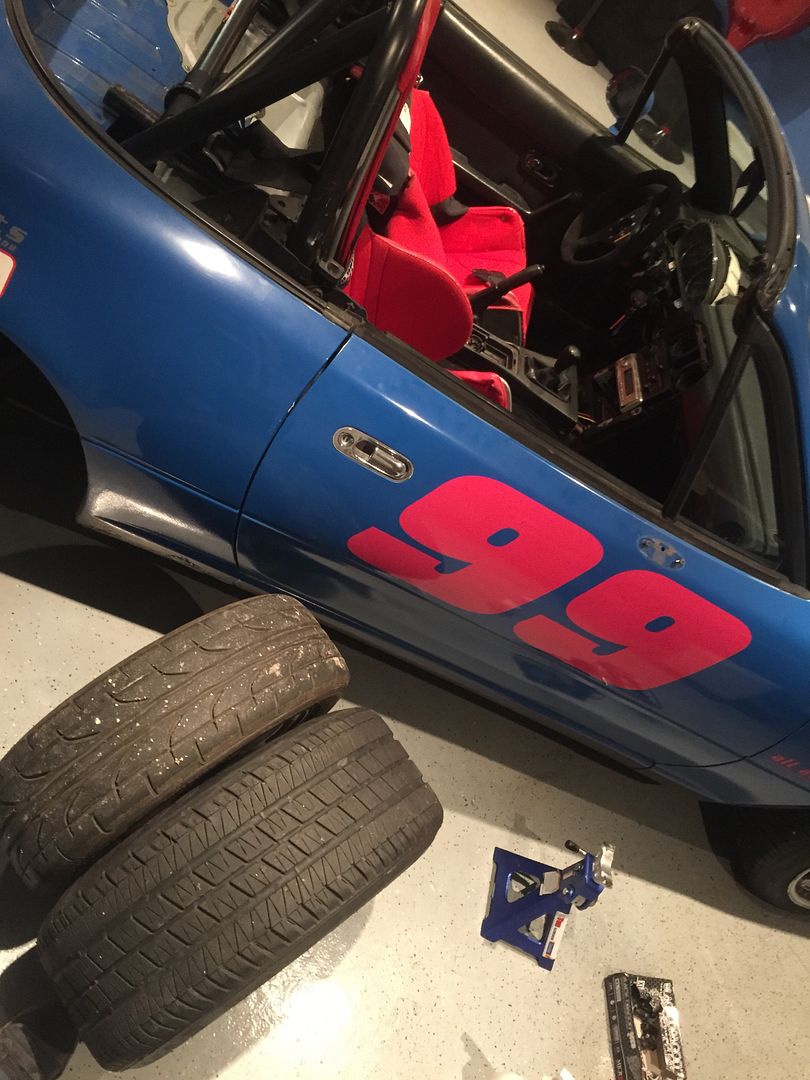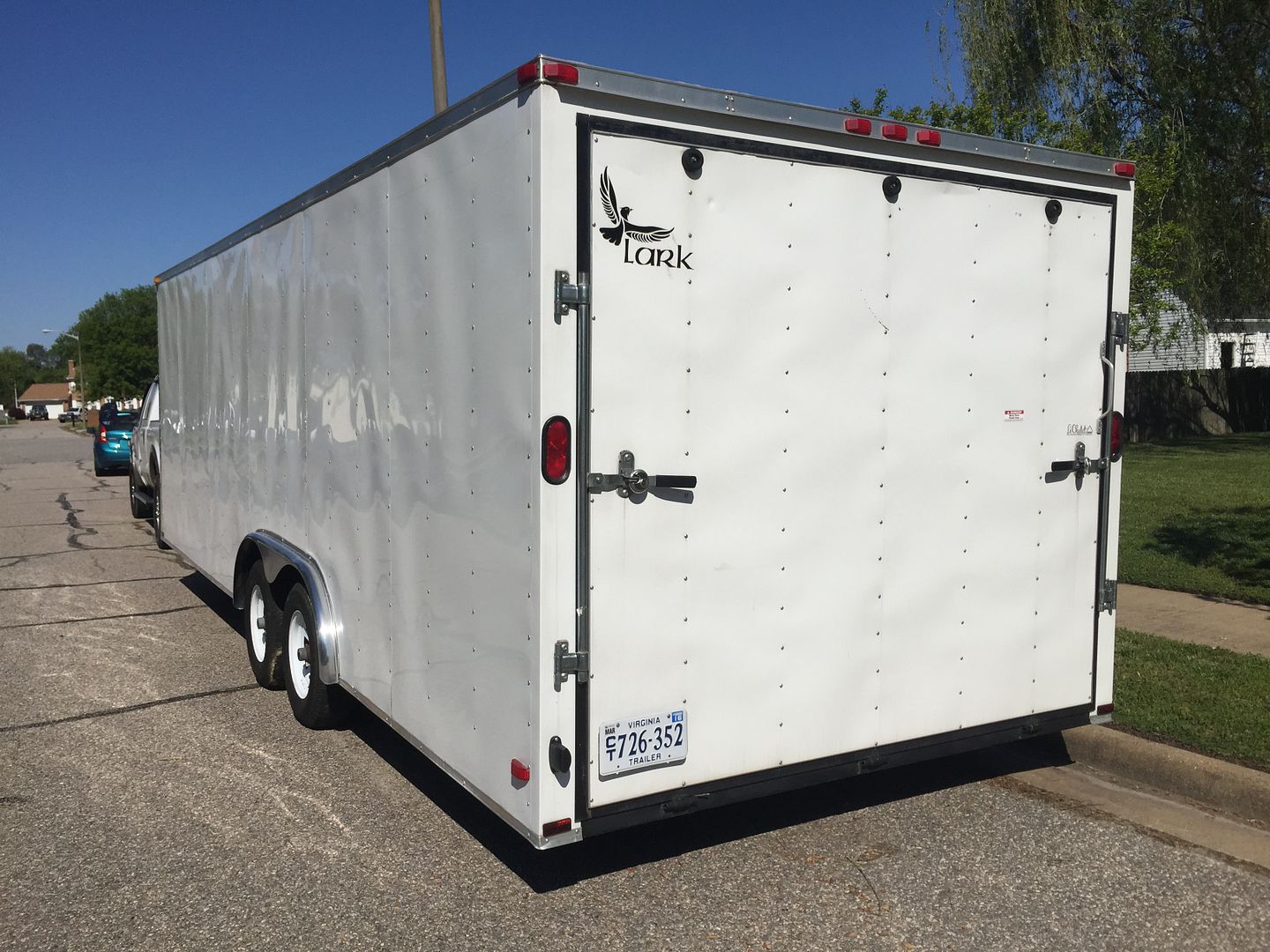 ---
Last edited by gotturns; 08-19-2015 at

01:53 PM

.
06-26-2015, 09:48 AM
Registered member
Join Date: Nov 2006
Location: chesapeake
Posts: 383
Likes: 0
Received 0 Likes on 0 Posts
Re: Mazda miata autocross car, trailer, and every spare part needed
---
06-26-2015, 10:59 AM
Re: Mazda miata autocross car, trailer, and every spare part needed
---
If you feel like selling just the 6UL's or roll bar, let me know. I may want that poly bushing kit too.
08-19-2015, 01:53 PM
Registered member
Join Date: Nov 2006
Location: chesapeake
Posts: 383
Likes: 0
Received 0 Likes on 0 Posts
Re: Mazda miata autocross car, trailer, and every spare part needed
---
Thread
Thread Starter
Forum
Replies
Last Post
Engine / Exhaust / Drivetrain