2004 STI big turbo JBP
02-23-2015, 09:55 AM
Registered member
Join Date: Feb 2013
Posts: 83
Likes: 0
Received 0 Likes on 0 Posts
2004 STI big turbo JBP
---
Name: Mike
Location: Greer SC
Means of contact: text 8648848301
Price: $17000obo
Description: Well unfortunately the time has come that I have to part ways with my beloved STI, i love this car and didn't see myself doing this but times have changed and it's time to let her go! She has a lot of time, money and hard work in the car and I'll list some of the stuff below!
First of all it has a new low mileage long block that was just installed at 82k miles and has already been broken in. I will be happy to discuss further details about that with interested parties. All timing was done along the way, with new belt, water and oil pump. Everything along the way while the motor was out was replaced!
-Goods
Upgraded turbo ATP Garret gt30r(stock location)
Tial external wastegate
Grimmspeed uppipe and dump tube
DW 1000cc fuel Injectors
APS turbo back exhaust
APS stealth FMIC with piping(sprayed black)
APS bov
TGV deletes
Short shifter
Brand new stage 2 exedy clutch, already broken in
Tien Coilovers with camber plates
Defi gauges
Brand new 18x9.5 wedsport wheels
Aftermarket radio/ wired for subs
Probably more stuff I'm forgetting, but all these mods are high quality parts and none are cheap at all! Money was not spared on this build.
Street tuned on 18psi which is a very conservative tune and safe! Capable of way more if next owner wants a new tune and turn it up!
-Cons
Has a rebuilt theft SC title, the car has NEVER been in an accident, simply had interior theft and was replaced with 07 interior. Will be more than happy to give VIN to serious parties.
5th gear has a slight grind on downshift, unless Rev matched.
Paint has dings here and there, it's a 10+ year old car with original paint still so expected. Java Black Pearl was only a limited number produced.
With all of that being said I am going to start the pricing at $18,000 or best reasonable cash offer! There is so much money invested in the car that would amount to way more but I'm ready to take a loss. It's not easy finding a low mileage 2004 sti in JBP with the amount of quality mods mine has! Now I will consider partial trades but they must have a decent amount of cash on top with any of the trades! Will take a clean turbo 240sx with lot of cash, same with srt4,# or a nice clean s2000 and a little bit of cash. Open to others but please read on my wants for trades. I would prefer to sell for cash though!# Only straight trade i would consider is a stock 2011 wrx or evo X.
Also would be interested in low mileage m3 or m5m
My cash price is negotiable, trade value is firm!#
Please text me at 864-884-8301 with any questions!# Texting works best with me with my work schedule, please be patient, I will respond back no matter if interested or not! Thankyou for your time and please only serious inquiries!
Pictures: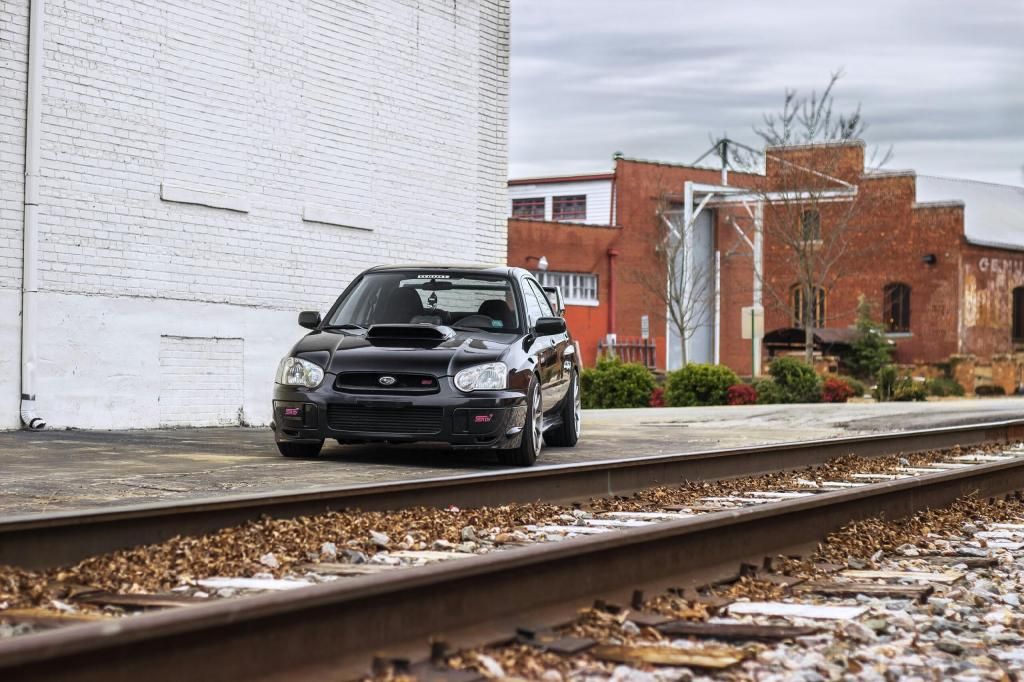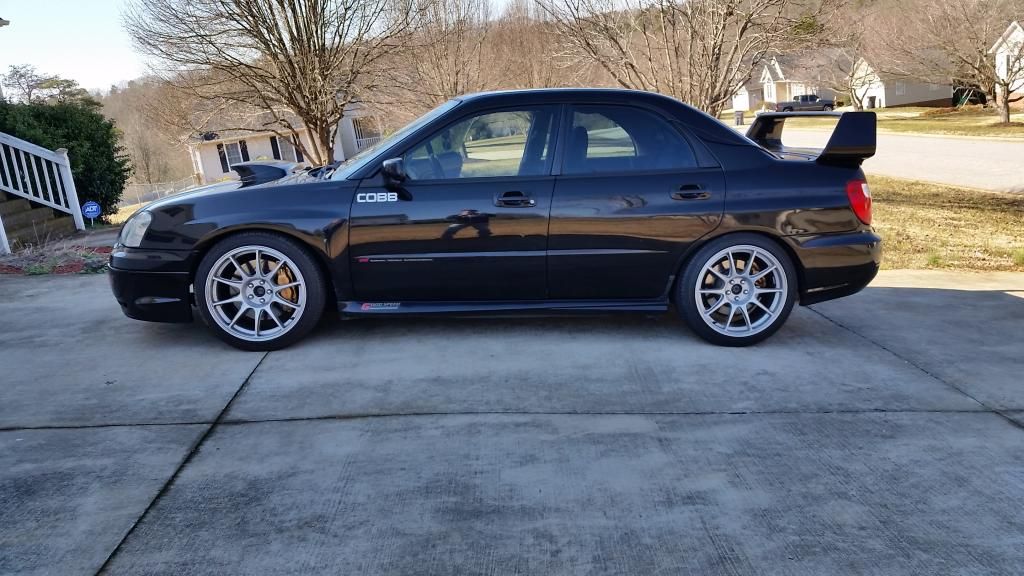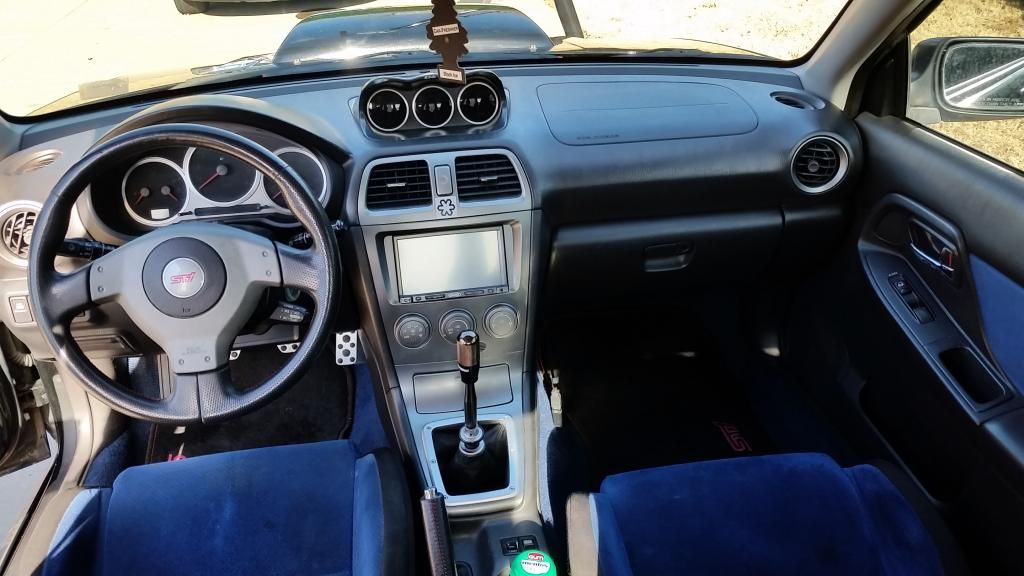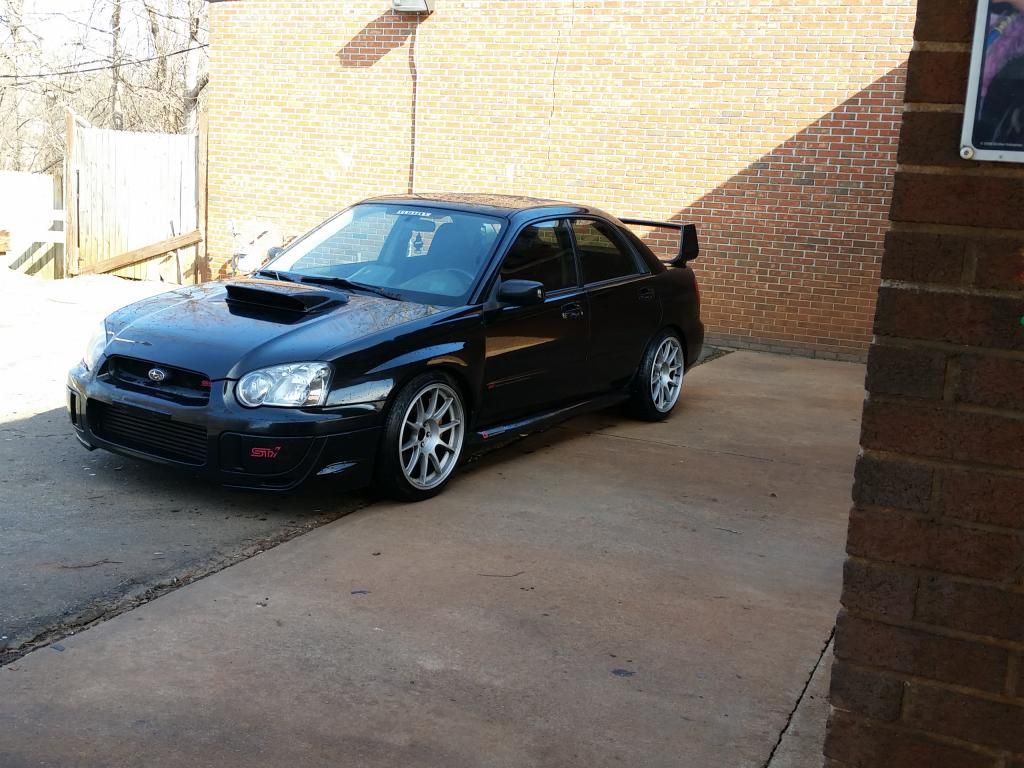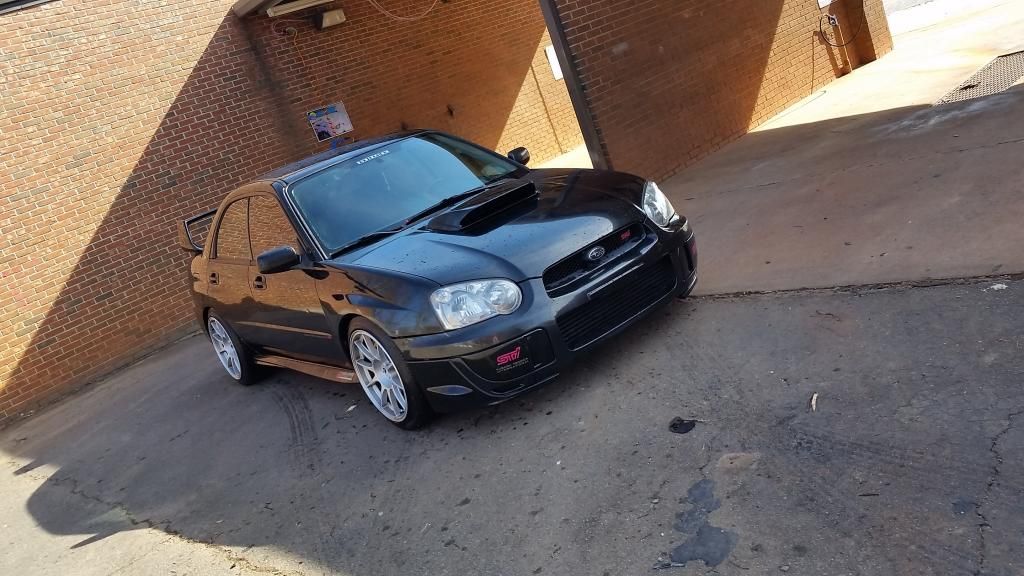 02-28-2015, 01:02 PM
Dickbutt #peentip
Join Date: Jan 2007
Location: Virginia Beach
Posts: 10,260
Likes: 0
Received 0 Likes on 0 Posts
Re: 2004 STI big turbo JBP
---
You're interested in an M3, how about an M Coupe?