2003 Mitsubishi Evo VIII - Tarmac Black - *478whp/391tq on fresh rebuild*
04-28-2016, 05:39 PM
Registered member
Join Date: Nov 2010
Posts: 45
Likes: 0
Received 0 Likes on 0 Posts
2003 Mitsubishi Evo VIII - Tarmac Black - *478whp/391tq on fresh rebuild*
---
Name: Jordan P.
Location: Raleigh, NC
Means of contact: 919-623-4293
Price: $17500
First and foremost:
I love this car.
After wanting an Evo since I was a kid, I finally bought this one last year and have been using it as my daily driver since then. It rides smooth, runs great, looks good and is a lot of fun to drive.
So, why am I selling it already?
My wife and I have recently moved back to Raleigh from Jacksonville (NC) and are looking to purchase a house within the next several months. As much as I would love to hang on to this car, I have made the (ugh...responsible) decision to set my priorities on purchasing a home. More details on the car below:

I had the engine rebuilt and brand new turbo installed in September of 2015 (Have put about 5-6000 miles on it since then) with the following specs:
-Precision 6062 Gen 2 Dual Ball Bearing turbo (good for up to 750whp)
-Precision 1000CC injectors
-Buschur BF280 Custom cams
-Wiseco 1400HD pistons
-Manley turbo tuff rods
-Manley road bearings
-BC intake and exhaust valves
-King performance main bearing set
- Brand new OEM Mitsubishi Oil & Water pump
-Spoolin' Up COP kit
-Gates Timing Belt
-3" custom straight pipe w/vibrant resonator
-ETS intercooler
-Mishimoto half-size aluminum radiator
-TiAL external wastegate
-Synapse BOV
-custom short route IC piping (powder coated wrinkle black)
-OEM intake manifold
-custom -10AN catch can setup (powder coated wrinkle black)
-Valve cover stripped and powder coated

This setup made 478whp/391tq SAFELY on 93 octane pump gas (tuned by National Speed in Wilmington, NC).
If you want to EASILY break into the 500whp+ range, all you need to do is re-tune on E85. The engine and turbo can handle it with ease. This being my daily driver, I decided to be content with 478whp (SAFELY as my #1 concern) instead of going E85. I do have ALL paperwork/receipts for this build.

These are the rest of the mods:
-18x9.5 +35mm Wedssport SA15r wheels and Project Kics Leggdura Racing lug nuts (purchased brand new in November 2015)
-Authentic JDM Evo rear taillights
-Authentic JDM Evo rear bumper
-Tein coilovers w/EDFC control
-18% Suntek Carbon tint (installed in February 2016)
-Vortex Generator
-Takata Drift II Harnesses (driver & passenger...purchased brand new in December 2015) mounted to harness bar.
-AEM digital oil pressure and AF/R gauges
-Auto Meter analog boost gauge
-Kenwood head unit with lifetime Sirius XM Radio/bluetooth/USB/Aux
-Blox Racing weighted shift knob (titanium)
And that's about it...if i'm missing something, I will add it in.
So, is anything wrong with it?
The car has 183xxx miles on it, so the body has a little wear n' tear. The passenger-side rear quarter panel has a small dent near the tail light due to somebody "tapping" it in a gas station parking lot (will post picture(s) of this). This happened with the previous owner, not since I've had it. In no way, shape or form did this deter me from purchasing the Evo (obviously). I would say the paint is in overall OK condition, based on the mileage. The interior is in extremely good condition. This car does NOT leak any fluids whatsoever. It does not overheat, runs cool even in this NC heat. To reiterate, this is my DD and have taken numerous 2-3+ hours trips with no issues. A/C blows cold (new compressor installed last year as well).
I have this listed at $17,500
; a price I would be willing to pay for this Evo if I were in the market for one. hopefully you consider this a fair price as well, considering there are bone stock Evo VIII's going for $12-$13k.
Please feel free to call/text me at: 919-623-4293 or DM.
If you do not have the means of purchasing (cash/loan/whatever), please do not waste my time or yours. there will be no joy rides. The lien holder is Navy Federal Credit Union. I hate to let this car go, but at this point in my life I am more concerned with purchasing a new home. I will also remove all of the decals on the car before selling it.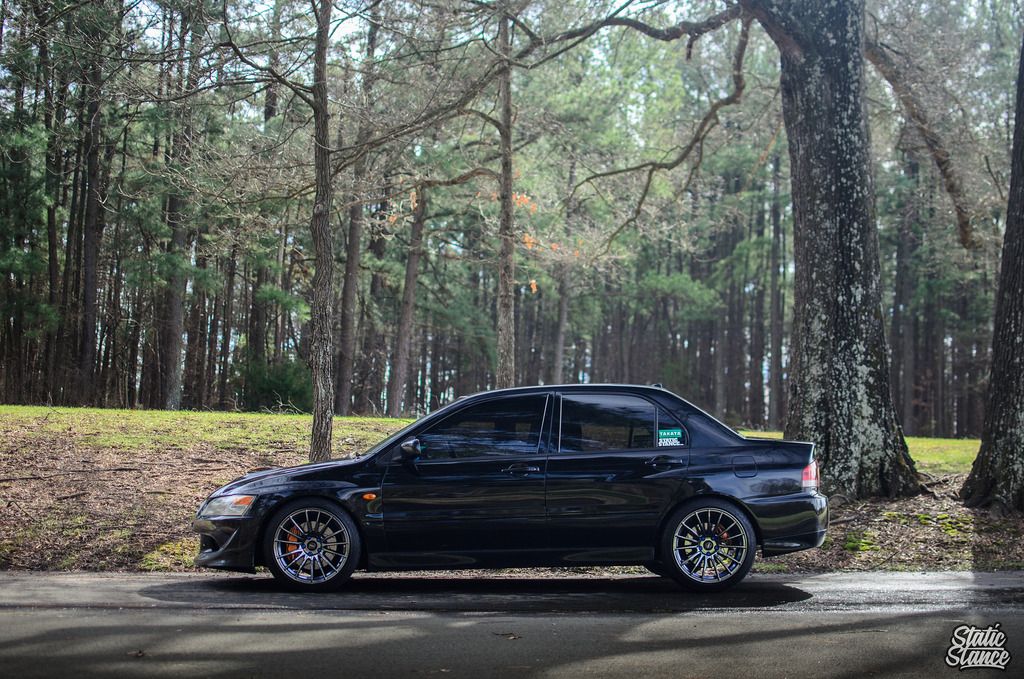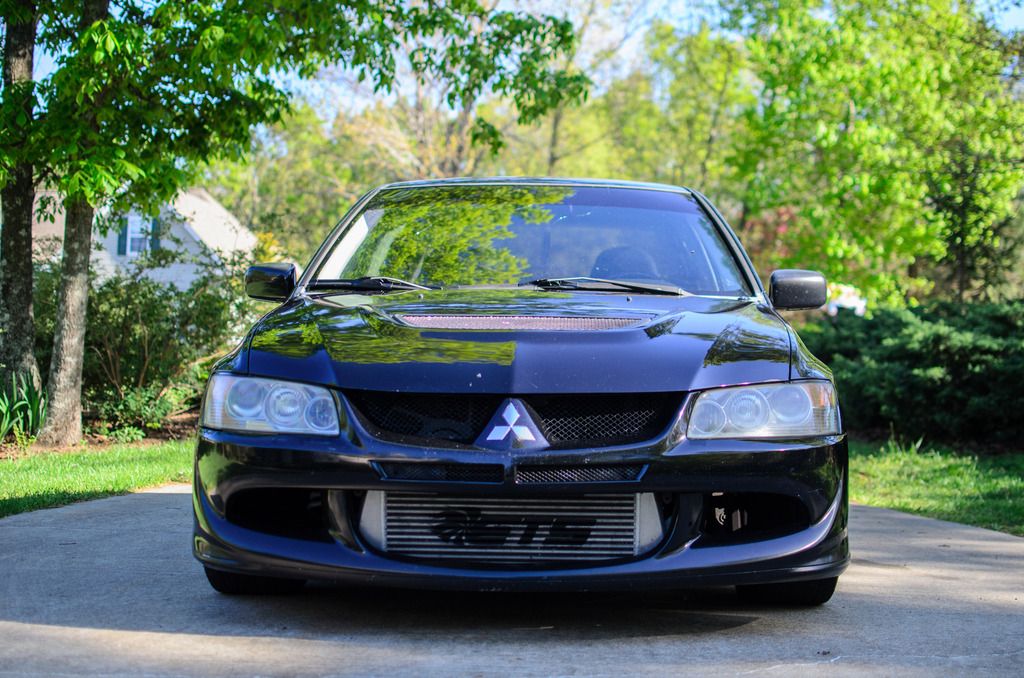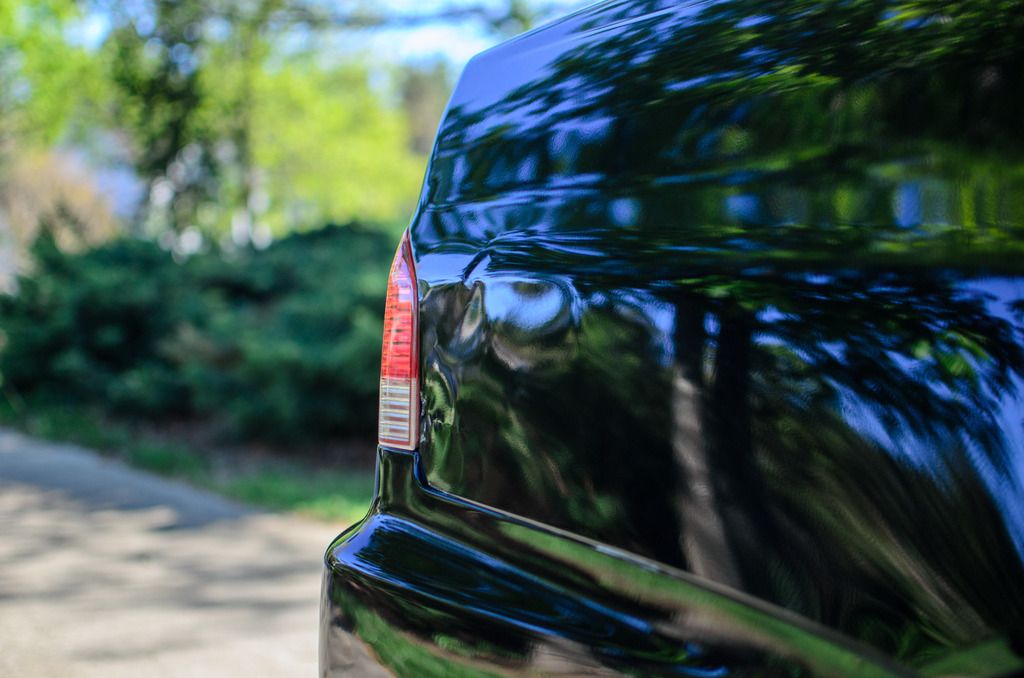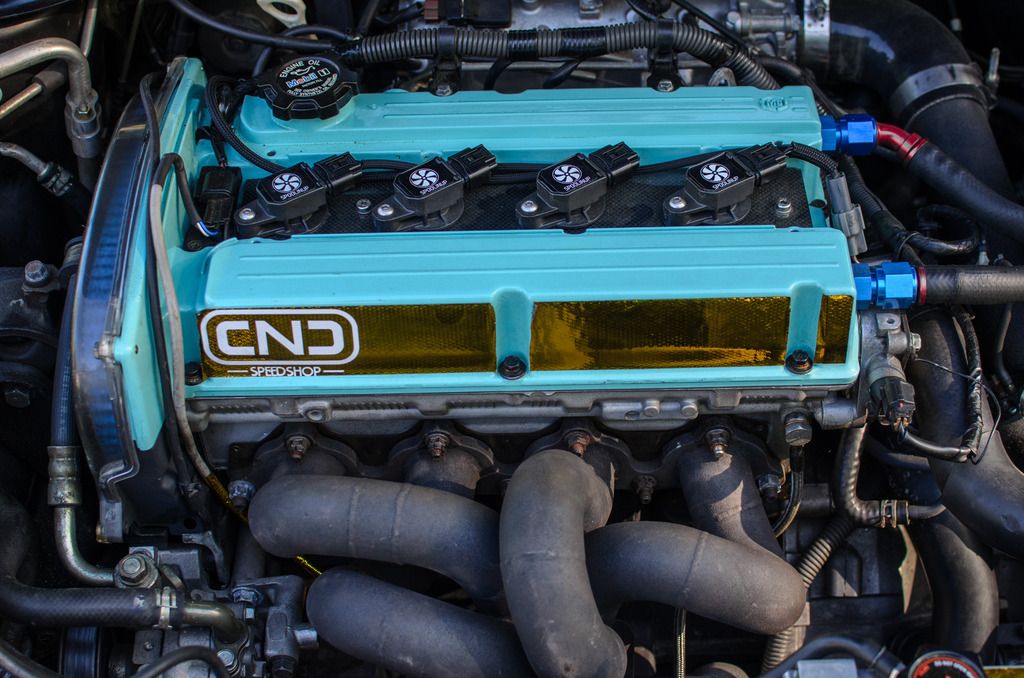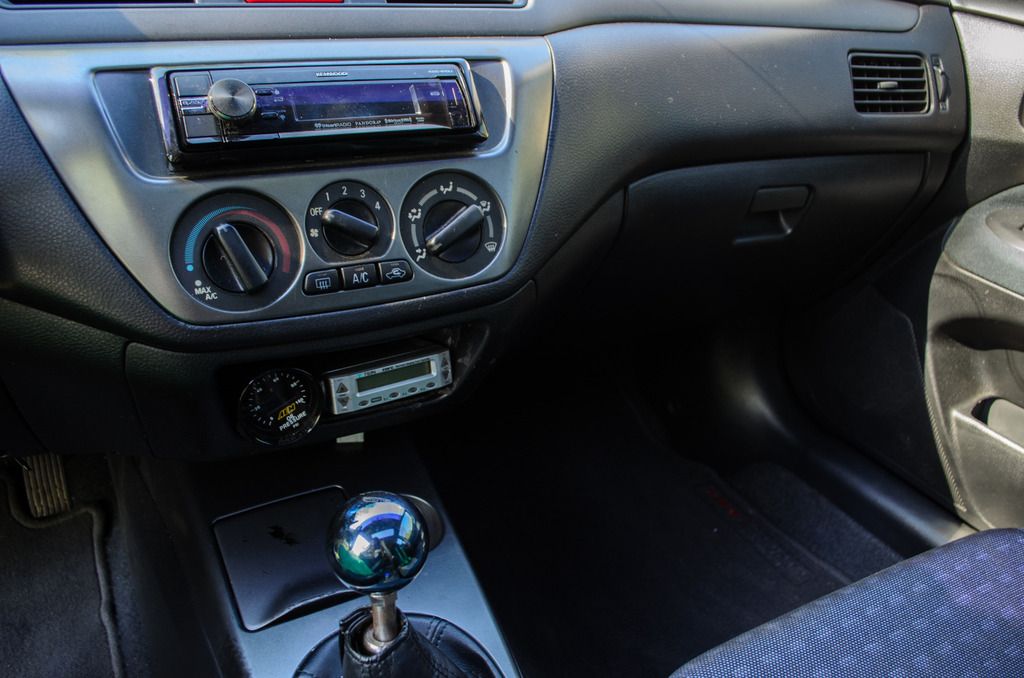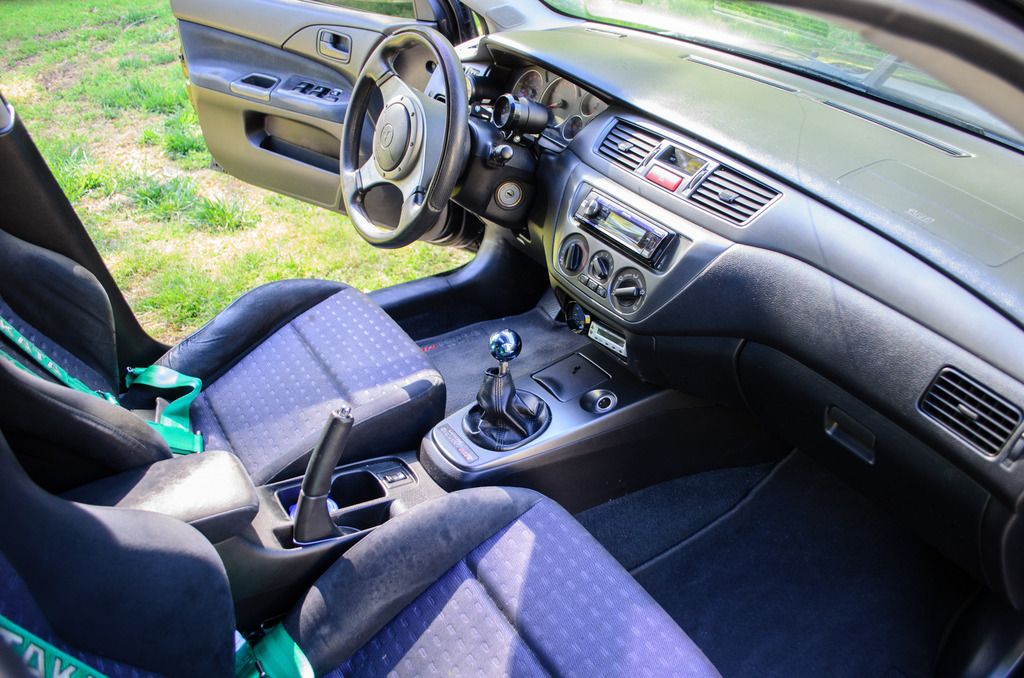 (Older pics before tint)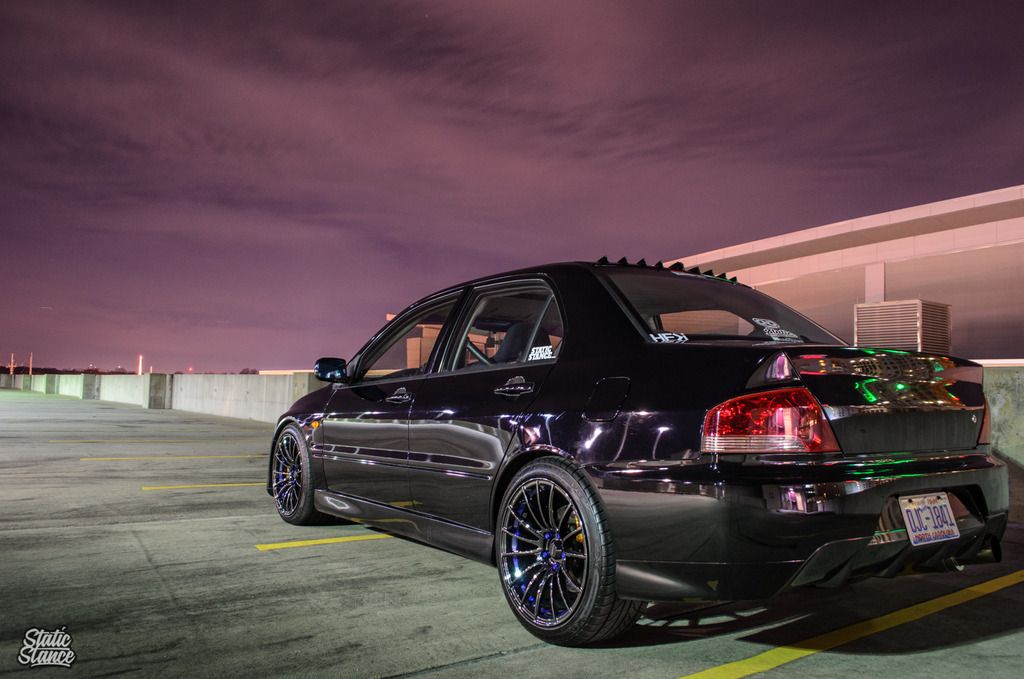 04-28-2016, 05:41 PM
Registered member
Join Date: Nov 2010
Posts: 45
Likes: 0
Received 0 Likes on 0 Posts
Re: 2003 Mitsubishi Evo VIII - Tarmac Black - *478whp/391tq on fresh rebuild*
---
05-05-2016, 12:54 PM
Registered member
Join Date: Apr 2014
Posts: 28
Likes: 0
Received 0 Likes on 0 Posts
Re: 2003 Mitsubishi Evo VIII - Tarmac Black - *478whp/391tq on fresh rebuild*
---
That is one beautiful Evo my friend. I am not in the position to buy another car, so have a free bump.

Just out of curiosity, what kind of mileage are you getting on that tune if you drive conservatively?
06-01-2016, 08:45 AM
Registered member
Join Date: Apr 2008
Posts: 931
Likes: 0
Received 0 Likes on 0 Posts
Re: 2003 Mitsubishi Evo VIII - Tarmac Black - *478whp/391tq on fresh rebuild*
---
I can vouch for the seller. I have known him for years and years. He has a very good reputation. This is a solid car. You wont be able to find this much evo for the same price.
Thread
Thread Starter
Forum
Replies
Last Post