1991 Toyota Supra Turbo
05-02-2016, 06:09 PM
Registered member
Join Date: Mar 2003
Posts: 77
Likes: 0
Received 0 Likes on 0 Posts
1991 Toyota Supra Turbo
---
Name: Jeff
Location: Chesapeake, VA
Means of contact: email:
[email protected]
Price: $9500 (will entertain serious offers)
Description:
I purchased this Supra 1 year ago from a friend who took really good care of the vehicle. Car was garage kept (except for a year) and the original owner was an older guy who used it for hauling golf clubs. I've since kept it in the garage for a year and put maybe 600 miles on it over a year. For a 25 year old Supra, this thing is in great condition. No major rusts spots. The front and rear bumper could use some paint, but overall the paint is in great condition. The leather seats are in clean condition - passenger seat and rear seats no tears or major creases, etc. Front driver's seat is worn. Interior dash and general interior is clean for its age. It is a targa top and the top is sealed well - no leaks.
The car is definitely fun to drive. There is 174,xxx miles on the engine, but the engine has been maintained pretty good. I have all paperwork of maintenance from the previous owner. The previous owner warned me of a couple oil leaks and I didn't have a chance to get those leaks fixed. Looks like a drip here and there near the oil pan and closer towards front of engine. I haven't had a chance to really look into it so that would be the only maintenance you would want to look into.
It's hard to know all of the history of the vehicle as I didn't get the full details of everything done to it, but I'll list everything that I've identified as far as modifications.
7MGTE Engine
CT26 60 trim turbo
Hallman Manual Boost Controller
HKS Blow off valve (recirculating)
Spearco Intercooler
Manual transmission conversion
Upgraded larger radiator
550 injectors
Interior Boost Gauge & Air Fuel Gauge
New Alternator
New Battery
Aeromotive Fuel pressure regulator
18" Ruff Racing Wheels
New Tires - Sumitomo HTR ZIII front 235/40Z/R18 and rear 275/35Z/R18
2004 Mustang brake conversion
Cross drilled rotors
Eibach springs
Upgraded stereo with Kenwood in-dash radio/dvd player (not best setup but it works)
Pictures: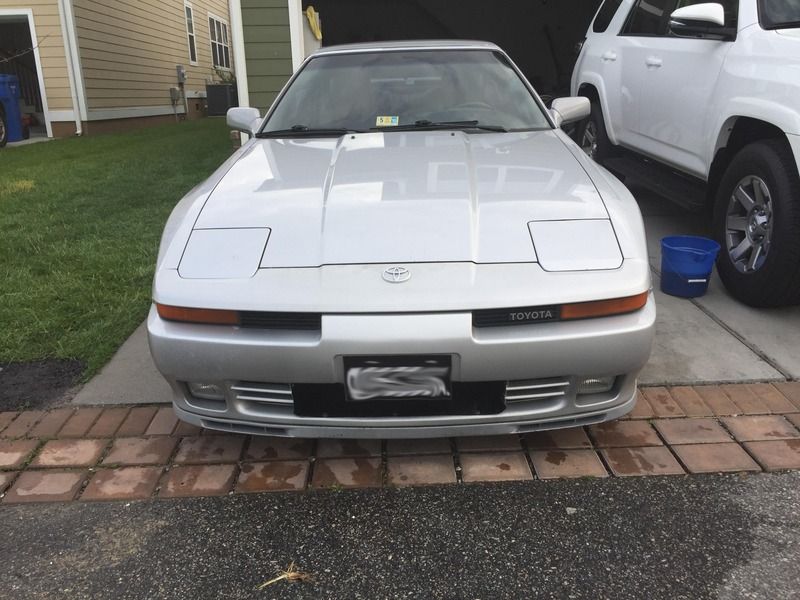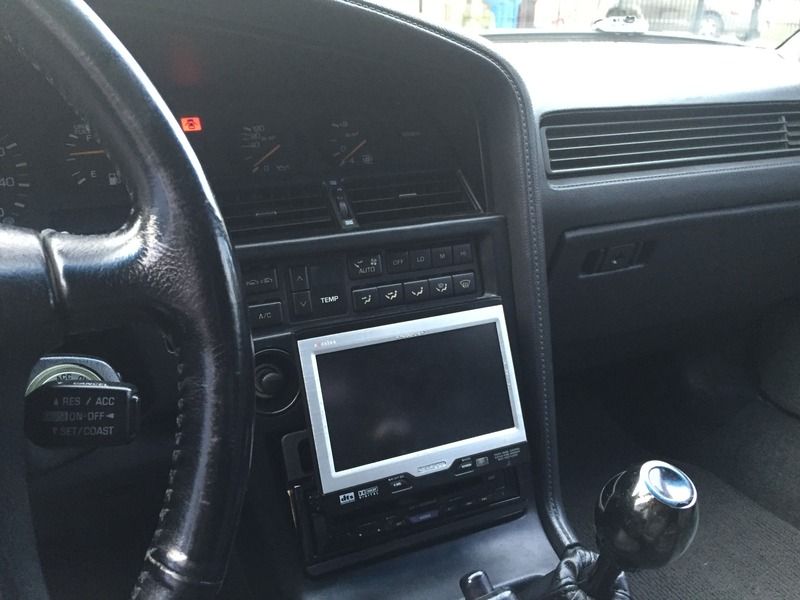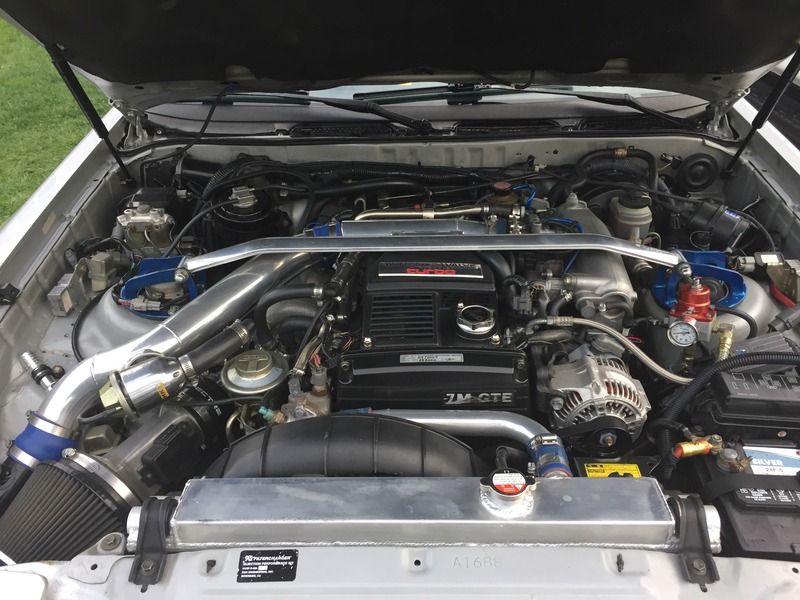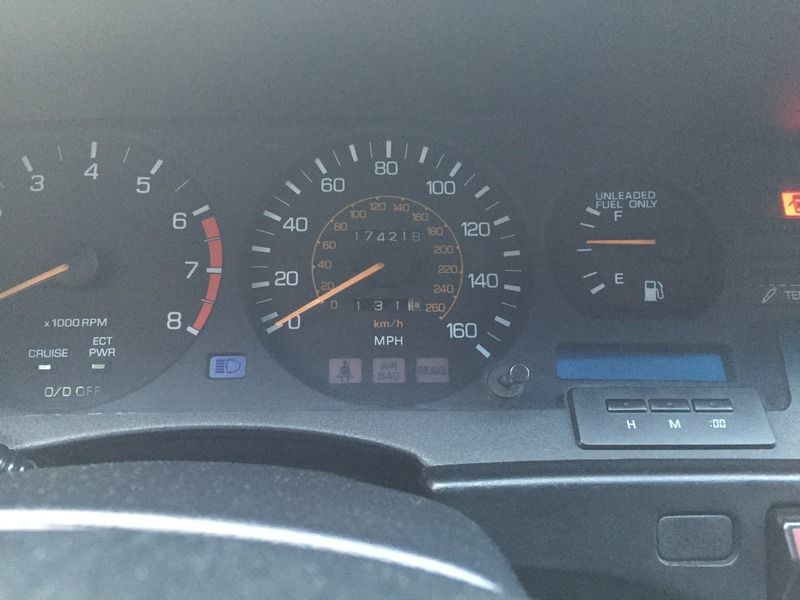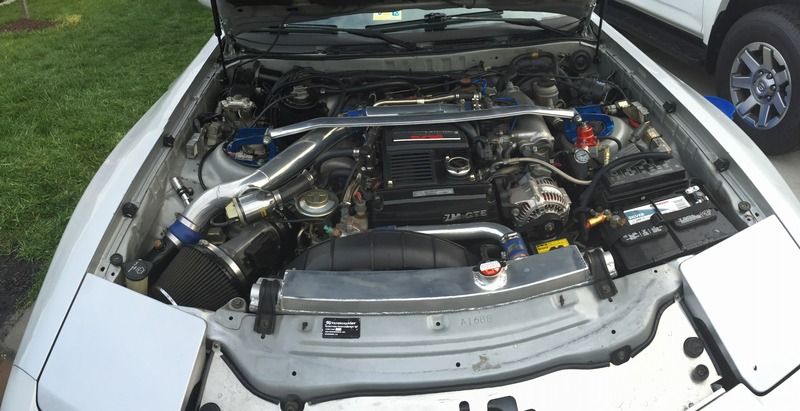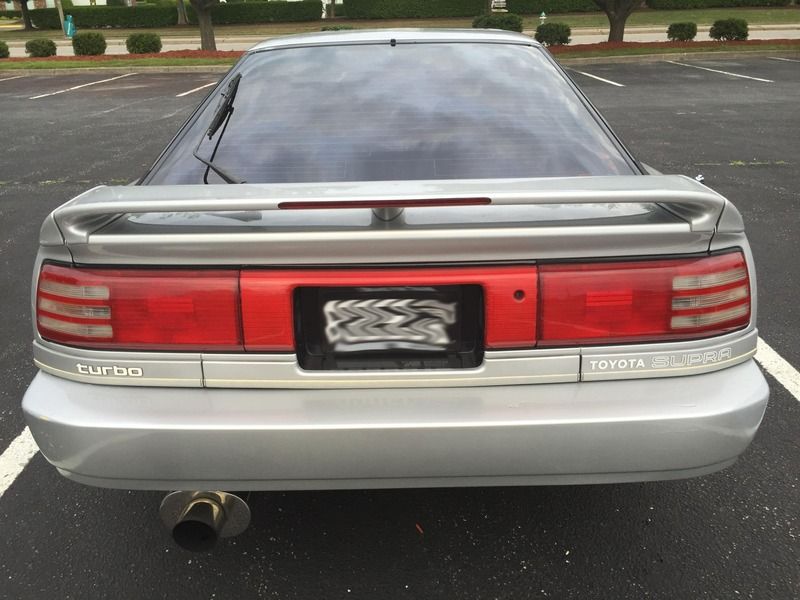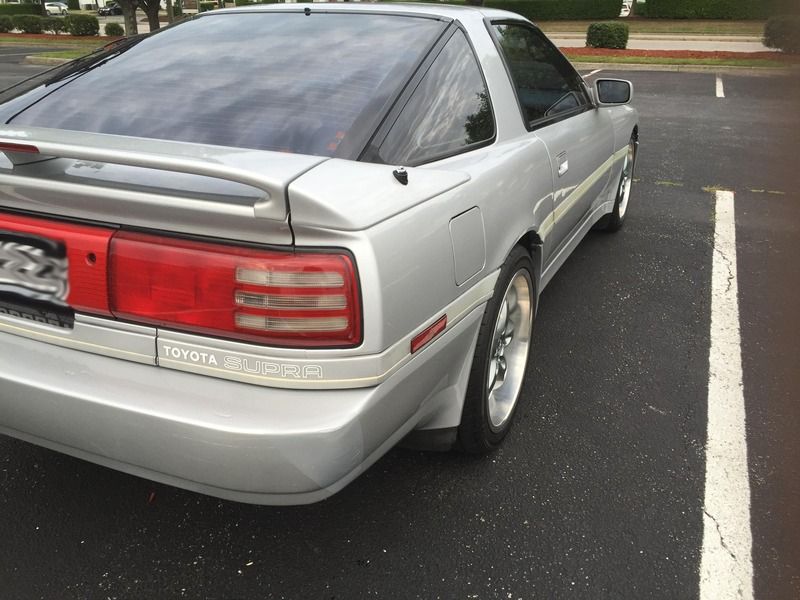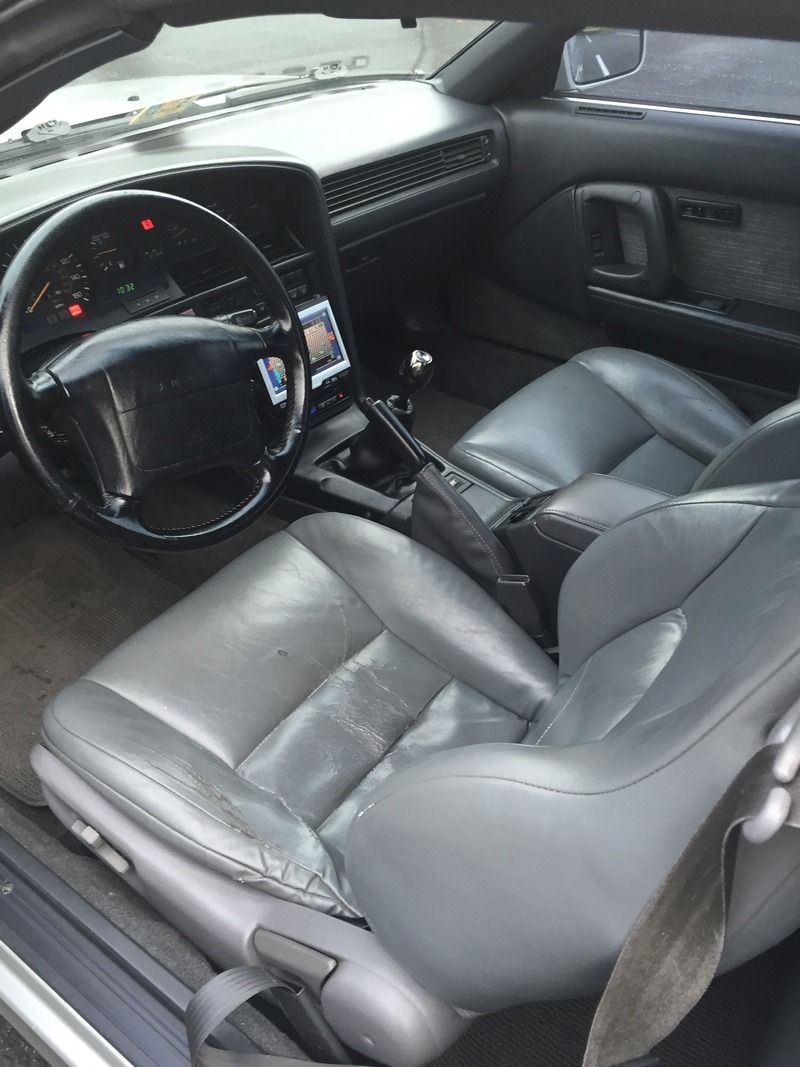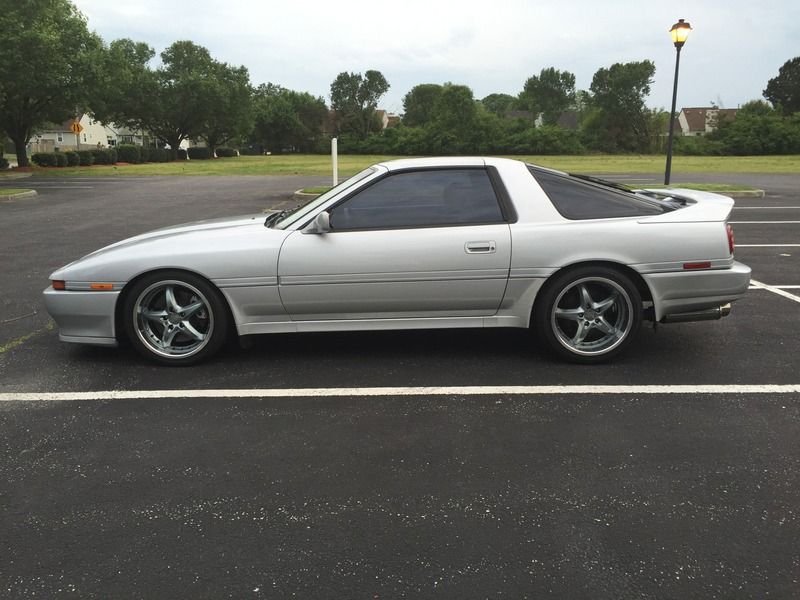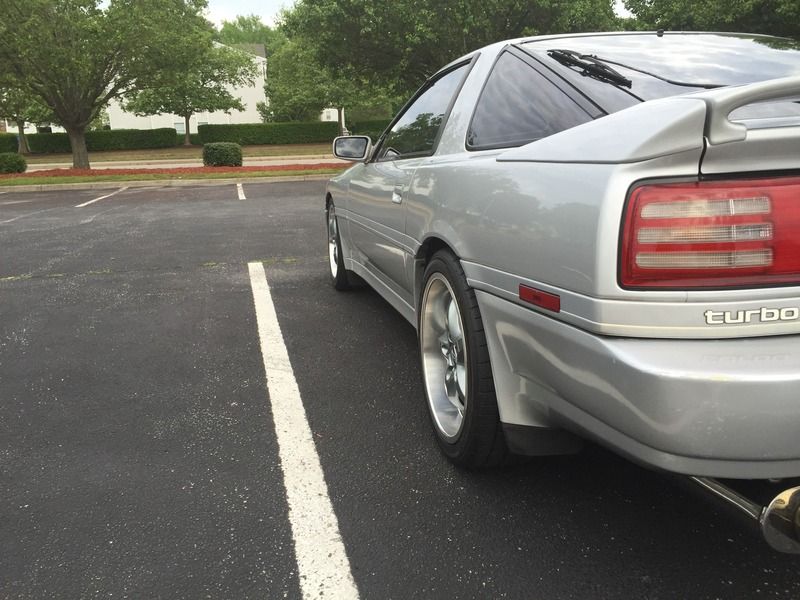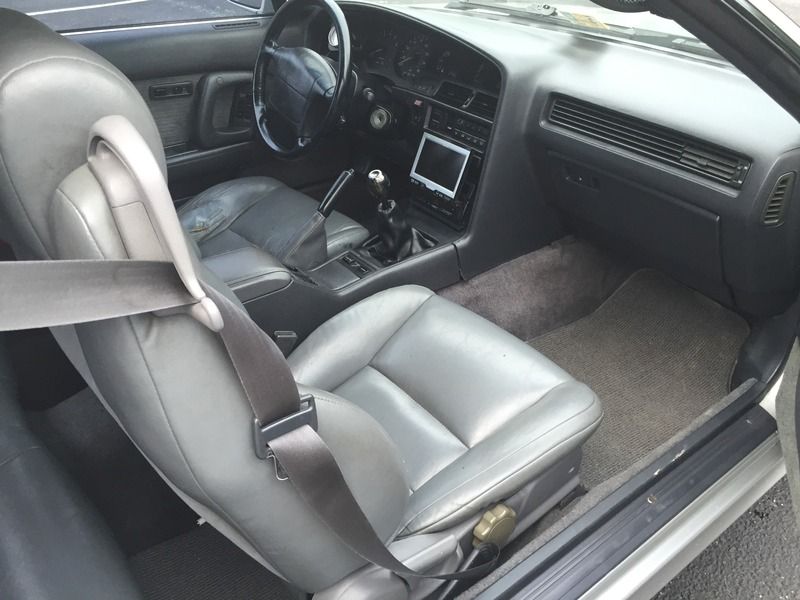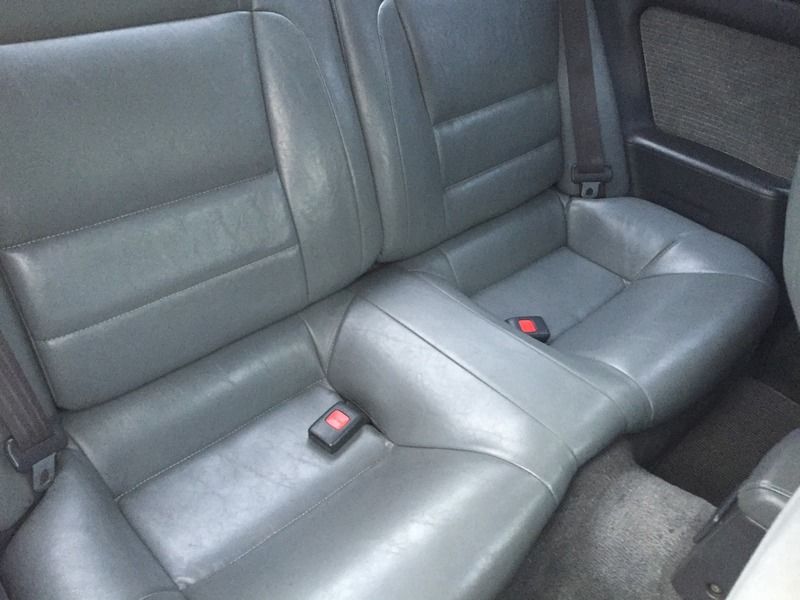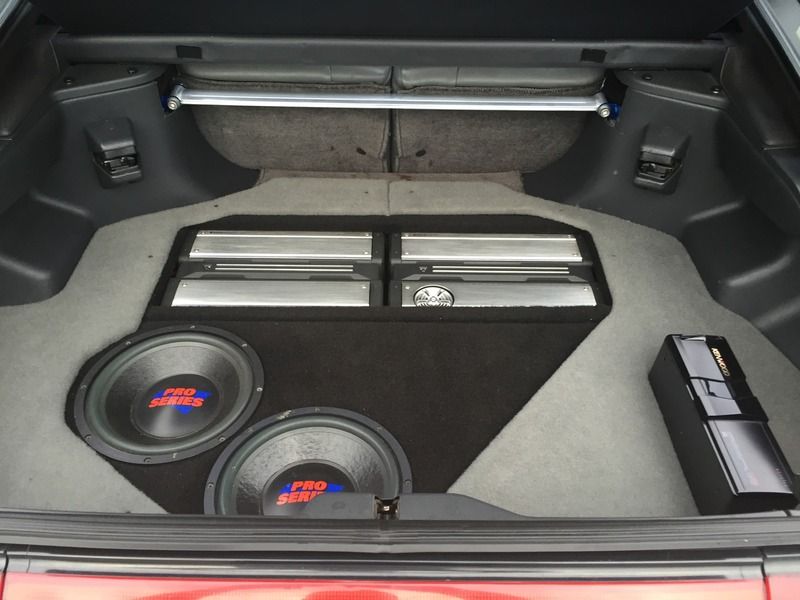 Thread
Thread Starter
Forum
Replies
Last Post