1990 Nissan 300ZX Twin Turbo
05-11-2016, 05:53 PM
Registered member
Join Date: Feb 2014
Posts: 17
Likes: 0
Received 0 Likes on 0 Posts
1990 Nissan 300ZX Twin Turbo
---
Name: Adam
Location: Lewisburg WV (can deliver depending on distance/location)
Means of contact: text only please 3045523889
Price: $10000 OBO
Description:
Relatively mint 1990 Nissan 300Zx, 5 speed, T-Tops, Black leather interior. 97k miles. Original TT car. Pulls like a freight train. Garage kept. No rust. Has two subs custom mounted in the back along with an amp. All done very well and looks factory. Has a few quality mods, HKS catback, Greddy Turbo Timer and Greddy Profec II Boost controller (currently on 14psi, ~340 at the wheels) molded into the glove box. (Once again, very well done, not a hack job like you usually see). Intakes, and an upgraded clutch. Slotted rotors. 350z wheels with decent tires.
The car has a Stillen front bumper and side skirts, (paint isnt the best on these, but could be worse.) Used to have the Stillen wing as well, but removed it because it wasn't very good looking, so that is why it is wingless.
The car isn't without its flaws though, afterall it is a 26 year old turbo car.
T-Tops leak in heavy rain (obviously)
Idles high- these cars are all ran off a vacuum system, will likely deal with this before it is sold, as its a fairly simple fix. doesnt effect how it runs or anything, just idles a little higher than normal occasionally.
For some reason the aftermarket intakes are right next to the ground with basically zero shielding. I don't know who designed them but I guess theyve never heard of rain. So for that reason I wouldn't drive it through a major downpour or big puddles.
Other than that, the car is pretty mint, and these are getting harder and harder to find in this condition/combo and that runs. Especially with the relatively low mileage. So with that being said, I think 10k is a fair asking price, but PM me offers. I see these going anywhere from 10-25k in this shape, so i think what I'm asking is reasonable. Only selling to put a down payment on something new, plus I work so much that this stays tucked away in the garage and I don't get to drive it enough.Not really looking for any trades unless its a nice TJ wrangler or Civic Si sedan. Feel free to text me with any questions. Can get more pictures on the next sunny day when I pull it out
Pictures: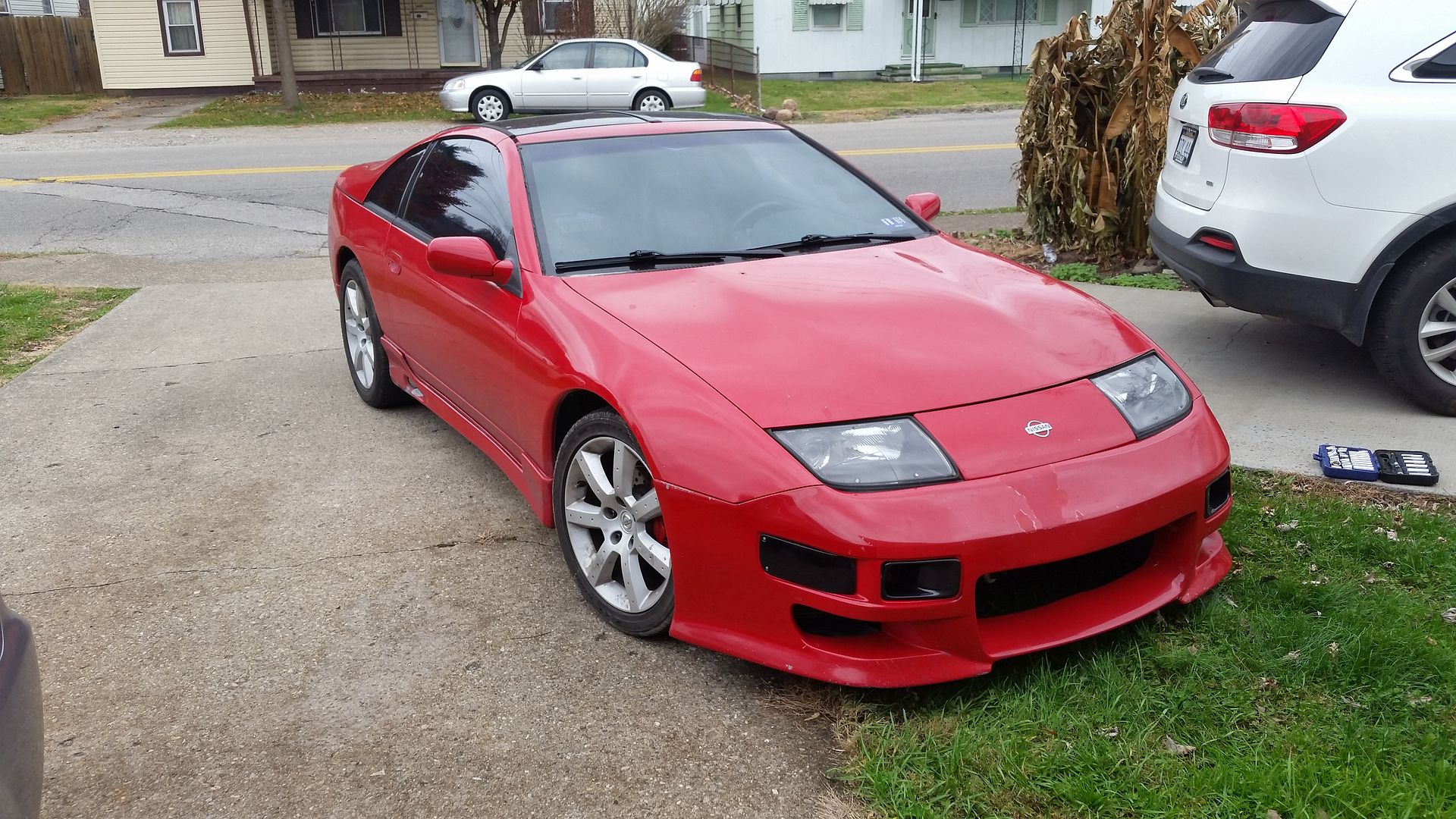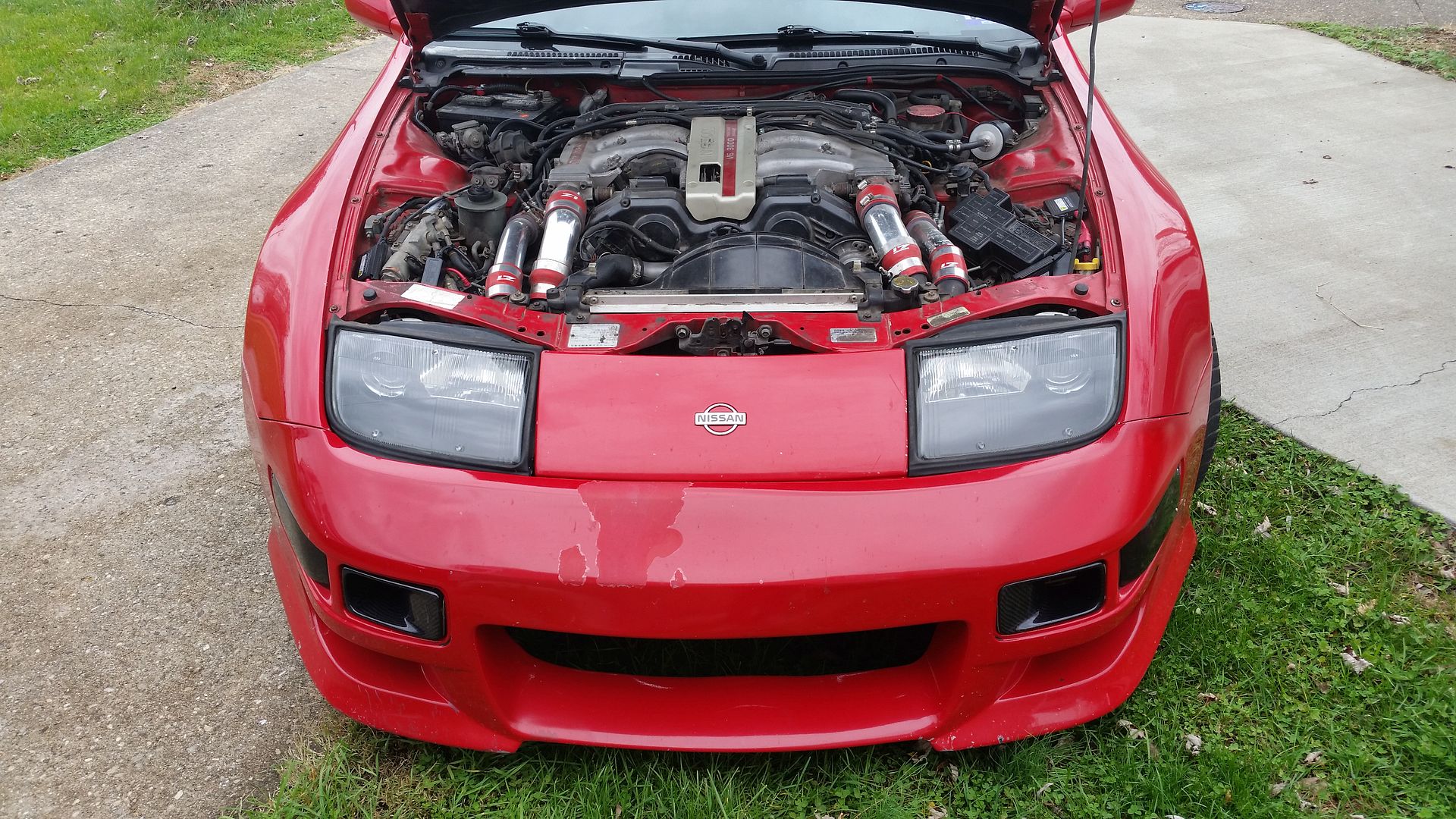 I can also text some more that I have on my phone that I cant transfer to the computer yet.
05-12-2016, 02:44 AM
Registered member
Join Date: Feb 2014
Posts: 17
Likes: 0
Received 0 Likes on 0 Posts
Re: 1990 Nissan 300ZX Twin Turbo
---
Unfortunately, just cause it was expensive doesn't mean it's good looking. I've been looking for a good factory TT bumper but they're hard to come by
Thread
Thread Starter
Forum
Replies
Last Post