wtb a 92-95 ge civic hatch for $1000
01-22-2012, 05:19 PM
Registered Member
Join Date: Jan 2012
Posts: 1
wtb a 92-95 ge civic hatch for $1000
---
Name: josh
Location:
Means of contact:
[email protected]
Price: $1000
Description: i'm 17 and looking for my first car and i want a 92 eg hatch 5 speed that runs good with little to no problems can be all stock but if you have some mods and will sell for $1000 that would help me a lot,needs to have a good clutch because i can't afford to replace it, i also want it to look good, no rust, ok paint, i would like to have no dents or anything serious also want nice interior, but i only have $1000 to spend because that's all i got but if anyone can help me out i will be very grateful. thank you for anyone who can help me.
Pictures:
01-22-2012, 05:32 PM
Re: wtb a 92-95 ge civic hatch for $1000
---
You and every other person on this site wants what you just described.

Your best bet is browse the local craigslist and hope a grandma/grandpa puts their car up for sale.
01-23-2012, 06:22 AM
Re: wtb a 92-95 ge civic hatch for $1000
---
For 1000 you wont get but so much..
I have a 94 EG hatch 5spd for sale for 1000, d15z1 single cam, only mod is an intake, semi clean, needs new rear tires.. runs good.. interior is alright.. few dings here and there, nothing major.. everything works, no ac.. simply a point a to point b car.. thats all ive ever used it for was a DD, and previous owner must have been a ricer cause he painted select trim pieces white, and well its flaking and dirty now.. . would make a great first car or project for someone.. no interior pics as of yet.. i need to clean it up and out to get ready to sell..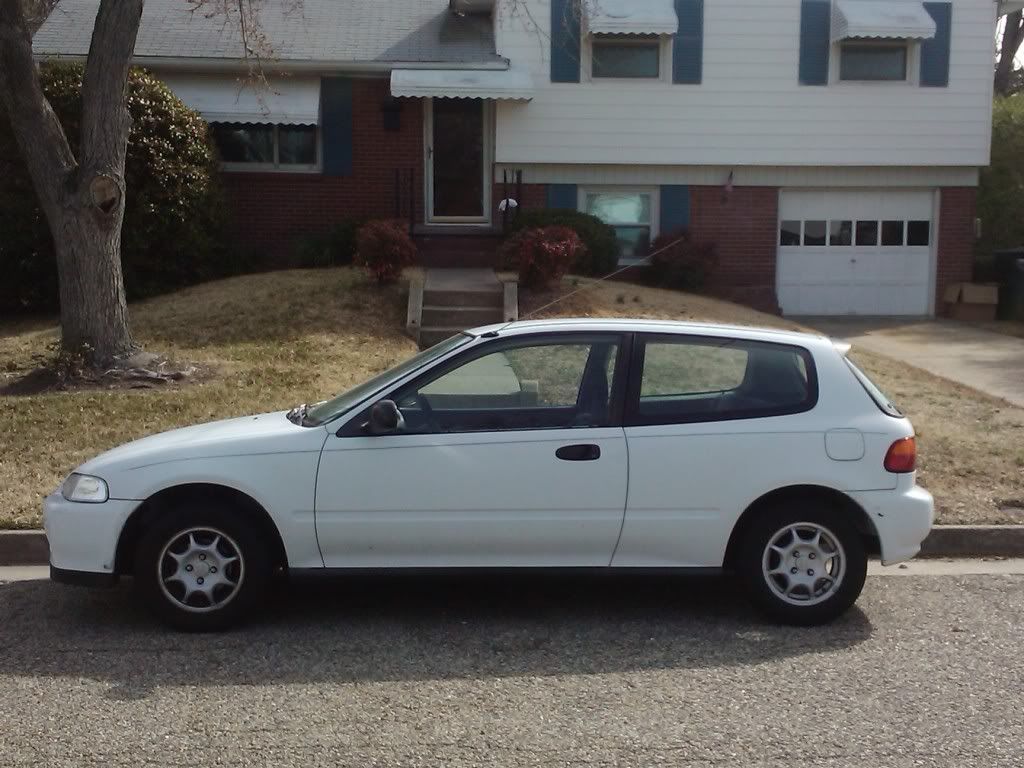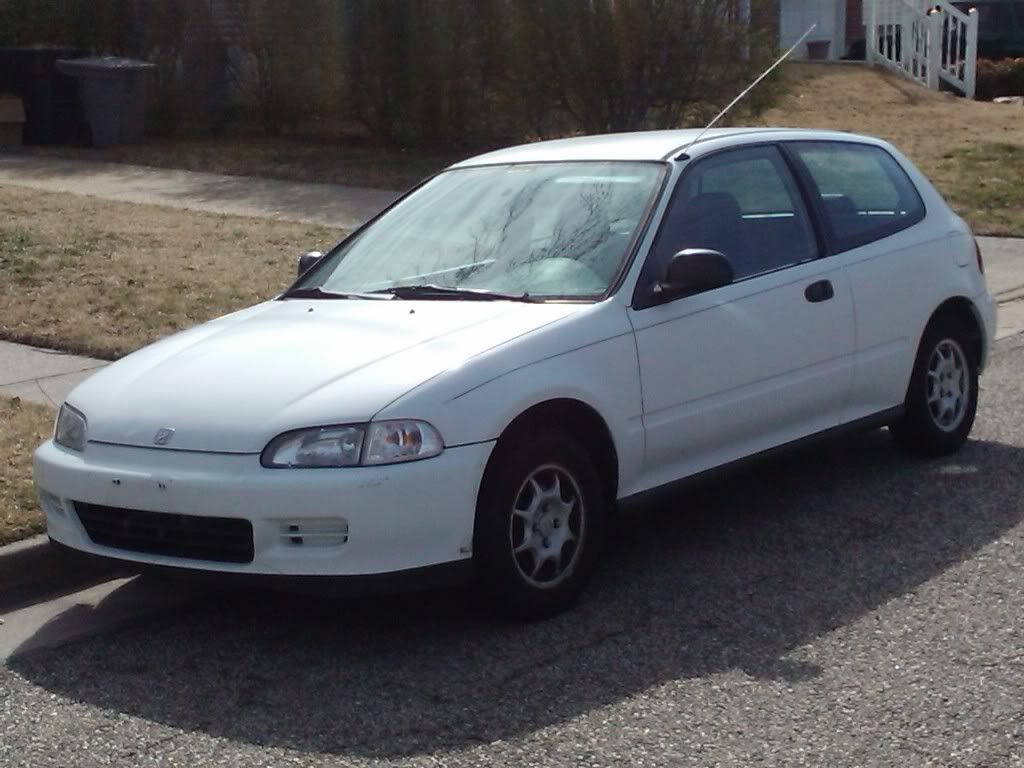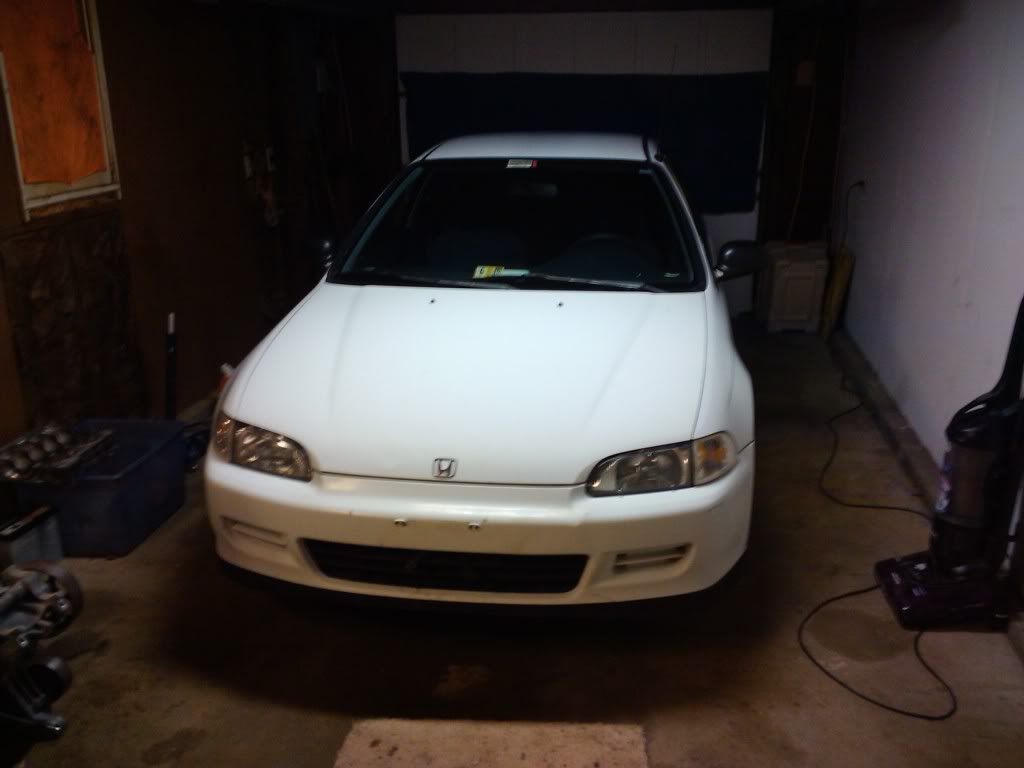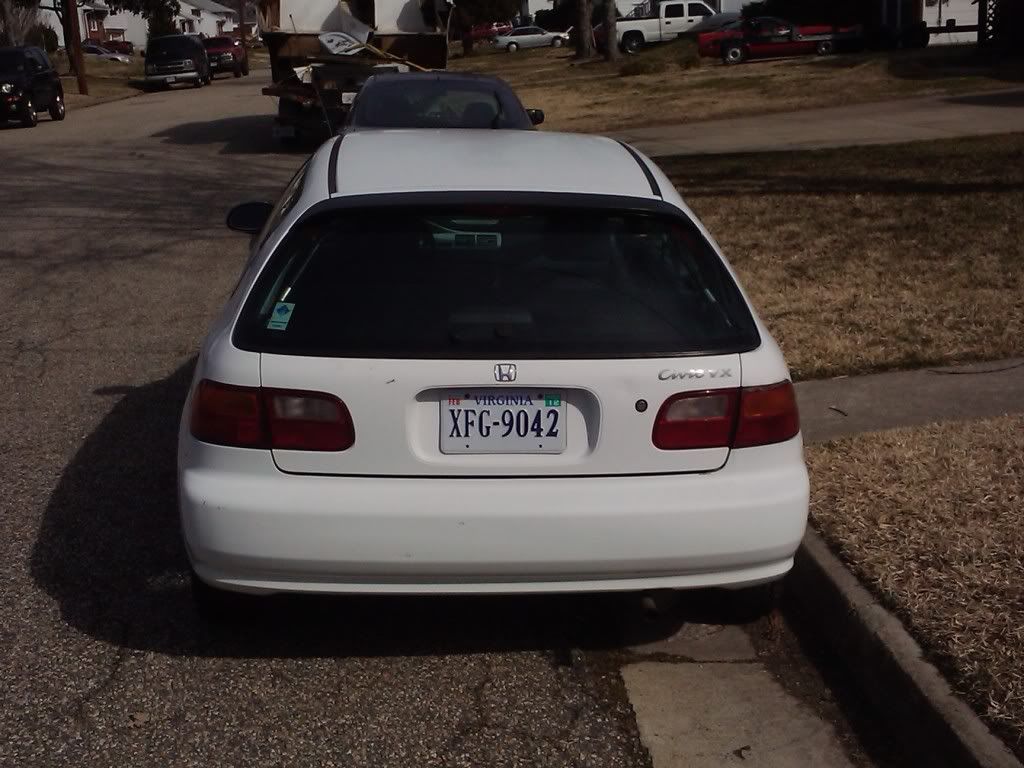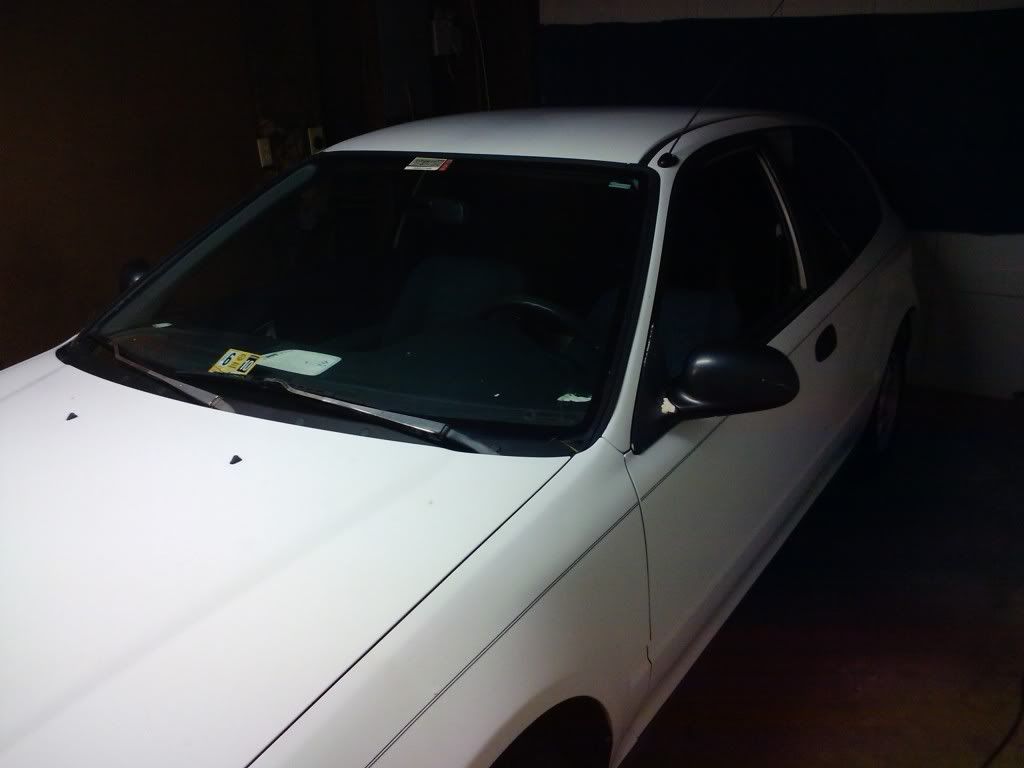 ---
Last edited by EviL-S; 01-23-2012 at

06:25 AM

.
Thread
Thread Starter
Forum
Replies
Last Post
Engine / Exhaust / Drivetrain