Ef Four Door. JDM B16. Want an eg!!!
11-16-2011, 06:59 AM
Ef Four Door. JDM B16. Want an eg!!!
---
Name: Brandon
Location: 757
Means of contact: 7578176126
Price: PRICE DROP TO 2700, LADY BACKED INTO DRIVER DOOR, I GOT THE DENT FIXED BUT THE DOOR IS A DIFFERENT SHADE OF BLACK NOW:/
Description: I got a 1991 ef four door with a jdm b16 out of an integra xsi. Car runs great! Is very clean for an ef. The engine bay looks very good, not tucked or anything but its clean. Engine bay was sprayed black recently, motor has no leaks! Ive been going for the sleeper look so its not dope looking or anything, just clean
Really wanna trade for an eg or ek. ill consider all offers.
Motor:
Jdm B16a
Filled with Mobil 1 full synthetic everytime.
Dc 4-1 header and downpipe
Catback bosei prospeed exhaust
Custom Intake
P2R Throttle Body Spacer
Custom Intake Manifold
UnKnown Motor Mounts(all are pretty solid tho)
Egay Shortshifter
S1 Jdm B16 tranny
Stage 1 Exedy clutch(grabs great)
OH AND NO CEL!!!!
Exterior:
Amber corner lights
Satin Black
Interior:
Rear is gutted, but comes with everything! if needed i can put it all back in
Some sweet tiny no name steering wheel lol. HORN WORKS
Gray weighted shift knob
Battery is relocated to the rear floor.
Wheels and Suspension:
Stock wheels off an eg i think lol.
Tires have 80 percent tread
Ground Control Coilovers
Bueno:
Car runs great! Pulls hard for a b16. No exhaust leaks, ticks, knocks. Clean car inside and out. Never given me any problems.
No Bueno:
throwout bearing is making a slight noise:/ slight third gear grind, can easily be avoided
Pictures: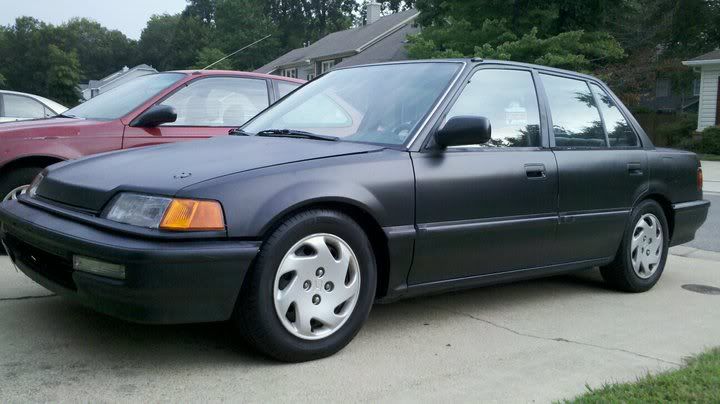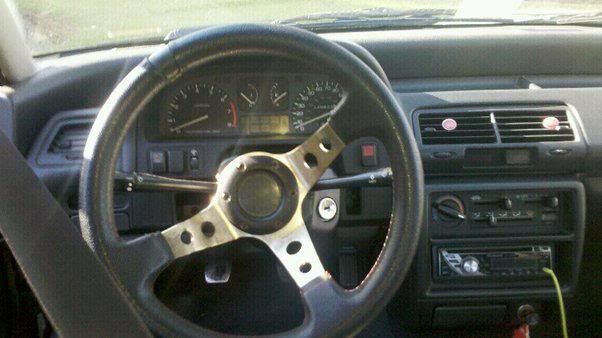 ---
Last edited by DingleCamEf; 02-23-2012 at

07:27 AM

.
11-16-2011, 02:11 PM