clean 92 civic
10-04-2011, 09:56 PM
Registered member
Join Date: Jan 2009
Posts: 1,058
Likes: 0
Received 0 Likes on 0 Posts
clean 92 civic
---
Name: ekjohn
Location: nc
Means of contact: pm
Price: $6600
Description: I have a 92 civic DX hatch for sale or trade..please keep BS and negative comment to yourself...its my car and its my price..I would like to state that the price is OBO ...or for trade...my honda is not made of gold but surely it aint made of crap and junk..the car is super clean inside and outside..engine bay is VERY clean..have a lot of compliment everywhere I go...car is very well put in together..small scratch here and there..nothing major..im sure im forgetting some stuff but feel free to contact me with questions...thanks for looking...
Motor: JDM H22a with 50xxx miles, skunk 2 titanium dual val, springs, and ret. Skunk 2 pro stage 3 cams, skunk 2 intake manifold, stock TB, stock 310 injector, AEM adjustable cam gear, AEM fuel rail, AEM fuel regulator, AEM short ram, port and polish with 3 angle valve job, Spoon header, full OBX twin loop exhaust system, Hasport solid mount, aftermarket radiator, ARP head studs, cosmetic head gasket, new battery re-located in trunk, street tune on HONDATA S300, 255 walbro fuel pump, oil change every 3000 miles.
Tranny: JDM H22a tranny with LSD, stage 5 competition clutch, 8 lbs light weight fly wheel
Exterior: Carbon Fiber hood, trunk, and BYS wings, EDM front and rear molding, SIR stantly corner light, OEM mud flap and mudguard, 50/50 tail light, OEM civic lip, skunk 2 polish LCA
Interior: Stock interior with two del sol seats in front( driver side has small rip), oil, water, AEM wide band gauge, JVC cd player.
Wheels and suspension: clean STANCE MINDSET 15x8 +25 offset, tires are about 50-60 percent..still very good..little wear, KYB shocks on skunk 2 springs.
TRADE: Mostly looking for clean swap black or white EK hatch or white DB8 but will entertain..no DA, EF, PROJECTS..all car must be clean
Pictures: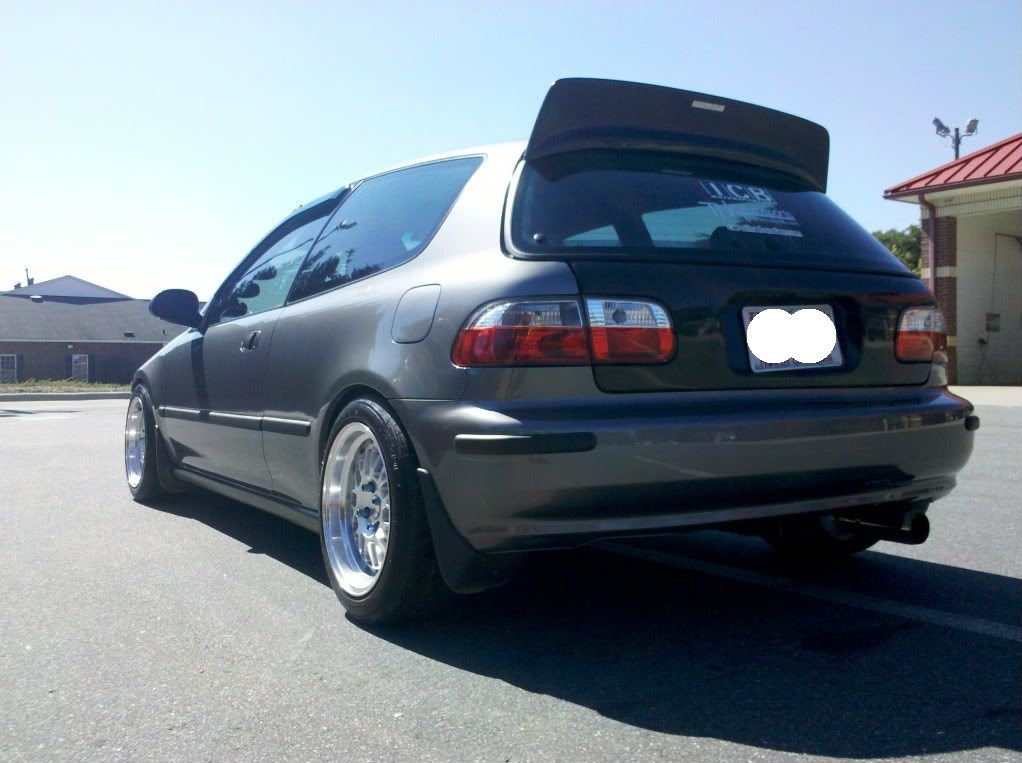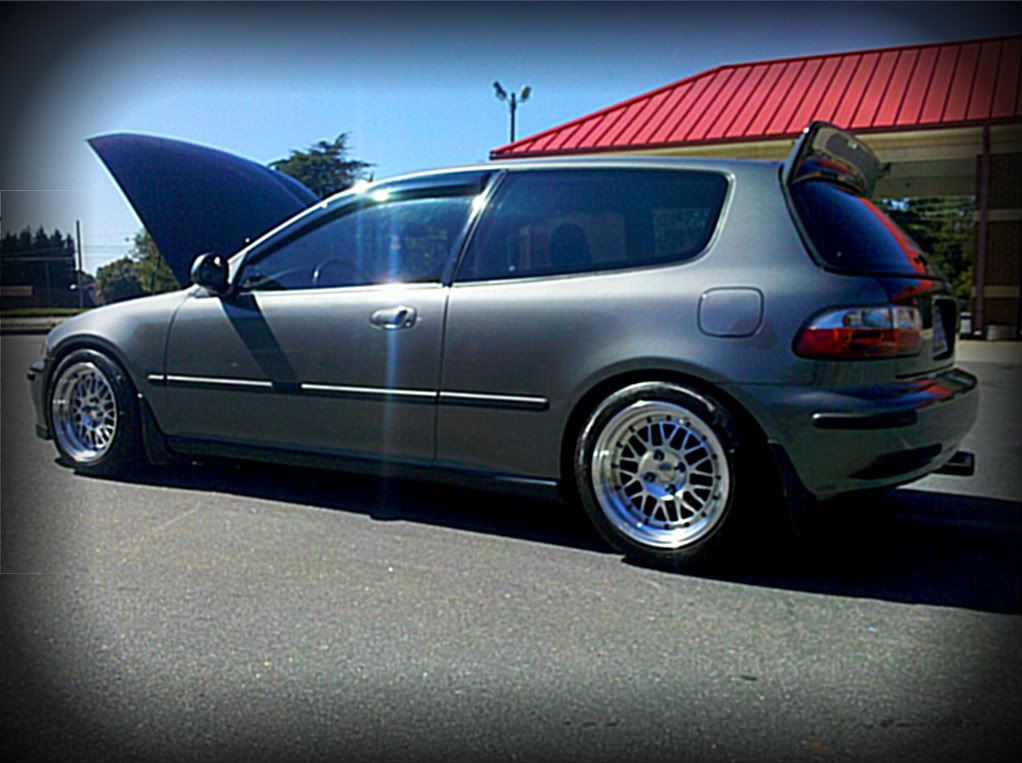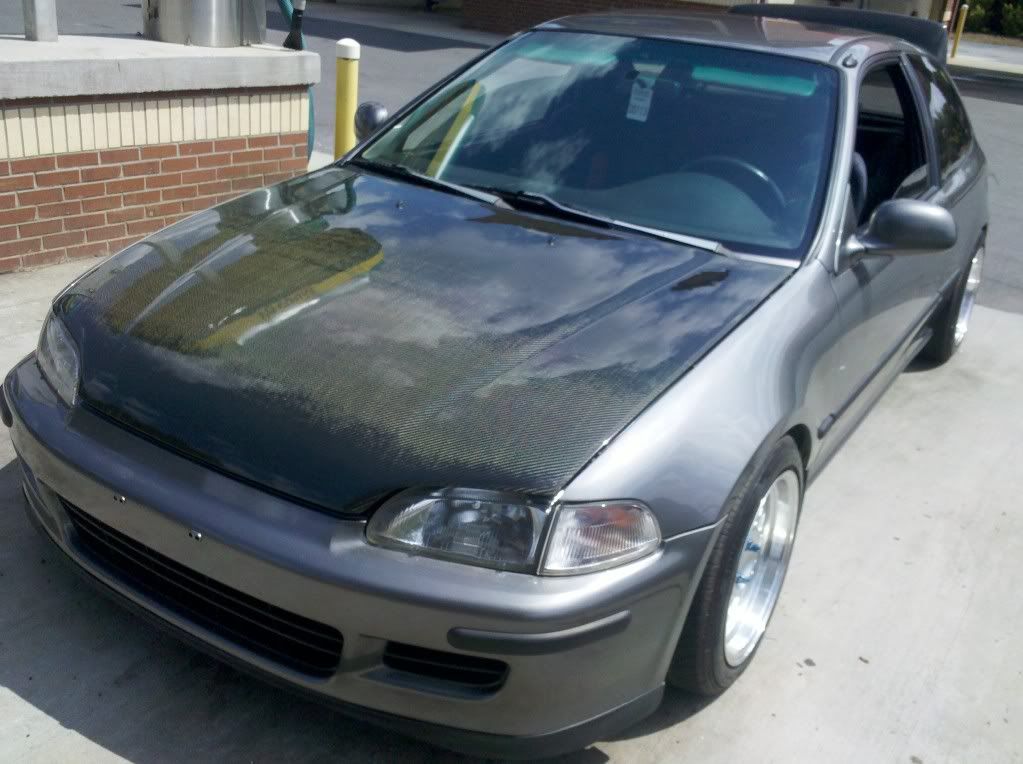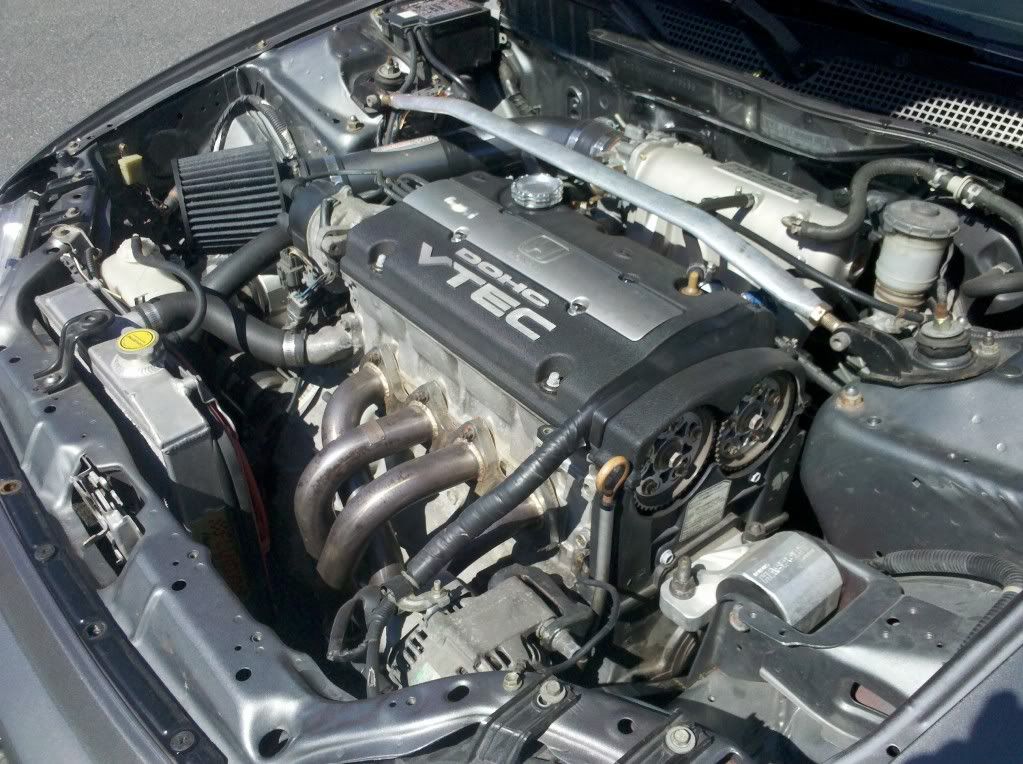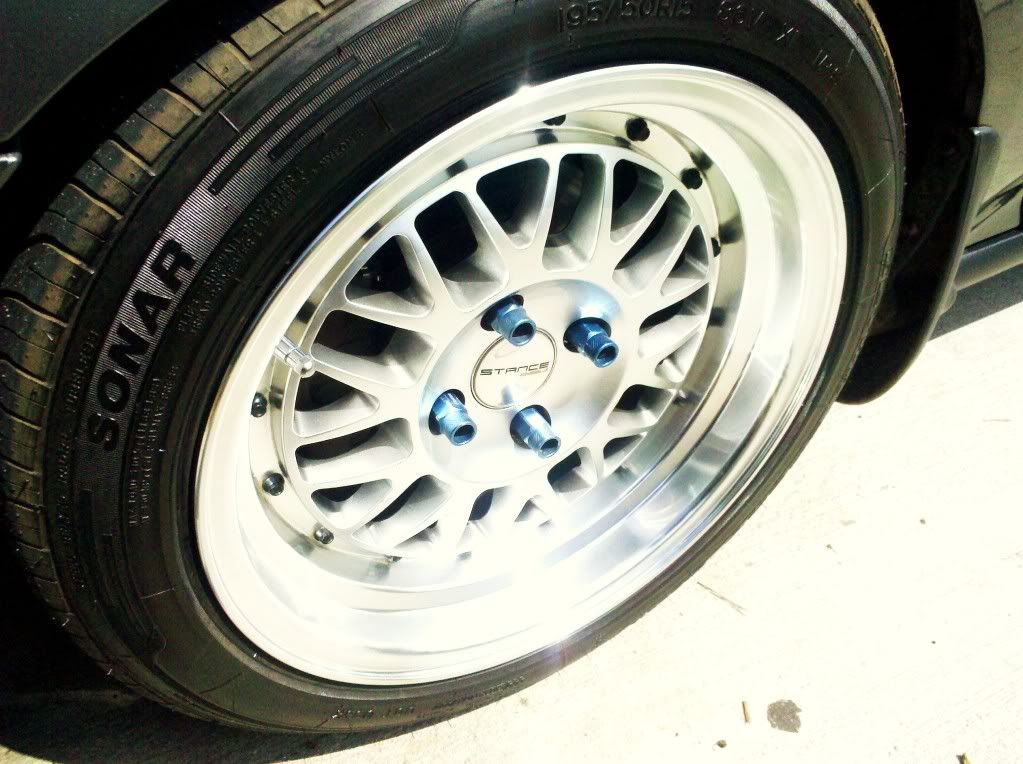 ---
Last edited by ekjohn; 10-24-2011 at

07:07 PM

.