99 EX coupe kandy apple maroon (bottom end rod knock)
09-26-2012, 11:10 AM
Registered member
Join Date: Apr 2012
Posts: 254
99 EX coupe kandy apple maroon (bottom end rod knock)
---
Name: rc
Location: charlottesville
Means of contact: pm
Price: $1500obro
Description:
99 honda civic ex coupe AUTO 2xx,xxx miles on it
car was panted kandy apple maroon a few year back
lowered on ebay coilovers
si rims with new tires
si taillights
alpine cd player and speakers
bad: this is my girlfriends daily driver it had an oil leak we didnt know about and upon driving it its started to develop a small knocking noise coming from the bottom end. I beleive it is a spun bearing i havent taken it apart to look at it but the car does run and start just makes the noise.. shes owned the car for 6 years and shes looking to get into something with four doors so she wants to try and get as much as possible out of this. Ive priced swaps online and they go for about $500 or you could simply just fix the bottom end thats in the car. either way you would have around 2k in a good clean daily driver. the transmission shift smooth and everything else on the car is good has good inspection, does have a couple small dings and a crack in the front bumper but nothing serious if you are willing to trade it has to be a 4 door car preferably a 96+ four door civic and we will add cash on top..
CAR IS DIRTY IN THE PICS I WILL CLEAN IT THIS WEEKEND AND UPDATE PICS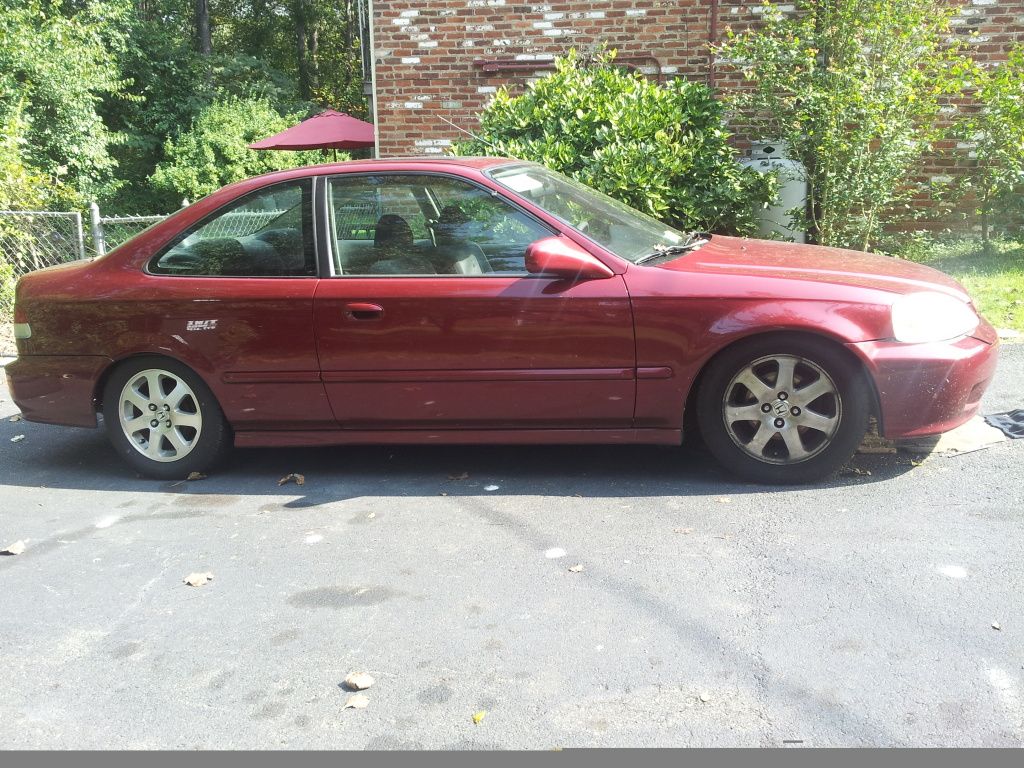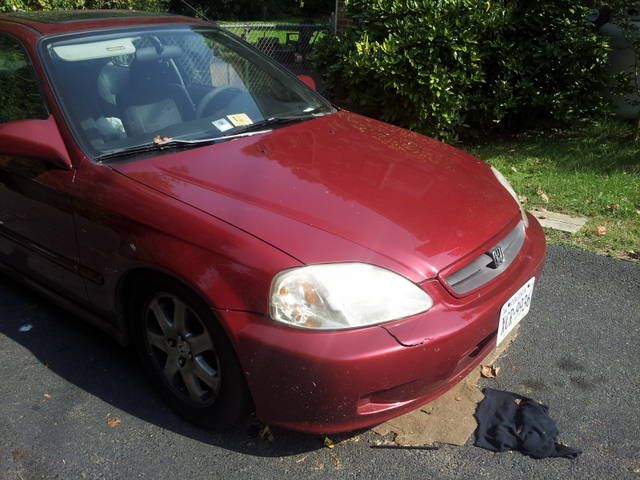 09-26-2012, 11:17 AM
Re: 99 EX coupe kandy apple maroon (bottom end rod knock)
---
Thread
Thread Starter
Forum
Replies
Last Post