97 GSR integra*LS vtec Turbo*ITR 5lug*FRESH
02-02-2012, 06:36 PM
Banned
Join Date: Jan 2012
Posts: 68
97 GSR integra*LS vtec Turbo*ITR 5lug*FRESH
---
Name: Rc
Location: VA
Means of contact: pm
Price: $12,500obro
Description:
Motor:
LS block
B16 head
5 Angle Valve Job
Supertech Valves
- EX. Valves - .50mm O.S.
- INT. Valves - 1.00mm O.S.
Supertech Retainers and Guides
Block Guard
81.5 Cometic Head Gasket
Buddy Club Cam Gears
81.5 9:1 CP Pistons
Brian Crower H Beam Rods
Brian Crower Stage 2 Turbo Cam Shafts
ARP Head Studs
ARP Main Studs
Block has been honed with .004 taper
Polished Crank
New Bearings
New Water Pump
New Oil Pump
New Gaskets and Seals
Golden Eagle Fuel Rail
AEM Fuel Pressure Regulator
Spoon Spark Plug Wires
NGK Plugs
Hasport Motor Mounts
New Vtec Solenoid
GSR LSD tranny
Competition stage 4 clutch
ITR flywheel
Turbosmart dual stage boost controller
2 brand new axles
Turbo Kit:
Nuekin Ramhorn manifold
3" Downpipe to full 3" exhaust with vibrant muffler
Tial 38mm wastegate
Precision 5431 Billet wheel turbo with less then 3000 miles on it
Tial Blowoff valve
RC750 injectors
Omni 4 bar map
Walbro 255hp in tank pump
Turbosmart dual stage boost controller
AEM EUGO wideband
autometer boost gauge
Chipped p28
Tuned on Neptune by Matt Shue on 16psi made 398whp
Suspension/Wheels:
Function and form type1 coilovers
buddy club front camber kit
blox Lower control arms
Beaks polished bar
ITR Strut bars front and rear
Usdm ITR 5 lug
usdm gunmetal ITR wheels with brand new 205/50 nitto neo gens
Exterior:
Painted Black with Copper pearl March of 2010
3 stage paint. PPG paint was used and everything was done right, professional job not maaco. all trim was pulled, glass was pulled, bumpers lights etc when it was painted
Shaved Moldings
Shaved antenna
rear window squirter in roof shaved
spoiler shaved
rear wiper delete
rocker moldings paint matched to car
98-01 tail lights
98-01 rear bumper
sir(g) front lip
Interior:
Jdm ITR non srs steering wheel
Jdm ITR gauge cluster
ITR door panels
ITR Shiftboot and knob
ITR Climate control/ashtray/cupholders etc
Oem Airbag delete tray
Minty GSR leathers
Pioneer double din in dash
Misc:
Engine bay painted custom 3 stage copper color. Ppg paint used
Wire tucked engine bay
ABS Delete
Steel braided clutch line
Relocated fuse box behind dash
Battery relocated to trunk with Brand new optima yellow top battery
Brand new dual core polished radiator
please dont offer me any bullshit offers and keep negative comments to yourself if you dont like the car or the price just back out. you couldnt build this car for what im asking, motor currently has less then 1400 miles on it.
bad: has a small ding in the hood from the old turbo setup and a small blemish on the back bumper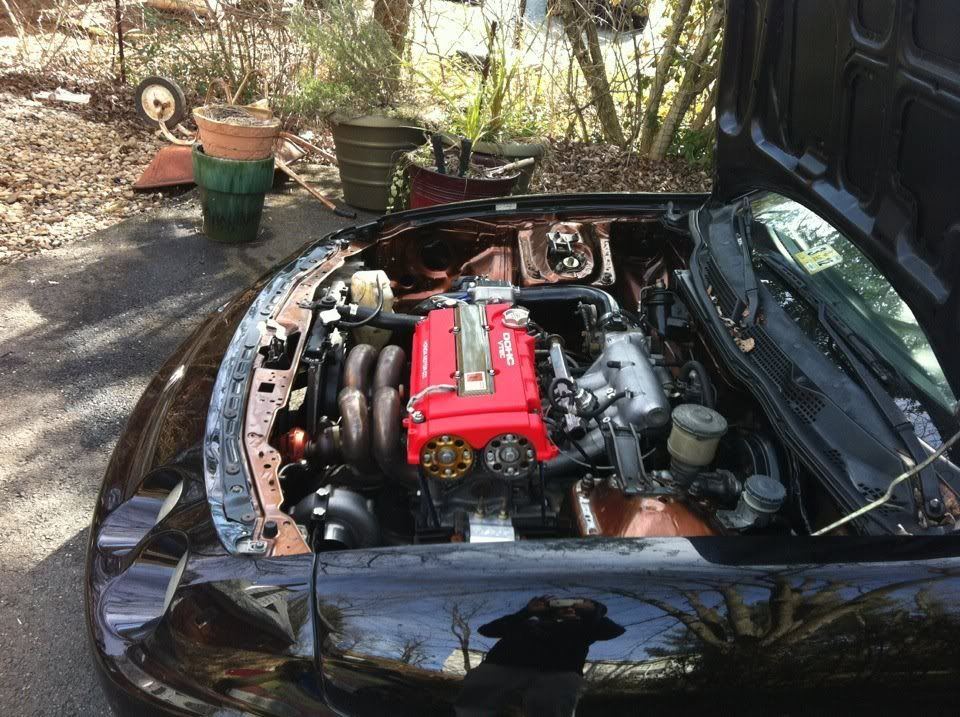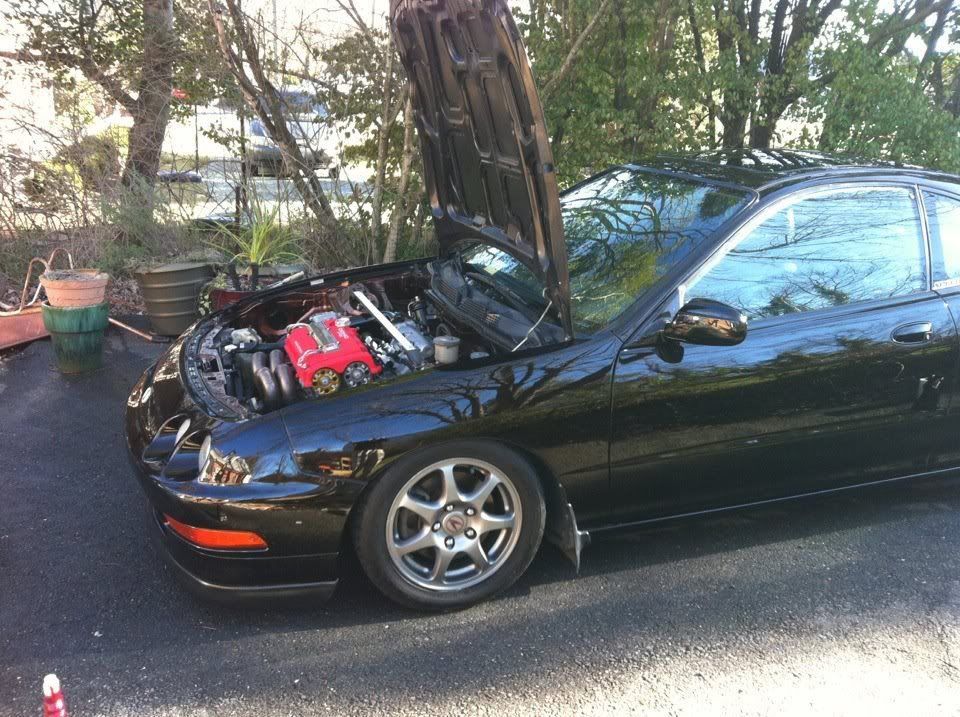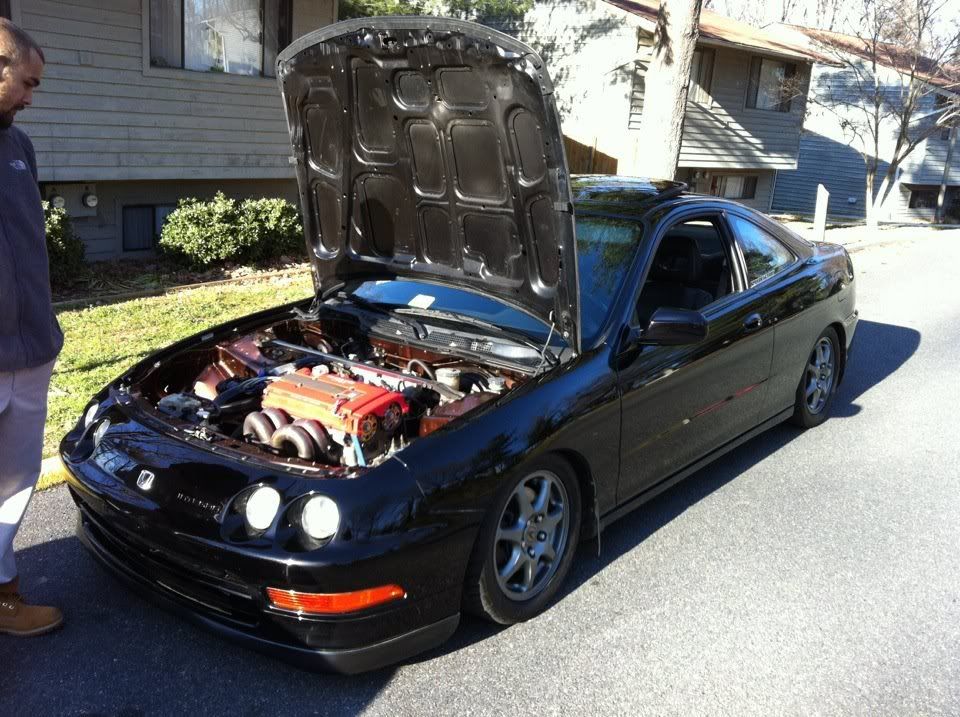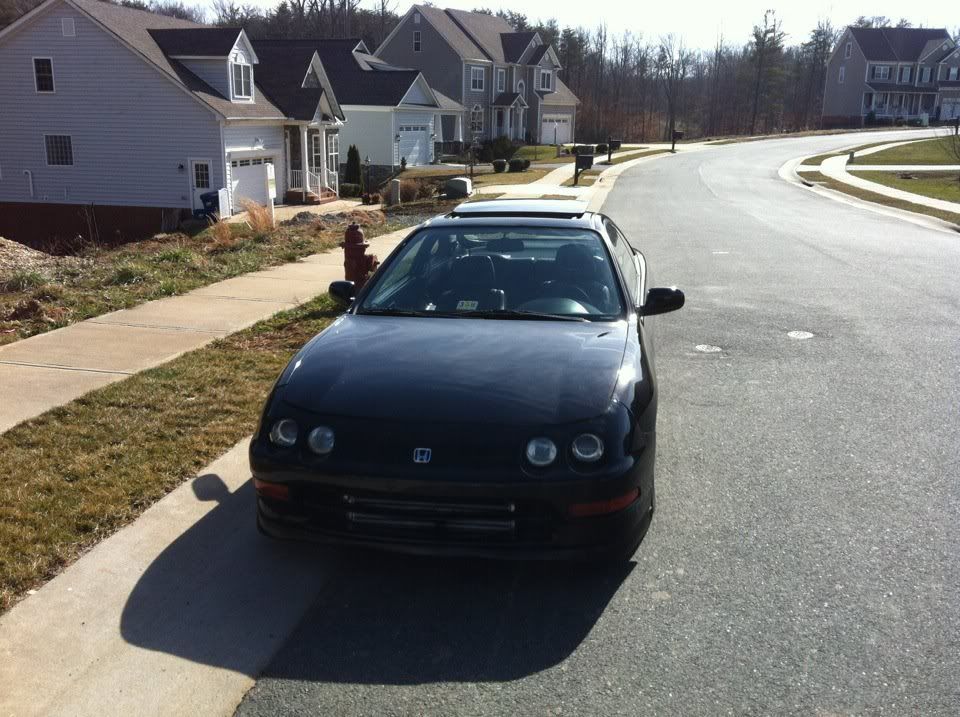 02-03-2012, 09:15 AM
Banned
Join Date: Jan 2012
Posts: 68
Re: 97 GSR integra*LS vtec Turbo*ITR 5lug*FRESH
---
Yes this is Kerri's old motor everything is legit I have receipts for everything.. Car runs perfect no smoke ticks or knocks.. Also just replaced two front rotors and brakes along with passenger front wheel bearing