97' Civic Fully built sleeved ls vtec
04-07-2013, 04:46 PM
97' Civic Fully built sleeved ls vtec
---
Name: Jon
Location:NOVA/PA
Means of contact: 540-481-1287
Price: $7800 obo
Description:
Dont know where to start with this car ive owned it for close to two years now. I picked it up with a ITR swap guy fucked me motor was fucked after a week of owning THANKS just keep hiding
KARMAS A BITCH
anyway.....This car has been through alot since ive owned her i love it and take very good care of her and hope if i sell it someone else will also i had big plans for this car that were coming together cept the fact i have thieves all around me and parts just keep going missing
So therefore ive lost interest and im sick of fighting with thieves when it comes to a build im in the middle of school at Wyotech and this is just too much for me right now so take a look let me know what you guys think i love opinions bump if viewed
Thanks
Testingwaters
hate to see her go
Trades Possible just let me know
Exterior -
1997 civic ex
mileage unknown on body
motor just barely broke in 2k miles max
Carbon Fiber hood
Carbon fiber fenders
Carbon fiber trunk
oem stanley sidemarkers
Ctr lip
rear lip si taillights
Ctr rep headlights
Interior -
Red Bride ergo II
Farenheit single din touch screen
Si floor mats gauge bezel
autometer boost gauge
autometer oil psi
aem wideband setup
Red recaro door inserts
red harness bar
Takata drivers harness
Itr shift boot
Si Gauge cluster with low miles
Xenon Hid HI/LO kit
wink mirror
Motor -
B18B 85 mm darton sleeved
2,000 Miles on Motor
9.7:1 cp pistons w/ upgraded wrist pins
Pauter x beam rods
All new gates kevlar timing belt
New water pump
New type-r oil pump
Moroso 5.5 oil pan w/ baffle
B&R fitting breather kit
Golden Eagle LSV kit
NEW JE MLS Head gasket
Polished ls crank
Oldschool Innovative Motor mounts
B18c1 Head
Skunk2 Tuner stage 1 cams
Skunk2 Oldschool red cam gears
Skunk2 Valve springs+titanium retainers
Skunk2 Alpha series valves
Skunk2 Cam plug
Port and polished
port match hondata intake gasket
port match eldebrock intake manifold
port matched BBK 70mm throttle body
ITR exhaust manifold
3angle valve job
Greddy EVO2 exhaust
MSD Distributor
MSD coil ss
MSD 6al ignition
MSD super conductor 8.5mm wires
Transmission -
Very smooth much loved itr trans w/ vin
Quafie lsd
Stage 5 clutch mastes clutch kit
stock flywheel
Carbon coated syncros
Suspension -
Tein Mono Flex adjustable coilovers
Function7 ITR conversion rear lcas
BWR subframe brace
Integra rear disc conversion
Russel stainless steel brake lines
Password jdm front drilled slotted rotors
new brake pads
16" Konig countersteers no scratches nothing perfect condition
Falken tires with maybe 300 miles on them
I may be forgetting i few things...
The Bad....
Theres is some flaws to the body that need some care
Needs upper ball joint soon on passenger side
clear coat flaking off rep headlights
Needs inspection
PASSENGER SIDE CF FENDER NOT INSTALLED IN PHOTOS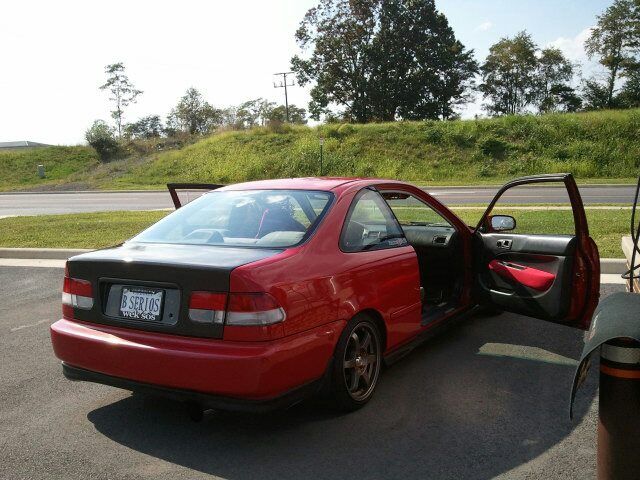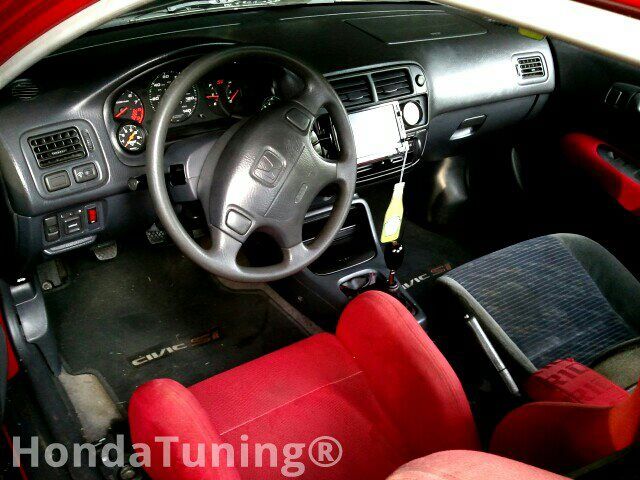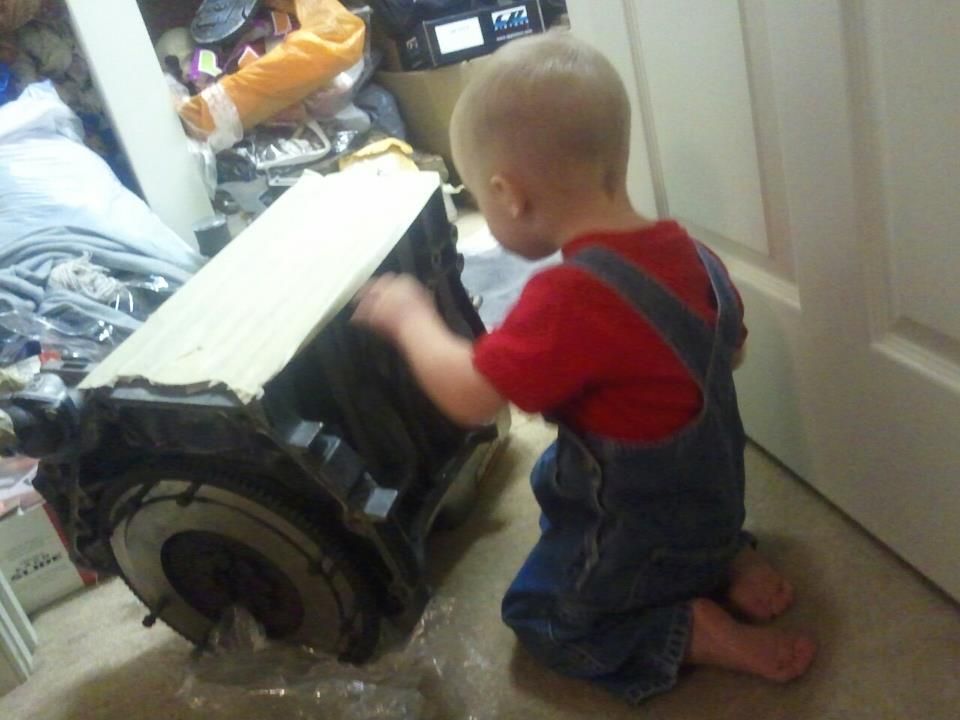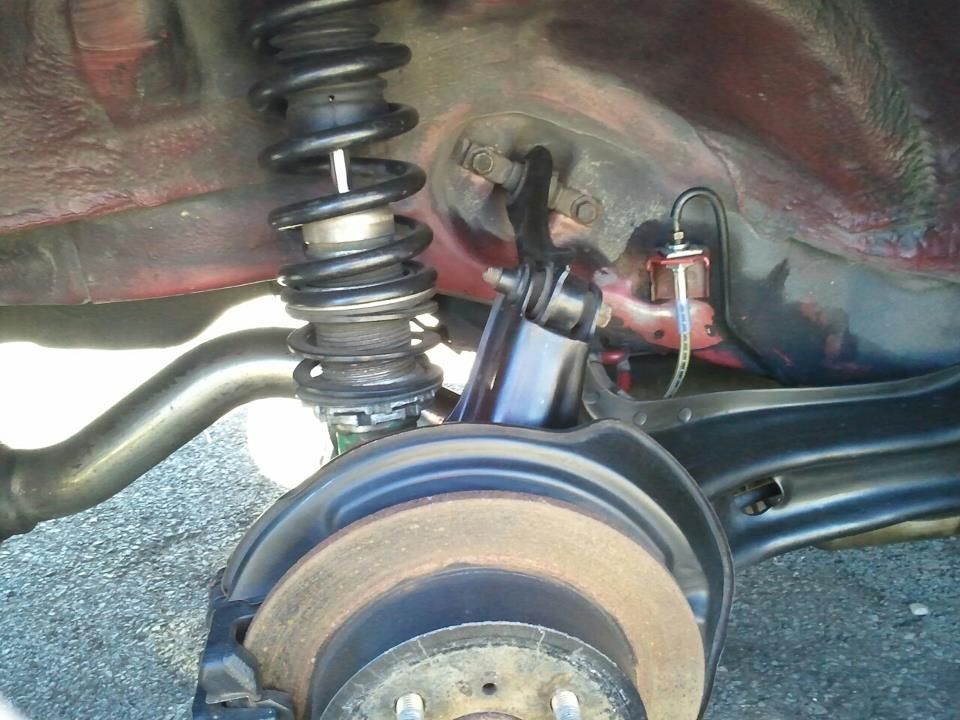 Back before swap....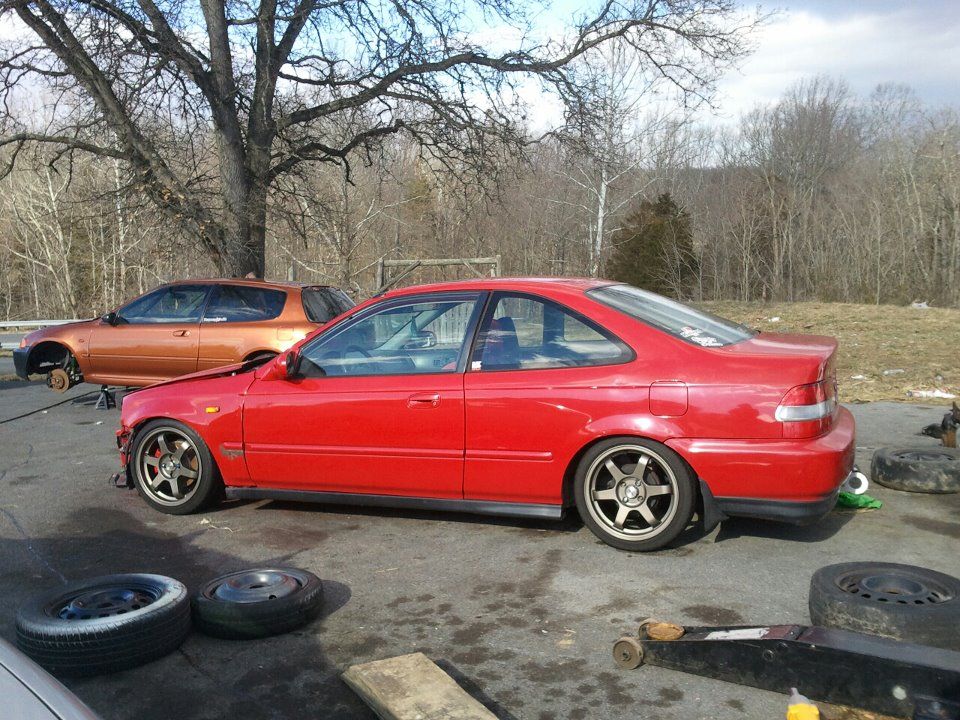 SOME OLD PHOTOS
WHEN I FIRST PURCHASED IT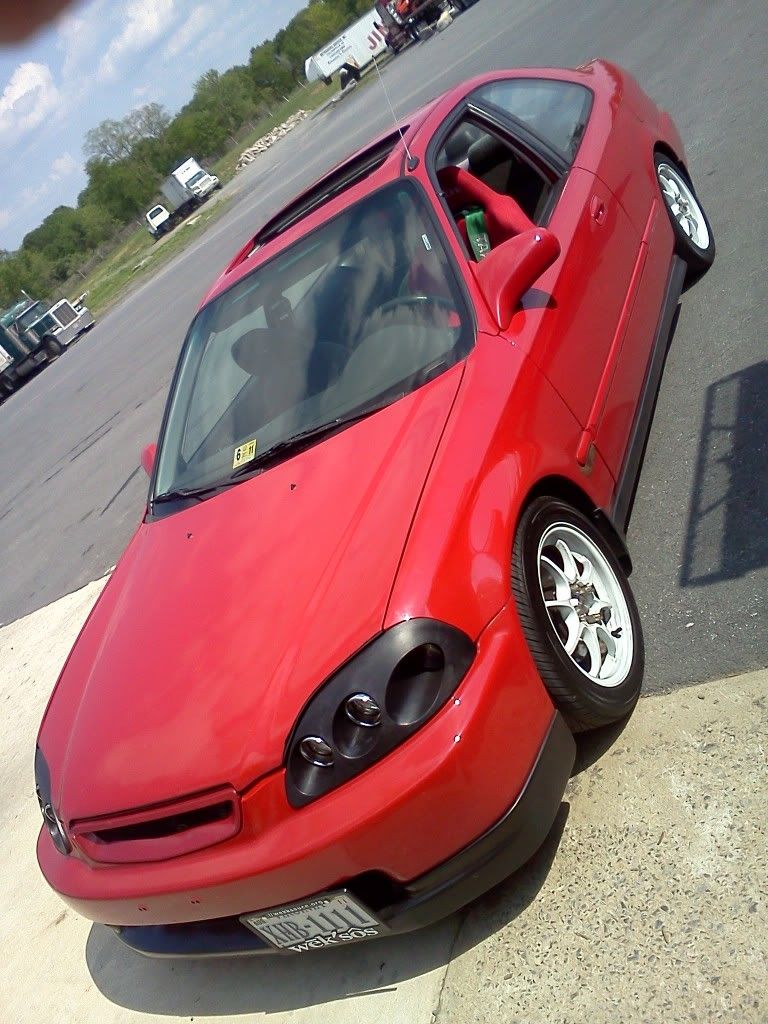 Also check other threads i have some turbo parts laying around im trying to get rid of let me know if interested:
Precision 6162 BB T3 turbo
fully built GSR head supertech race valvetrain
ITR CAMS
2.5'' Intercooler piping w/ couplings and clamps
Can make a return line for you
---
Last edited by Karma; 04-10-2013 at

11:20 PM

.
04-07-2013, 05:12 PM
04-07-2013, 05:31 PM
---
[/QUOTE]

Thanks and yea im missing all kinds of pictures with different styles i was thinking on getting the BYS front bumper with carbonfiber lip[/QUOTE]

Shit im not a honda head bro so ion no wat a BYS front bumper is,but GLWS
04-10-2013, 11:19 PM