96 Honda Civic hatchback
04-27-2015, 11:02 AM
OhNoItsTheBlack[]
Join Date: Apr 2010
Posts: 532
96 Honda Civic hatchback
---
Name: Tj
Location: Hampton roads
Means of contact: 7572374051
Price: $5k
Description: I have up for sale or for the right trade my 96 Honda Civic hatch. Build by me and have pics from start to finish. Reason for selling/trading is in just looking for something different. Looking for stock 99-00 civics low miles cash on your end of clean stock si.
96 converted to 99-00
00 civic si dash
00 civic front end
00 Si front lip
Red recaros
Jdm integra rear seats
Red suede wrapped door panels, armrest, and headliner, sun visors
Ctr cluster
Ctr cup holders
Ctr power folding mirrors
Power windows and locks
B20v motor type r head stock bottom (197 to the wheels)
Chasebays tucked milspec harness
Chasebays break line tuck
Has most of the ac stuff and wires ran for that
Steel braided break lines front and rears. Rears haven't been installed but I have them
Skunk2 struts with ground control coils will be replacing with race lands soon
Password just Rear camber kits
Xxr wheels 16x8 nittos on rear falkens on the front
Fenders and quarter panels rolled
Edm rear fog
I'm sure I'm missing some things so feel free to ask any question you have about the car. Can't post all pics cuz I'm on my phone and they're on my comp.
Pictures: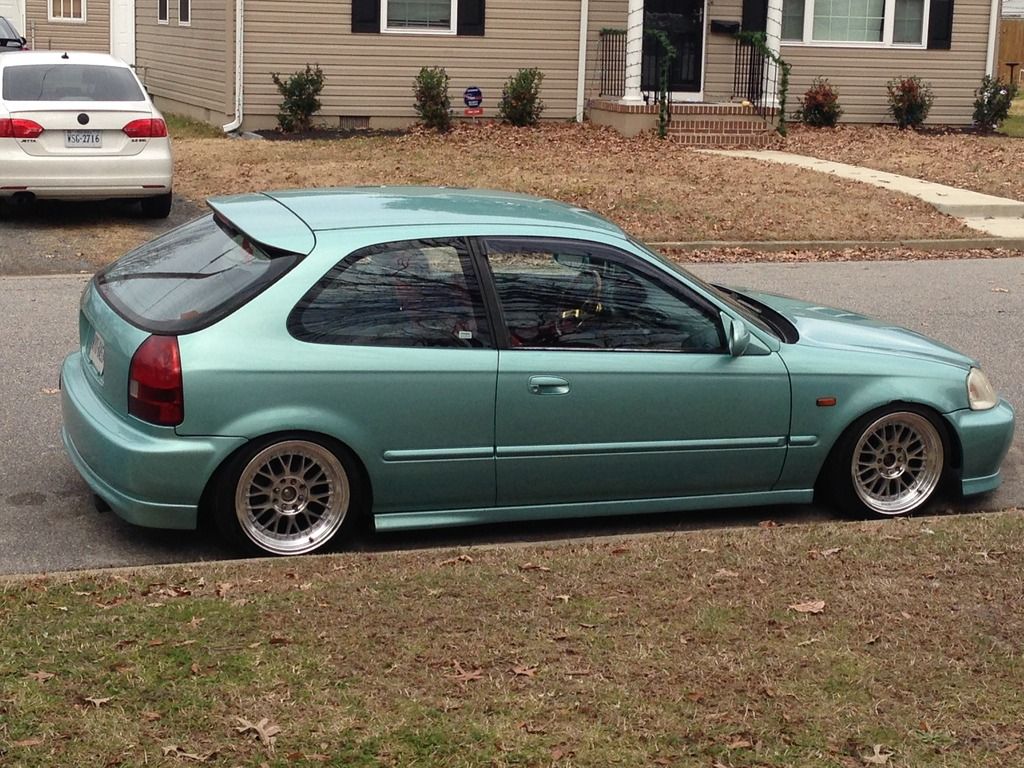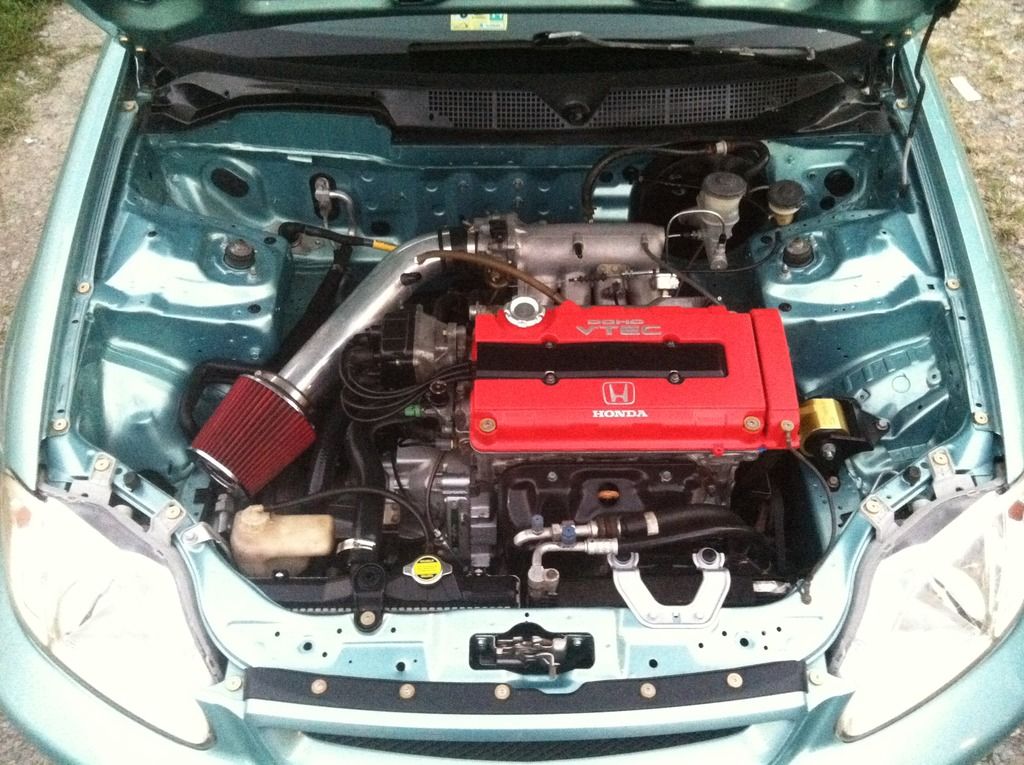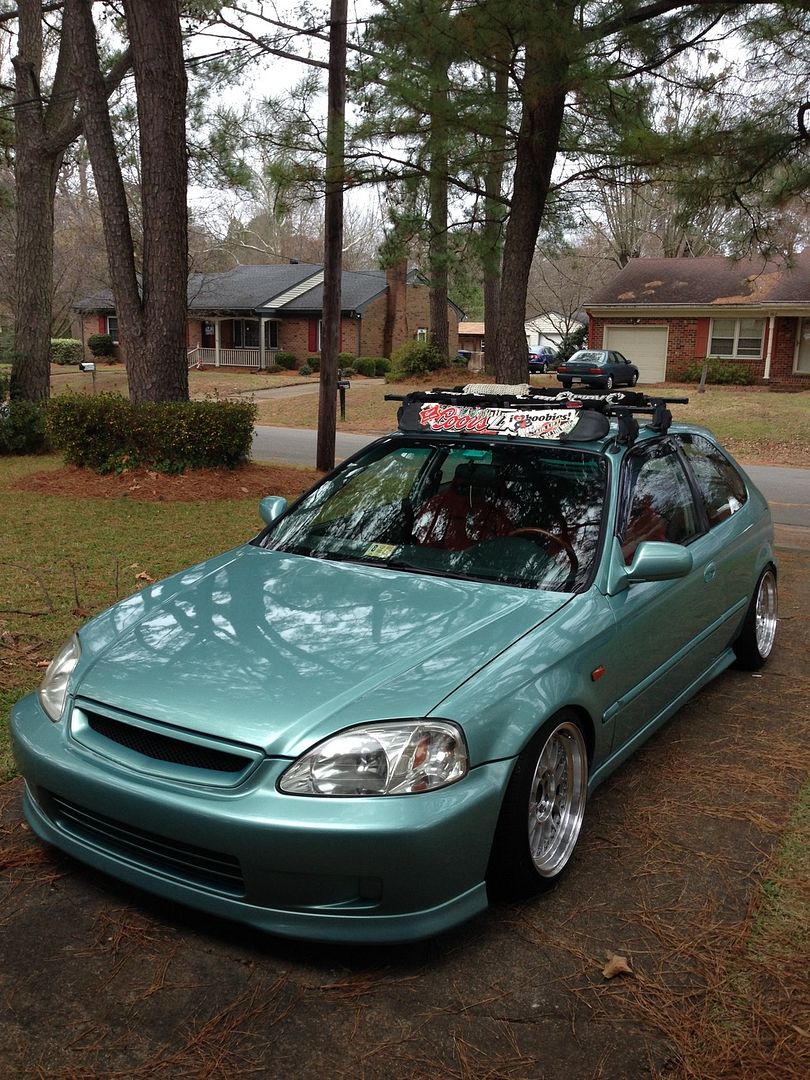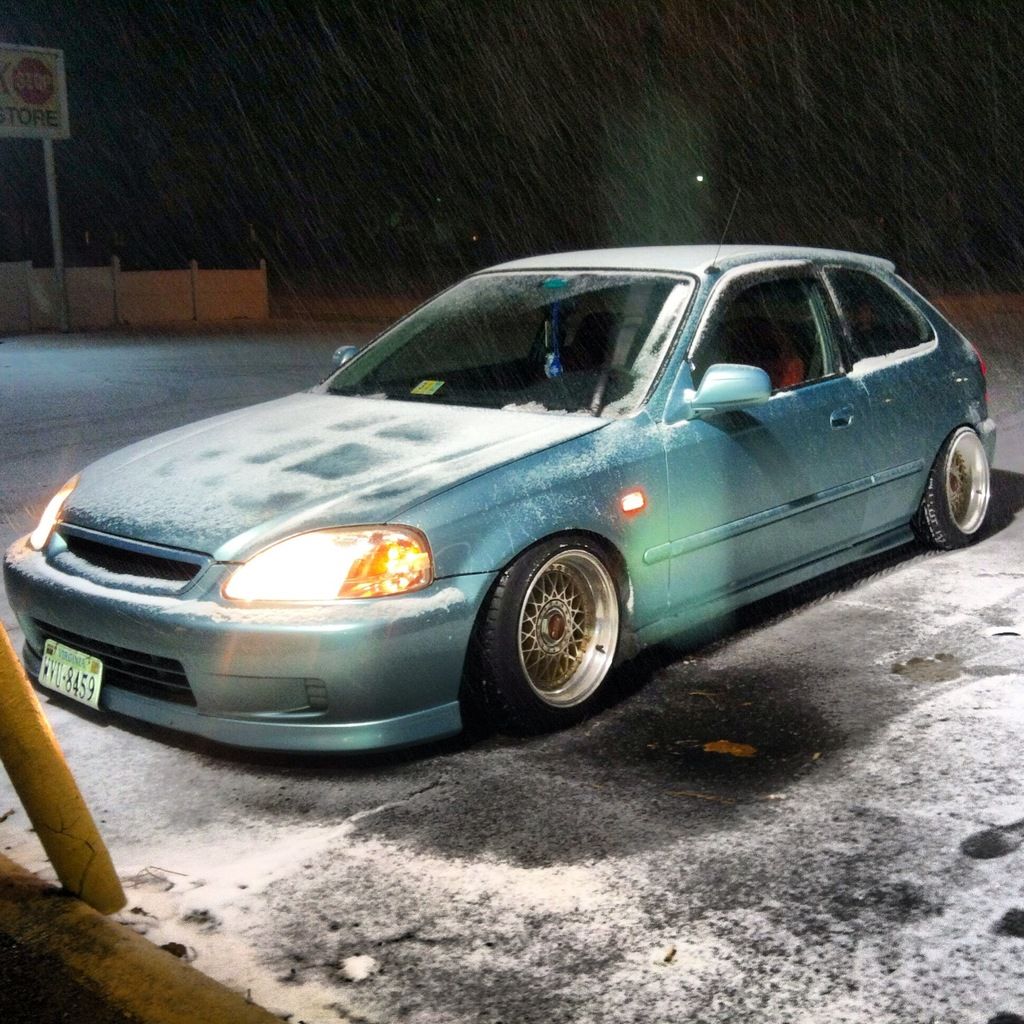 ---
Last edited by jdmteggyy; 08-28-2015 at

03:35 AM

.
04-27-2015, 05:16 PM
Re: 96 Honda Civic hatchback
---
I remember this car, loved it first time I saw it.
04-28-2015, 03:05 AM
Re: 96 Honda Civic hatchback
---
Hey man I have a good friend of mine trying to contact you about your car, he called and texted you yesterday (910-920-7858) anyway he has cash in hand and looking for a car soon. Just hit him back and go from there... Thanks
04-28-2015, 06:43 AM
OhNoItsTheBlack[]
Join Date: Apr 2010
Posts: 532
Re: 96 Honda Civic hatchback
---
05-02-2015, 07:42 AM
Re: 96 Honda Civic hatchback
---
Saw this on the side of 264 the other day :\ any issues?
Not interested just curious, shit was stupid clean. Glws
05-02-2015, 04:29 PM
Registered member
Join Date: Mar 2012
Posts: 175
Re: 96 Honda Civic hatchback
---
holyfuck this clean, good price too!
05-05-2015, 06:20 AM
Registered member
Join Date: Oct 2009
Posts: 414
Re: 96 Honda Civic hatchback
---
Add cash for k20 jdm front integra?
05-08-2015, 08:51 AM
05-08-2015, 02:09 PM
Registered member
Join Date: Sep 2006
Location: Chesapeake
Posts: 518
Re: 96 Honda Civic hatchback
---
Bump for one of the cleanest hatches around and chill ass owner
05-09-2015, 06:47 PM
Registered member
Join Date: Jul 2008
Location: Centreville
Posts: 302
Re: 96 Honda Civic hatchback
---
text message sent...call me asap