95 Integra LS auto 160k
09-01-2012, 04:57 PM
Go Hard or Go Home
Join Date: May 2006
Location: Suffolk
Posts: 832
Likes: 0
Received 0 Likes on 0 Posts
95 Integra LS auto 160k $600 cash
---
PRICE DROP!!!!!!
Name: percy
Location: va beach/suffolk
Means of contact: TEXT 757-338-6534
Price: $ 600
I have a 1995 acura integra ls with about 160k or so on the clock. I recently purchased it but due to financial reasons, I must part with it. When I purchased it, I was told it needed a headgasket but this was not the case. I removed the valve cover to find two springs stuck down, a severely cross threaded spark plug, a stripped head bolt and another head bolt that I cant remove for the life of me. I could tell you about all the bs I discovered when I went through the motor but that would be a waste of time. In short, it needs a motor. As far as I know, the tranny is fine but that is me taking the word of someone else. The body is in decent condition but is primered; the bumpers need to be realigned and i think they're missing some screws. The interior is in alright condition; seats are fine, dash is fine but carpet should be replaced. The pics pretty much say it all..outside of the crap motor. I have a clean and clear title for it and would like $600 cash. I paid 1200 so Im somewhat firm on the price. I can be reached by TEXT MESSAGE only at 757-338-6534. I dont answer calls from number I dont know so text me. The car is located at a friends house in virginia beach and I live in suffolk so we will need to setup a time I can meet you. Anyway, I need this gone like yesterday so hit me up.
Pictures: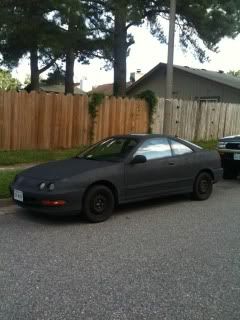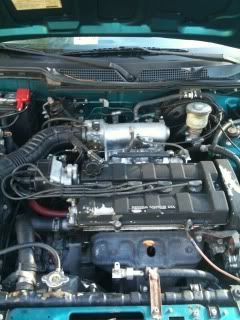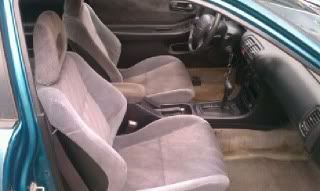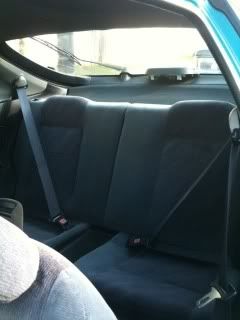 ---
Last edited by phreakvbhc; 09-03-2012 at

07:26 AM

.
Thread
Thread Starter
Forum
Replies
Last Post