95 civic ex coupe b18-s4c-seibon-vision- function&form "take a look"
03-20-2012, 12:23 AM
Registered Member
Join Date: Jan 2008
Posts: 1,307
95 civic ex coupe b18-s4c-seibon-vision- function&form "take a look"
---
Name: oj
Location: richmond, va
Means of contact: (804)690-9577 text anytime
Price: "NEW PRICE $3500obo" really just looking to sell but might take trades
Description:
The car is a 95 civic ex with all power options and sunroof. The body of the car has 230k on it motor has around 100k I was told when swapped in and runs flawless and the tranny I don't know, But the s4c trans is smooth and shifts good
Exterior
-fully resprayed (r81) milano red about 1 year ago. Using dupont base/clear ( paint came out slightly darker then normal r81 for some reason idk why but I like it)
-seibon oem style carbon fiber hood
-black housing clear headlights
-vision jdm clear corners with amber bulbs
-spoon style mirrors( they are the power ones and work like there suppose to)
-50/50 red/clear taillights
-led tag lights
-35% tint all around (even sunroof)
-all trim recently repainted(really fresh looking)
Interior
-very clean interior( doesn't even get sat in much haha)
-gsr leather wrapped steering wheel
-(black) rsx leather seats
-fresh oem stock eg shift knob bought brand new with no palm wear( favorite knob ever haha)
-door panel inserts wrapped in a design I liked#
-oem civic armrest installed
-polished c piller bar
-Battery relocated to the trunk in battery box
- sony headunit
-infinity reference componet 6 ½" componet speakers up front(tweeters in door panels)
-6 ½" kenwood rear speakers
Suspension, wheels,and brakes
-f&f full coilovers
-ebay rear camber kit
-new lower balljoints 5 months ago
- brembo blank rotors
-axis ultimate brake pads
-stock rear drums with new rear brake shoes done 5 months ago also
-power steering removed and lines were looped
-clean si rims with brand new bridgestone tires
Motor#
-ls swap b18a1 block with a b18b1 head. No smoke no ticks no oil burning perfect compression( your welcomed to test if you would like) was told It was 100k on motor when I got it but idk for sure. Motor is healthy though and runs flawless. valve cover is painted candy red also.
-b16 s4c hydro tranny(mint) no grinds what so ever super smooth. New axles also with limetime warranty
-short ram intake(not on in pics)
-dc 4-1 header
-test pipe
-2.5" piping mandreal bent polished midpipe to a stock oem honda eg muffler
-nrg anodized red torque damper
-xtd stage 5 4 puck unsprung clutch with new stock flywheel( clutch grabs super hard and is pretty much on or off. I don't mind it though its not my daily but takes some getting used to that's for sure.
-walbro 255plh fuel pump
-170 degree low temp thermostat
- new wires cap, rotor and fuel filter recently also
-chipped p75 ecu
That's all I can think of right now
heres a few pics of how the car looks at the moment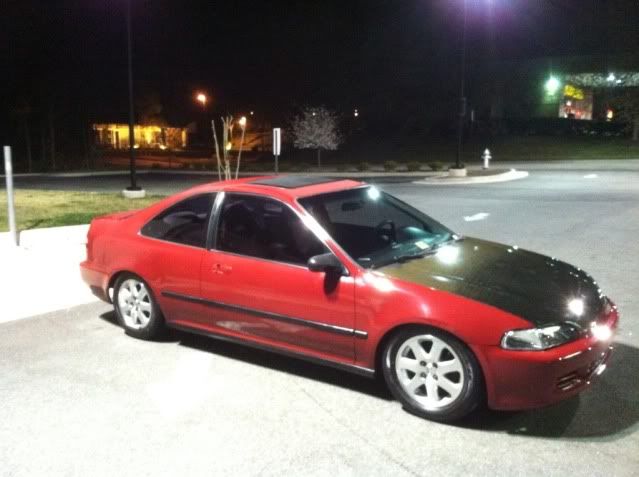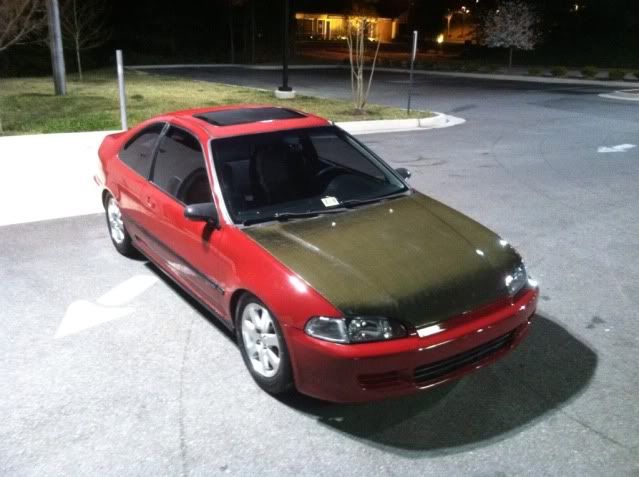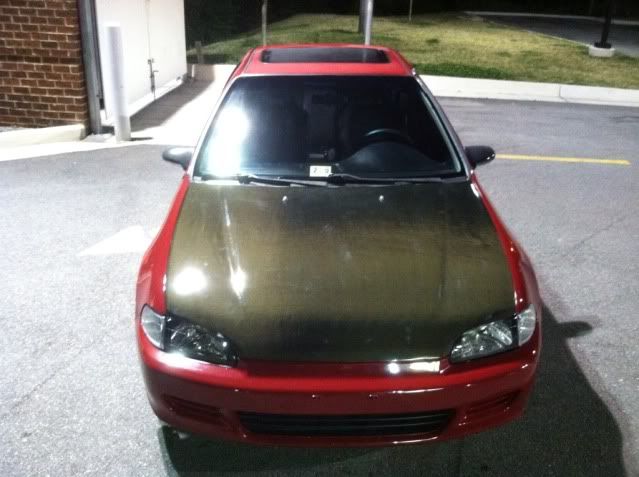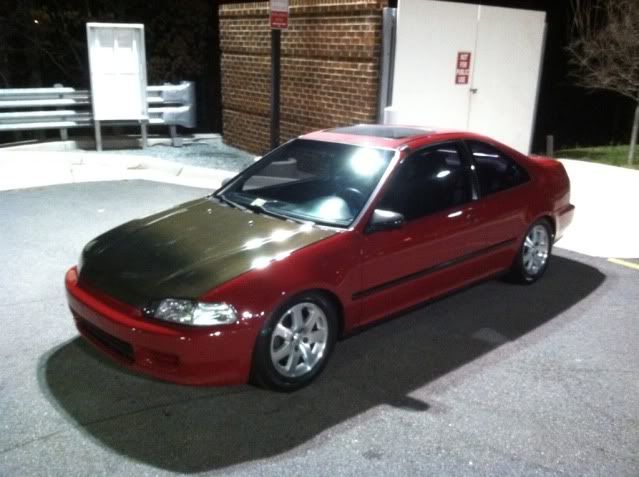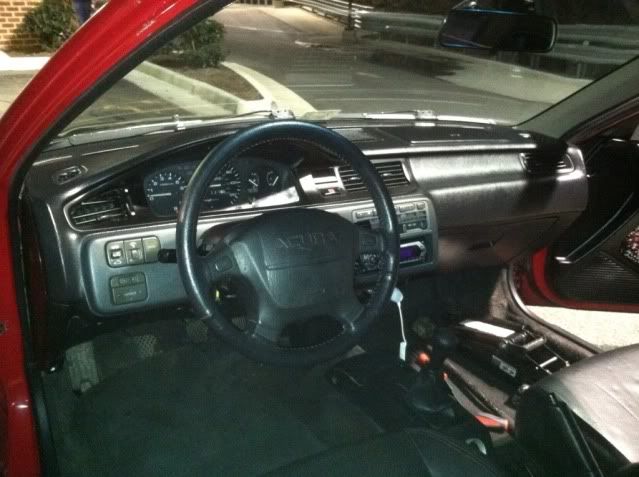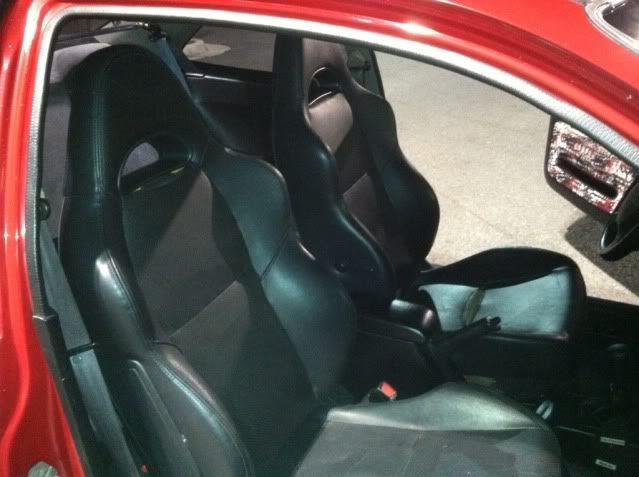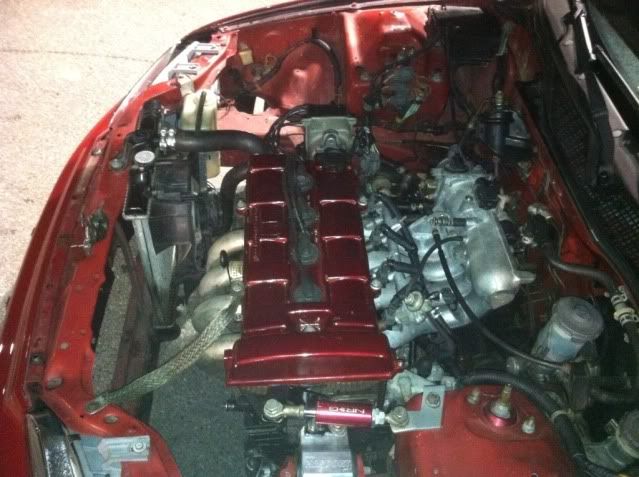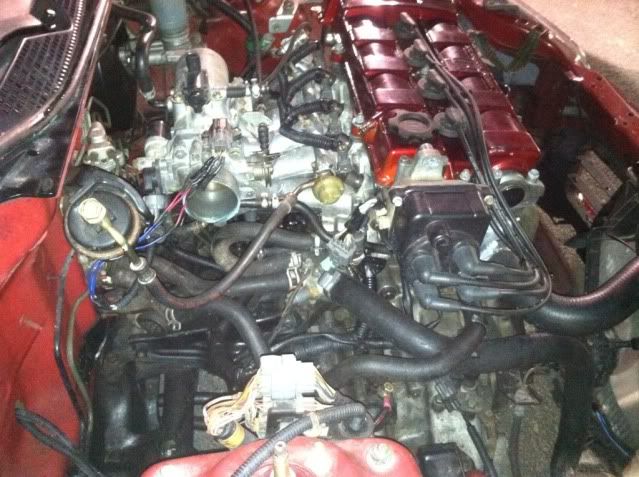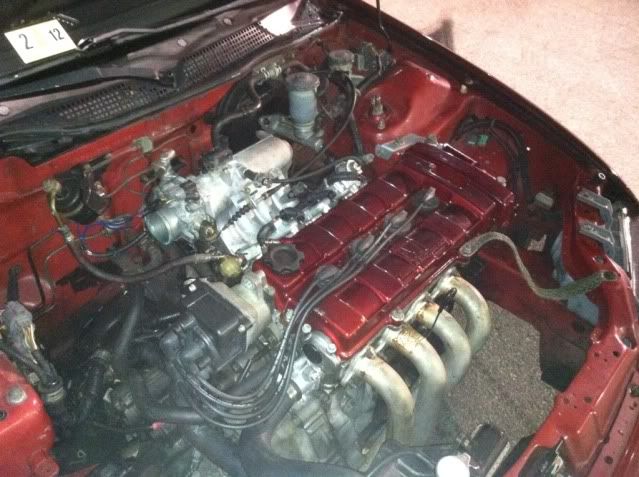 ---
Last edited by jaydmdc2; 03-26-2012 at

08:00 PM

.