93 Honda Civic coupe ex-Ls Swap
11-22-2011, 05:49 AM
Registered Member
Join Date: Nov 2011
Posts: 9
93 Honda Civic coupe ex-Ls Swap
---
Name: Javier
Location: Winston Salem
Means of contact: Message, or text 336-602-7594
Price: $3500
Description: B18b1 swap, Rebuilt head about 4 months ago, no check engine light passes inspection with no problem, pink Hid's, jdm corner lights, si tail lights, dosent leak oil, new Sony xplod stereo, white integra se wheels, mugen lip, eBay jdm license plate, ebay headers, lowered on skunk2 lowering springs, working sunroof, power steering, heat works, im pretty sure I'm missing stuff.
Looking to trade my daily driver, gets good gas mileage and tank fills up with like 30 bucks. just seeing what's out there...
-no a/c
-clear coat fading near sunroof & trunk
-very very minor rust on qp
-small dent on pass. fender
Pictures: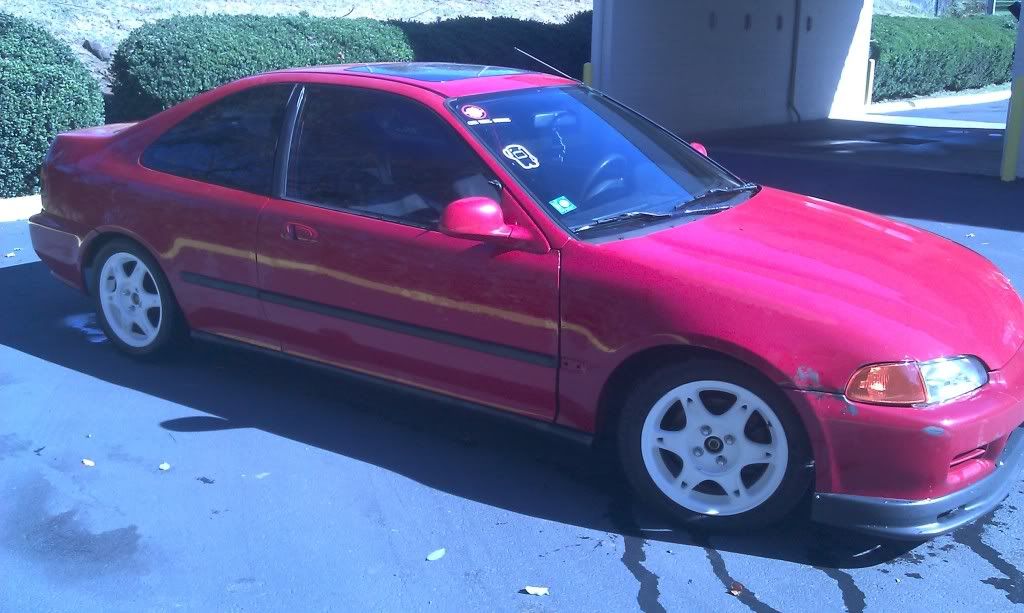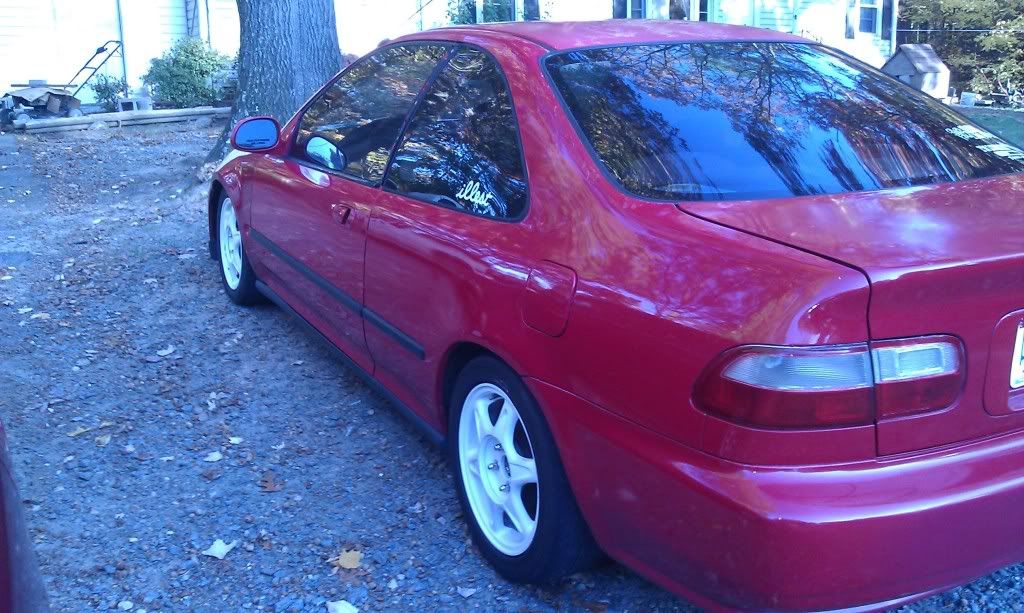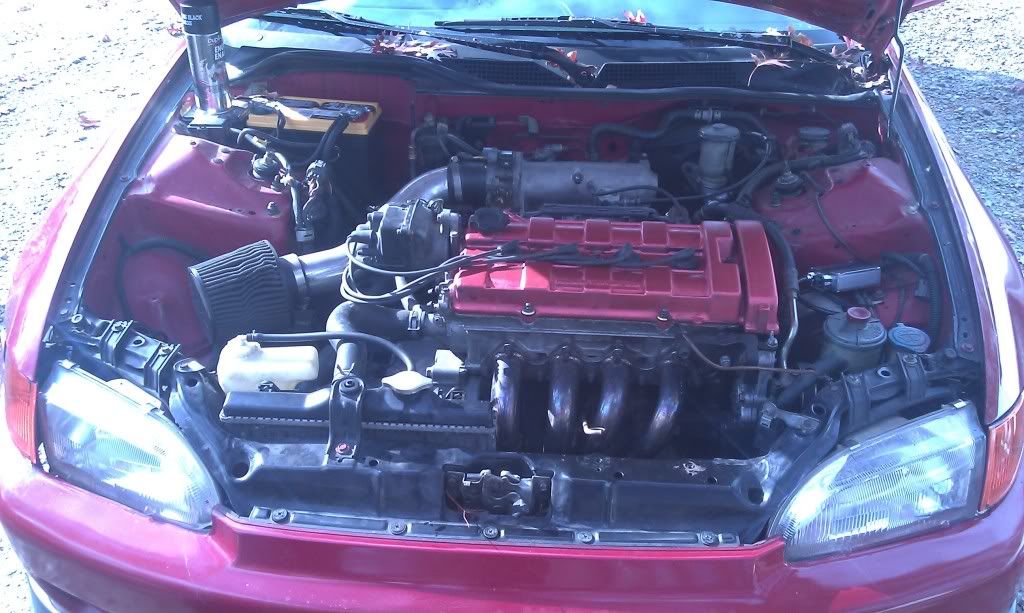 would like to trade for a teggy, swapped hatches, any Honda really just shoot me an offer worst I can say is no.